The Article
ARCHIE COAX CABLE FROM AF AUDIO
19th January 2021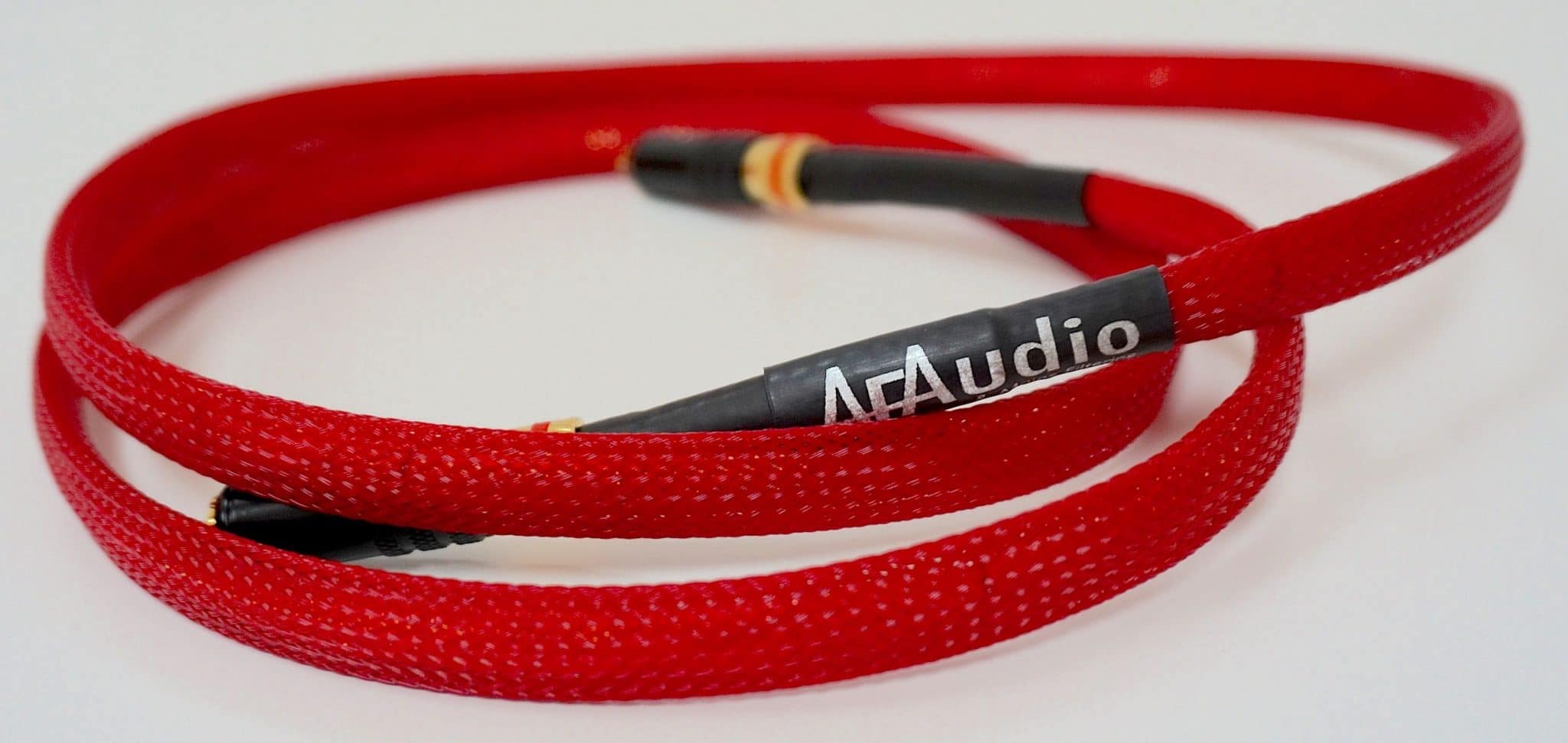 Looking for a low-cost, digital coax cable? Paul Rigby wonders if AF Audio has the answer
And in coax terms, that's the growing problem in a market that is seeing more and more budget-level DACs entering the market. Especially the admirably performing Chinese-branded digital models like the Topping E30, the recent iFi releases and others.
The puzzle is this, if your source is of decent quality and your DAC is the same then the cable connecting the two should also be of good quality. 
Why compromise the potential performance benefits with a terrible cable that basically pours all of that good work down the plug hole?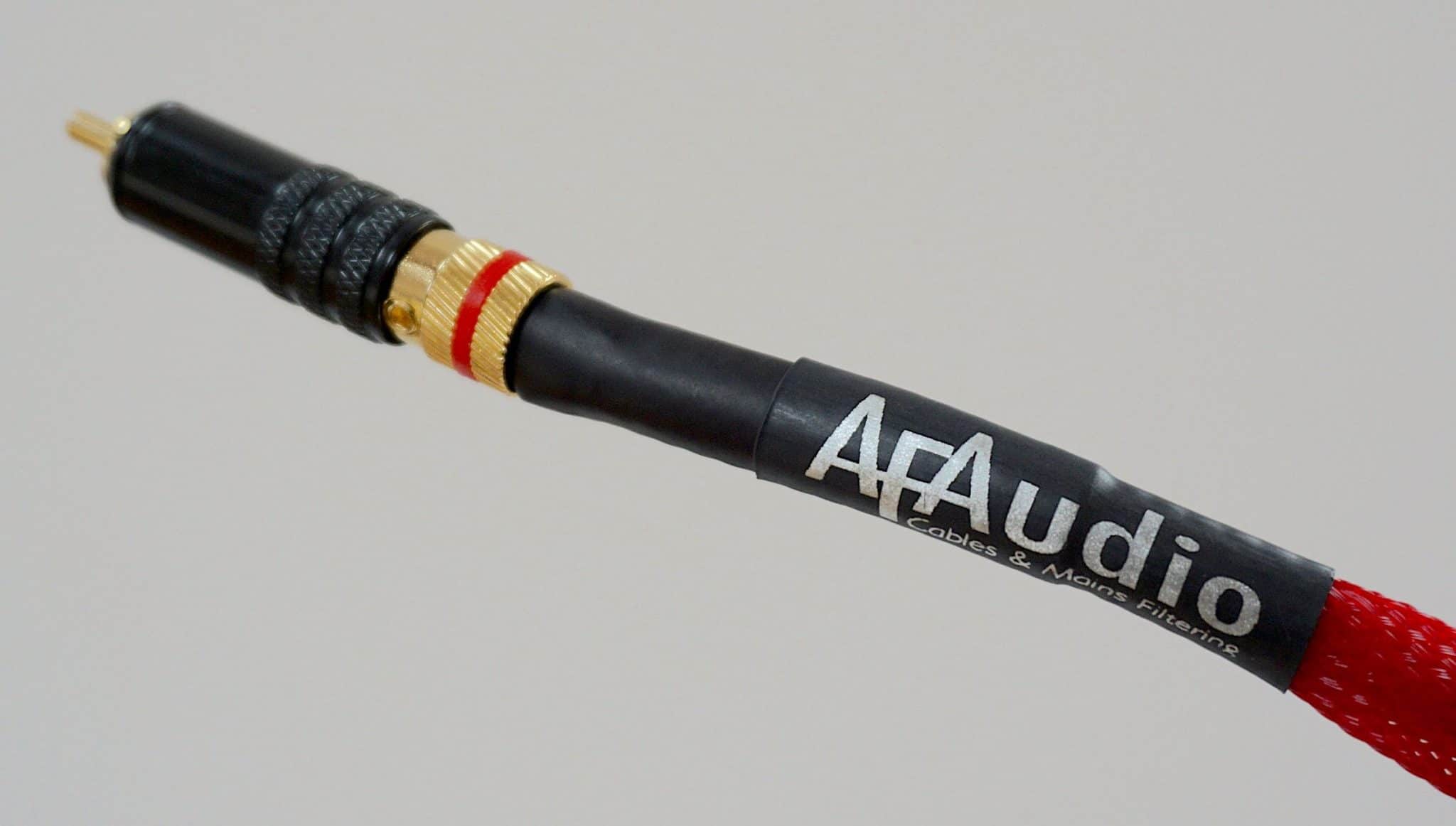 To maintain sound quality, you need a good quality digital connection. 
Saying that though, the reason you're looking at a budget source set up is possibly because your cash supply is tight. 
Hence, if you've just spent around £130 on a DAC for example, there's no point in buying a digital cable that's going to cost more than the DAC is there?  if you want to retain a strict budget, if you want to enjoy your music while keeping a lid on your finances, then you will want a top class digital connection at a reasonable price. 
The Archie from AF Audio hopes to fill that slot. Spanning 1.5m, I reviewed the RCA version although the cable can be terminated via BNC or 3.5mm connections.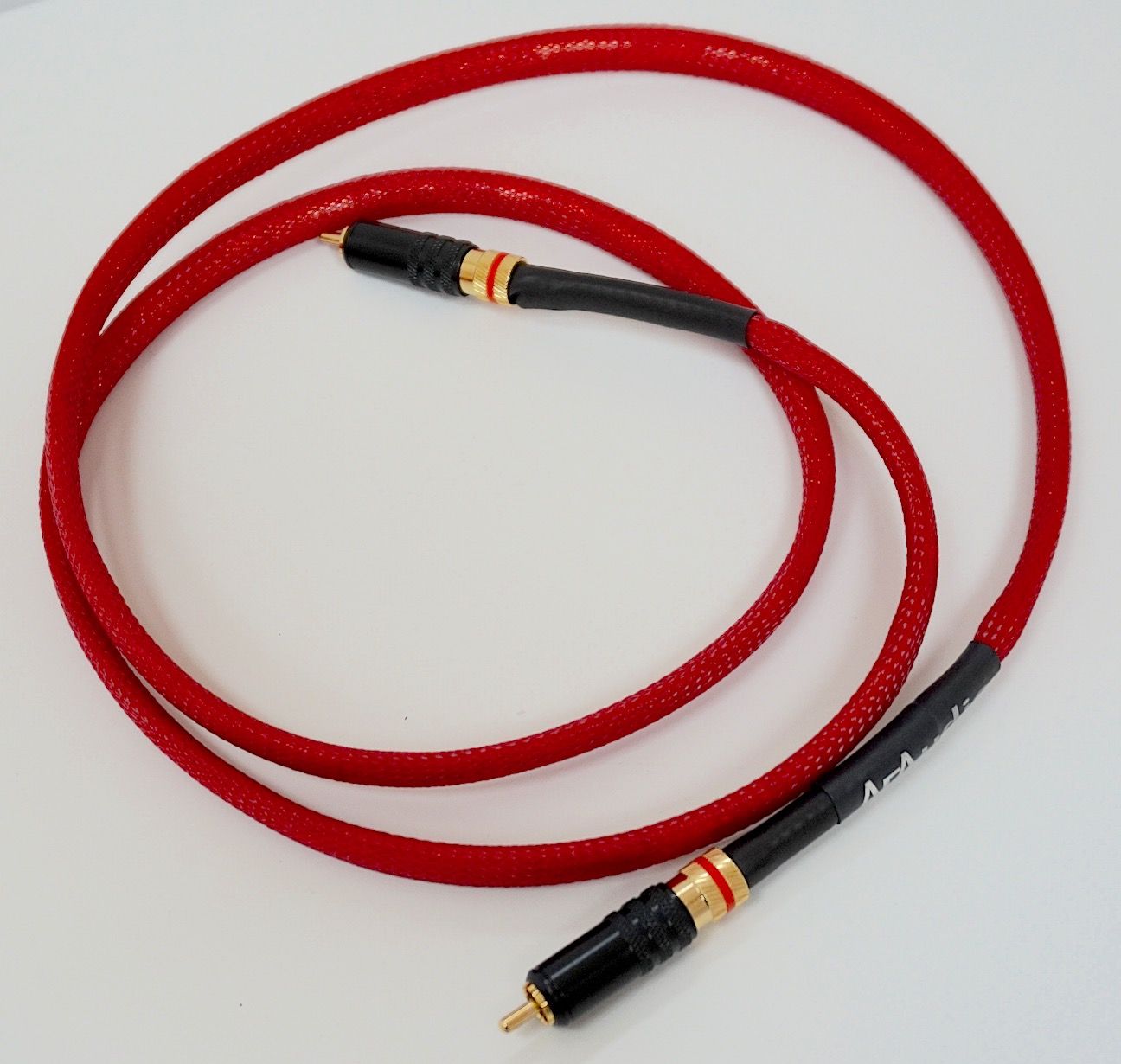 Offering a silver plus two copper cores with a copper dielectric and shield, it arrives in either red or black. I grabbed the red sample.
SOUND QUALITY
I recently reviewed AF Audio's silver-plated Weetham speaker cables so I was looking forward to seeing how this new digital design faired.
Hooking up my Audiolab 6000CDT transport to a a variety of DACs, I played Vince Guaraldi's 1998 Fantasy release, Charlie Brown's Holiday Hits and the classic track, Linus and Lucy featuring piano, upright bass and drums.
What I immediately liked about the Archie was the basic sonic discipline from the broad presentation.

That is, the Archie coax cable didn't push harsh upper mids or tizzy treble. Bass was certainly there but its effects were placed under control without any offensive bloom to infect the adjacent frequency spectrum. 
The core of this cable is 'well behaved' so it doesn't try to colour or impose its own personality upon your music. 
Any good cable has to get this foundation in place before it can move from that point. That Archie certainly achieves that position.

There is a definite limit in dynamic reach in both upper midrange and lower bass directions, though. You can hear the piano and cymbal taps hit a ceiling. 
This effect isn't nasty or jarring in any way and is broadly commensurate with the price point. So limitations are gently done so there's no obvious gaps here. 
PRECISION
Hence, the Archie doesn't sound broken at all. It doesn't sound wrong. It always offers a civilised output. One that provides a host of detail. So the complexity of the midrange output from the piano, that inherent chaos that defines the instrument, is well translated. Cymbal taps are precise and focused while the upright bass is both defined and lean in nature.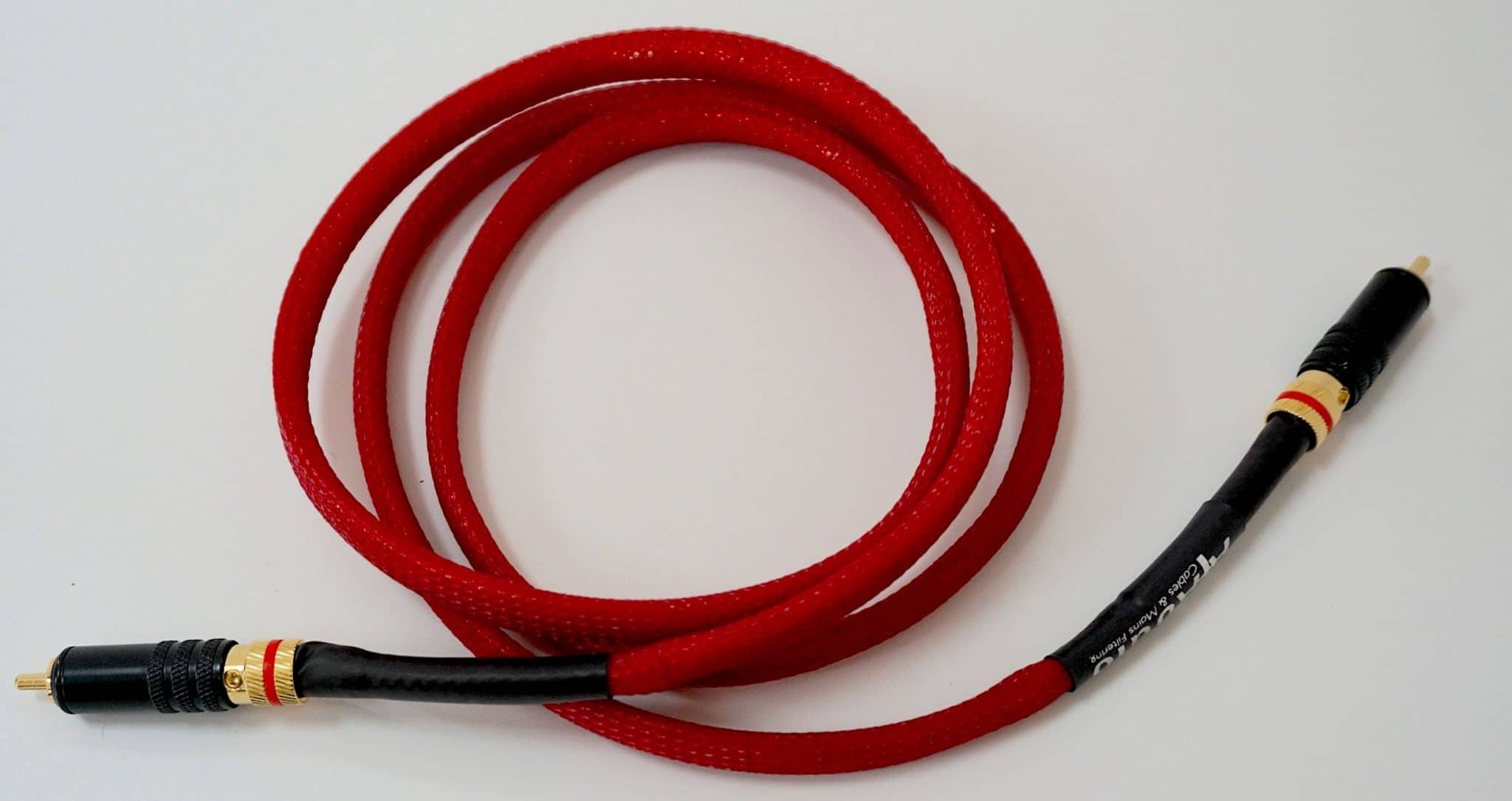 Taking bass on its own for a moment, there is a lack of power, mass and most of all complexity within the lower frequencies that again, betrays the price but the Archie never loses control in this region and maintains a focus that allows the bass to add to the pace of the music. That is, bass never drags or slows the progress of the music. Sure, the bass presence is reduced a tad but there is enough lower frequency presence here to add balance to the tonal output. 
Moving to a more energetic output, I changed disc to Sculptured, the 1994 album from Beaumont Hannant (General Production), an electronica piece with a female vocal and plenty of beats.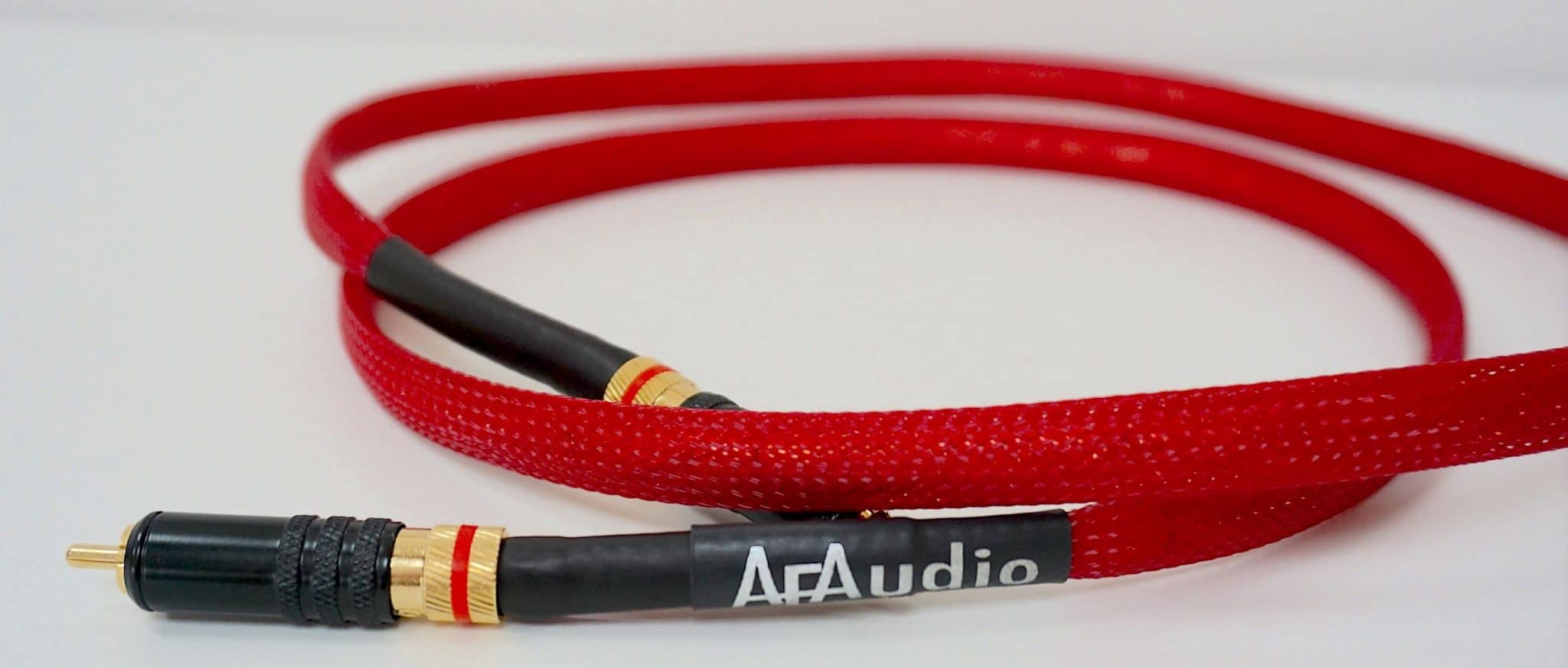 The Archie coax cable certainly offered transparency around the upper mids with nimble and precise synth runs that kept the action moving while the bass had a punch and impact, even if the weight wasn't really there. Despite the restriction in tonal balance, the performance was certainly enjoyable. The response from the Archie was basically sound. Nevertheless, the melding of the varying synths and the female vocal was both agile and lively. Music skipped here and there, never feeling bloated or experience lag. The Archie maintained a sprightly pace.
CONCLUSION
If you're on a budget and are looking to hook up a source to a DAC via coax then this cable should certainly be in the reckoning. It offers a great price and a good performance level that won't disappoint. Handling all genres of music equally well, it provides both detail and a rhythmic sense of fun that will keep the feet on tapping duty.
---
AF AUDIO ARCHIE COAX CABLE
Price: £45 for 1.5m
Tel: 07545197766 
Website: afaudio.co.uk 
---
GOOD: disciplined soundstage, focused bass, detailed mids, price 
BAD: dynamic reach, bass presence
RATING: 7
---
[Don't forget to check out my new Patreon Page at www.patreon.com/audiophileman, for exclusive postings, giveaways and more!]
REFERENCE
Blue Horizon Professional Rack System
Harmonic Resolution Systems Noise Reduction Components
All vinyl was cleaned using an Audio Desk's Ultrasonic Pro Vinyl Cleaner 
Gutwire Consummate Grounding Cable