The Article
AF Audio Silver-Plated Speaker Cable (Weetam)
19th August 2020
Hoping to provide a combination of value and high sound quality, Paul Rigby checks out these speaker cables that arrive with their own Earth drain
And that Earth drain cable is the noted feature of this entire design and what peaked my attention. At this price point, it's unusual. Drain cables of this type are normally to be found on cables of a much higher price. That one feature makes these cables worthy of attention.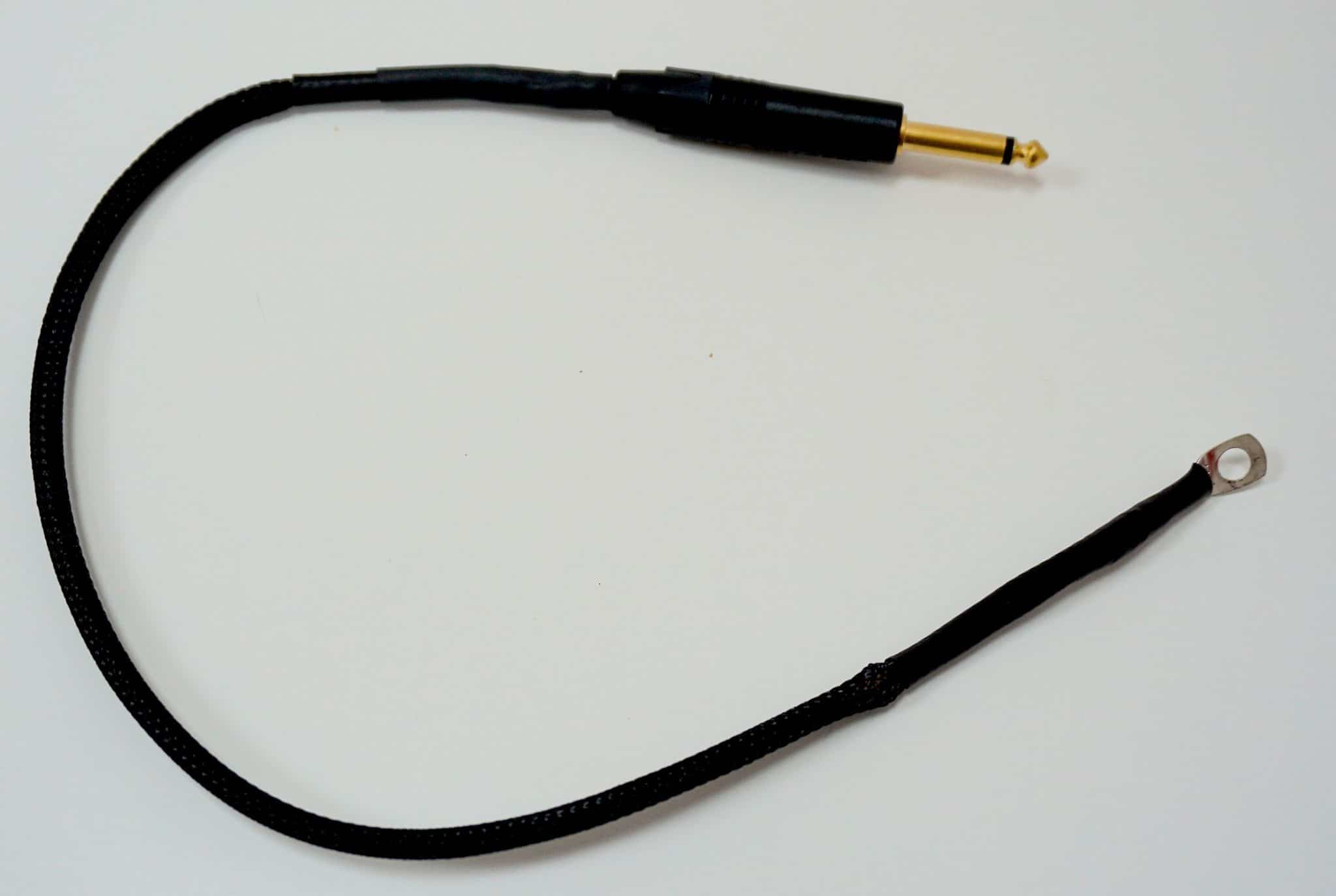 The idea of a drain cable is to well, drain EMF and RFI noise away from the main cable. If done effectively, the sound quality will improve. You normally find this sort of thing on expensive cables. The Atlas Asimi Grun is just one example so my eyebrows raised a tad when I saw drain cables on these AF Audio examples.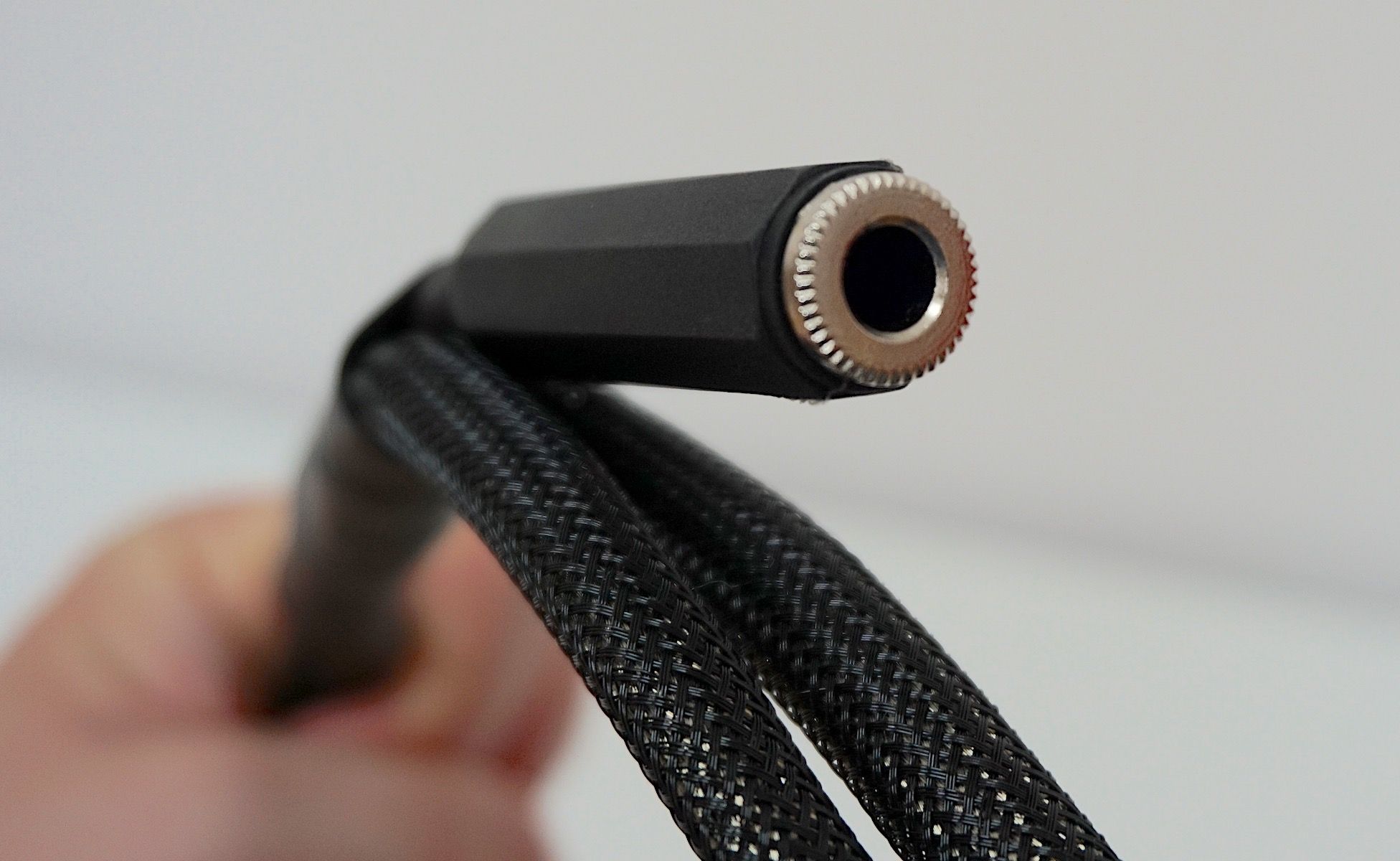 The drain part itself is a short affair that plugs into the main cable via a 6.35mm headphone socket-type termination with the other end attached to your amplifier's Earth/Ground connection. 
In terms of the other technology in and around the design, you're looking at silver-plated copper surrounded by a PTFE tubing with copper tape shielding plus impregnated paper and a wire mesh screen.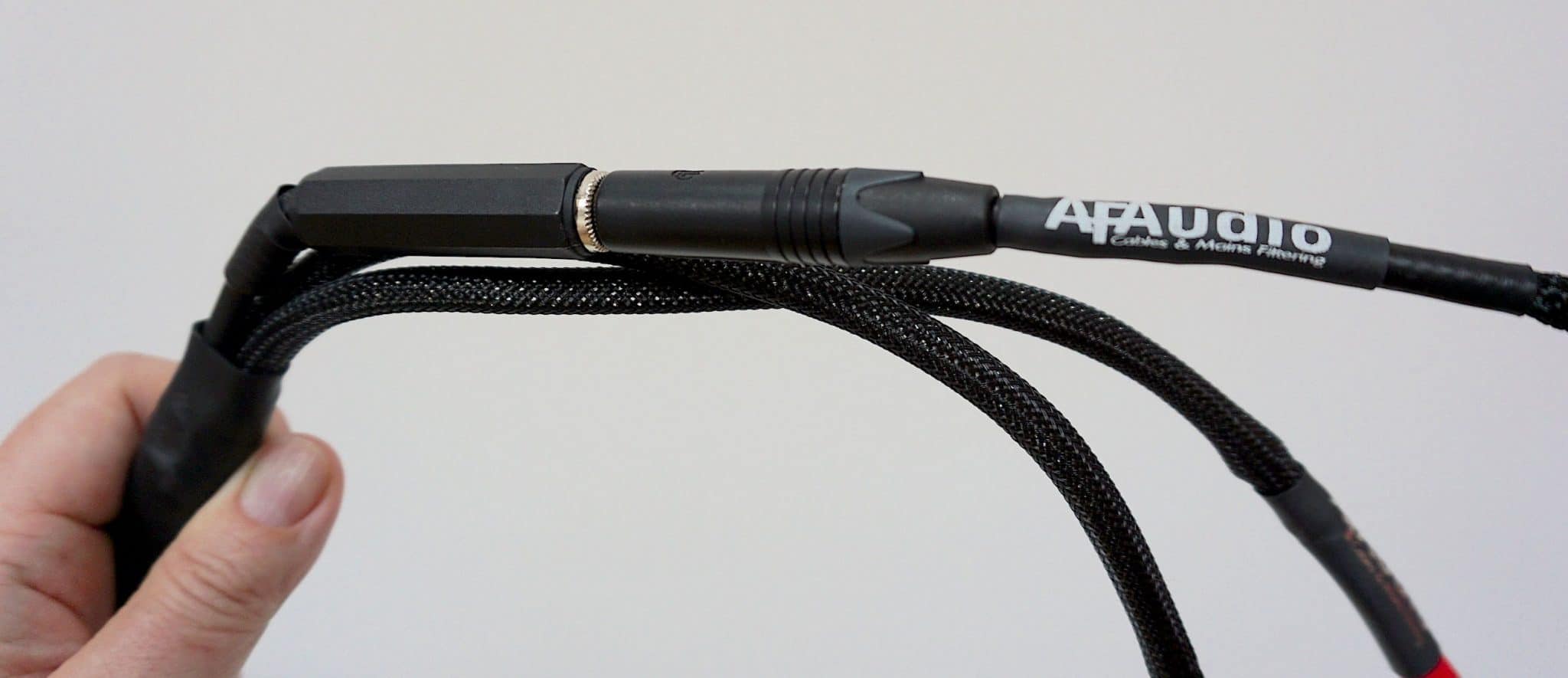 You'll find pricing for a typical 3m length printed below but these cables arrive in a host of lengths. Others can be built to order. Just talk to the company for that. Terminations can be banana plugs or spades.
SOUND QUALITY
I started with vinyl and Roxy Music's Avalon, a very well produced LP offering balanced neutrality. Ideal review fare because, if these cables were to wander off the script this record would flag up the direction. 
The sonic response from these cables was intriguing because there certainly was a lot of space in the midrange here. The ladies backing the lead singer, Bryan Ferry on this track occupied a very airy part of the studio indeed. Their vocal delivery floated across the soundstage to great effect.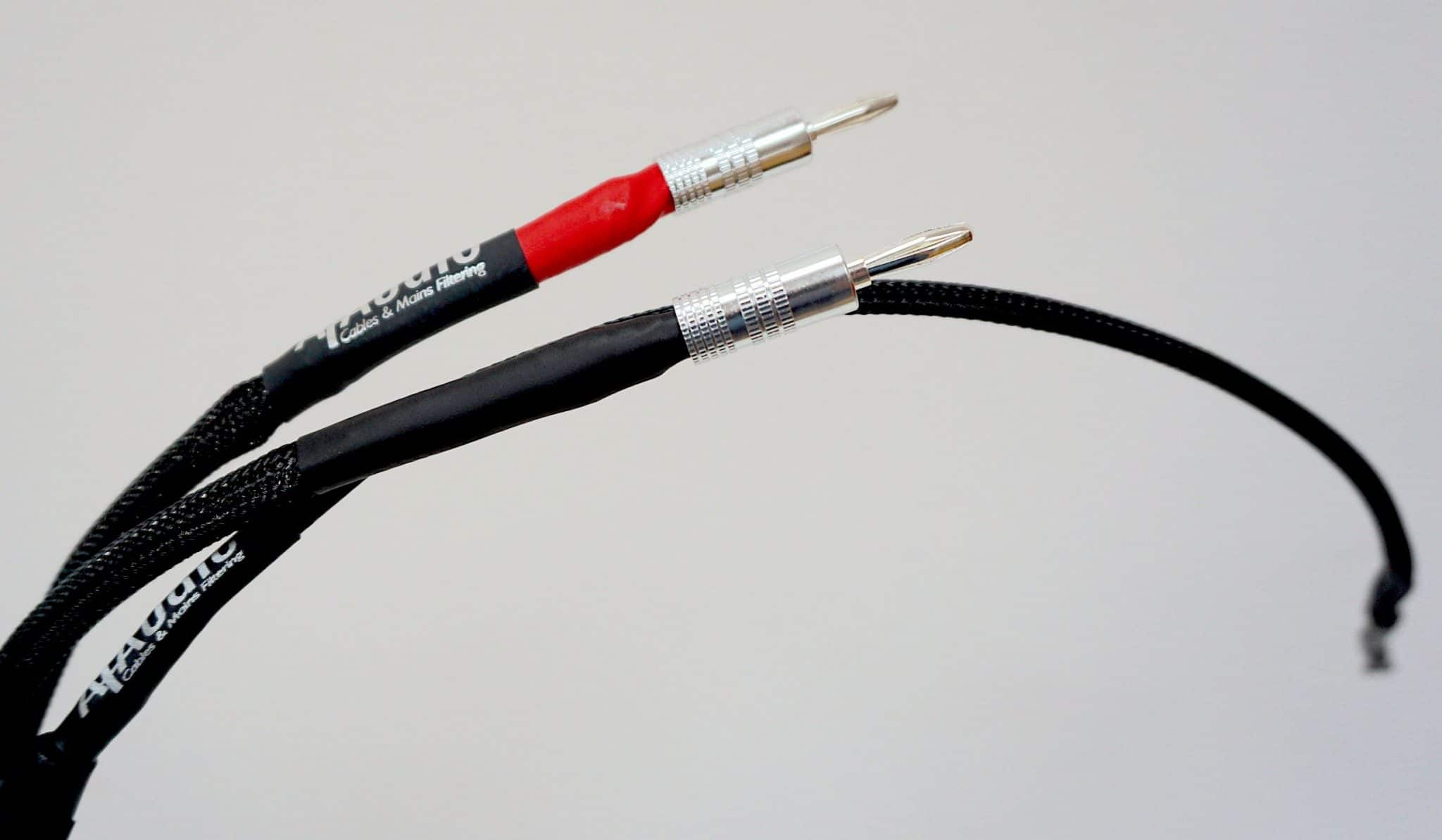 That said, the upper mids and treble were not strictly neutral either. The sound moved off the point of firm neutrality and shifted towards a slightly more emphasised, rather solid state presentation.
This is not necessarily a bad thing. In effect, it's a choice and one that fans of solid state equipment may like. So bass and its associated percussion had a great slam and weight in the strike while secondary percussive instruments like the congas and scrapers produced a tighter response when hit or rasped.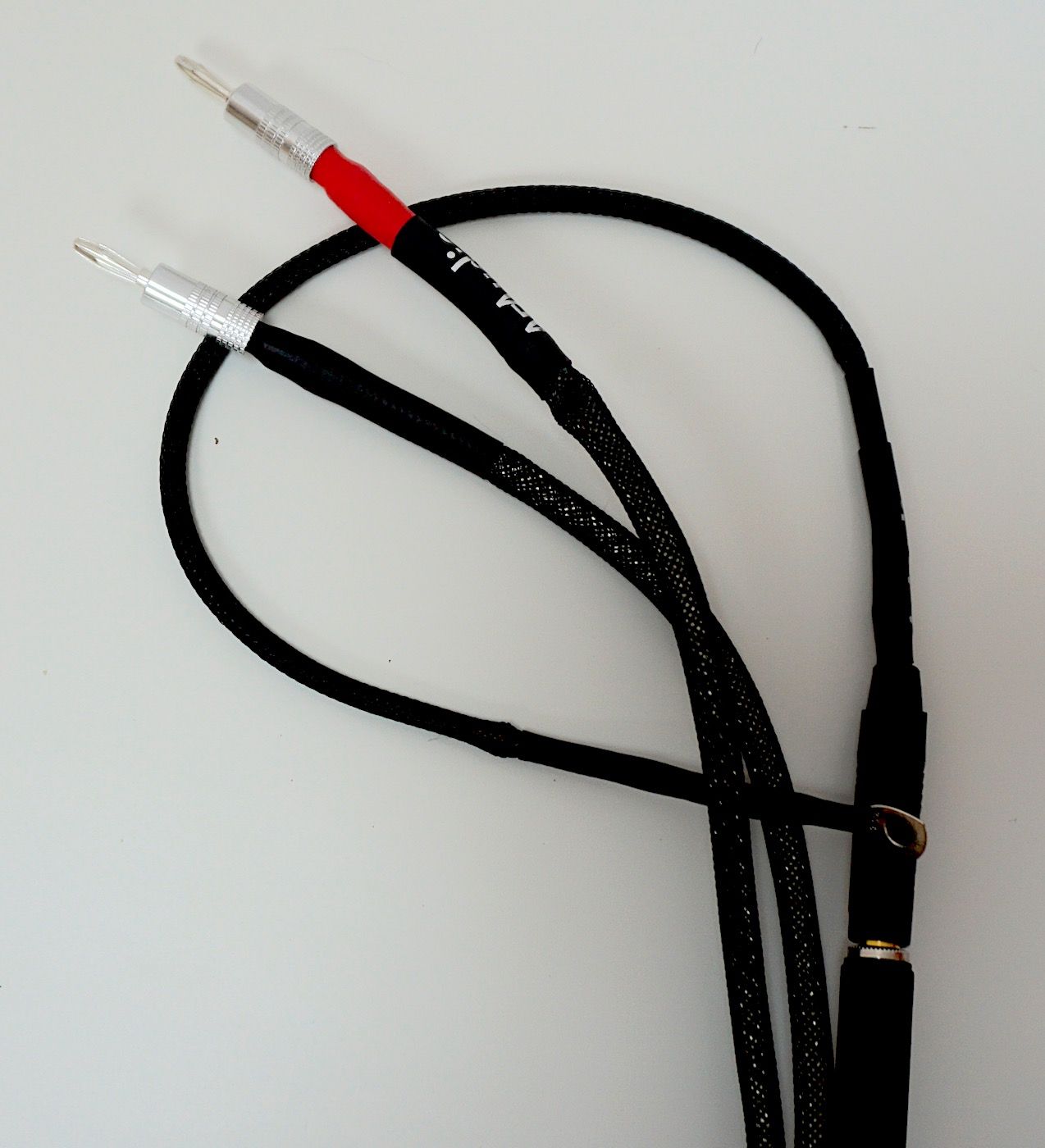 Hence, the track added a few elements of extra focus throughout the frequency spectrum while the precision was on point right throughout the song. Again though, the air was present and correct so reverb tails were happy to hang for an extended period.
Turning to CD I played the unusual Joe Harnell LP, Moving On!! Unusual because it resides on the Motown label. This is an easy-going, big band presentation full of organic instruments.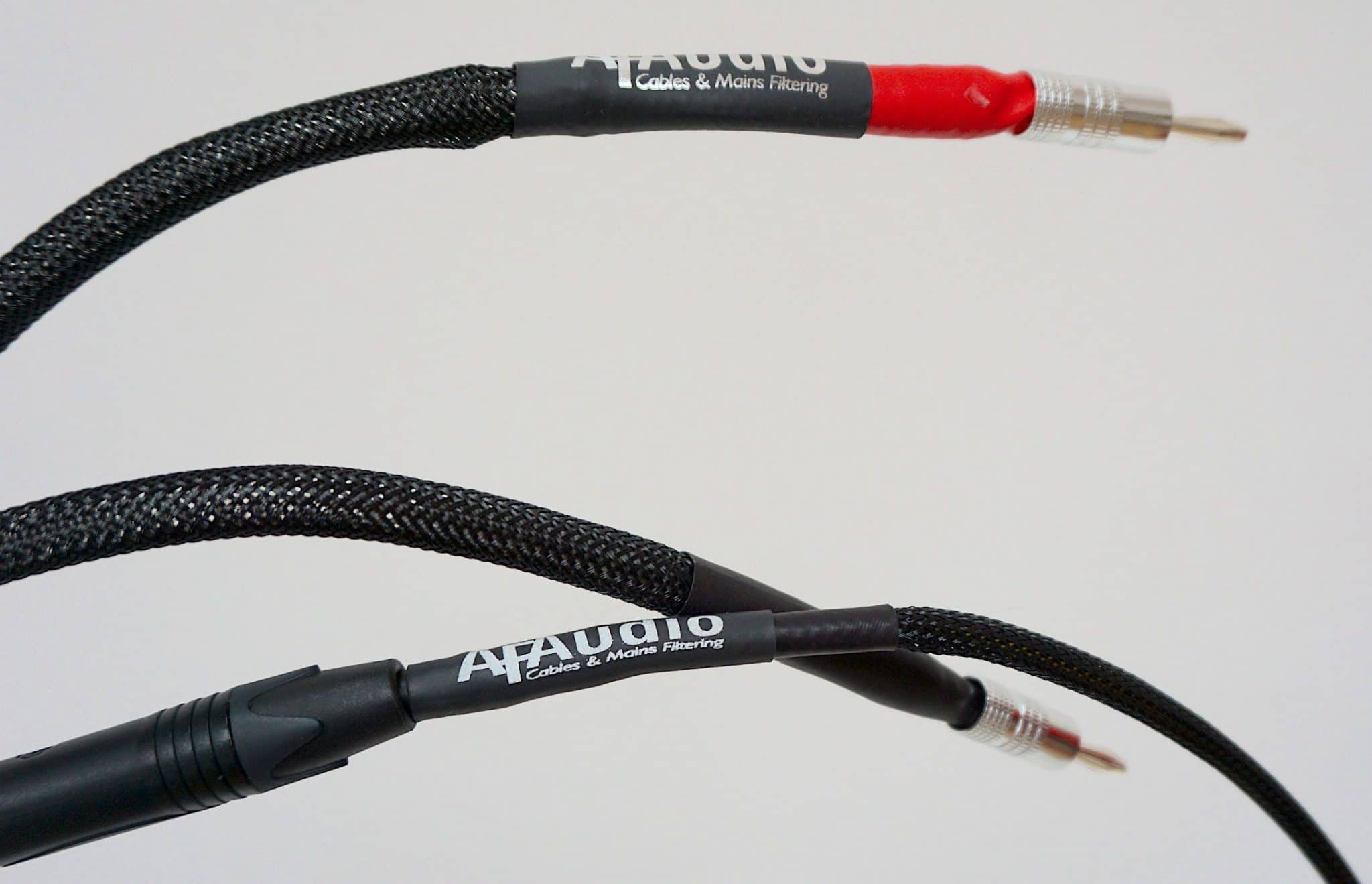 Again, on the track Tiffany Aglow, these cables showed their slightly emphasised midrange performance as the tambourine strikes provided a slightly clinical edge to their strike while the bank of strings were a little pinched. Again, there was nothing too aggressive here, nothing to warrant any real concern but the solid-state lean was definitely there. 
Moving onto Oh How Happy, the congas provided a real bounce and life to their hand slaps while the piano solo was focused and accurate. Meanwhile the backing brass section was exacting in its delivery. The overall soundstage was admirably spacious here with a welcome instrumental separation that allowed a wealth of detail to be observed. It was easy to pick out even subtle details from this track.
CONCLUSION
Offering some intriguing features for the price, these AF Audio cables provide a definite choice of listening style, giving solid-state fans a complimentary sonic approach that will deliver a broad, open soundstage packed with plenty of detail in a focused and precise fashion. 
---
Price: £300 for a 3m pair
Tel: 07545197766 
Website: afaudio.co.uk 
---
GOOD: open soundstage, focus, tight bass, detail midrange, features 
BAD: solid-state presentation might not be for some
RATING: 7
---
[Don't forget to check out my new Patreon Page at www.patreon.com/audiophileman, for exclusive postings, giveaways and more!]
REFERENCE
Tellurium Q Ultra Blue cabling
Blue Horizon Professional Rack System
Harmonic Resolution Systems Noise Reduction Components
All vinyl was cleaned using an Audio Desk's Ultrasonic Pro Vinyl Cleaner 
Gutwire Consummate Grounding Cable