The Article
Andy Jackson's 73 days at sea: a man steeped in pink floyd who reflects the essence of david gilmour
16th June 2016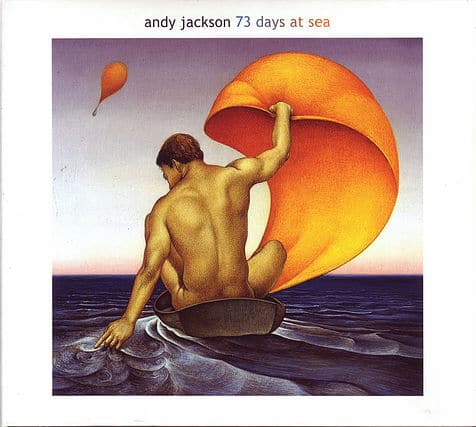 Title: 73 Days at Sea
Label: Esoteric
A fascinating album from an interesting character who has been enveloped in the world of Pink Floyd for much of his career.
Jackson was an engineer for Pink Floyd in 1980, helping to record the Earls Court performances for The Wall, the film soundtrack of the same, the studio album, The Final Cut, the primary engineer on A Momentary Lapse of Reason and The Division Bell and the later soundtrack to the band's 1992 auto racing documentary film La Carrera Panamericana plus numerous solo projects including Roger Waters' first solo album The Pros and Cons of Hitchhiking. He's also worked with Heatwave, Strawbs, The Boomtown Rats, and Fields of the Nephilim too, I might add.
So, does this album evoke Floyd? Well, yes. Yes it does. featuring guest appearances by David Jackson (ex-Van Der Graaf Generator) and Anne Marie Helder (Panic Room), this album is a "sea suite". That is, songs about the sea and regularly features the voice of Jackson himself who, well, hasn't really got one to be honest but he makes do with a heavily treated shuffling style that is almost a narration of the background music as opposed to a lead vocal that moves towards (without ever reaching it has to be said) a David Gilmour-esque style, as does the lead guitar style, backed and surrounded with synth ambience and soundscape constructions that are beautiful constructed (i.e. parts of The Gyre). In fact, I much prefer the album when Jackson keeps his mouth shut and he concentrates upon building his sonic worlds.
An album to explore and get to know over time (this one needs repeat plays to really 'get'), Jackson is worthy of investigation.
The release also features a DVD featuring a 5.1 Surround Sound Mix and a 24bit/96kHz stereo mix.