The Article
Amy Lavere & Will Sexton's Hallelujah I'm A Dreamer
12th June 2016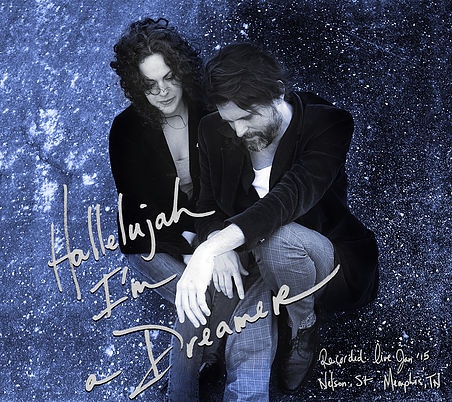 Title: Hallelujah I'm A Dreamer
Well, isn't this a bit of a find? I must admit that I failed miserably to come across Lavere's last album, the 2014 issue, Runaway's Diary. In fact, I've never heard of her which is, I know, bordering on the criminal. This album is supposed to reflect a sort of live set. It was supposed to have been recorded as such to give the recording an edge that a live set's adrenaline can generate. To help her in that endeavour, she is accompanied by her husband, Will Sexton.  What they have ended up with is a stripped set of songs that features Lavere's voice with some secondary vocal back-up from Sexton and guitar work from Sexton with minor additions such as the odd bit of double bass here and there. The effect is basic and low key, though.
The pair even wanted the album to be recorded to tape to reflect an analogue sound that they were looking for. This is an album that goes back to basics but also back to recording roots. It also means that you get the full sonic richness of all voices and instruments. There is no clutter here, each sound has enough elbow room do give you the message it wants.
This album impresses me for three reasons. Firstly is the ease and simplicity of the album itself. It is melodic, unforced, easy going, rhythmic, compact but the songs are tightly written.
Secondly, Sexton is a darned good guitarist. I would be interested to hear him tackle an instrumental album all on his own. I wonder if he would come over all Leo Kottke like?
Lastly, Lavere's voice is very appealing. It mixes innocence with sexuality and rides a fine line between both. It sounds, in fact, very much in the vein of jazz vocalist Stacey Kent. The sum total of this lot is one word: sublime.