The Article
Amara Touré…1973-1980
12th May 2016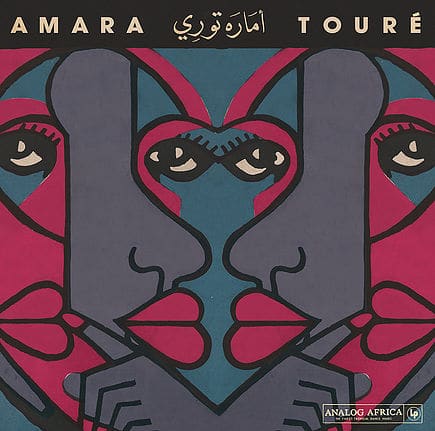 Title: 1973-1980
The Frankfurt-based label reveals the songs and style of legendary Guinean singer and percussionist Amara Touré. Touré had been around for quite a while before this period, actually. He began in earnest during the late 50s, back in Dakar as part of the Senegalese collective known as Le Star Band de Dakar.
He started to find fame in the emerging son montuno scene, the Cuban-influenced musical genre. The singer-percussionist later went on to form his own band Black and White based out of Cameroon. At this time, he added West African mandingue sounds with brass-filled Latin instrumentation.
Touré as a meaningful artist had, until recently, been rather lost in the swath of music coming from Africa, despite his influence.
This album hopes to be a corrective. It's certainly groove-laden in terms of the percussion but also the support that the vocals provide for it. Actually, the vocals often ally themselves so closely to the percussion that it's the brass that gives the tracks a complexity.
Touré is also surprisingly sensual in some of his works. Take N'ga Digne M'be which is a pining, yearning piece that screams emotion from the soul but reeks of inner passion. This track is wholly additive in its structure and, I'm sure, will be on replay for many listners. It offers a slow, lazy, insidious vibe with smooching brass.
The album is available as a download, CD with a 8-panel booklet or double album vinyl in a gatefold cover. The first edition is limited to 1500 copies, includes a screen printed poster plus a digital download offer. The songs have been carefully remastered from the original master tapes which adds to the overall sound quality.