The Article
Aliza Brahim' Abbas el Hamada: a voice from the Western Sahara
22nd April 2016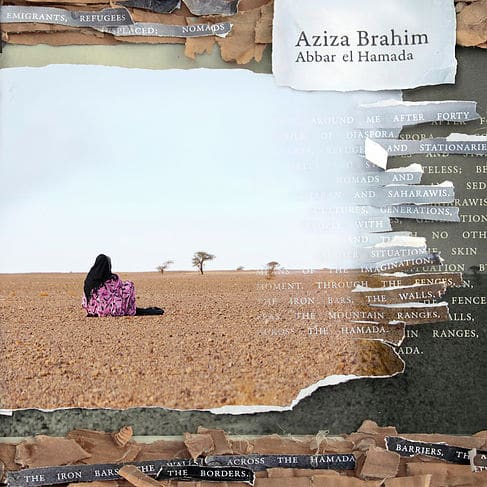 Title: Abbas el Hamada
She has had quite a past. Raised in a Saharawi refugee camp in the Algerian desert and then in exile for over 20 years in Cuba and then Barcelona, Brahim is a refugee whose work is a work of anger and defiance at a Moroccan government that has erected a wall (another wall, eh?) along the West Saharan border to prevent the Sahara people returning to their homeland.
She continues to decry her people's existence in refugee camps on and in the harsh rocket environment of the rocky desert landscape, hence the title track includes the word Hamada (a word to describe that very rocky desert 'home').
Nevertheless, despite the energy spurring the creation and performance of this album, the songs and the music are both beautifully harmonic, full of heart-tugging hooks, melodic rhythms and instrumental arrangements of imagination and variety.
The combination of east, west and elsewhere prevents the sometimes tiresome pigeon-holing of this music. Brahim is wise to make it so. If she wants to read her message as wide as possible then she needs to make it universally popular and I reckon that she has succeeded here. From the opening track, Buscando la Paz, which has a emotive yet irresistible vocal flow that takes you onto a sonic journey that you never want to leave and stars Brahim's own smooth, approachable, silky delivery to the almost blues rock of Calles de Dajla: a sort of throttle back, world music version of Joe Bonamassa that retains  the energy level but is a wholly melodic fashion.
El Canto de la Arena sounds like someone has lifted the lid on a Saharan musical box. The repeating, rotating rhythms are delicious and sink quickly into your soul like a knife through butter. It's almost ambient in its insistent delicacy. A strong track that provides a velvet arrangement. And so the album goes, shuffling your emotions like a pack of cards and rearranging the deck in a Brahim pattern. A quite stunning array of songs.
Ok, we are almost in April, right? But this is already my candidate for world music album of the year. Such a talent, Brahim doesn't deserve her (or her people's) pain but, how can I delicately put this without sounding thoroughly crass, if such pain brings musical gems such as this, a part of me will be saddened when she eventually finds her peace.