The Article
Yusef Lateef: Live…and they didn't even know it
11th November 2016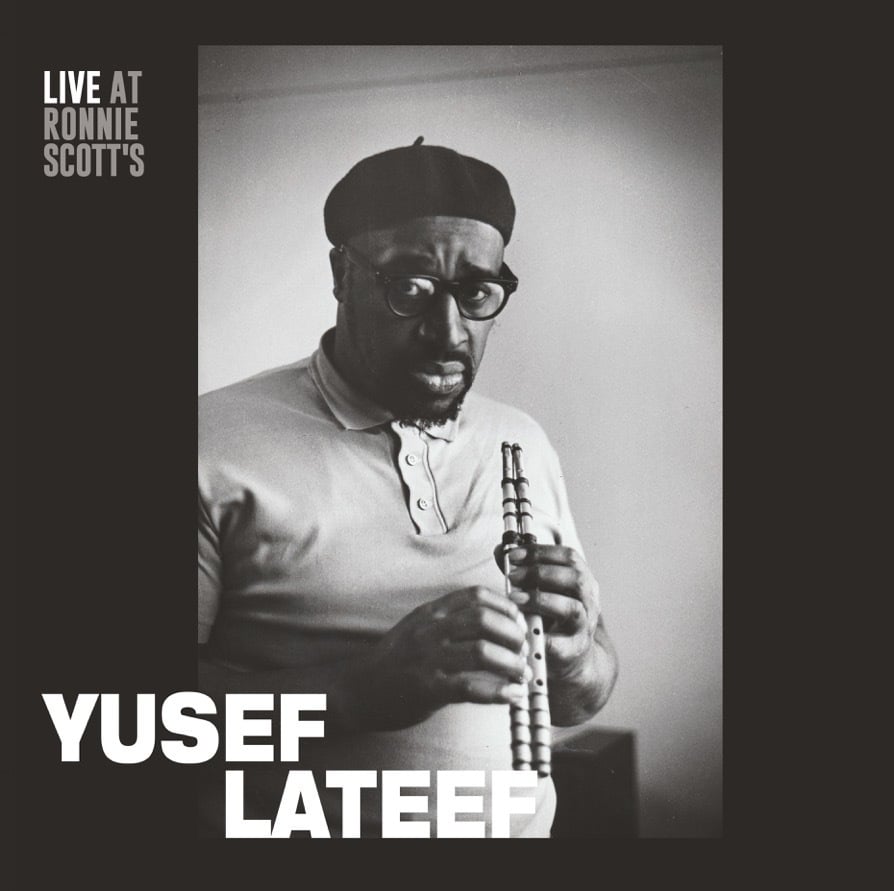 Title: Live at Ronnie Scott's
Label: Gearbox
You can see (and, of course, hear) the man's strong eastern influences on this album (as you can on much of his works). Apart from his stint on flute and tenor sax in Ronnie Scott's, there is evidence of Lateef playing the shenai (a sort of Indian or Pakistan version of the oboe) and the xun (a kind of egg-shaped flute that is thought to originate from around several thousand years ago). Lateef never really thought himself as a true jazz musician and is often seen as one of the true originators of the musical genre known as world music.
That said, there is plenty of jazz music in evidence here in the company of Stan Tracey (a London-bass jazz man who was a top grade pianist as well as arranger/composer) on piano, Rick Laird (the laid back and quiet member of the Mahavishnu Orchestra) on double bass with Bill Eyden (who played with the Jazz Couriers and was also the drum man on the rock hit, A Whiter Shade of Pale for Procol Harum) on drums. Quite a group and quite possibly a one off combo.
This previously unreleased live club performance was recorded on 15 January 1966 with songs from early career Lateef such as Last Night Blues, Blues for the Orient and Yusef's Mood. The concert was recorded by Les Tomkins on ¼ inch tape at the request of Ronnie Scott. The musicians were unaware they were being recorded as Scott believed they would be at their best and most unselfconscious this way.
The recording is a good one. You are always aware, though, about the live aspect of the recording and that the recording has been completed on a reasonable (no better) tape deck. There is a sense of space and distance within the presentation so Lateef is loudest and nearest with the rest of the band sprayed over yonder, as it where. There is nothing bad about this. It's a wonder that this live recording exists at all and we should all be glad of that: just don't expect a delicate and broadly dynamic presentation in the manner of top quality studio-based albums. What you have here is a great bootleg. Top notch, in the category, well mastered by Gearbox with some midrange veiling and bass muffle but, nevertheless, a priceless historical document that grooves the hell out of the vinyl it sits upon.