The Article
xCAN portable headphone amplifier from iFi
3rd July 2019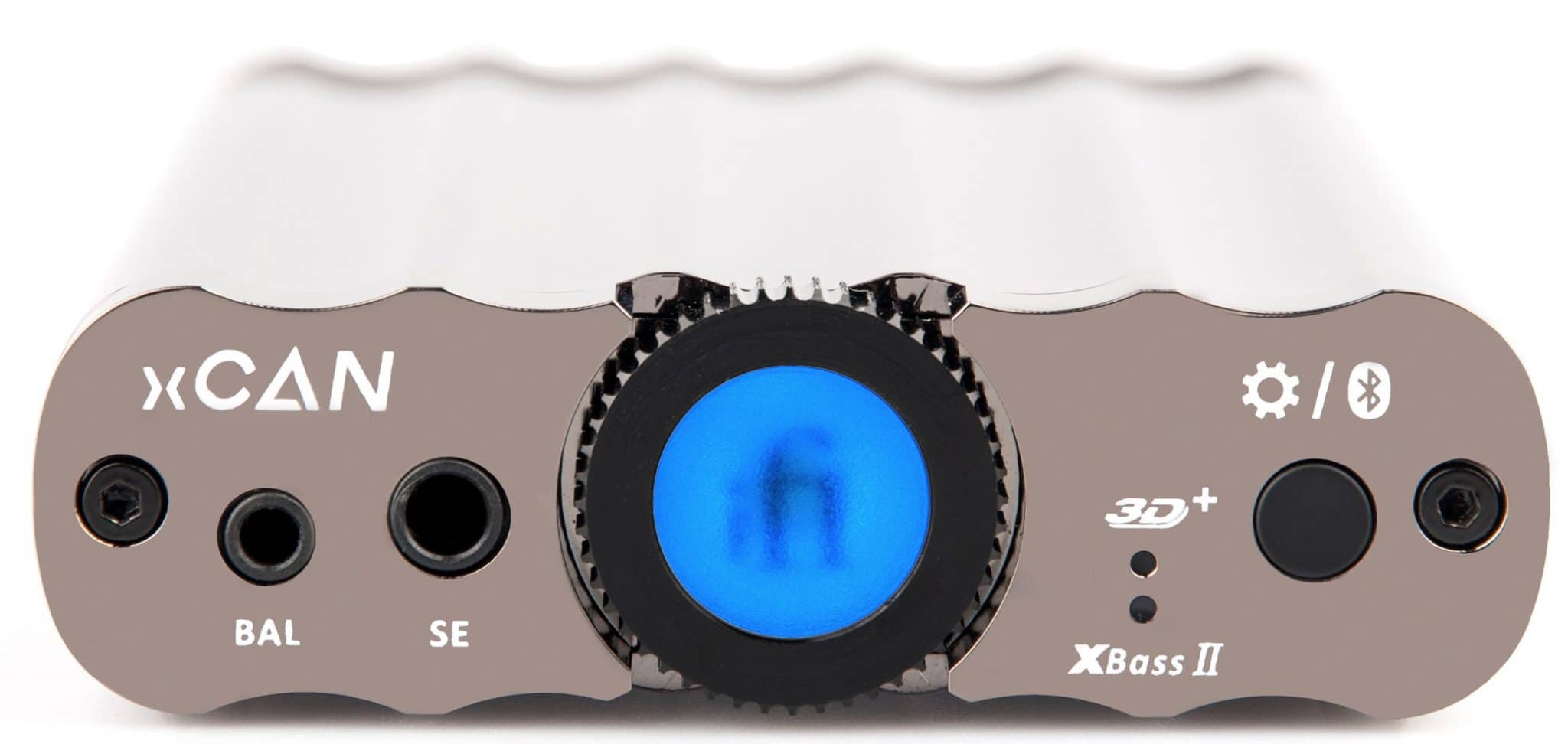 A lightweight, balanced unit, Paul Rigby reviews this pocket-sized headphone amplifier
The xCAN is a dinky little thing, spanning 95 x 67 x 19mm and weighing in at only 127g, so it's truly pocket sized. Its corrugated iron look offers grip when necessary and the svelte design won't tag or catch on clothing. 
Generally speaking, this portable amplifier offers a dual-mono wired/wireless design delivering 1000mW of power per channel via its new Cyberdrive headphone amplifier stage (a new circuit design, apparently). You'll find 2.5mm TRRS balanced and 3.5mm TRS single-ended sockets available here plus a large, centrally-based volume button with attendant status messages. More on that later.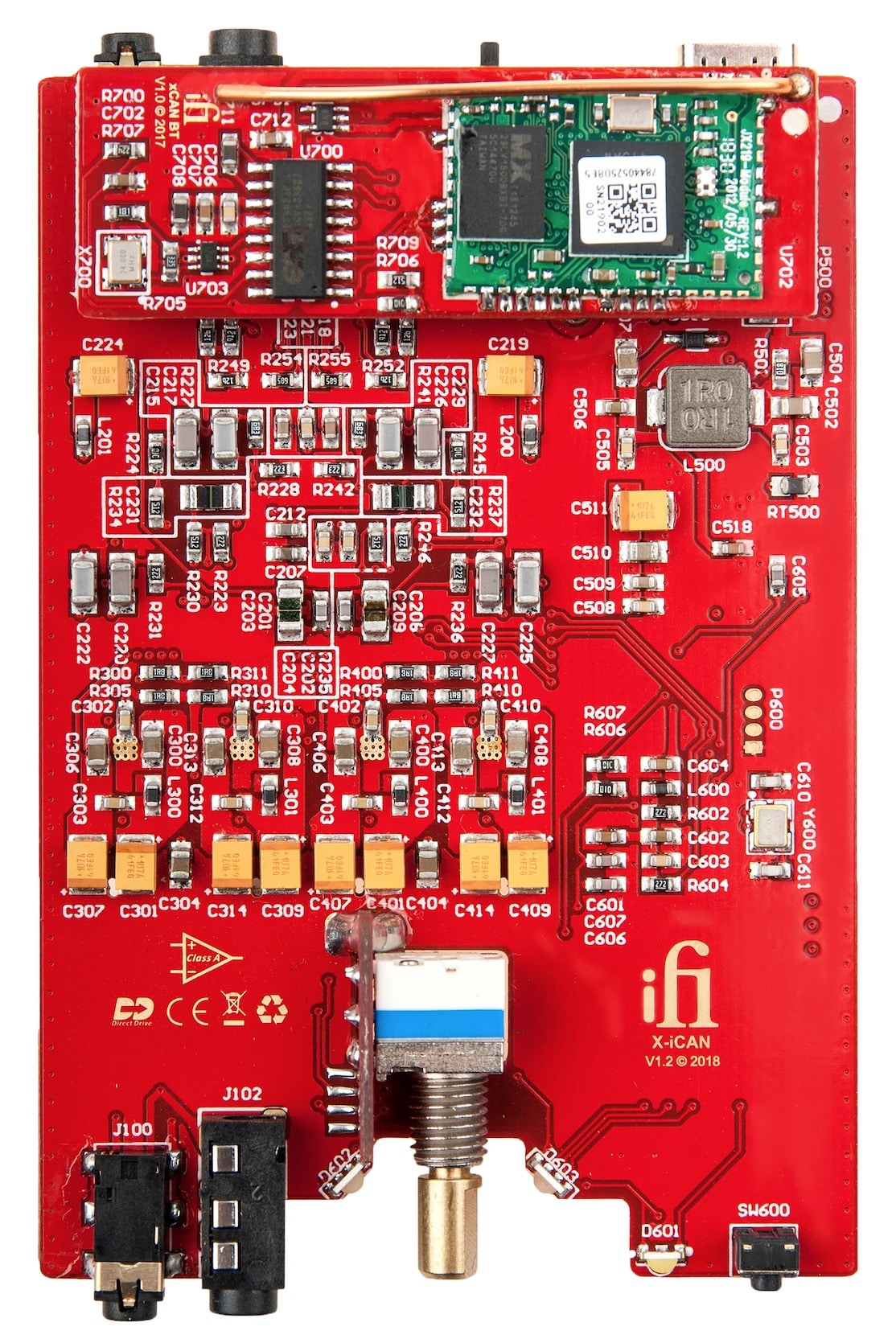 I mentioned wireless above, the xCan supports Bluetooth with aptX so that you can stream from your smartphone, for example, or any other device.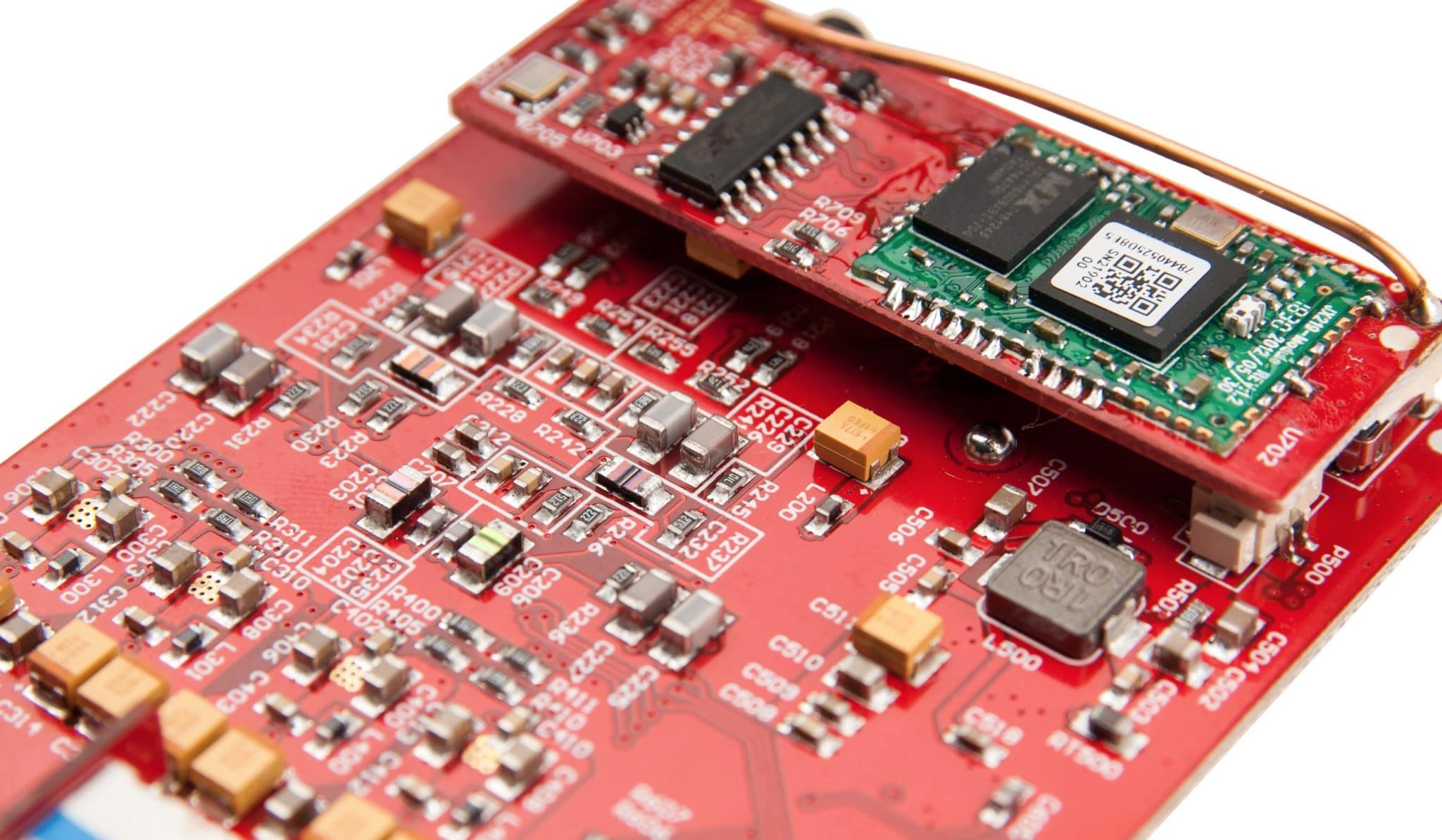 There's a number of EQ options available via the xCAN. The 3D HolographicSound+ system is one of those. It provides a 'you're listening to the music via a hi-fi and not headphones'-type sound while XBass adds extra bass and midrange, depending on the button selection. I'll provide more details on these during the sound tests, below.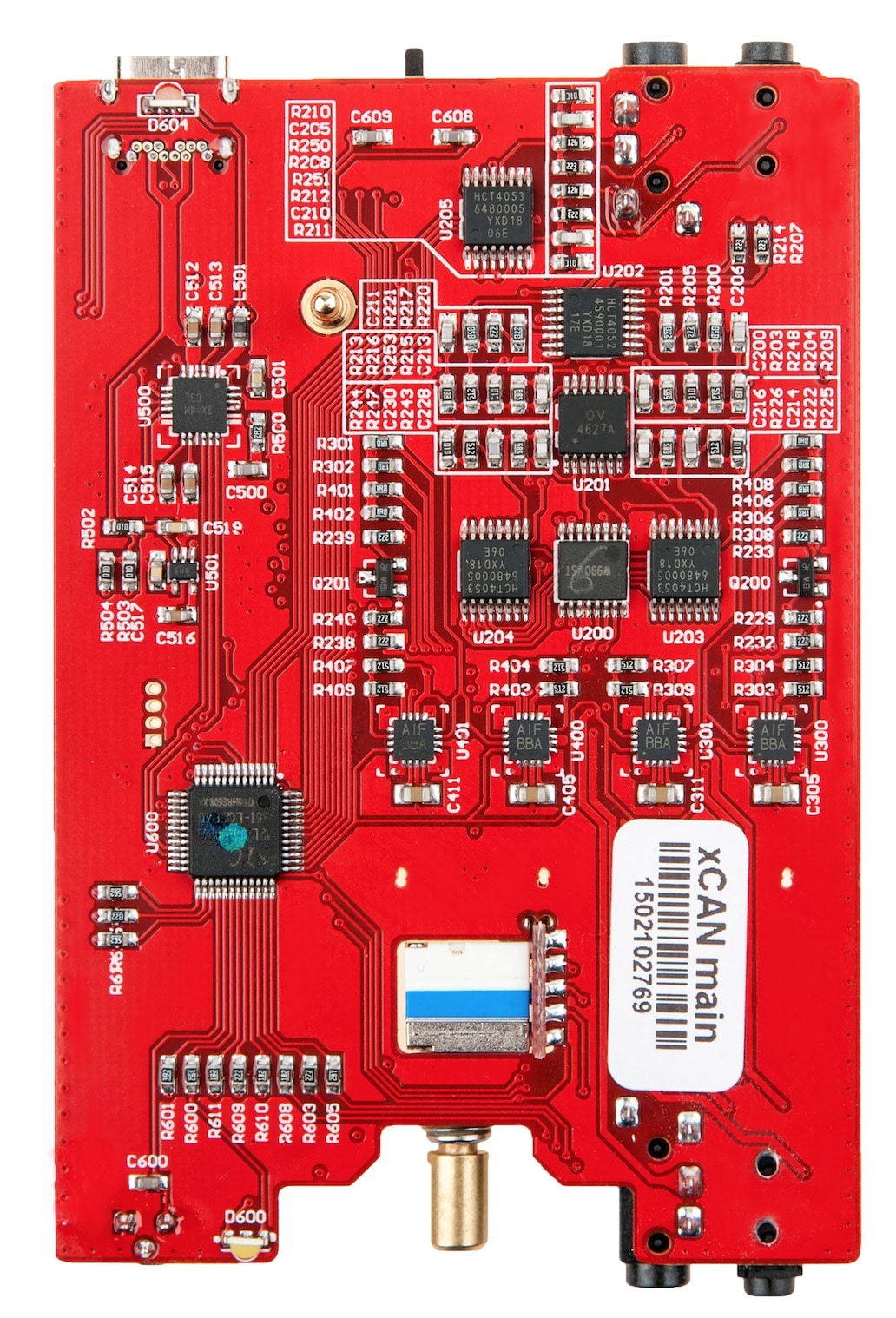 A 2200mAh Lithium-Polymer battery provides up to 18 hours of playing time depending on your choice of headphones (that means you get up to 12 hours when using Bluetooth). You'll also find a USB C charging input port too.
SOUND QUALITY
With all xCAN EQ options off, I began with my modified Astell&Kern AK120 and Sennheiser HD660s, running at 16kHz/44.1kHz and a ripped CD copy of Andrew Gold's Can't Help Forgiving You from the criminally ignored album, Spence Manor Suite. 
This is a delicate little melodic piece with two acoustic guitars, using a close mic on each, bass, drums, lead vocal and multi-harmony backing vocals. It's a close-in arrangement so tiny details are easily heard and, with substandard kit, easily missed. Hence, the iFi needed to work hard to hoover all of it up.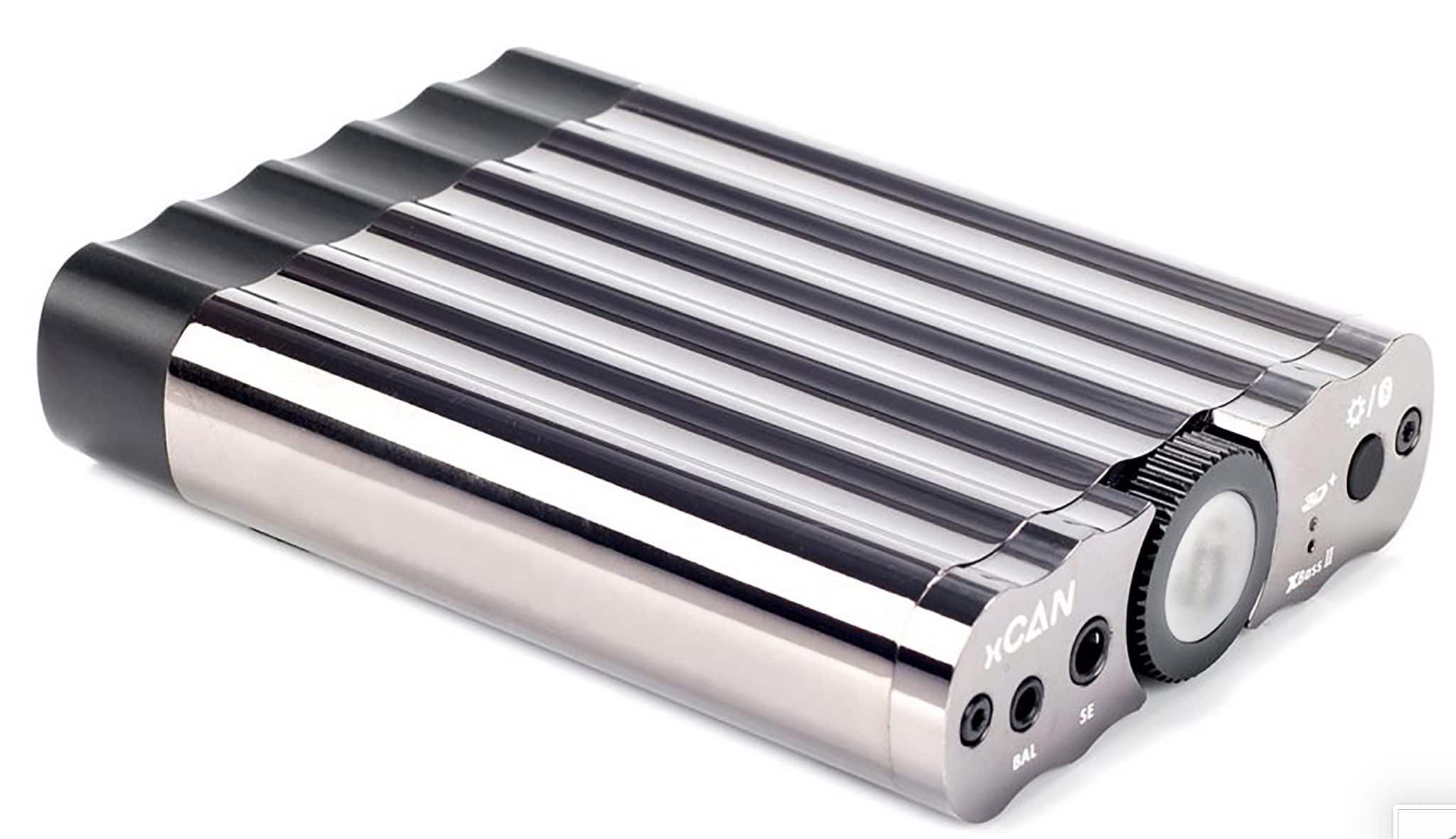 These days the competition amongst producers of headphone amplifiers is fierce, especially at this price point. There's plenty of top quality models out there but the xCAN manages to compete. Ignoring any gimmicks, bells and whistles for now (which we'll get to later on), the basic sound output is clear, open and detailed. What I get from the xCAN is a sense of calm authority. There's a quiet confidence here and a sense of quality that tends to infuse the soundstage over time. That is, I wouldn't say that the xCAN immediately wows or grabs you by the scruff of the neck, slapping you around the chops with headline noises. It's really not that sort of amplifier. The xCAN is more about a serious, solid, stable, professional sound output. 
To dissect that initial impression further, I would say this: there is a real neutrality about the sound. All frequencies are controlled and well disciplined. Nothing is out of place, there's no great bass warmth or nasty midrange edge or even a treble tizz. Nothing to alarm or to fear here. Now some components offer the above and turn that plus into a boring negative. Again, though the xCAN is not about that either. The neutrality arrives with a tonal balance. So that means midrange detail delicacy in the treble area but also weight around the bass regions.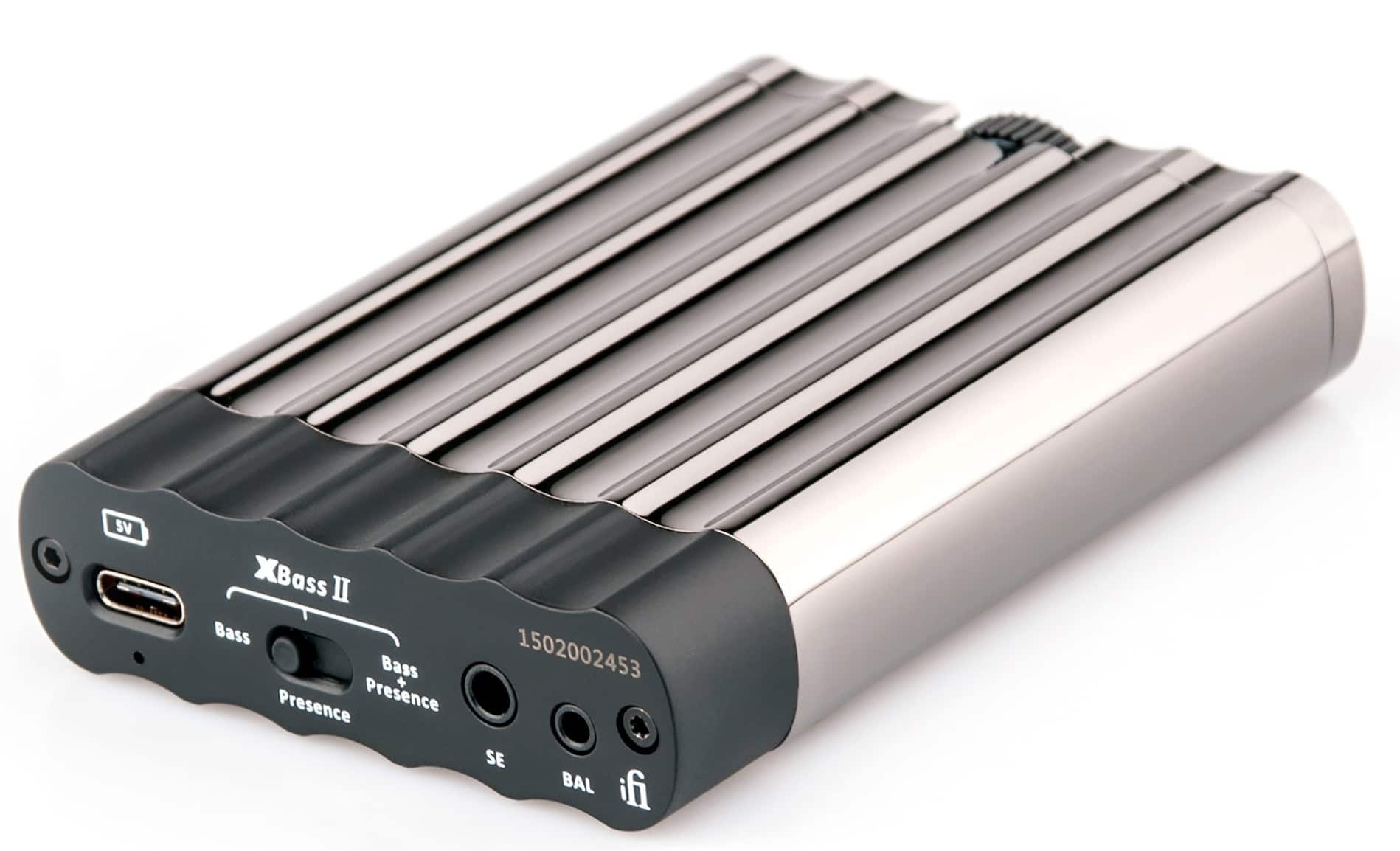 It's actually the bass that takes the eye – or ear – on this occasion. Not because it dominated, as I say the approach is one of neutrality. No, what I mean is that bass takes a strong part in the presentation giving other backing and stability. It means that music moves solidly along with a sort of 'I'm coming through and no one can stop me' kinda feel. 
Next up, I wanted to test the balanced facility. I changed the headphones for a pair of Meze 99 'phones and swopped over the default cable for Meze's own balanced model then ran the same piece of music.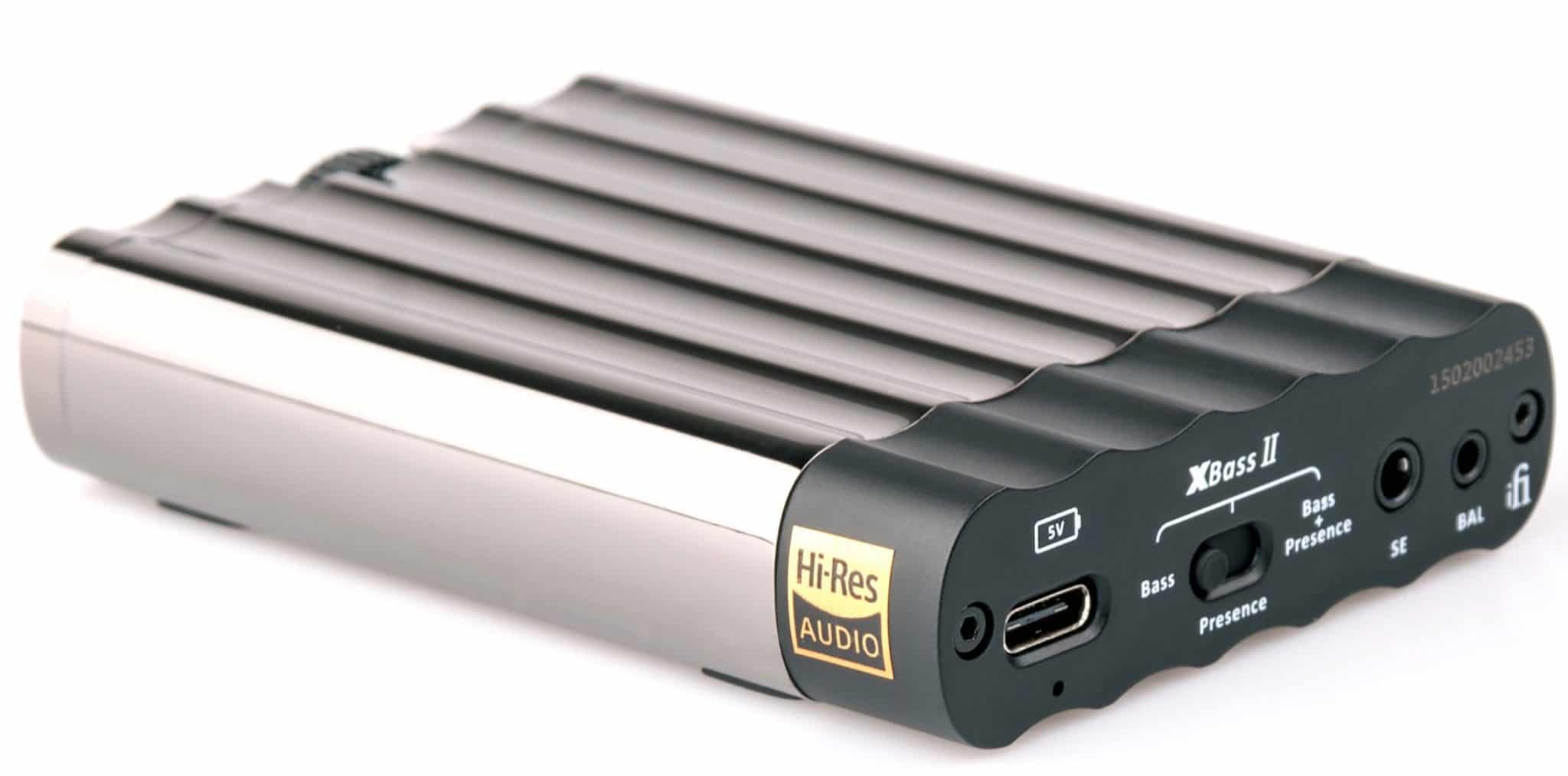 The initial result was an enhanced sensitivity as I had to lower the gain on the xCAN. Bass was boosted in terms of power and mass while noise was lowered to reveal further insight into the midrange. The soundstage, meanwhile was slightly extended left and right, adding further space and increasing instrumental separation, creating an enhanced tonal realism. 
I then flicked through the included EQ settings. Turning on the XBass II setting and, within that, selecting Presence honed the midrange a tad and pulled back a little on the bass. A midrange emphasis, in effect. Switching over to Bass does what it says on the tin, adds bass emphasis while Bass + Presence boosts both. These settings are ideal in a crowded environment, walking along a busy High St or besides traffic or even on a noisy train.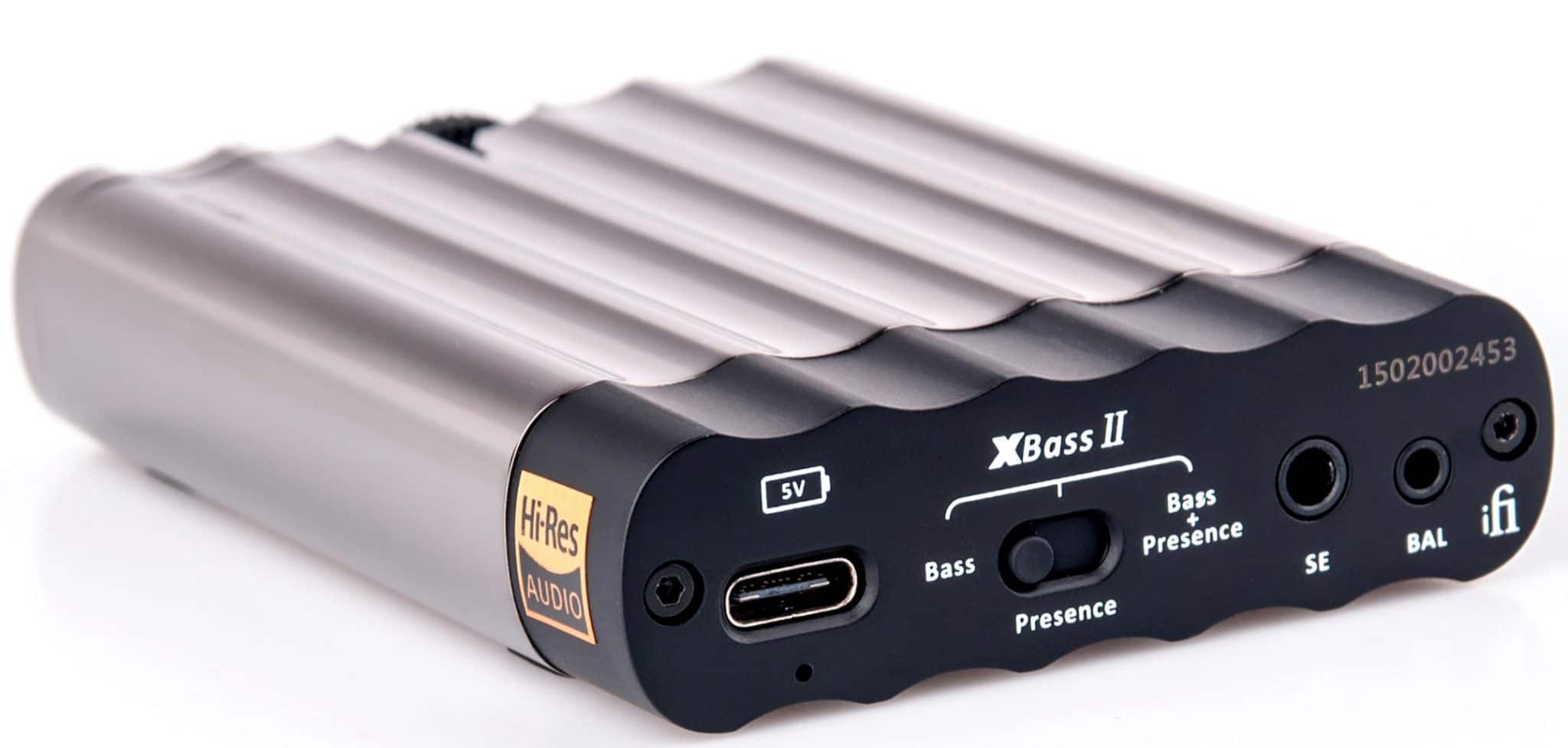 Changing from XBass II to 3D+ supposedly alters the nature of the soundstage, pushing the music forward as if you were listening to speakers. The feature was included for those users who find the "There's music coming from inside my brain, maaaan!"-effect rather uncomfortable. In practice, during tests, the feature quietens the music as the portion of the soundstage nearest to you basically closes down. So you need to up the gain slightly. The effect is subtle but there is a shift forwards which will help some but I would venture that most people will ignore this option. 
NOW YOU HAS JAZZ
I then moved to jazz and the 24bit/96kHz version of Sonny Rollins St. Thomas, playing that via Audirvana Plus on my MacBook.
What I noticed here was something different. Different from the rather more audiophile AK120 sourced as used above. The MacBook as a music source – like any laptop you find out there – is an utter mess. It really is. Computers, as suppliers of music, are poor because they produce noise by the ton. The reason is that they're not designed to deliver music only. Like the human brains, they're constantly thinking and doing other things and those other things create a veiling noise. 
What the xCAN gives you is its ability to reject that noise. This, in effect, is a star feature of this design. In fact, I would go as far as saying that the ability to work with laptops and phones too (I tried that as well) is the main reason for buying an xCAN. Noise just bounces off this little headphone amplifier, providing you with a clean and open sound and the sort of midrange insight that a typical laptop never sees within a hundred miles.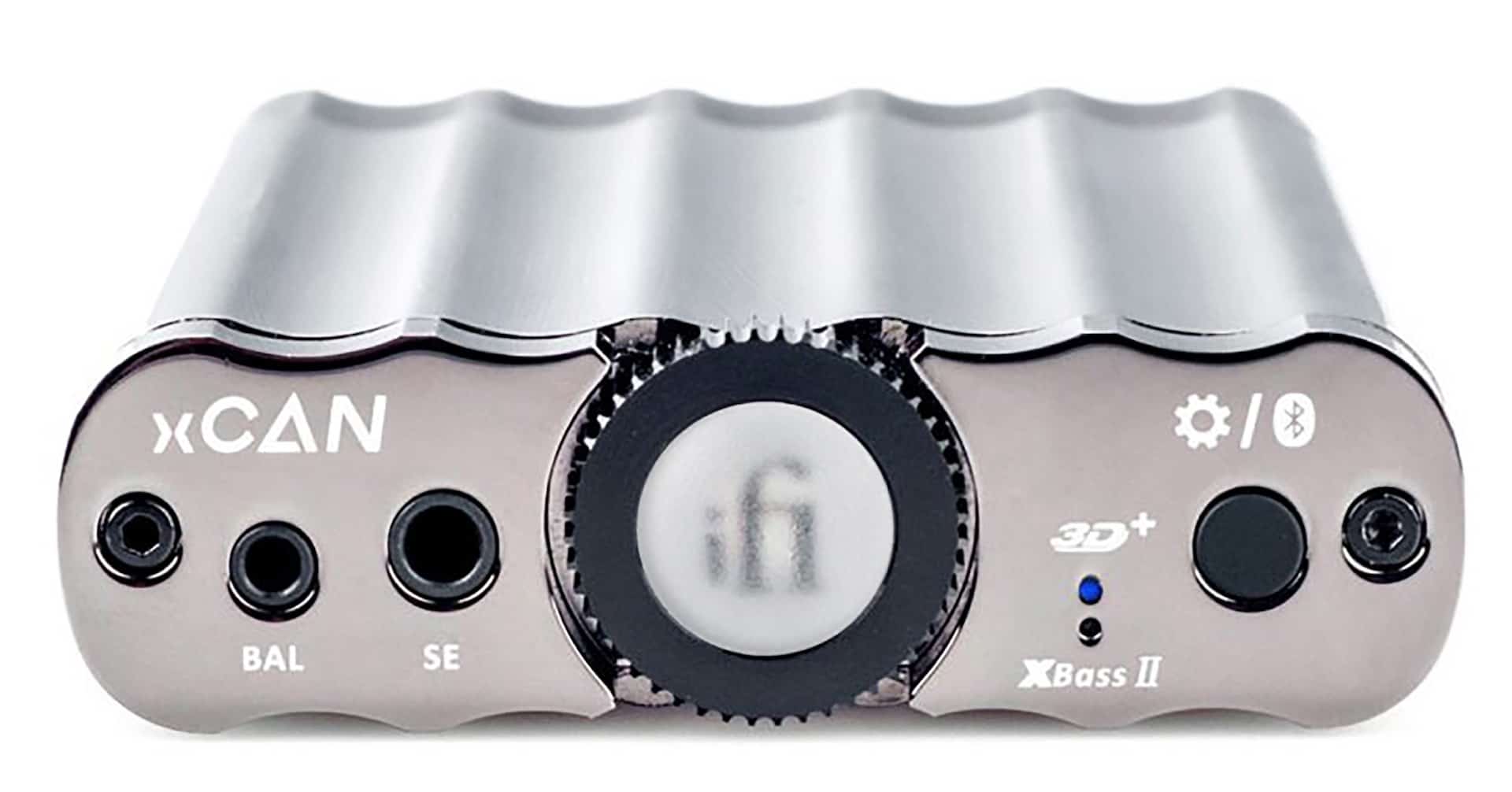 The reverb tails connected to the tom toms on the percussion was sublime, the Rollins sax had a reedy but also dynamic range that delighted while the bass was a full and integral part of them instead of sitting on the sidelines. Piano too was a noted feature. This invisible instrument (at least in this track, within the early stages) is isolated and spotlighted by the xCAN. 
I ended with a spot of Bluetooth work and played Kylie Minogue's All the Lovers from my iPhone. Pairing was easy and painless. You press the central volume button on the xCAN until it shines blue. It flashes blue/red when actively pairing. The xCAN showed up immediately on my phone and music was steady and smooth during the tests. Playback was good, despite the track emerging from a lossy file. Relatively balanced, detailed and open, the track was admirable indeed. 
CONCLUSION
This dinky little headphone amplifier is stylish, easy to use and fully featured. Its general performance is excellent and it runs earphones and full-sized headphones with aplomb but its ability, one that I only found during tests, to specialise almost in extracting quality sounds from noisy sound sources turns this little marvel into a killer accessory for any mobile music fan. This one feature alone makes the xCAN an essential part of any grooving individual who is on the move. 
---
iFi xCAN HEADPHONE AMPLIFIER
Price: £299
Tel: 01900 601954
Website: ifi-audio.com
---
GOOD: noise rejection, compact, general sound quality, features
BAD: none
RATING: 9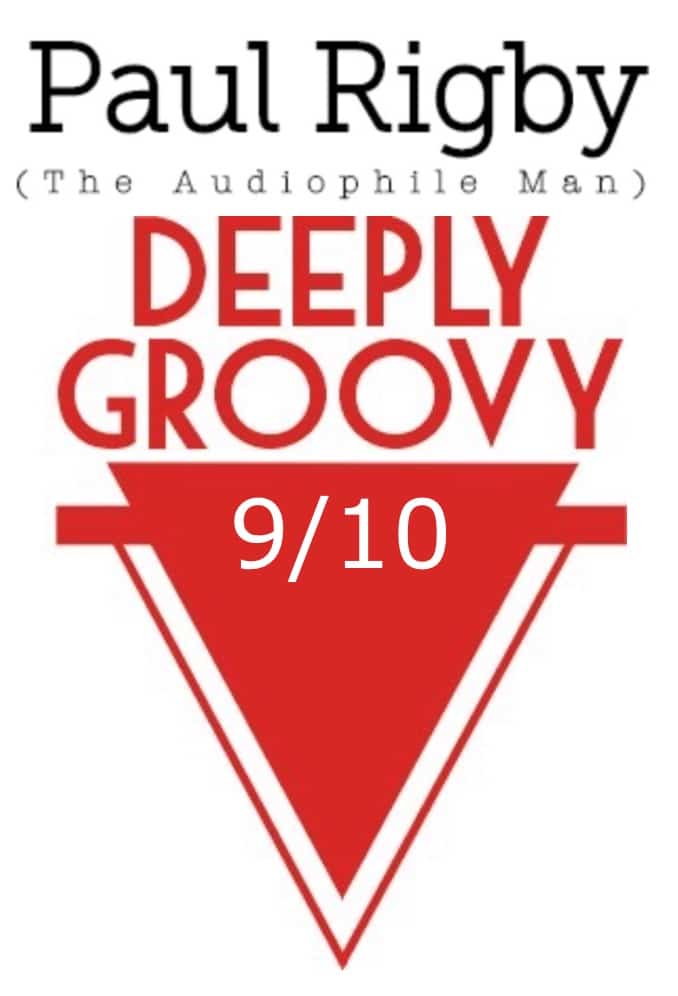 ---
Don't forget to check out my new Facebook Group, The Audiophile Man: Hi-Fi & Music here: www.facebook.com/groups/theaudiophileman for exclusive postings, exclusive editorial and more!]
REFERENCE SYSTEM USED
Apple iPhone 8
Apple MacBook
Astel&Kern AK120 digital player
Sennhesier HD660 & 800 headphones
ATC HDA-P1 headphone amplifier