The Article
Wild Billy Childish releases SQ1 and retains his high energy rock ethic
16th June 2016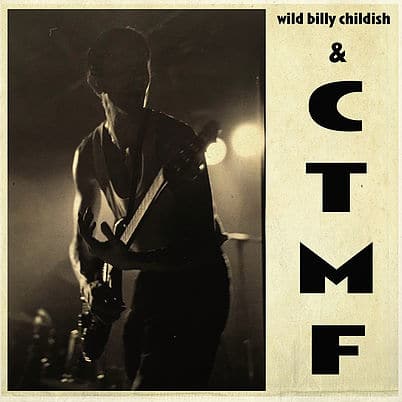 Billy Childish is a garage rock specialist. Although he has been quoted as saying, "We weren't a garage band we were born in a shed." So, shed rock, then?
I become exhausted just thinking about him, to be honest. His varied career started way back in the 70s and the man plays guitar, writes songs and leads bands and has released over 100 albums (there's a theory, actually, that this release is number 150) and each one has been raw, raw, raw rock & roll. Oh and CTMF? "Some", says the label, "say this stands for Copyright TerMination Front, others claim it is simply short for Clarity Through Fuzz." Whatever it stands for, what we have here is the man himself joined by Juju on bass, Wolf on drums and Jim on harp.
More confusion over the band name (basically 'Square One') is explained by the label as, "SQ 1 could be seen as a manifesto of punk rock defiance, a celebration of musical independence but ultimately as true home made rock and roll."
As is the norm with Childish output, SQ1 is primal in nature, basic in tone and extreme in approach. Vocals are distorted while the amps are turned up to 11…and a bit. Yet Childish offers himself as an open book. "Take me or leave me." he seems to ask. He almost dumps his music into your lap and declares, "Here, deal with that or don't. I don't care which." One thing, though, the man has a sense of humour, you can't help but smile at his lyrics.
In audiophile terms, the presentation is slightly compressed with some constriction within the upper mids but that teams up nicely with the tone of the music.
Also look out for Billy Childish on the new Thee Headcoats reissue, Conundrum, from 1993. Originally released on Steve Turner's (Mudhoney) garage label Super Electro Records in the USA and later by Billy Childish's Hangmans Daughter Records in the UK. The first pressing of this reissue is available on, what the label describes as "greeny clear" vinyl. Full of snarling, energetic punk, it is witty but full of rage and intense but full of contempt.billy childish