The Article
Vinyl Round-Up Pt.2
4th November 2014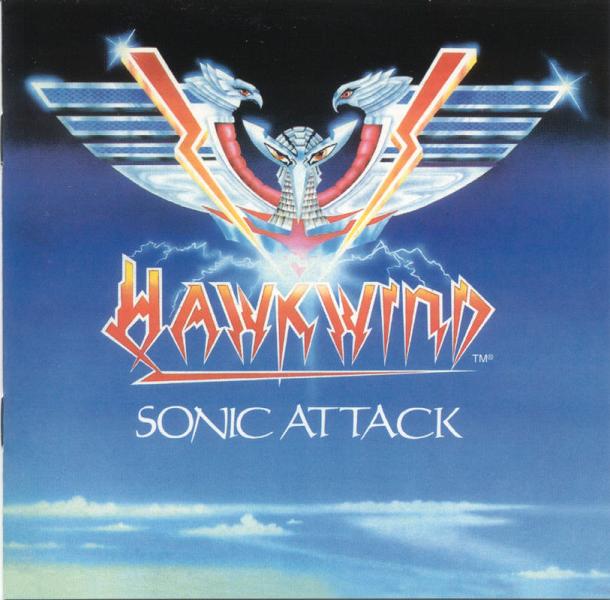 Welcome to the second in a series of vinyl round-ups. Where we take an audiophile look at vinyl issues, looking at both content but also pressing and mastering quality.  In this issue: Hawkwind, Hank Mobley, Warren Zevon, Lucinda Williams, Dream Theater and Hall & Oates. 
HAWKWIND's patchy Sonic Attack, from 1981 (*** Back On Black), saw the group stripped of most of its original members combined with an uncomfortable style change to heavy metal. This edition includes a second vinyl disc of bonus content, the same extras as found on the Atomhenge label's bonus CD edition. Here, the soundstage is set back from the listener. Detail edges are rounded and ill defined but that is probably more a symptom of the original studio recording, giving the record an archival feel.
An official bootleg, WARREN ZEVON's Headless In Boston (*** Let Them Eat Vinyl) is a radio recording from 1982 at the Boston Metro, in support of his then new album, The Envoy. As with many live albums, there is some veiling in the upper mids and treble with slight emphasis in the lower frequency areas. This is balanced by the sheer exuberance and energy on display. Zevon is on fine form.
Sax player, HANK MOBLEY's best known LP, Workout (**** Waxtime), from 1961, features Mobley's strong presence, exhibiting fine work. Why Miles Davis had a problem with his abilities, goodness only knows. The use of DMM mastering has produced crisp upper mids and a strong bass but I suspect that Waxtime utilised an early generation DMM cutting machine because there is a touch of lift on the upper frequencies. Nevertheless, the overall presentation is tight, if a little clinical.
A 25th Anniversary release of her self-titled album from 1988, LUCINDA WILLIAMS (***** Lucinda Williams Music) shows this eclectic roots singer as a tough, dark purveyor of emotion, cutting through to the core of the matter. Superbly recorded, the LP offers balance to the vocal and instrumental backup along with clarity to the lead and rhythm guitar and a tight punch to the drums. The sense of space and instrumental separation provides an easy, relaxed presentation that lets the music flow.
Released on vinyl for the first time, DREAM THEATER's 1988 album, Train Of Thought (**** Music On Vinyl) is a lean yet consistently musical entry into the prog-metal cannon. An open, large scale, even epic mastering accomplishment from the MOV stable, its admirable clarity provides a wide range of detail, allowing bombastic drum strikes to sit alongside delicately plucked strings without any fear of one masking the other.
Finally, Voices (***** Mobile Fidelity), revealed the clean, melodic and stylish presentation that would turn HALL & OATES into a chart topping phenomena during the 80s. A smooth master, full of nuanced detail and a complex textural vocal delivery from both artists. Drums are precise and sharp, bass is rhythmically commanding while guitar is full of verve and energy.