The Article
VINYL REVIEW: EIGHT DISCS IN THE FRAME
25th May 2021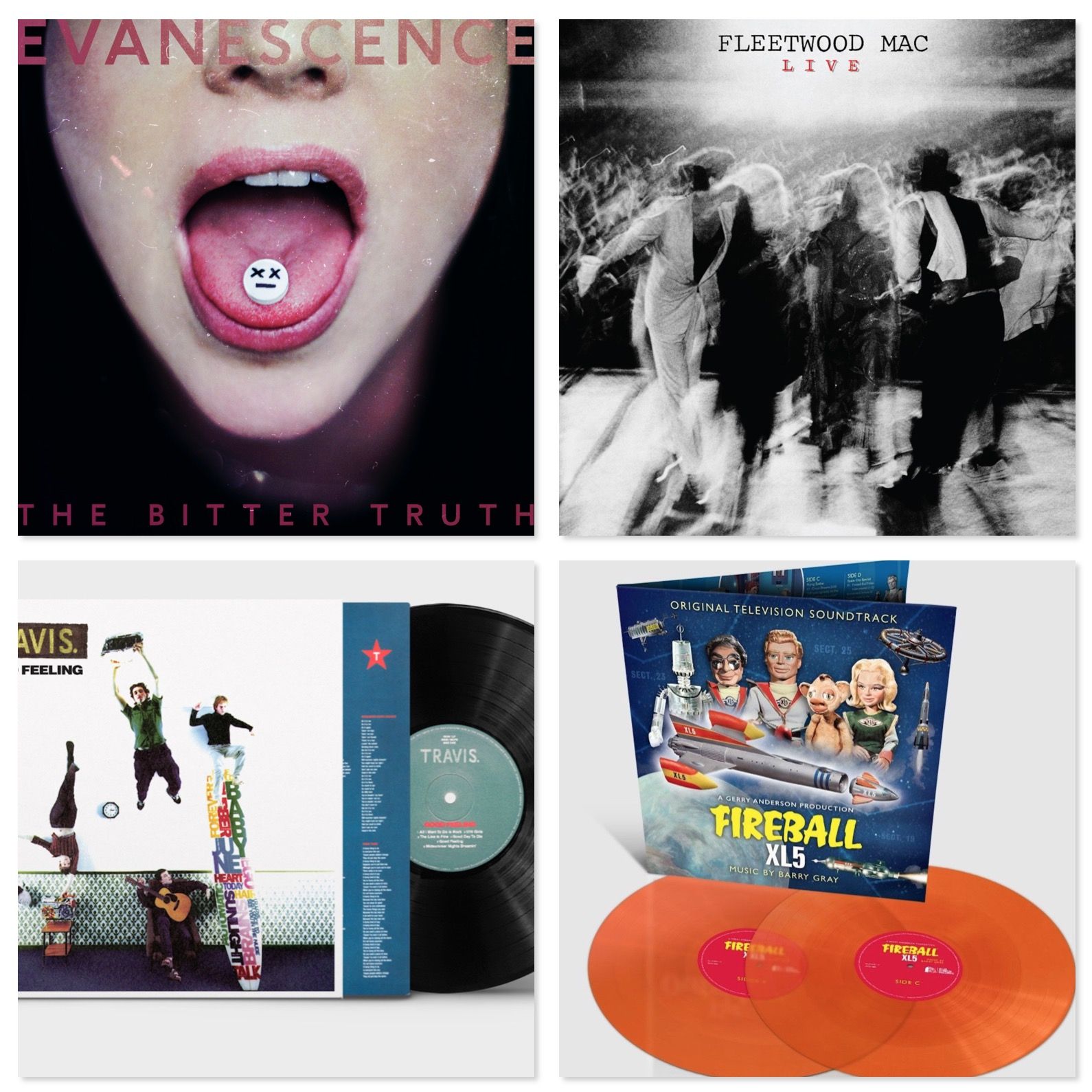 A total of eight discs for this Vinyl Review section…well packages, some of these things are actually multi-disc box sets. A full review including mastering comments
ROXETTE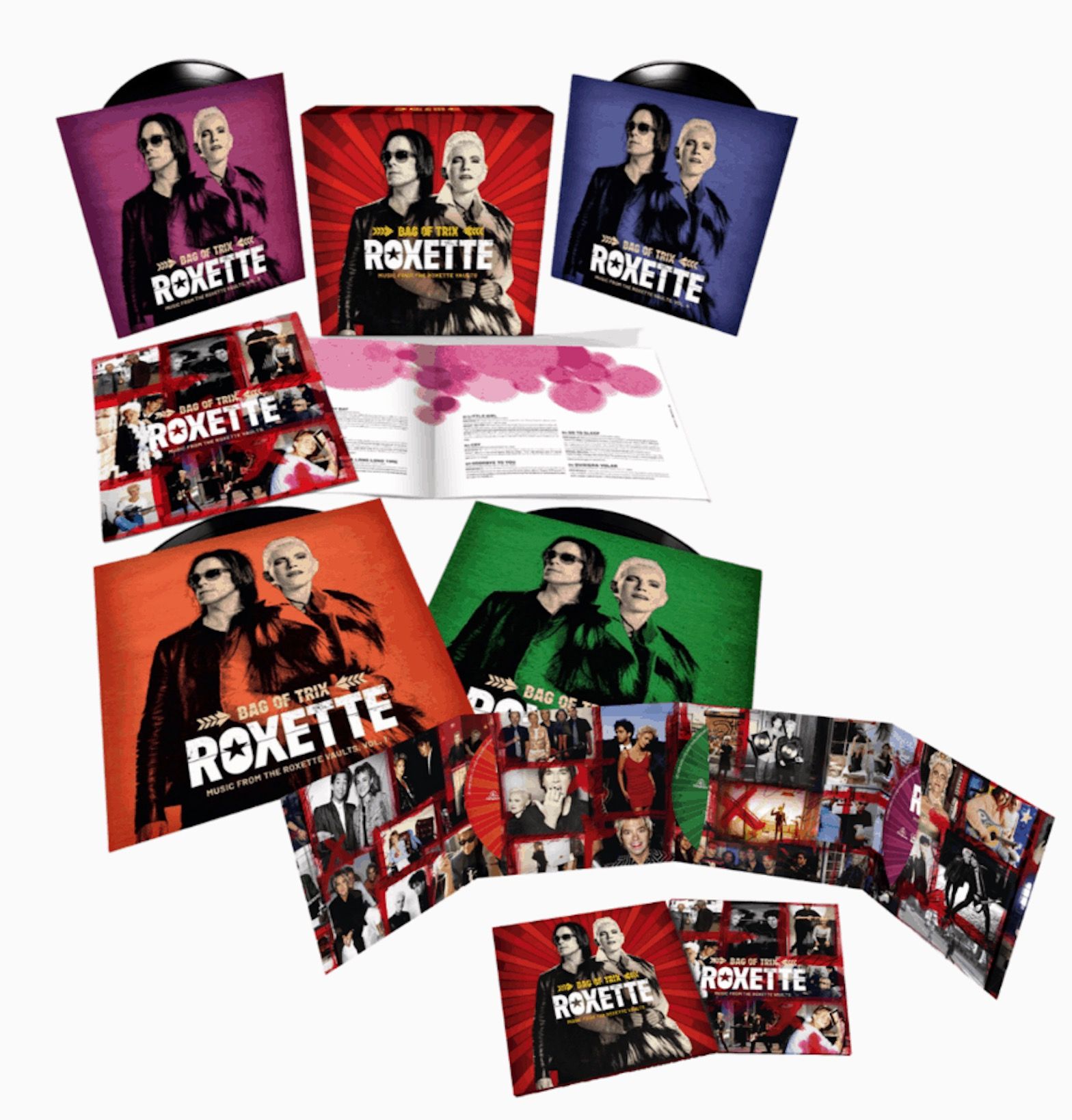 Title: Bag of Trix: Music From the Roxette Vaults
Label: Parlophone
I only found out recently that pop/rock duo Roxette were just second to Abba in Sweden, in sales terms, pushing out 75 million records. I never thought the duo held such significance. 
Nevertheless, I was certainly aware of them as a musical force and their impact on the charts with the likes of The Look, Listen to Your Heart, Joyride and It Must Have Been Love was plain to see. 
And when lead singer, Gun-Marie Fredriksson sadly died from cancer at the end of 2019, it was King Carl XVI Gustaf of Sweden who made a statement noting the loss. Let's not forget, this band mattered. Both to Sweden but also millions of fans. 
For this Vinyl Review column, those fans will be happy about the contents of this 4LP collection, that arrives in a pizza-style box.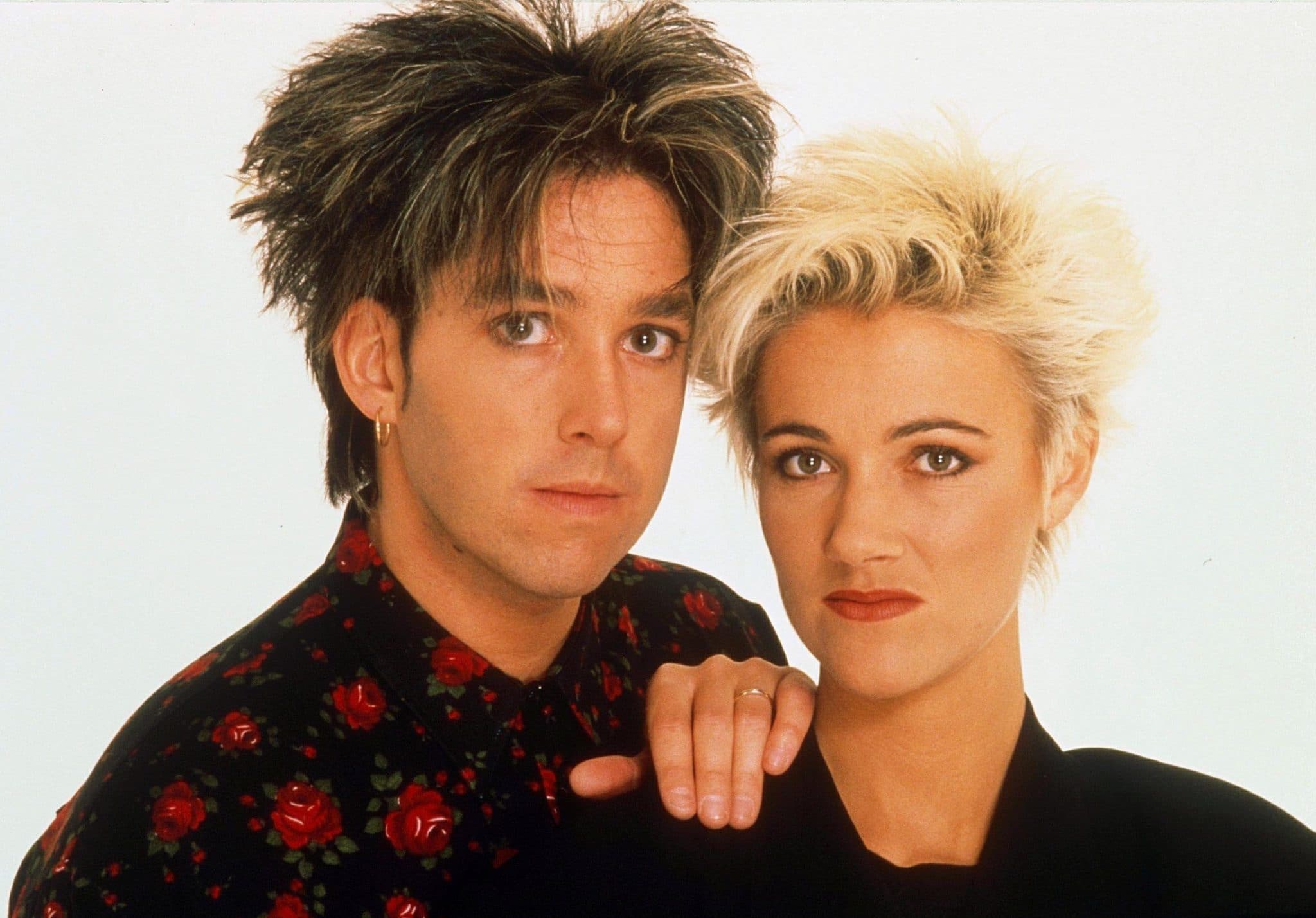 What you get here is a host of rarities including demos, alternative mixes, Spanish-language versions and bonus tracks from 1986-2016.
So that means a host of Abbey Road sessions from 1995 including Listen to Your Heart and The Look, Studio Vinden demos including Every Day and Always the Last to Know and the Swedish single version of Dangerous.
Ideal for fans, the mastering on this set is big, bold and rather epic in its presentation. Hence, there is a sense that the levels are not strictly neutral but neither are they pushed too high either. That is, there's a sonic enhancement here, a slight boosting across the frequency range to give each area a strength boost. Bass is thus heavy, massy and full of heft. The mids are full and packed with detail but lack a sense of fragility. Treble doesn't really have time or air to frolic here. In effect, the power pop direction of this music takes precedence.  
BUY HERE:
USA – https://amzn.to/3vllQ4y 
EUROPE: https://amzn.to/3unBtHg 
PARADISE LOST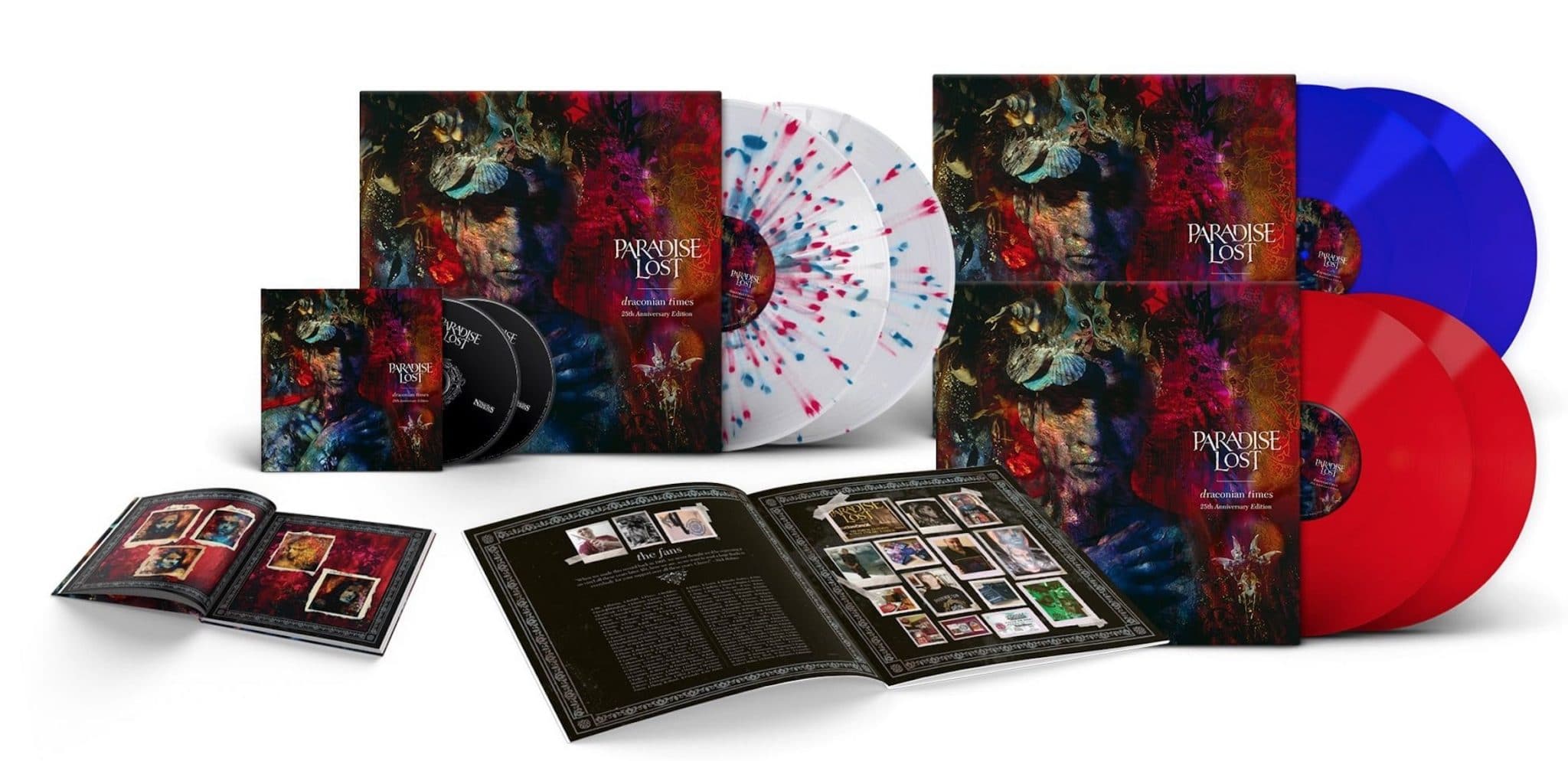 Title: Draconian Times: 25th Anniversary Edition
Label: Music For Nations
I've heard music fans refer to this band as US-based but no, they stem from that exotic Yorkshire locale, Halifax. Originally the band consisted of vocalist Nick Holmes, lead guitarist Gregor Mackintosh, rhythm guitarist Aaron Aedy, bassist Steve Edmonson and drummer Matthew Archer. And they've been at it since 1988.
The band has shifted their presentational style which has shifted the tone and direction of their music. They moved from doom to death metal, goth and even trancy downtempo.
This album formed part of a trio (Shades of God (1992) and Icon (1993) being the other two) from the Music For Nations imprint that could be neatly packaged into one of those phases. Goth being the primary underlying vibe but goth of a higher tempo with plenty of noise. Nevertheless, goth with a heap of melodicism and rhythm that makes the music here eminently approachable.
Goth isn't the only anchor here, though. Forever Failure ramps up the metal-esque/doom while the following track Once Solemn increases the tempo.
There's a tidal effect on this album as the tempo and moods subtly changes with each track.
As for the mastering of the album? There is a certain claustrophobia around the midrange but I sense that this is an active decision, to give the guitars especially a closed in, suffocating presentation, adding weight and density to the sound. There is a distance between the drums and guitars and more delicate secondary percussion like cymbals taps. Cymbals can easily be heard but I would have liked to hear more from them. I would have liked to have heard a distance and an infusion of space to add a greater sense of drama but I'm being greedy. The band gets the sound it's looking for here, I'm sure. 
BUY HERE: 
USA – https://amzn.to/3oPiF2C 
EUROPE – https://amzn.to/2SpjumL 
FIREBALL XL5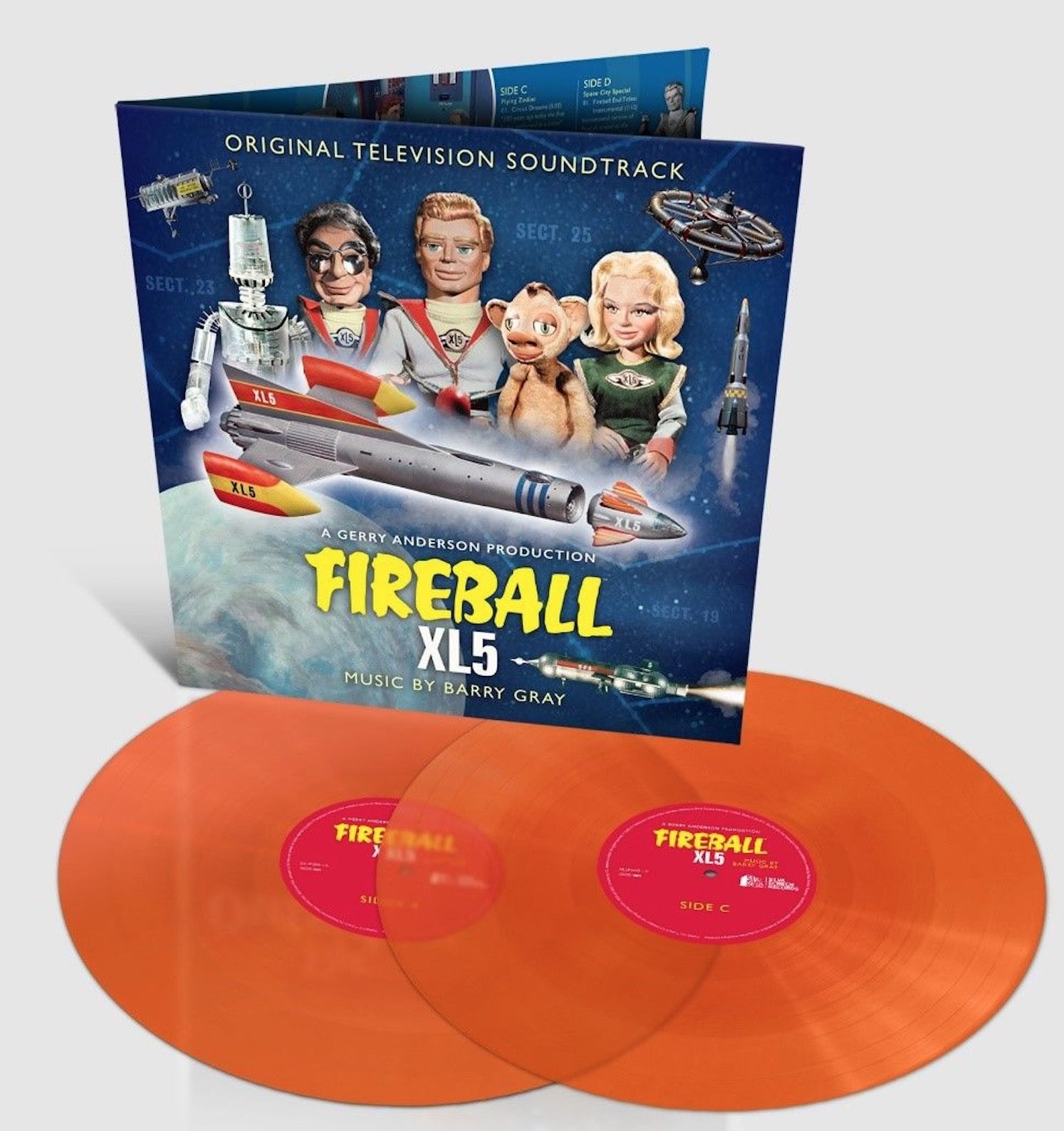 Title: Original Television Soundtrack 
Label: Silva Screen
Continuing the company's release schedule to focus on the works of Gerry and Sylvia Anderson, Silva Screen has released a double-album gatefold for the classic children's TV series, Fireball XL5. This is the fourth such release in the series and its a welcome entry into this new Vinyl Review section.
As a fan of all things Anderson, this release gladdens the heart, I have to say. 
Fireball XL5 was a TV series that launched towards the end of 1962 and would run until mid-1963 but was set in 2062.
The focus of the show was the titular spaceship and what a magnificent beast it was too. It was commanded by the wonderfully named Colonel Steve Zodiac, a member of the World Space Patrol, no less. He and his colleagues would trot around the screen full glorious Supermarionation, an advanced puppetry system of the time.
The gatefold, sealed by a paper band, offers numerous photo images which flow around a suite of liner notes including a track-by-track analysis, a list of musicians plus mini-essays on the music itself alongside thoughts on the TV show. I never knew, for example, that the TV music included output from something called an Ondes Martenot a French invention from the 20s, a sort of proto-synth but in fact a valve-powered, electric keyboard that produced alien-esque sounds.
That instrument features within the 24 tracks on this LP. There are 16 episodes covered including the Fireball XL5 main theme, all under the auspices of Barry Gray.
Also included is the pop song, Fireball, performed by Don Spencer and a minor hit in the UK, spending 12 weeks in the UK charts and peaking at No.32.
The mastering is open and dynamic and wholly lovely with resonance in the upright bass and real texture within the brass section.
BUY HERE:
USA – https://amzn.to/3bTYHOP 
EUROPE – https://amzn.to/3ukZte7 
CONWAY TWITTY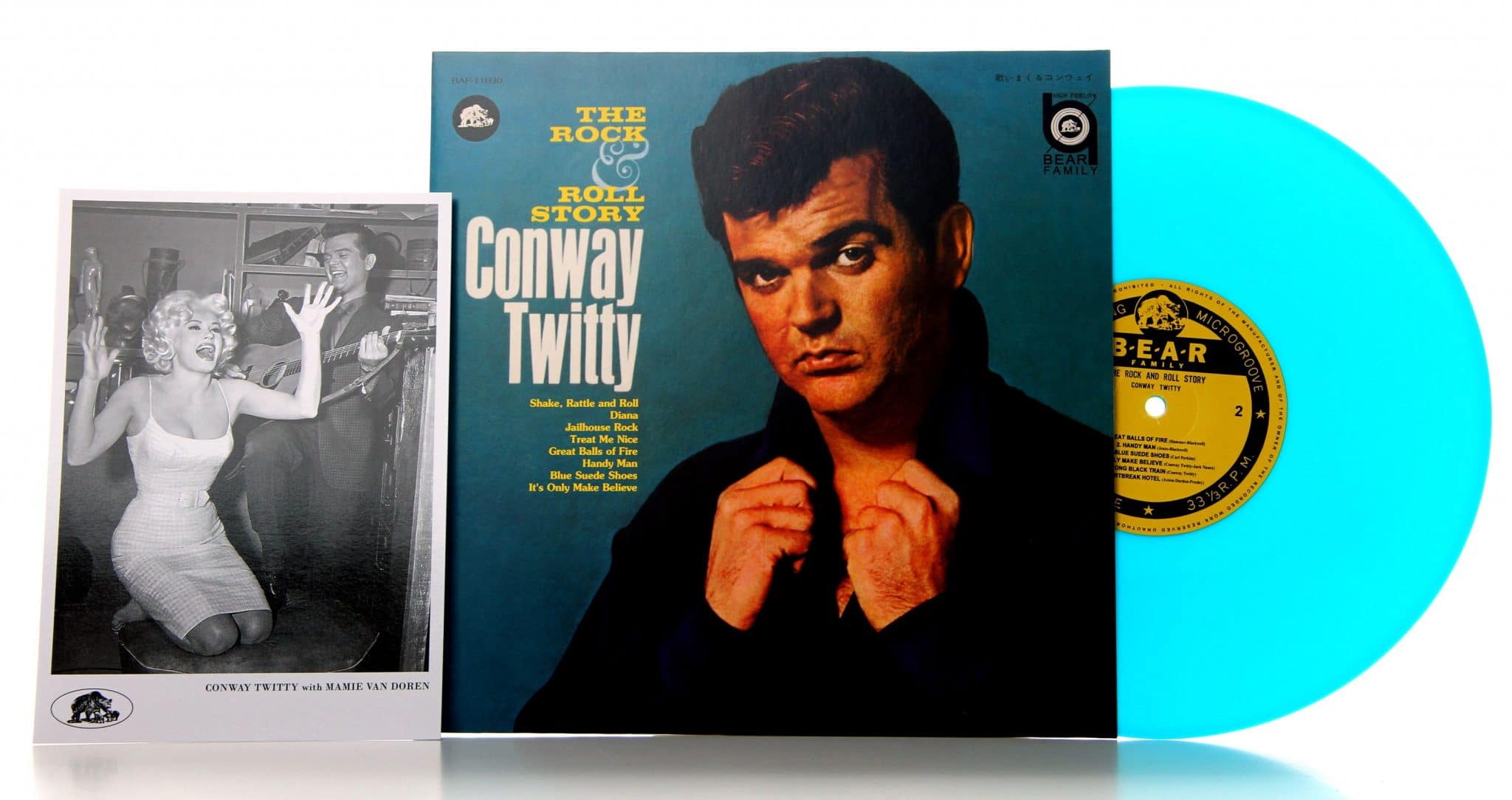 Title: The Rock & Roll Story
Label: Bear Family
Although many will know him as a country music star from his work in the 70s and 80s, Twitty began as a rock'n'roller back in the 50s. Twitty decided to enter the music business after hearing Elvis Presley do his thing. If he hadn't, he would probably have become a professional baseball player – he actually walked away from a contract with the Phillies.
His path to country stardom started in 1965 but this album was recorded in 1962 and featured a collection of tracks originally recorded from 1958 to 1960 on MGM. 
This new edition features four bonus tracks that were not on the original album: Platinum High School, I Vibrate (From My Head To My Feet), It's Only Make Believe and Long Black Train. The album itself is a collectable but the rarest pressing of the original LP was the 10" version that was only ever released in Japan. 
Hardcore collector, Marcel Meersmann, loaned his copy to Bear Family for reproduction. It's worth it too, with all of the rear-printed liner notes being in Japanese, although the track titles are in English.  
A 10" release, this 500-only copy pressing on light blue vinyl is only available from the Bear Family online shop.
Mastering on this release is good – it's not amazing and that surely reflects the source material – but it's decent. So, spinning Great Balls of Fire, there's a a slight warmth to the mids as the upper mids are rolled off a touch along the the treble. The frequencies are well behaved though. There's no edge or barking midrange issues here while the bass, although a little wooly, is restricted and harnessed so that it never becomes boomy. Bear Family give you a chance to hear the music instead of battling frequency indiscipline which is a 'good thing'. 
BUY HERE: https://www.bear-family.com/twitty-conway-the-rock-roll-story-lp-10inch-ltd..html 
EVANESCENCE
Title: The Bitter Truth
Label: Columbia
This album began before the pandemic kicked in but four songs into the project, everything changed. The title reflects the latter but also family losses experienced by the band itself. The sense of pushing through rather than standing still and allowing yourself to be defeated. Lead singer, Amy Lee, stated, "I want people to come away from this album feeling hope and empowerment and strength. Something that inspires me a lot in life is people who have overcome great obstacles."
Back for a fifth time, the new album from the band is the 12-tracker, double-album gatefold. Oft describe as goth ,I'd describe the band as alt.metal (with grungy power pop thrown into the mix) and that hard-hitting punch is much in evidence here. I wanted to include the background and quotes because that's how you need to listen to this album. It's a record with a hard-hitting, emotional point to prove and a statement to make, about themselves and others.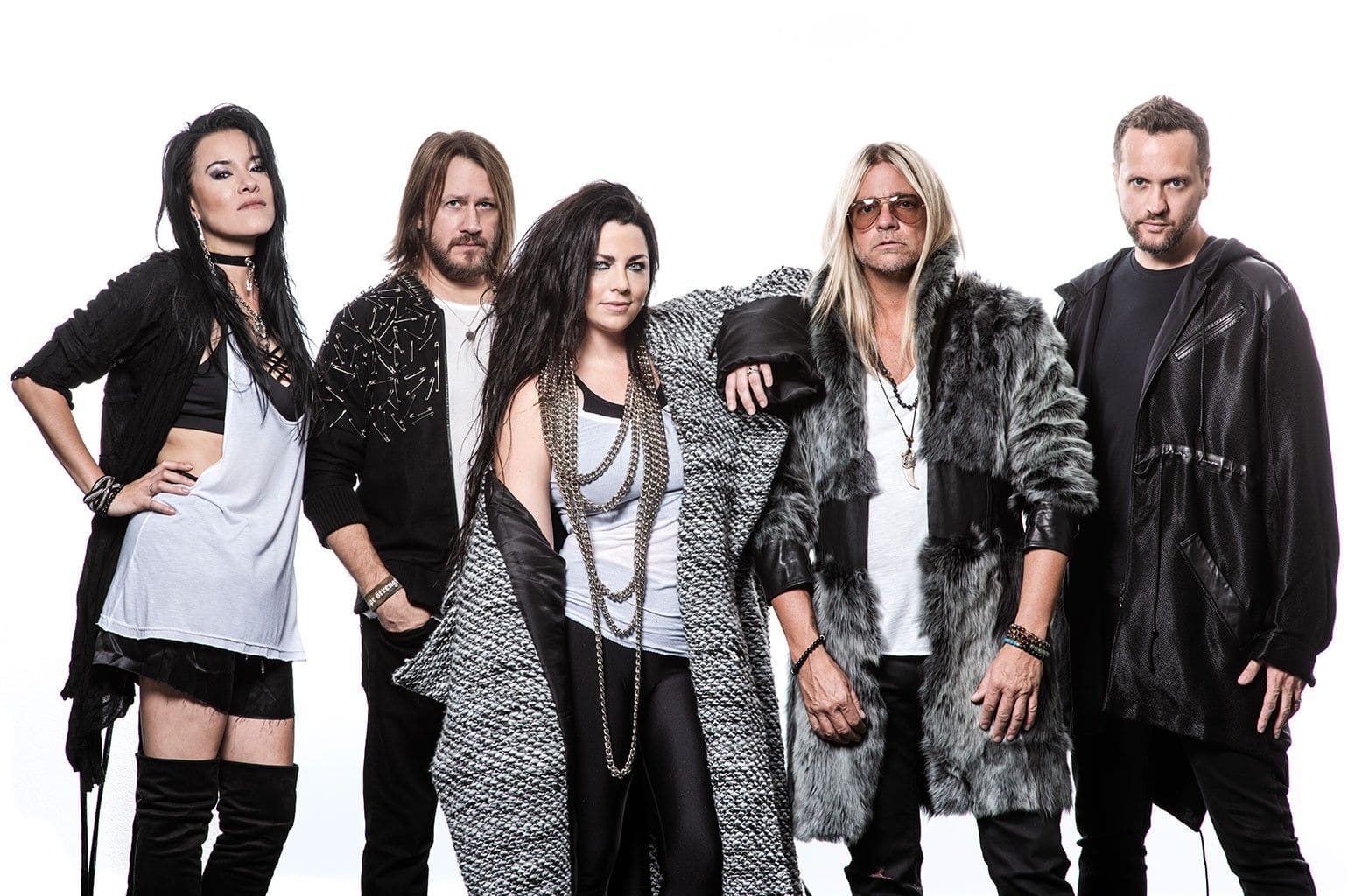 So the vocal performance has a fiery core around a strong rocking momentum. It's a rock album 'in spite of'. In spite of what's going on. In spite of heart-ache and loss. 
The tone can be a little dated in its presentation. That is, this album appears to be less about breaking creative boundaries than making an emotional statement to the fans. This is where the band find their sweet spot, this is where their hearts are in musical terms and they are obviously comfortable there. 
For the mastering? Mastering is interesting. Bass-heavy, low in noise but with rolled-off upper mids at the extremities of the dynamic range giving a warming effect to the overall presentation. The overall effect is slightly claustrophobic which, of course, might have been the intention.
BUY HERE:
USA – https://amzn.to/3hRIDkx 
EUROPE – https://amzn.to/3fhSHBy 
FLEETWOOD MAC
Title: Live
Label: Rhino
The Fleetwood Mac campaign continues with some gusto via this very presentable set offered on a 12" square slipcase. 
Released originally in December 1980, it was the band's first live album. Recorded mostly during the world tour for the album Tusk, between 1979 and 1980, the original release was a double album featuring songs likes Dreams, Go Your Own Way, Rhiannon and Don't Stop.
Before we go any further, there are exceptions here. Don't Let Me Down Again was recorded in 1975 during the tour for the album, Fleetwood Mac. Dreams and Don't Stop are from the band's sound check in Paris. Fireflies, One More Night and a cover of the Beach Boys' Farmer's Daughter were taped in California. This was a during a cosy show for the band's crew, family and friends.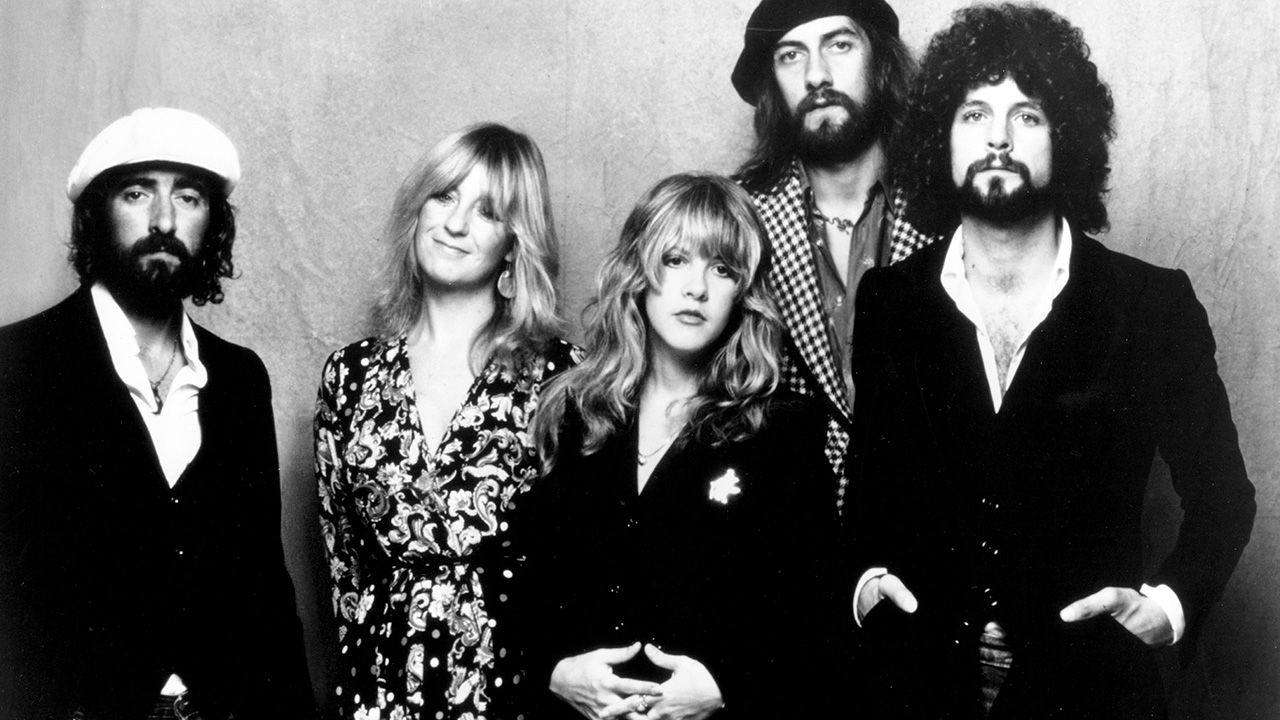 This newly released reissue packs in the double album on vinyl but also three CDs. The original album also appears on CD but you also get over an hour of unreleased live music recorded between 1977 and 1982 on the third CD disc.
More than that, vinyl fans will be happy to see a bonus 7" single featuring previously unreleased demos for Fireflies and One More Night.
And let's not forget the included booklet that includes rare photos, a full itinerary for the Tusk Tour plus a history of the live album by writer David Wild.
As for the mastering? Live albums are notorious for their poor sound reproduction. They are not geared for sound quality in any form. They serve as a postcard of an event, warts and all. Nevertheless, some live works sound better than others and, while not perfect, this is one of the better forays. The audience doesn't swamp the music, the soundstage is open and spacious (sometimes too spacious but let's not quibble), bass has kick and the mids are relatively broad and detailed. Thumbs up. 
BUY HERE:
USA – https://amzn.to/2Sr1Yyi 
EUROPE – https://amzn.to/3uqRUCY 
TRAVIS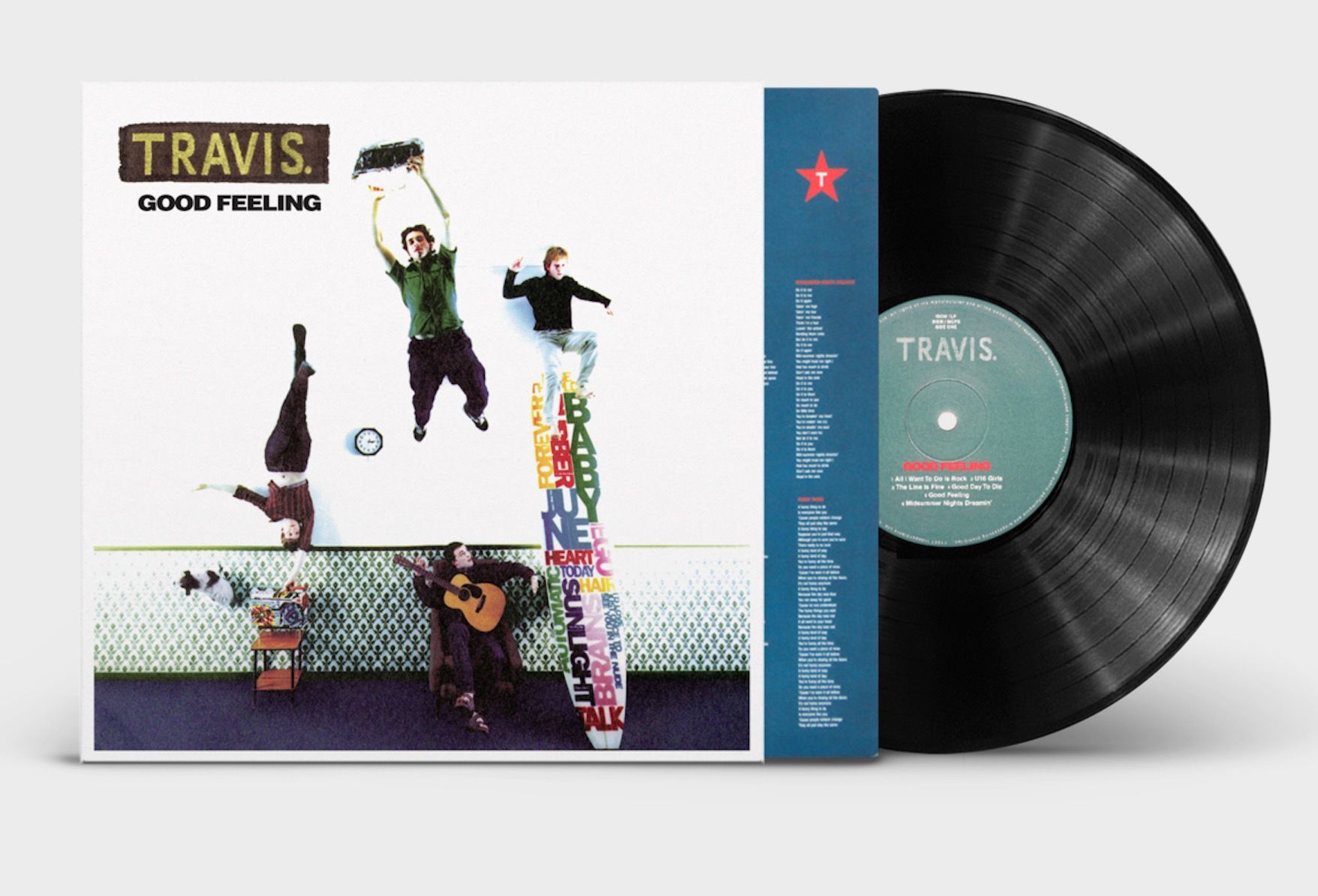 Title: Good Feeling
Label: Craft
Nice boys. The smiling face of snarling Britpop. That was Travis. To me, they sounded like a heavily diluted Radiohead. Coldplay-lite, even. A heartfelt outfit connected to the same substrata of Britpop that also connected bands like Ocean Colour Scene, Embrace and Cast. 
This was the band's debut, released in 1997. 
The group were created in Scotland, Glasgow actually, in 1990 but art school got in the way. So the guys had been 'at it', at least off and on, for a while before this debut hit the streets. And those boys? They were Francis Healy on vocals with guitar supplied by Andy Dunlop, drummer Neil Primrose and bassist Dougie Payne. 
The first notion of career dedication appeared via a 1996 EP, All I Wanna Do is Rock. Later, this album was given serious attention as can be shown by the application of name producer, Steve Lillywhite. From it appeared singles such as Happy and Tied to the '90s.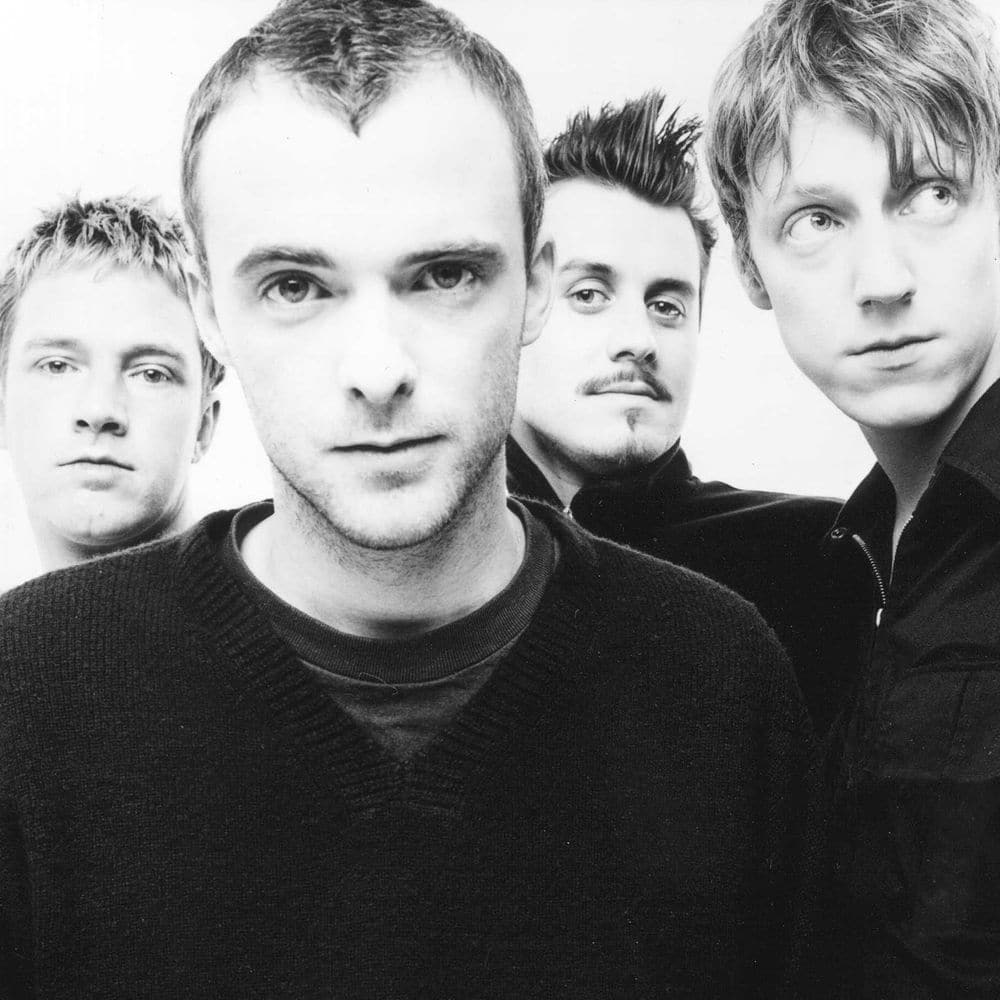 The album showed their Britpop connections with backwards glances at classic bands like The Beatles and The Kinks but it never wholly dwelt there. You never felt that they were mired like other Britpop chart bands of the time. Maybe this is what opened their general appeal and gave them a sense of individuality. 
More than that, while there was grit when required, there was also plenty of hooks to keep the attention. 
As for the mastering? I like it. There's a satisfying tonal balance from this master. The dynamic range is broad, the upper mids offer all the detail you need from this high-energy presentation while instrumental separation is admirable. It was easy to hear the strumming of an acoustic guitar amongst the percussive racket and vocal screams on All I Wanna Do is Rock, for example. 
BUY HERE:
USA – https://amzn.to/2SuyAXR 
EUROPE – https://amzn.to/3fjNMjL 
3 DOORS DOWN
Title: The Better Life
Label: Republic
This album appeared in the Noughties so you couldn't really call the album grunge could you? Yet, there's flavours of the genre on this release that was originally released in 2000. Even so, there's probably more hard rock or alt.rock or whatever you fancy calling it that gave the band a freshness, making this album a roaring success at that time. 
The group came from Escatawpa, Mississippi and grunge was all over them in their early days as a regional band. They started out as a trio with Brad Arnold on vocals and drums alongside the guitar-toting Matt Roberts and bassist Todd Harrell. Then a studio drummer attached himself to the band so Arnold could concentrate more on singing. Chris Henderson also joined on guitar. 
The reason they were brought into the Republic fold was exposure. Specifically a period playing in New York, at the rather famous CBGBs club. That wholly mess of a dive that vomited US punk and its depraved spawn.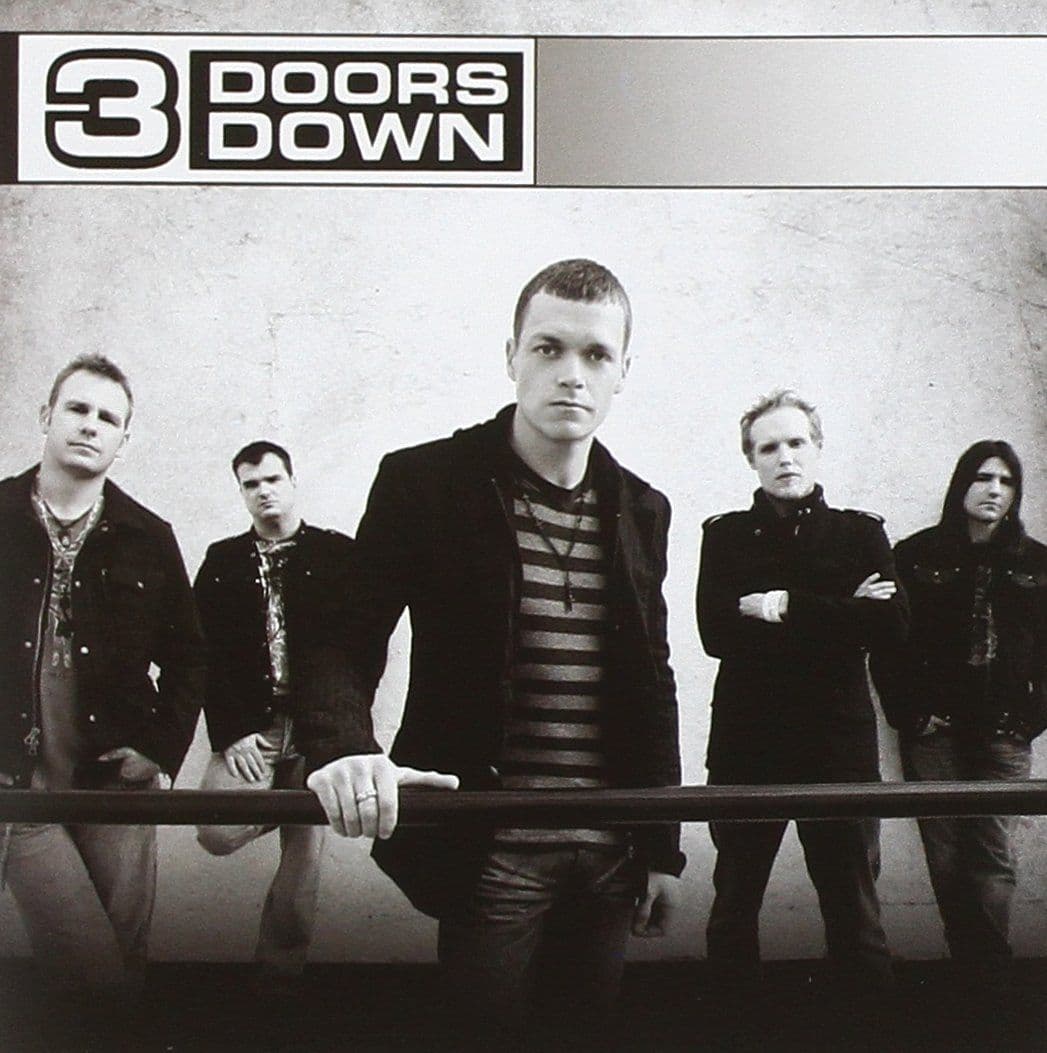 Now I said that this album as a roaring success? I meant that. There were a host of singles and, in that first year of release, the album hit four times platinum. Not bad, eh? 
Not a perfect record, the song-writing is good but inconsistent yet it announced the band to the public, exhibited heaps of potential and added enough metal vibes to attract the rock crowd of the moment. 
For this Vinyl Review section, edition arrives in a pizza-style box arrives with a third Escatawpa Sessions green vinyl disc recorded in Mississippi during 1996, features seven demo versions from The Better Life, three previously unreleased tracks, a lithograph and booklet. Mastering is refreshingly balanced for an alt.rock outing. Delicate  highs, organically weighty bass. Lots of fine detail in the middle. Sorted.
BUY HERE:
USA – https://amzn.to/3yNvdw6 
EUROPE – https://amzn.to/2SsnEdz