The Article
VINYL REVIEWS, AUGUST 31 2022
31st August 2022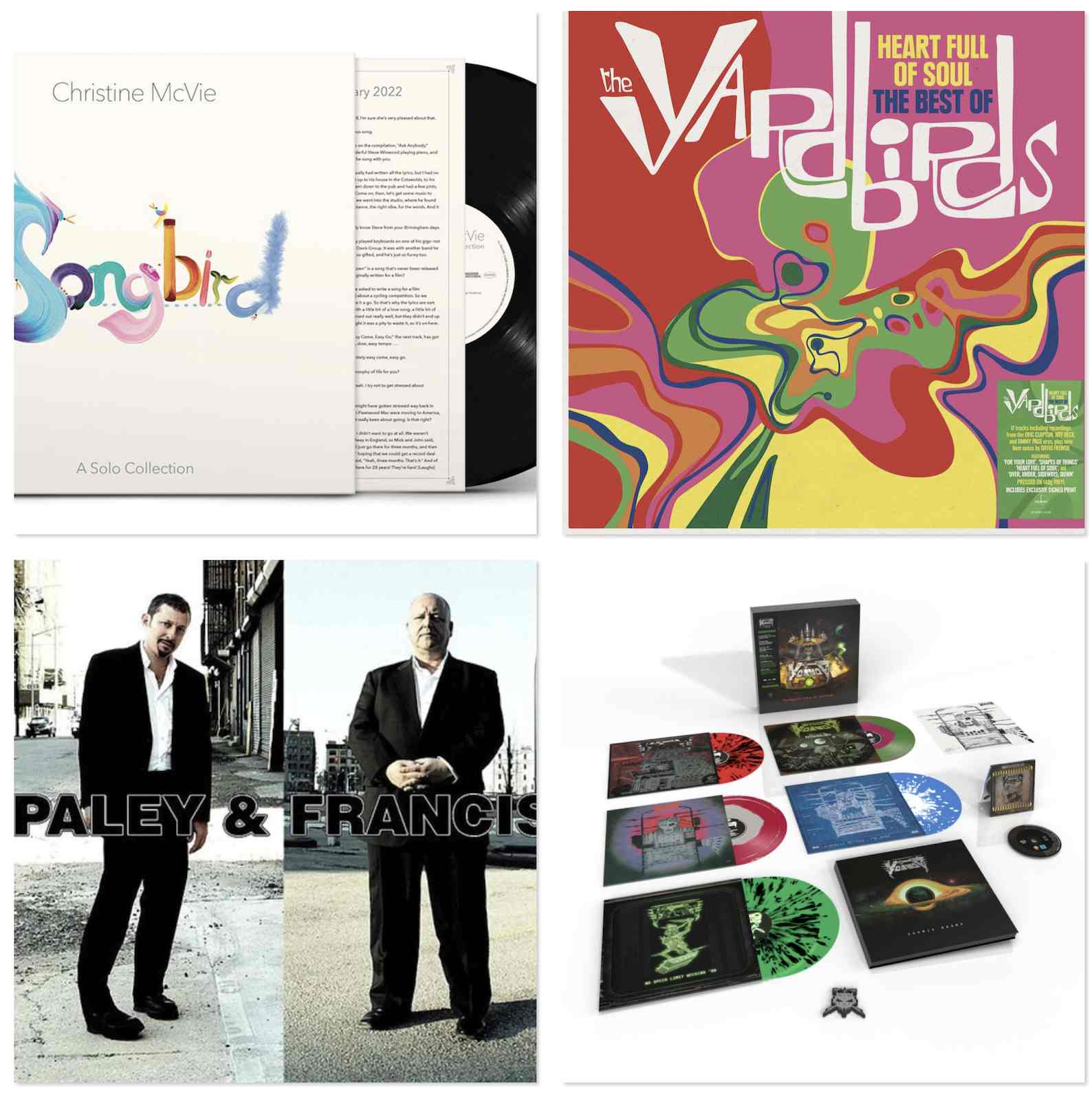 Four new vinyl reviews for you, covering a host of genres, a box set and a label series
FRANK BLACK
Titles: Honeycomb/Paley & Francis/Nonstoperotik
Label: Demon
Demon has reissued three late-period LPs that combine the older Black Francis monicker with the more familiar solo Frank Black title.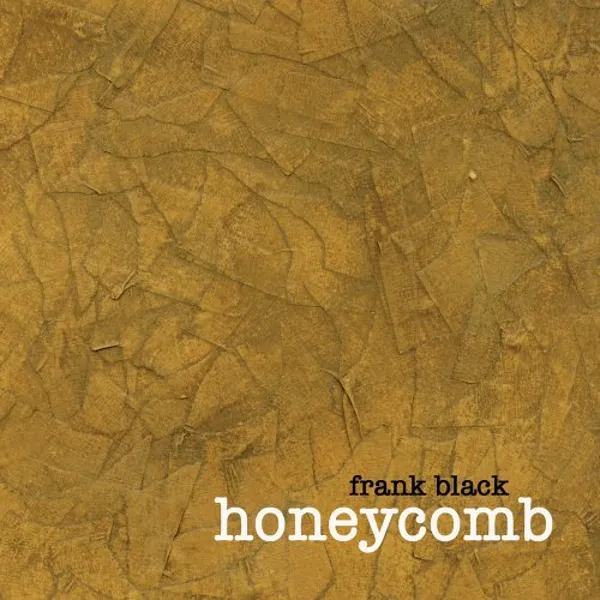 Honeycomb initially appeared on the Back Porch label in 2005 featuring the likes of Spooner Oldham and Steve Cropper and all of this while a Pixies reunion tour was underway.
The old hands give this album a sense of gravitas which allows Black to offer a sophisticated level of song here. Its very singer-songwriter in its presentation which is not really a Black 'thing'. So it's nice to hear how Black approaches the milieu. In fact he infuses it with country, folk and blues but there is lightness and whimsy here too.
BUY HERE:
EUROPE – https://amzn.to/3R3HqW7
USA – https://amzn.to/3RGdkrN
Next is Nonstoperotik (2010) which, as you might guess, is full of sexual tension and charged passion. Often suppressed into a deceptively restrained delivery. Lake of Sin is a good example of that. It's a fascinating LP that's draped in classic melodies but featuring Trojan horse lyrics. 
BUY HERE:
EUROPE – https://amzn.to/3TnPmD4
Also from Demon is Paley & Francis (2011) featuring Reid Paley (ex-The Five, a post punk band plus his own solo singer-songwriter work) which sounds what it is, two singer-songwriters getting together for a quick mash up but with a slight twist of the twisted. There's a certain low key, slightly stripped feel to this one. Ugly Life is a highlight for me. 
BUY HERE:
USA – https://amzn.to/3TtE68g
Mastering? I think Frank Black likes compressed sound. I remember he was adamant that the Mobile Fidelity reissue label leave the clinical edge on their Pixies reissues, for example.
Saying that, there's nothing actually clinical here but there is a definite compressive feeling in the upper mids and treble. Nothing too much. Nothing aggressive but you can almost feel it on the ears. It hangs in the air. 
All three LPs are worthy of investigation. 
THE YARDBIRDS
Title: Heart Full of Soul, The Best Of…
Label: Demon
This collection has been created with the assistance of band although just who that might include hasn't been revealed. 
I'm happy to see these tracks filtered through to vinyl. Firstly, because vinyl was the band's home in format terms. It represents their history and their muse. Secondly, The Yardbirds were the most significant blues and R&B rocking outfits from the 60s, in terms of what they did and how they did it. 
They had a searching adventure in their music that attracted a host of talent including the famed lead guitarists of the time and onwards: Jeff Beck, Eric Clapton and Jimmy Page. These men added to the band's high-energy delivery that gave their work fizz and power.
They also featured some excellent songs, sometimes with the help of more talent, outside of the band. For example, the revered single, For You Love was penned by future 10cc man, Graham Gouldman. Another single, Heart Full of Soul was also penned by Gouldman. Both of those tracks are here, on this compilation. 
In mastering terms? This is a period suite of recordings that were trying to reach fans through the technologies of the time: Dansette record players and transistor radios with speakers the size of milk bottle tops (remember them?) so you'll need to adjust your expectations. Studios of the time adjusted their masters to squeeze through this substandard technology. 
Generally? Bass is recessed, mids are thin and weedy while treble is peaking. Sounds great on a jukebox but adjust your critical ear on your modern HiFi. Quality does vary because this is, please remember, a compilation. If you can enter into the word of the time then bathe in the vintage sound and have a whale of a time.
BUY HERE:
EUROPE – https://amzn.to/3KBIuOk
USA – https://amzn.to/3pWL4oH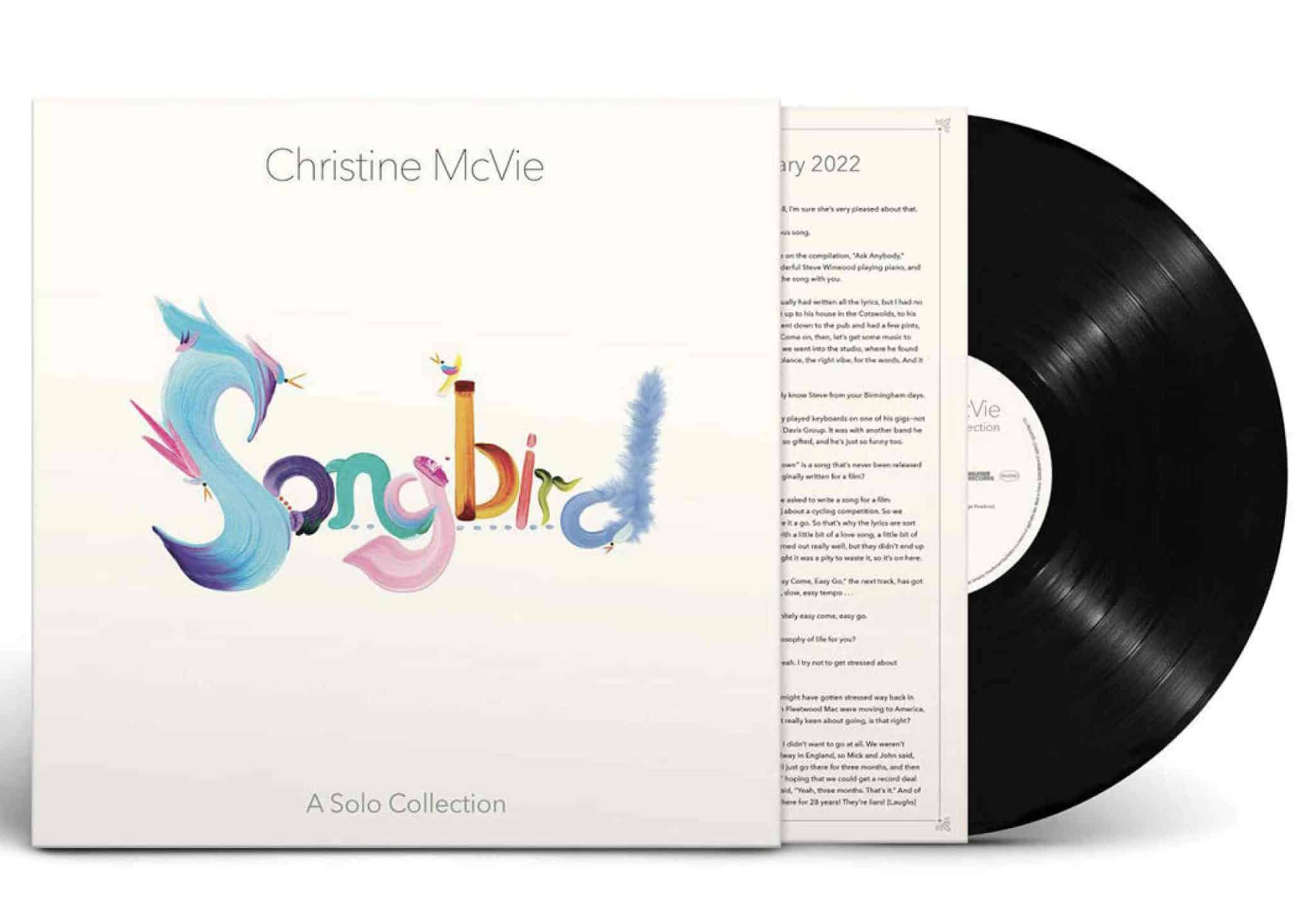 CHRISTINE MCVIE
Title: Songbird: A Solo Collection
Label: Warner
My guess is that most McVie fans will have first heard her work on the Fleetwood Mac LP Rumours, in which she sang the title track of this collection although, possibly surprisingly, you won't be seeing that LP's Oh Daddy, You Make Loving Fun or Don't Stop on this release, produced and remixed by the legendary Glyn Johns – he of Beatles fame. 
Even that famed title track has been remixed using the original vocal track alongside an orchestral backing. 
Most of the songs here derive from two solo works, 1984's Christine McVie and 2004's In The Meantime plus two previously unreleased studio recordings. Slowdown, written for the 1985 film American Flyers and All You Gotta Do, a duet with George Hawkins. 
I realise that Sony holds the rights to her debut LP, Christine Perfect (1970) and maybe she felt that her Fleetwood Mac work has enough light shining upon  it but the tracklisting here does nevertheless have a restricted feel. It actually feels like it falls between two stools. Is it a highlights package of two albums? Is it a rarities package? Is it a remix package? It seems to be neither one thing or another. 
Even so, I'm still happy that it's here. In mastering terms? Mastering is pretty good. There's a sight compressive feel to the upper mids and I wish that side had been removed but it's not an egregious addition. 
As for the new Songbird remix? It's syrupy, clumsy, clunky and slow. The orchestra is a ball and chain around the vocal which slows to a crawl. The orchestra actually feels disconnected. As if it's playing on its own, possibly in a spar, without any relation to the vocal. No. No. No. For the love of heaven, no!
BUY HERE:
USA – https://amzn.to/3pX1EVo
EUROPE – https://amzn.to/3q1ndV3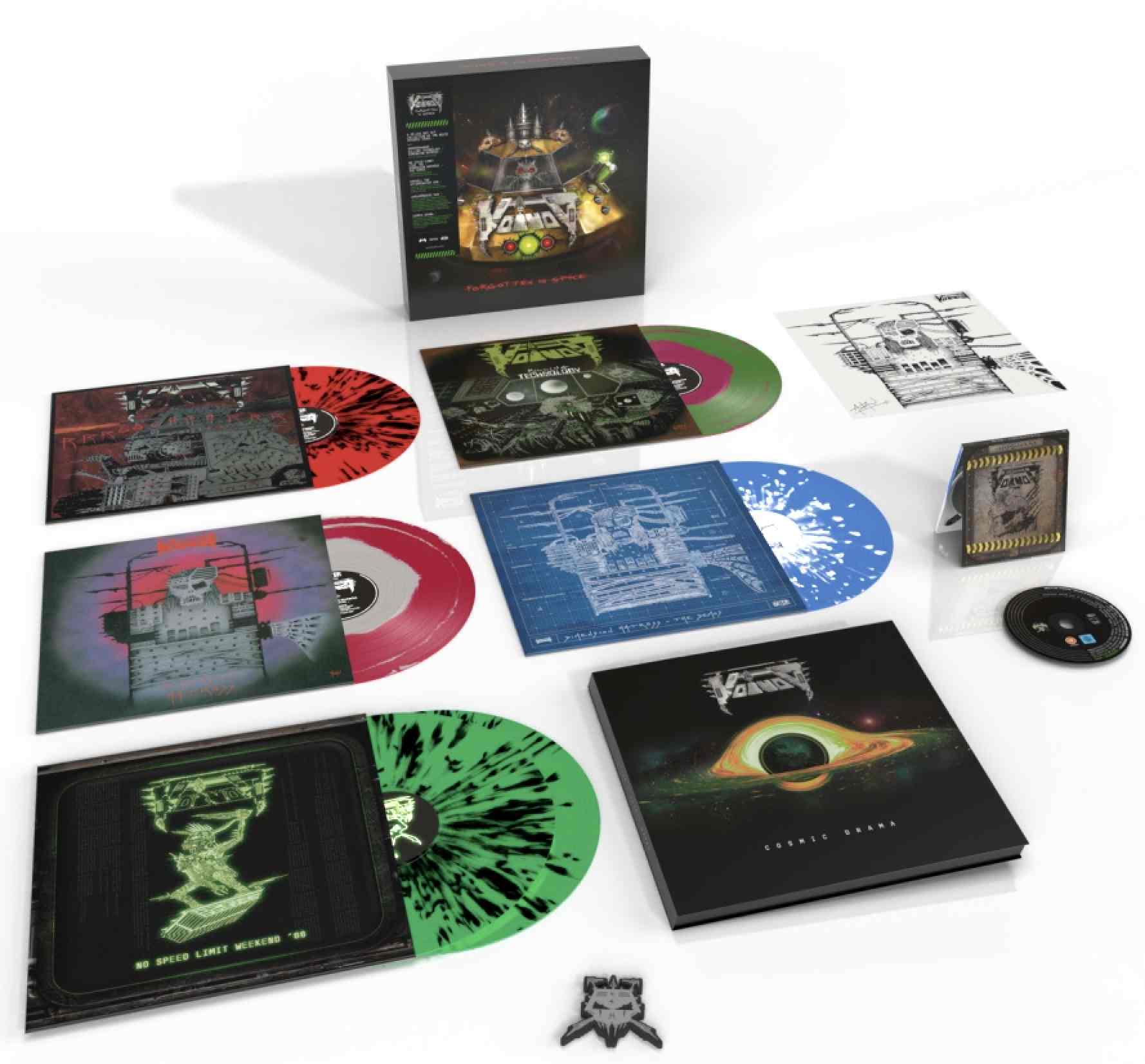 VOIVOD
Title: Forgotten in Space
Label: BMG
All the way from Quebec in Canada and with a shifting line up to keep everyone on their toes, the same could be said for their musical content which featured a host of choice influences: Britain's New Wave of British Heavy Metal, prog of a 70s variety plus hard-edged punk. Quite a mix, eh?
This ultimate fusion of styles ranges from thrash metal to prog to death metal to hard rock adding jazz elements plus weirdness. Oh and they've been around forever filling their riffs with political commentary, science fiction trips, dystopian flavours and comments on the world around us.
Formed in 1982, the band launched their debut in 1984 with War & Pain and have been churning them out on a regular basis since that time.
This new box set is quite the beast. It focuses on the band's time with the Noise record label and includes the umlaut-swamped albums on splatter-coloured discs featuring Rrrröööaaarrr (1986; thrash energy in a groove), Killing Technology (1987, songwriting prowess makes an appearance), Dimension Hatröss (1988; arguably the best of the three albums here offering more mature songwriting and experimental arrangements) plus a host of rarities including Dimension Hatröss – The Demos, No Speed Limit Weekend '86 and the Chaosmongers DVD, featuring a mini documentary plus a previously unseen concert from 1987 and an audio recording of the WWIII show from 1985. 
There's a 12" x 12", 40 page book of photography, new interviews with founding member Michel 'Away' Langevin, a 'Körgull' figurine USB drive containing MP3 audio of all the albums including bonus tracks.
Nicely mastered, this is a seriously impressive box set, fans will love it but anyone interested in thrash and heavy rock with imagination and soul should also grab a fully loaded credit card.
BUY HERE:
EUROPE – https://amzn.to/3KxyFRE
USA – https://amzn.to/3ebj4v5