The Article
VINYL REVIEW ROUND-UP #12
7th August 2020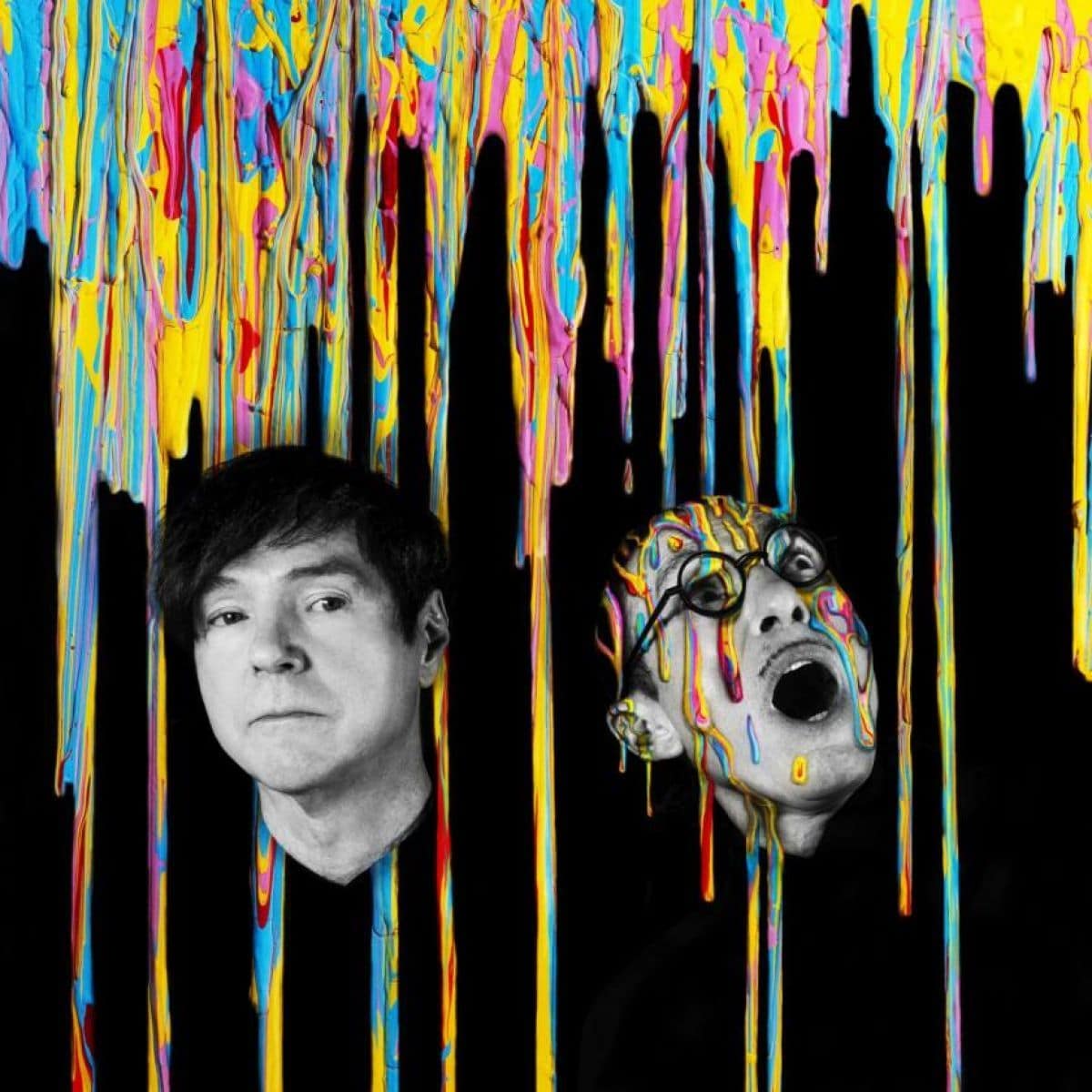 This week, in issue 12, I thought I'd do a vinyl special for you. Ten albums for you to check out
SPARKS
Title: A Steady Drip, Drip, Drip
Label: BMG
I thought I worked hard but I feel positively slothful compared to the Mael brothers who, now in their 70s and, in albums terms, their mid 20s, should really be drawing a pension, nibbling on a chocolate digestive and shouting at daytime TV instead of making me feel inadequate.
But no. Instead they taunt me with lots of charm and wit blended with bite and venom. For the latter just look at the aggressive frustration of the song, Please Don't F**k Up My World (my asterisks) which, well, do I really have to explain that one? As for iPhone? This one drew a smile because it kindly requests that you put down your electrical device and engage in a smattering of one-to-one communication. Via the face. Not the digits. Again, frustration but of a different sort. Then there's frustration but once removed and the dedication, nay manic obsession of one particulate suburban house owner who is rather too obsessive about his lawn in the song, Lawnmower. 
Now, I'm not suggesting that the Mael Bros are embittered or resentful but I am saying that the chaps have possibly plugged into one of the principle current social states of mind. That's the current zeitgeist folks. Frustration. I see it on all social media, I see it in posts to my website. I see it on the news. I see it in the faces of people I talk to. 
And the title of the album screams the word. In so many words.
As for the mastering of this black pressing? Excellent. The noise floor is low, there's an attractive 3D depth around the stereo image plus layers of complexity that breeds a host of detail.
PETER GABRIEL
Title: Rated PG
Label: Realworld
Well, this is a bit of a bonus. Why? Because this LP was originally release on Record Store Day in 2019. 
Pressed on black vinyl, there's a total of 10 songs on this one and all derive from Gabriel's film work. They include tracks like Walk Through Fire (from 1984's Against All Odds), This Is Party Man via 1995's Virtuosity, and even Babe: Pig In The City.
This is a sort of collection of varying bits and pieces and as you might expect because these are projects directed at different filmic types, spread over multiple styles and rhythmic variations. Of course, it's not authoritative. Gabriel has a number of other filmic work pieces that are currently for sale and presented on a grander scale. Witness the likes of Birdy and The Passion of Christ, for example.
The mastering has been nicely implemented. Balanced and neutral, there's nothing aggressive here in tonal terms. The soundstage is busy yet spacious.
Nevertheless, this is a fine collection and one that any PG fan should grab with gusto – especially if you missed out on the RSD original.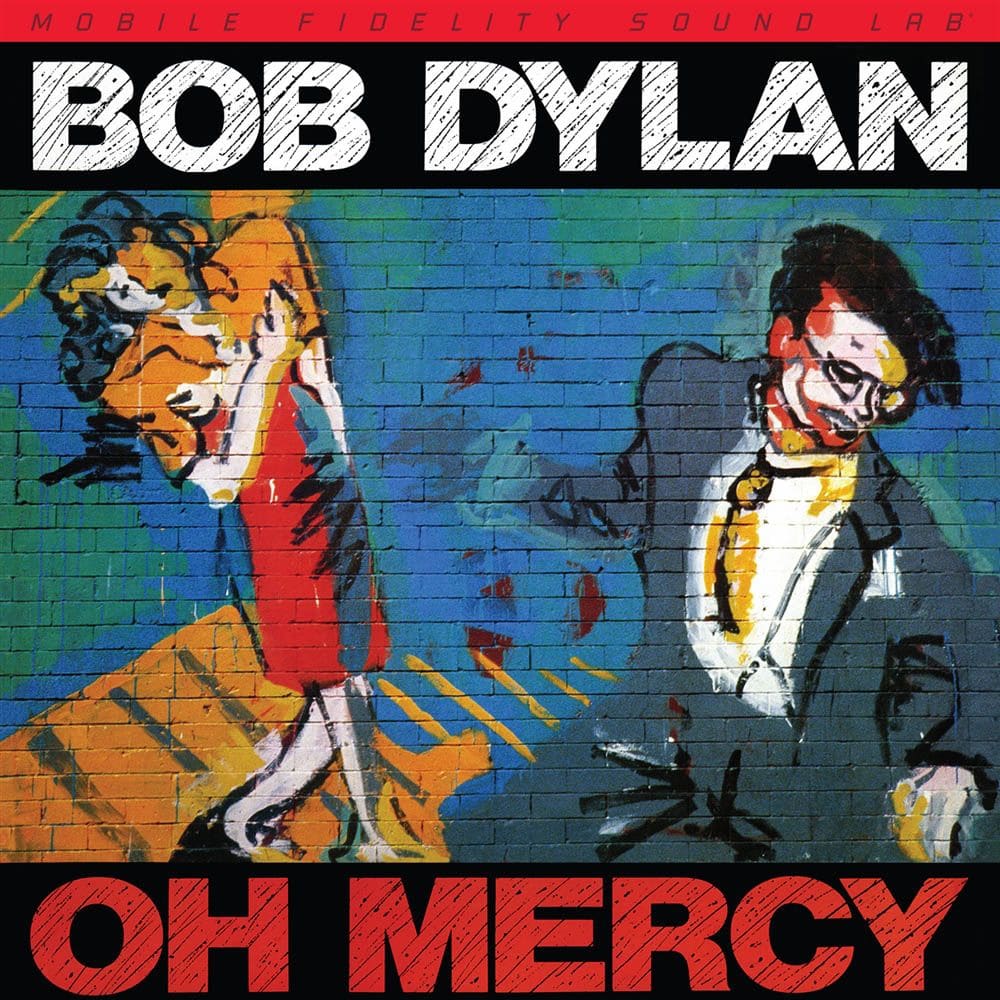 BOB DYLAN
Title: Oh Mercy 
Label: Mobile Fidelity
This 1989 LP release was backed by Daniel Lanois, well in production terms at least. Lanois gave this LP a naturalistic air that provided Dylan with a much needed realism that much of his then recent work lacked. Lanois also added a sense of harmony to the LP as a whole. Oh Mercy seemed to make sense. Again, some of Dylan's LP releases to this point sounded a tad wayward or even lost. 
So the songs made sense, they hit a social point and went straight to the point and also linked Dylan to his past. On the whole, this album saw Dylan back on form. He sounded as he did back in the 60s, pushing back boundaries. Which is what he's always did best, in musical terms. It's release wasn't city shaking or society bending but it did prove that Dylan retained the power. Power to make a difference. 
Spread over two discs of black vinyl that run at 45rpm to enhance sound quality, the mastering here is top notch, which is nothing too surprising for a Mobile Fidelity production. The soundstage is wide and packed with more information. There's a sight claustrophobic feel to the mids here but I suspect that's down to the original studio mastering as it provides a slightly raw, immediate feel to the music.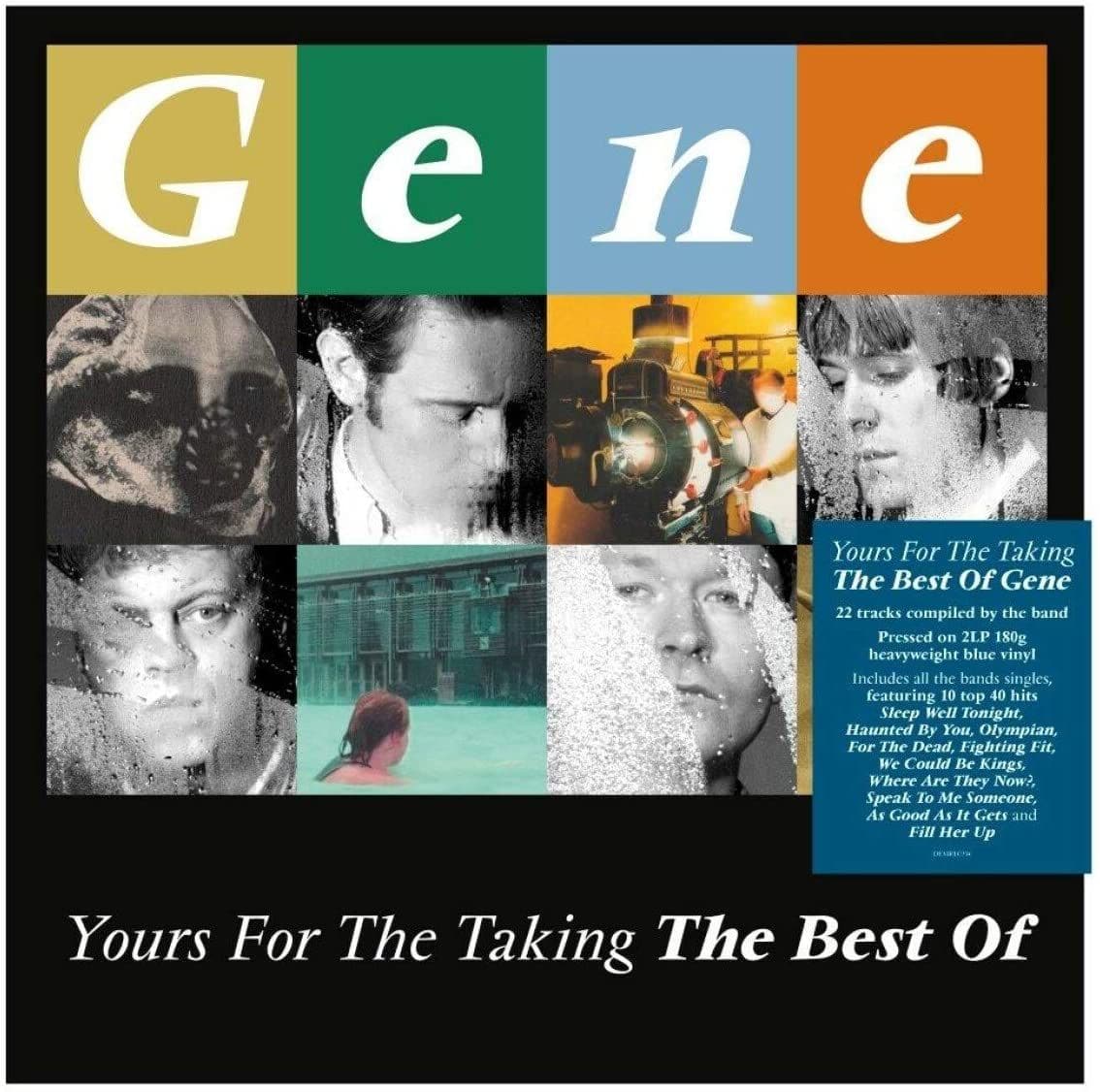 GENE
Title: Yours For the Taking, The Best Of
Label: Demon
Nice to see the photographer Kevin Cummins receive a credit for the photography on this sleeve.
This collection celebrates the 25th anniversary of their debut album Olympian and is – get this –  available exclusively on light blue vinyl. That's quite a statement.
There are 22 tracks available here and all pressed on two slabs of wax.
You'll find the band's 10 top 40 UK singles including Sleep well Tonight, Haunted By You, Olympian, For The Dead and more. 
Sleeve notes are to be found from both the band and journalist Keith Cameron. As for the mastering? It's competent and there's nothing awry here, every frequency is in its place and works well. The master is a little dry and lacking ilife, it has to be said but there's nothing to hamper your enjoyment of a fine collection.
ODED TZUR
Title: Here be Dragons
Label: ECM
Sax man, Oded Tzur from Israel (I seem to be featuring lots of interesting jazz men from Isreal of late) studied Indian classical music which is why Tzur looked to shift his music into bass-driven raga structures. 
And it that task, he's helped here by Nitai Hershkovits on piano, 
Petros Klampanis on upright bass and Johnathan Blake on drums. Apparently, this is Blake's ECM debut.
Well look, ragas are under discussion here but I see this outing more as a selection of mood music. The title track, for example sounds like a slightly inebriated man who's too tired to stand but needs to get home in the light of the dawning morning. Imagine that mood? You got track one. And each track takes you from mood to mood in a slow, deliberate and considered pace that thinks before it speaks and looks were it's going before it places a foot, before even a leg is moved. 
And the mastering of this black vinyl pressing? Intimate yet airy. The Tzur sax will bloom at you because you're right up close to the guy yet a delicate percussive tap will remind you just how airy the mids really are. 
FREDA PAYNE
Title: Contact
Label: Demon
And for some reason, my spellchecker demanded that I call the lady Feed Payne which, I have to say, triggers layers of Freudian metaphors for this music.
Payne, a fine jazz and later R&B singer who hit the heights with the single hit, Band of Gold, had a heartfelt delivery that, at least on that single, offered her 'pain' to the listener in raw terms: 'I wait in the darkness of my lonely room/Filled with sadness filled with gloom' she sang.
Feed pain, indeed.
This vinyl release appeared in 1971, originally on the Invictus label and her second from that stable, one year after she released her hit single. It was a mighty success too, roaring into the pop charts and showing her audience that she could do 'sophisticated' when she wanted to. The album was sleek, well produced, shamelessly commercial but in a good way. Maybe that was because Holland-Dozier-Holland were behind the arrangements and it was impossible for them to produce a shoddy album. 
Mastering on this black vinyl pressing is intriguing. There's a real 'Tonight at the London Palladium', big orchestra in a large auditorium feel here and a transcription of the same. As if you're one step away from the performance. That's not a bad thing, it's a style and it has a grandeur of its own, a real slick, gloss that shouts twinkling diamond necklaces, sequinned dresses and a glint of the teeth.
Payne isn't sassy here, she's smooth and sexy which suits her personality right down to the ground.
LONG DISTANCE CALLING
Title: How Do We Want To Live?
Label: Inside Out
Including a free CD inside the supplied vinyl gatefold sleeve, this post-rock/metal band were formed in Münster, Germany in 2006. 
Before we go any further, I love the sleeve art. I reckon many metal fans will hate it but I think it has a gorgeous retro vibe that smacks of a lost 70s prog outing. There's even a 50s or 60s SF book cover thing going on here. 
An instrumental band – mostly because they couldn't find a vocalist that they liked, although guests have appeared on occasion and male/female vocal samples are regularly featured – this album is not short of ego or is that one of the label staff taking liberties? The cover sticker brazenly calls the album a, "ground-breaking masterpiece". Er, right. Let me make a note.
Back in the real world? This is very good. Very good indeed. Give me time with this one and I might just declare it excellent but it needs to sink in a bit. There's a real Pink Floyd angle to this one – the drummer has completed the Nick Mason-school of percussion, you can tell. 
The music blends 70s instrumental presentation with a harder-edged metal presentation that never runs too far in that direction, opening up the music to a host of rock fans and intruding welcome synth ingredients to open up the tonal variety toward a grand scale.
Pressed on black vinyl, the mastering is nicely balanced. Low in noise, it lacks  little air and space in the mids but retains a high level of detail extraction. There's plenty of information on offer here. 
GÖSTA BERLINGS SAGA 
Title: Konkret Musik
Label: Inside Out
Now, as were on the Inside Out roster…and we're talking about instrumental rock…let's pop over the Baltic to Sweden for some more shall we? This prog LP, featuring percussionist Jesper Skakrin for the first time, features stalwarts Rasmus Booberg on guitars, David Lundberg on Fender Rhodes, Mellotron and synthesisers, Gabriel Tapper on bass guitar and Moog Taurus pedals and Alexander Skepp on drums and other percussion.
Pressed on black vinyl, I wonder if the mastering was performed by the same chap who worked on the Long Distance Calling album above. It sounds tonally the same in that it offers a nice balance, a little less space in the soundstage but lots of detail nevertheless. 
The music itself take a little while to get going so I'd recommend sticking with it for a bit before you make a final decision on any pros and cons. There's a bit of scene setting here before the album allows its riches to be exposed. Then you're provided with some lovely prog structures and complex time and percussive signatures that draw you slowly into the musical maelstrom. 
And then you're hooked.
So yes, more please.
VENUS FURS
Title: Venus Furs
Label: Silk Screaming
Now anyone reading this title and band name will immediately think of one or two things or, if cross culturalism is your thing – two things.
The first is the book Venus in Furs produced by Austrian author Leopold von Sacher-Masoch and the second is the band Velvet Underground who sang a song of the same name.
The name without the 'in' bit, though? Just Venus Furs, as if the band were in a hurry? That's down to Montreal's Paul Kasner who, if anything, produces music that's more akin to the book than the band with its swirling, sensual, slightly treated, Jesus and Mary Chain-type vocal and sorta-Cure-like guitar and percussive backing.
I was waiting for the music to take off. And it didn't. It just taxied down the runway. And then turned around. And taxied back again. And then the pilots got out and drove home. Presumably to repeat the exercise the next day. It was that sort of album. I kept swirling my arms around low and then whooshing them in an upwards direction in encouragement, asking the music to fly. I'm still doing it.
Contact: venusfursmusic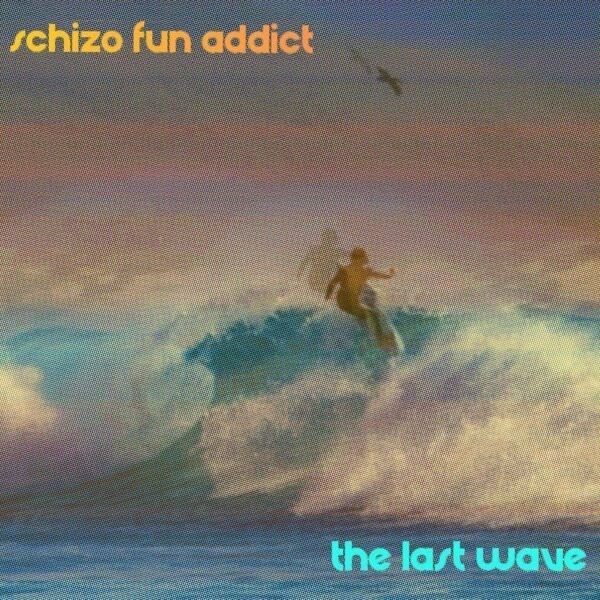 SCHIZO FUN ADDICT
Title: The Last Wave
Label: Fruits Der Mer
Formed in Manchester in 2000 by Jet Minter and Jayne Gabriel, this new album is drenched in reverb. Get a pair of waders because, your trousers will be soaked in it otherwise. 
This album starts off in a psychedelic dream-pop fashion. On this first track, Peace Walks by my Side, the couple sound like they've just emerged from the beat era in the mid 60s and they've just discovered paisley in their local boutique, lava lamps and the fact that really, you know, you can paint your Mini any colour you like as long as the brush doesn't go hard while you do it. And they're really excited by this new musical genre and they're giving it everything they've got because, hey, you know, it's groovy. You know? And the world needs to change because, like, the man is history. And he's a facist. You dig?
Then, by the time you get to track three, the pair have zoomed into the future and landed on Planet 4AD, have emerged from a heavy drinking session with Elizabeth Fraser, shared jokes with Robin Guthrie and knew, really knew, their musical direction was. Well this!
But then, by the time Expressionism on Side 2 appears, you know they really miss their kaftans, standing in a field with their arms akimbo, looking up at the sky with very long hair indeed and looking for reflections of the ley lines in the clouds above. Because, you know, it's time to commune. And for people to get together. And cook macrobiotic food from the window of the back of a second hand bus parked at the back. Just over there. In the long grass.
Bless.
This vinyl edition, a joint release with Flicknife Records, arrives in a very attractive transparent "turquoise" colour. I add that word in quotes because I disagree. Pond-water green I like to call it and if anyone from Dulux is reading, no you can't have it. 
This vinyl edition is super, duper limited though. I mean 99 copies rare. And pushed a little hesitantly into the sleeve is a gently folded piece of patterned tissue paper. And inside that tissue paper is a little postcard of glow-in-the-dark abstract art. With a number on the rear. Mine is No.17, for the record (no pun, etc). And you can tell this card is hand painted because part of the tissue paper had stuck to the still-drying paint. 
Oh and the track Shadow Mantra? It's pure genius. The sound of releasing your creativity in a small room and watching it bounce off the walls. Brilliant. 
Again, I really have to say this…bless.
Contact: www.fruitsdemerrecords.com