The Article
VINYL & CD REVIEWS 12 MAY 2023 PT.1
12th May 2023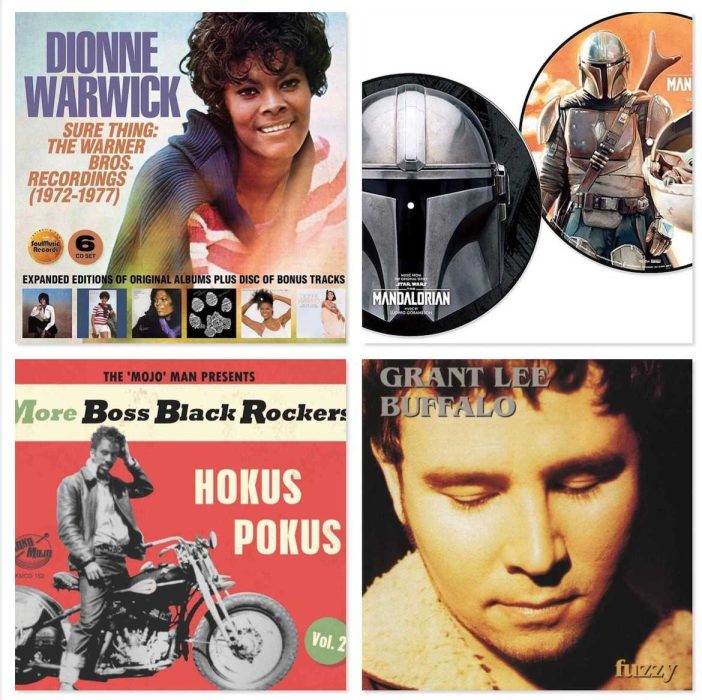 This is Part 1 of a two-part series. Part 2 will follow very soon. I have a mixture of news and reviews for you, this time around. Both vinyl and CD are included here, covering a host of genres. For the reviews, I've added Buy links plus mastering comments
VINYL NEWS/PREVIEWS
To whet the appetite, a few news quickies for you and to begin?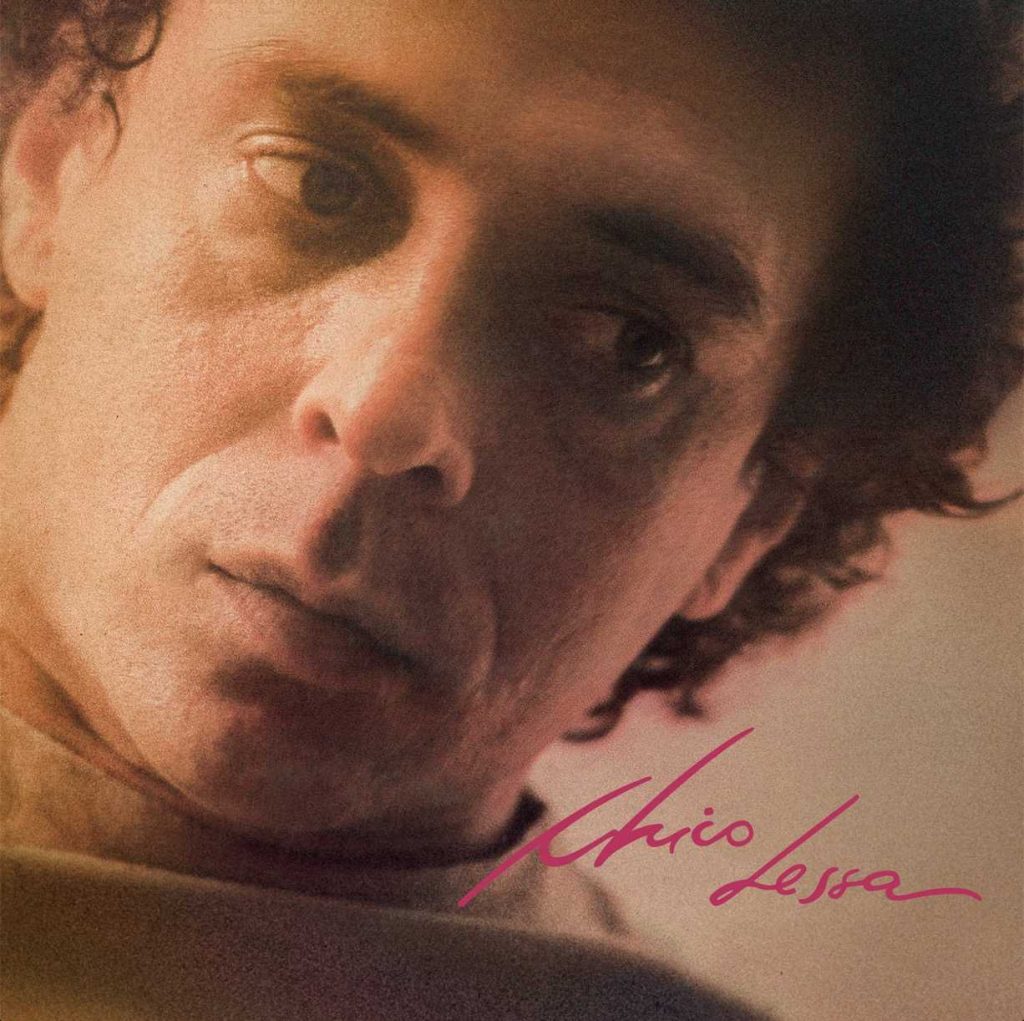 Chico Lessa and one of the important indie releases from Brazil. This self-titled debut release now presents its first reissue since 1982 (https://vampisoul.bandcamp.com/album/s-t-12). This slice of jazz-funk and Bossa is bright and perky and full of sunshine.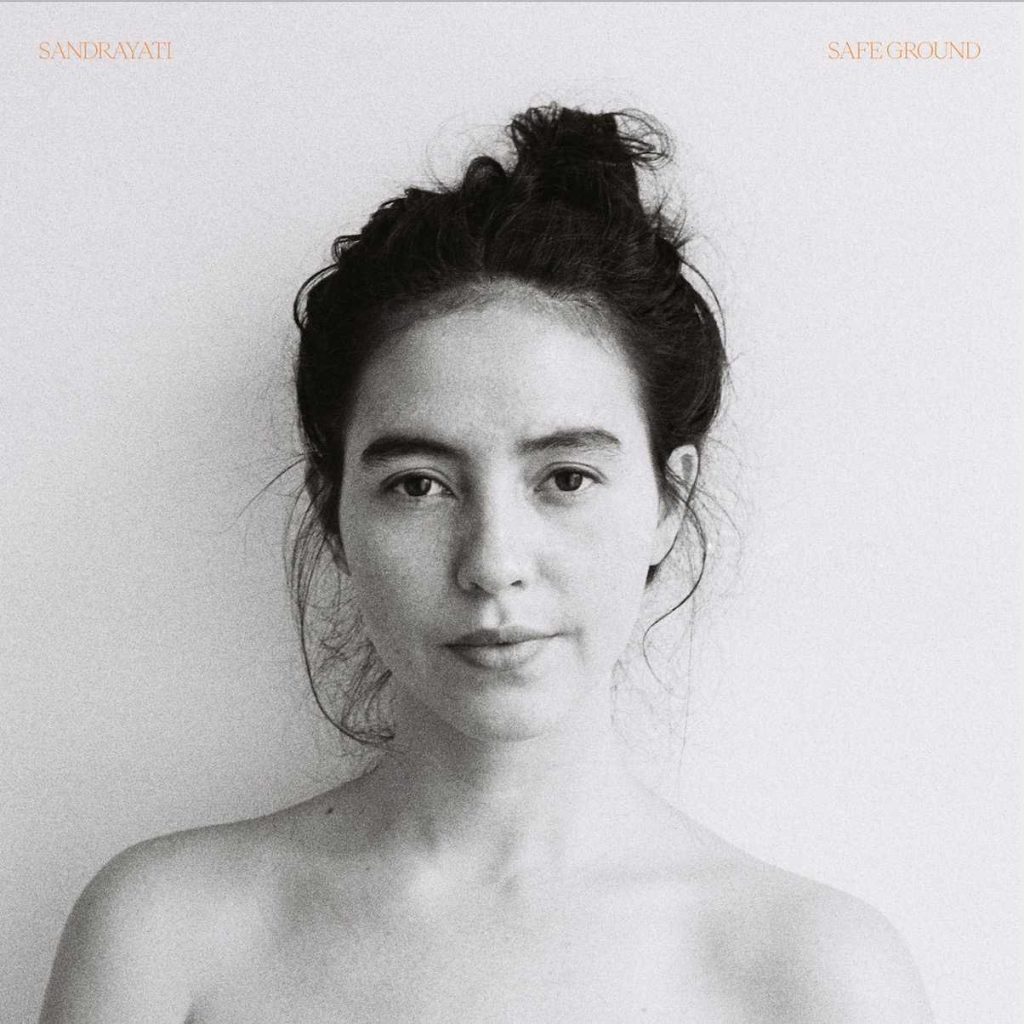 Sandrayati's Safe Ground (Decca) offers a fashionably high-pitched, vulnerable, I'm-falling-apart-can-someone-help-oh-woe-is-me lead vocal alongside semi-fashionable neo-classical vibes via Ólafur Arnalds. I can see why Decca bit on this one. Me? I'll put this one on top of the other 47 I have here, that sound exactly the same.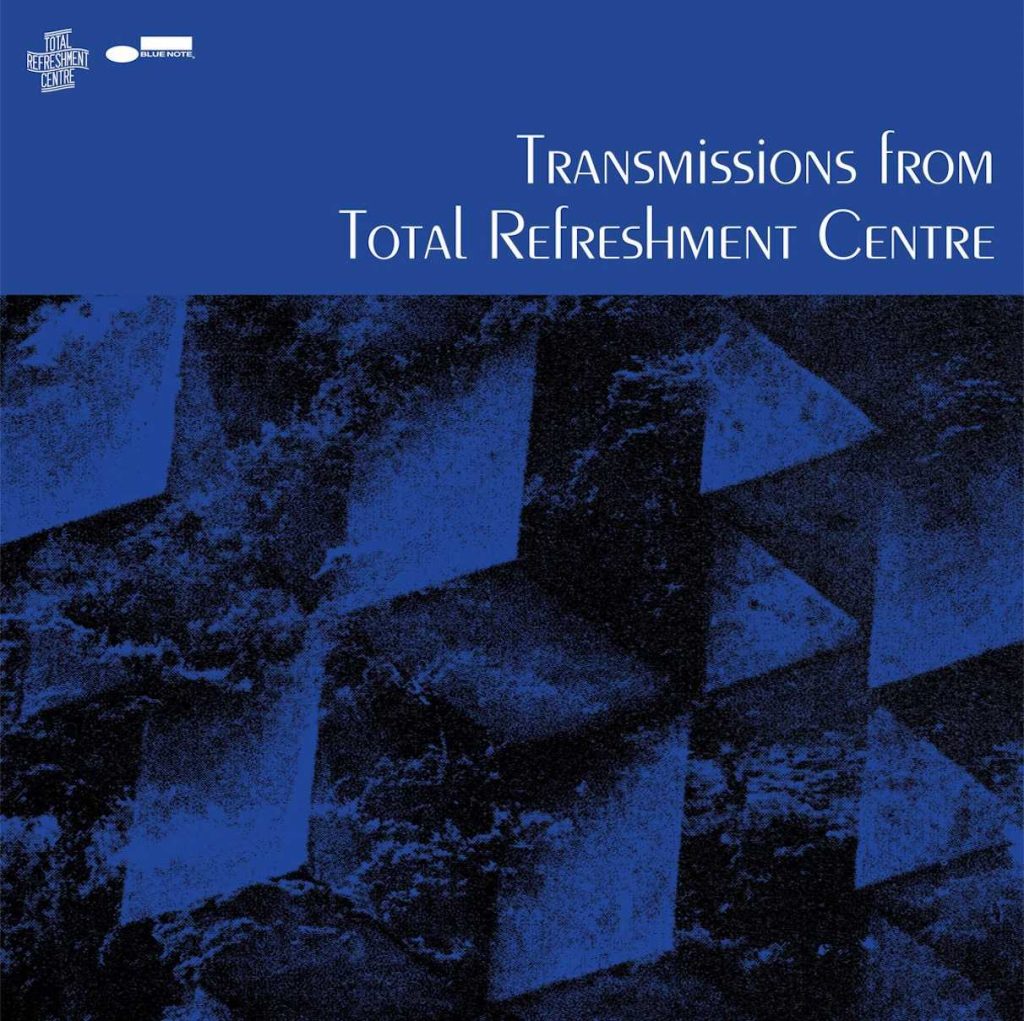 Transmissions from Total Refreshment Centre (Blue Note) combines hip hop with jazz and classical and world vibes. There's even some dub in there. Total Refreshment Centre is a London art space, incidentally and this LP is a collaboration of artists. Vocal jazz for 2023, you might say. It's a little different from Peggy Lee. It's also rather good, though. The fusion is expertly constructed.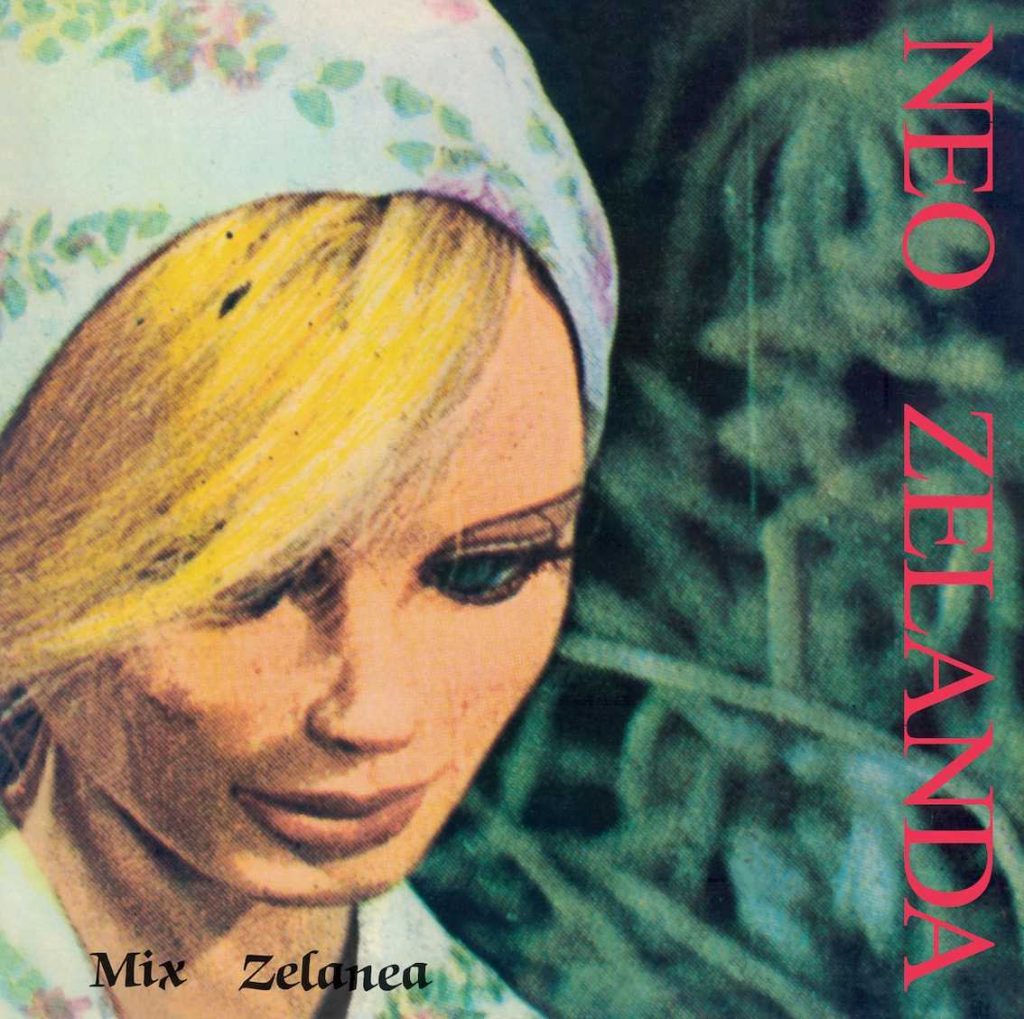 Put Thunderbirds' Lady Penelope on the sleeve and you got me. Neo Zelanda's Mix Zelanea is Ani Zinc's 1986 debut, newly reissued on vinyl but also cassette (limited to 50 copies) by Munster (https://munsterrecords.bandcamp.com/album/mix-zelanea). Zinc is one half of an experimental music duo, Diseño Corbusier, in Spain. Expect sound collage, loops, concrete techniques and more. 
CD REVIEWS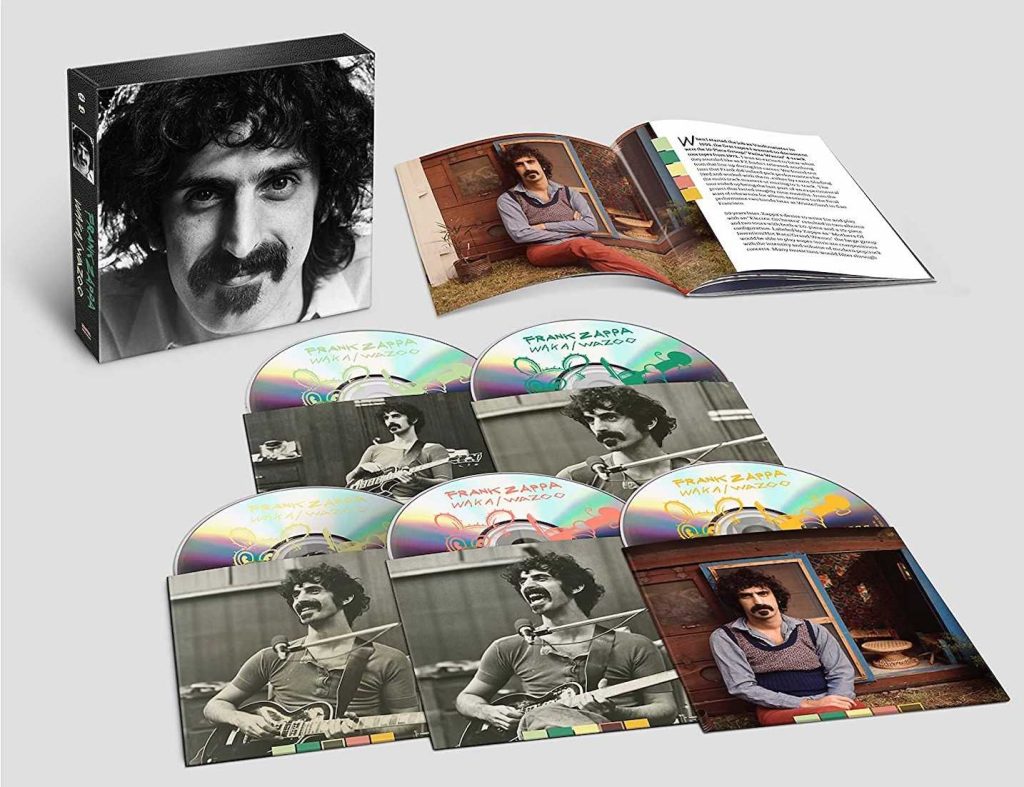 FRANK ZAPPA
Title: Waka/Wazoo
The Zappa family is pretty prolific right now, that vault is working hard. And we have another release here, a jazz-fusion 5CD box set, no less: four CDs and a Blu-ray (featuring various hi-res digital versions of the original albums up to 24bit/96kHz). 
Actually, the 50th anniversary of Waka/Jawaka and The Grand Wazoo which was partly the result of a bonkers audience member pushing Zappa off a UK stage resulting in serious injuries and, I guess, lots of time to think while he sat in his wheel chair. He came up with an Electric Orchestra. That is, the complexity of an orchestra with the power of a rock group. 
That meant bringing in several new band members to accompany the old stalwarts of the time. Storing enough material for two albums, Waka/Jawaka was utilised for smaller groups (half a dozen, a couple more maybe?) while Grand Wazoo featured up to 20 people. 
Musically? Waka/Jawaka is clean, agile, fast-flowing jazz that has the ability to sound like classic late 60s/early 70s jazz from any quality jazz group but then takes a side road down improv channels. Zappa fans will be more than familiar with the live fave, Big Swifty with its intense, almost hyperactive sonic flight.
Grand Wazoo, if anything, is more considerate and thoughtful, although just as improv based with its fair share of sudden right turns and changing time signatures. But there seems to be more space in and around this one. If anything, this the deeper, more considered LP of the two. Which is a relativist comment, I know and maybe the added melodies help on that score but there does appear to be a division between the two in stylistic terms. 
The first two discs of this set includes all the tracks from both albums but not in order and not the commercially-available versions, either. Hence, you will find alternative takes instead. There are also some George Duke sessions included here on Disc 3. In mastering terms? Nice. There's a 70s-era warmth here around the mids. Clarity is good, detail is there. It's not the last word on midrange insight but the ambience remains perfect for the intimate nature of these recordings and the time they were recorded in. 
Disc 3 also includes a Boston concert from 24 September 1972 of the only large-scale Wazoo concert found thus far. That sounds rather more neutral in mastering terms with some slight peak limiting on crescendos but nothing offensive. A smaller-scale Wazoo outing can be found here via a 15 December concert from San Francisco's Winterland Ballroom. That shifts over to the fourth disc too. Typically lacking in dynamic reach – this is a live cut, after all – this one doesn't offer offensive upper midrange peaks, despite the proliferation of brass crescendos. Yes, there is compression here, it's not perfect, but the mastering has tamed any undisciplined frequencies. So yep, good job all 'round. 
BUY HERE:
USA – https://amzn.to/3AX01N5 
EUROPE – https://amzn.to/3B0xN49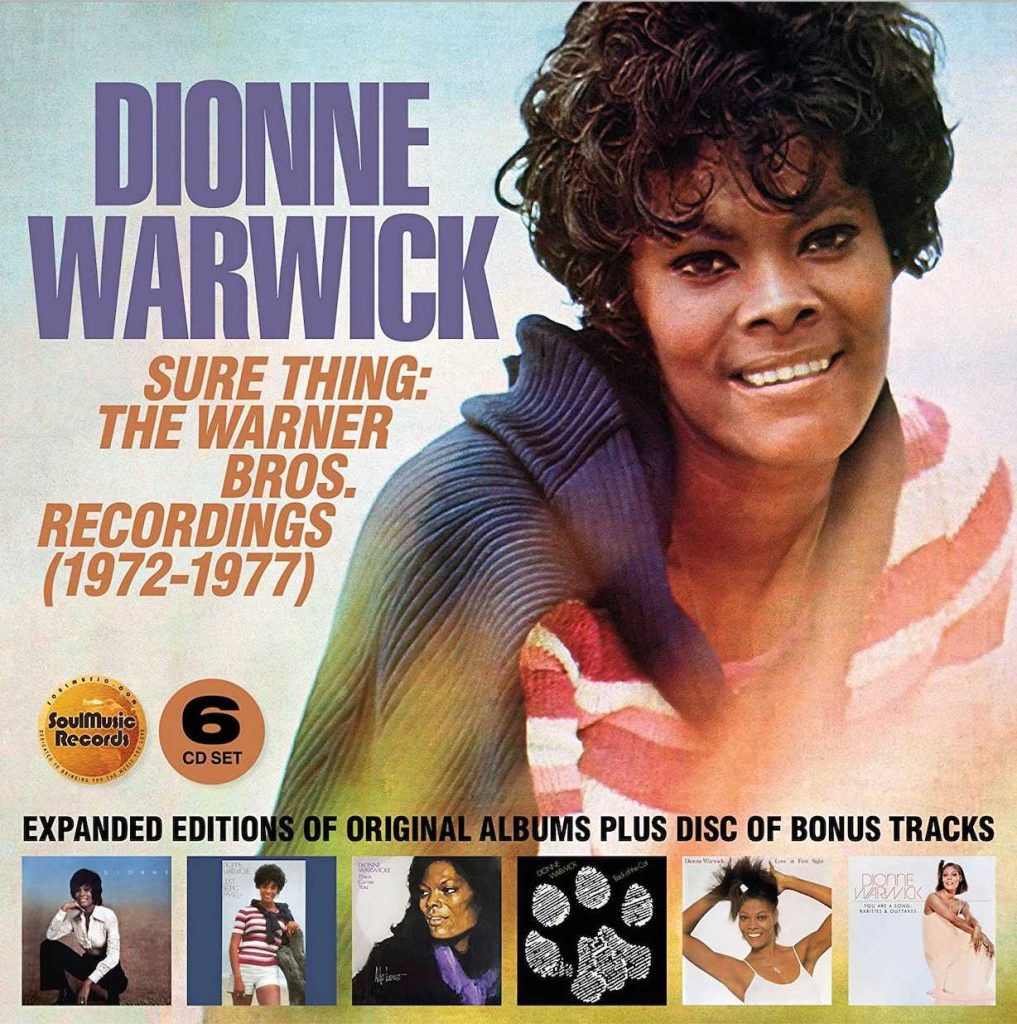 DIONNE WARWICK
Sure Thing: The Warner Bros Recordings (1972-1977)
Spanning 85 tracks, this 6CD box set covers five albums: Dionne, Just Being Myself, You Are a Song, Then Came You, Track of the Cat, Love at First Sight plus a CD of 16 tracks that didn't appear on her albums from 1973 to 1974. But that's not all, there are an additional tracks appended to these albums listed here as single edits and rarities, 24 in all.
There's also a booklet featuring liner notes of previously unpublished interviews with Dionne Warwick, Burt Bacharach, Thom Bell and Brian Holland.
For this set? This was her post Bacharach & David era. She had a couple of notable hits but she was relatively quiet in terms of chart action during this time, before her resurgence during the late 70s and beyond, which makes this compilation all the more interesting because it will be a learning curve for any casual fans. Quality does vary, which is to be expected. For example, Dionne (1972) offers high-calibre songs from start to finish while Then Came You (1975) offers no challenge, it's bland and diluted thin by comparison. Still, the set is definitely worth investigating while the mastering is solid with a welcome 70s-era warm glow. 
BUY HERE:
USA – https://amzn.to/3LJbNzQ 
EUROPE – https://amzn.to/3LzvOsw 
VINYL REVIEWS
MORE BOSS BLACK ROCKERS
A rather glorious selection of new vinyl releases from the German outfit, Koko Mojo. In fact there are 10 individual volumes in all, each one a compilation of rare, proto-rock'n'roll and R&B (proper R&B, that is – not the watered-down abomination you currently find) from black African Americans. How rare? Well, depending on your knowledge of the genre and the people within, there's a distinct possibility that 90% of the artists (never mind the songs) will be completely unknown to you. For every Chuck Berry, there's a Johnny Chef or a Lenny Welch. For every Clyde McPhatter there's a Jimmy Breedlove (I wonder if that's his real name?) or Roy Montrell. 
Each of the 10 LPs I have here stuff 16 tracks, eight per side, onto the grooves. 
Even the German mastering engineers, based in the Black Forest, a company called Black Shack Recordings, revel in history with a studio designed along 50s principles, including tape machines from Studer and Telefunken (but of course, eh?) and are packed with vintage valve preamps, equalisers and compressors and they actually specialise in this genre of music. 
Artist and track examples across the 10 volumes include Chuck Higgins' brass instrumental, The Rooster, Sonny Anderson performs a Burnette brothers track, Yes I'm Gonna Love You, Little Richard's Ain't Nothin' Happening, Dolly Cooper's primitive rocker Big Rock Inn, the sheer intensity and big vocal style for the appropriately monikered H-Bomb Ferguson (whose name sounds like a London hood from the 60s) and the track Mary Little Mary as well as Ruth Brown's Mama He Treats Your Daughter Mean. Then there's intriguing acts with names like Bunie Fitz, Mr P.T. and the Party Timers and Clifford Curry Jnr. There's even some doo wop in here via the likes of Young Jessie's May Lou plus The Contours' Move Mr Man.
For mastering? The label can correct me if I'm wrong but I reckon all of these tracks feature vinyl dubs processed at very similar settings to keep all frequencies disciplined and in order. So there's no nasty upper midrange screeching or treble pinching or, at least, nothing too offensive. Quality varies from track to track (because we're looking at a host of varying dub sources) so there are variations throughout but even the worst of the bunch is both listenable and, of course, wholly evocative of the times.  
An amazing series, if you even have a slight interest in this type of groove, check out these vinyl editions.
BUY HERE:
Now if I posted links for three territories covering all 10 volumes, the links would list for pages at a time so I'll give you the links for Volume 1. I think you can use the same link for other volumes – just click the link and navigate from there – which would help to support this site (I receive a few pennies off each sale which goes towards the upkeep of this site. Ta.)
USA – https://amzn.to/3oPrXzR 
EUROPE – https://amzn.to/3ACQeM3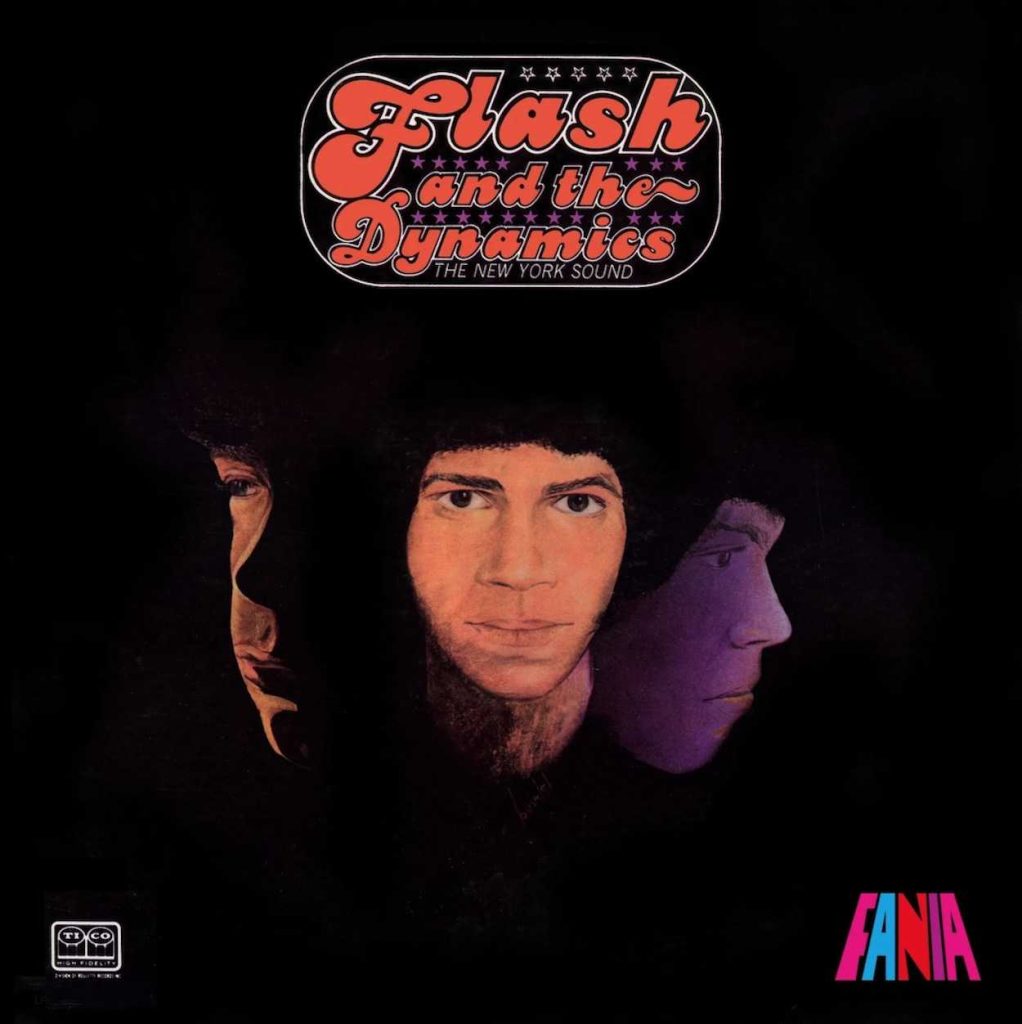 FLASH & THE DYNAMICS
Title: The New York Sound
Released here on Craft, but originally released on Tico back in 1971, the edition of this early Afro-Cuban LP I have here is a Record Store Day release. Musically? It mixes rock with Latin rhythms that sounds very Santana-like in its presentation but with a slightly harder edge. Even so, Santana fans need to hear this one. 
This marbled purple pressing was mastered by Kevin Gray at Cohearant Audio from the original tapes. Talented chap is our Kevin. Mastering sounds open, multi-layered, there is compression that does pinch the treble a tad and the upper mids are pushed towards an edge without ever getting there and I suspect the original mix has much to do with that but there's much to like from the sound quality itself. 
BUY HERE:
USA – https://amzn.to/4266yk9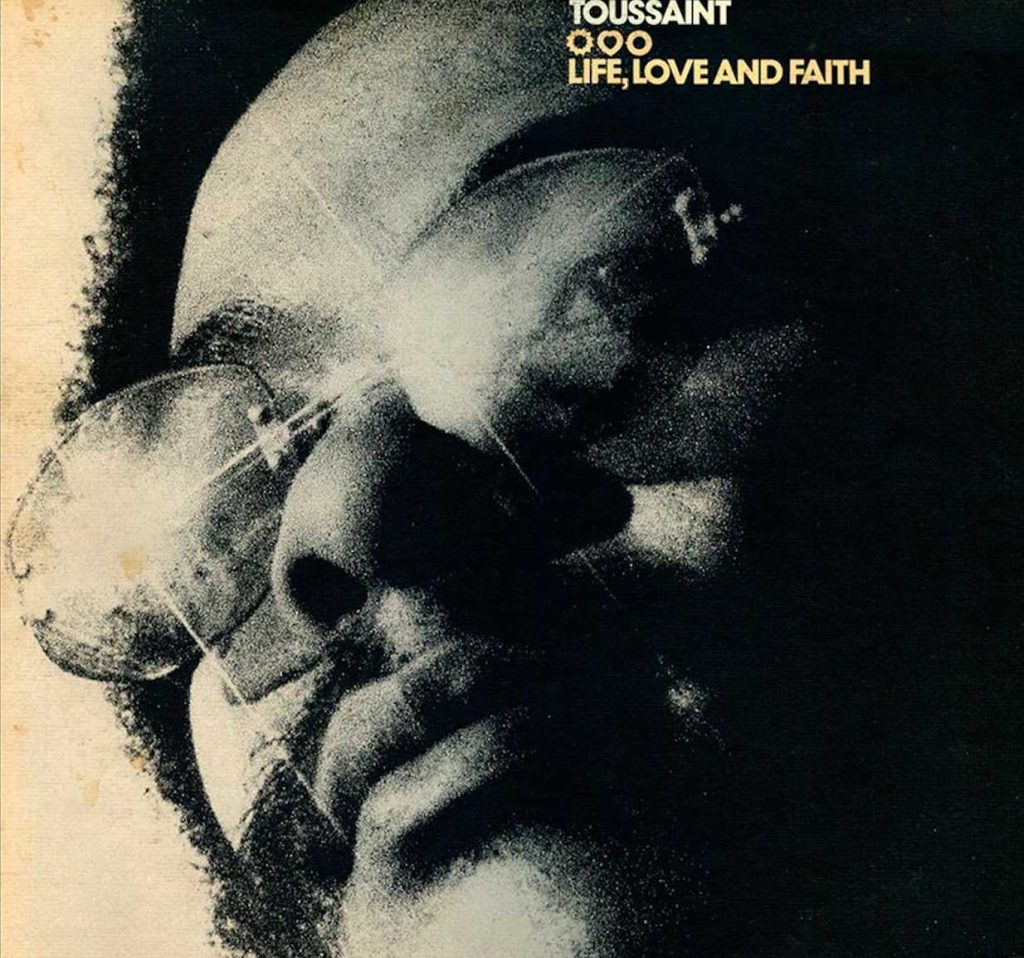 ALLEN TOUSSAINT
Title: Life, Love and Faith
Issued by German audiophile specialists Speakers Corner, this is a superb edition of the funky-soul 1972 original that was originally issued on Reprise. This LP was his debut on the label and also represented the real launch of his re-charged solo career. From recording covers on earlier releases, this LP featured his own work and well, he almost vomited his creations onto these grooves. What I mean is that this one LP packs in all of his favourite musical styles from soul to funk to New Orleans blues to trippy psyche to…well, this album is a pinball table of musical styles. Soul retains an underlying foundation, of course. 
For mastering? Typical Speakers Corner work. Glorious, in other words. Supremely balanced, neutral, detailed, good dynamic range, dynamic reach is there, you name it basically. 
Possibly not the man's greatest work but certainly the greatest showcase of his abilities.
BUY HERE:
USA – https://amzn.to/3nkjzaV 
EUROPE – https://amzn.to/3LDgYCj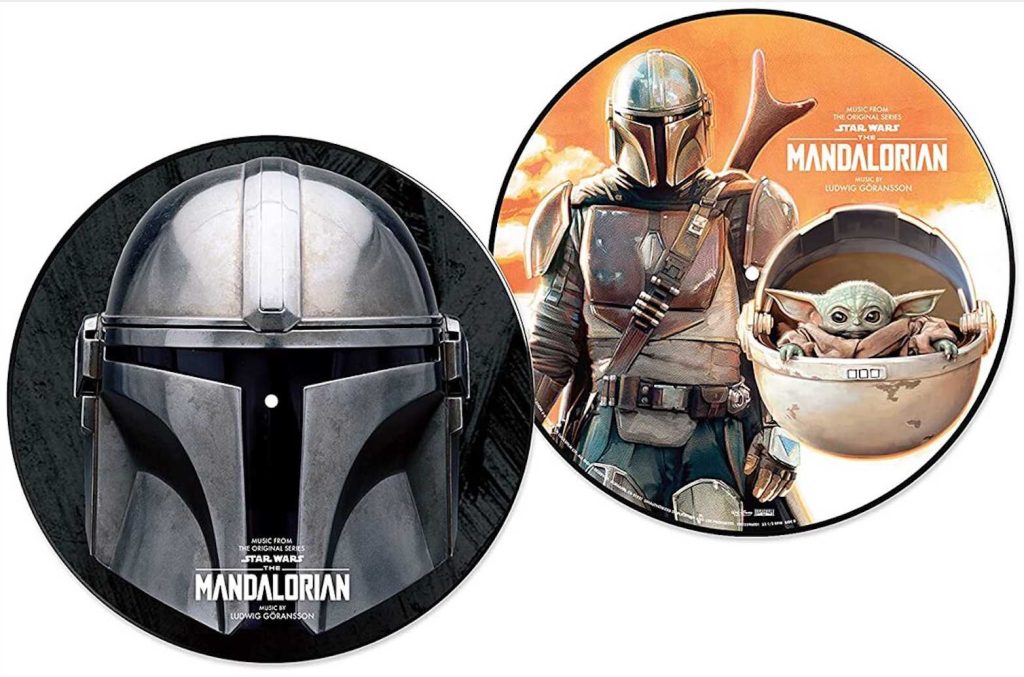 THE MANDALORIAN
Title: Ludwig Göransson
I have two volumes of music from the Star Wars' production here and if you've seen the show then you'll know the music. If not? Think world-music elements and templates inserted into a big orchestral sound, lots of drama, epic movements but with detailed tribal pieces for those intimate or isolated moments.  
Both of these collections are released as picture discs in die-cut sleeves and beautifully presented they are too, with sleeves designed by Steve Sterling – he deserves a shout out here. The vinyl looks like it's been pressed over at GK in the Czech Republic. 
As for Göransson? He's a Swedish composer who has been a producer over at Hyperion for the past eight years and is responsible for a host of soundtracks of late, all released since 2013 which is as far back as I go in terms of his resume. 
Films include Black Panther, his version of Death Wish, Creed I & II, Tenet and a whole lot more.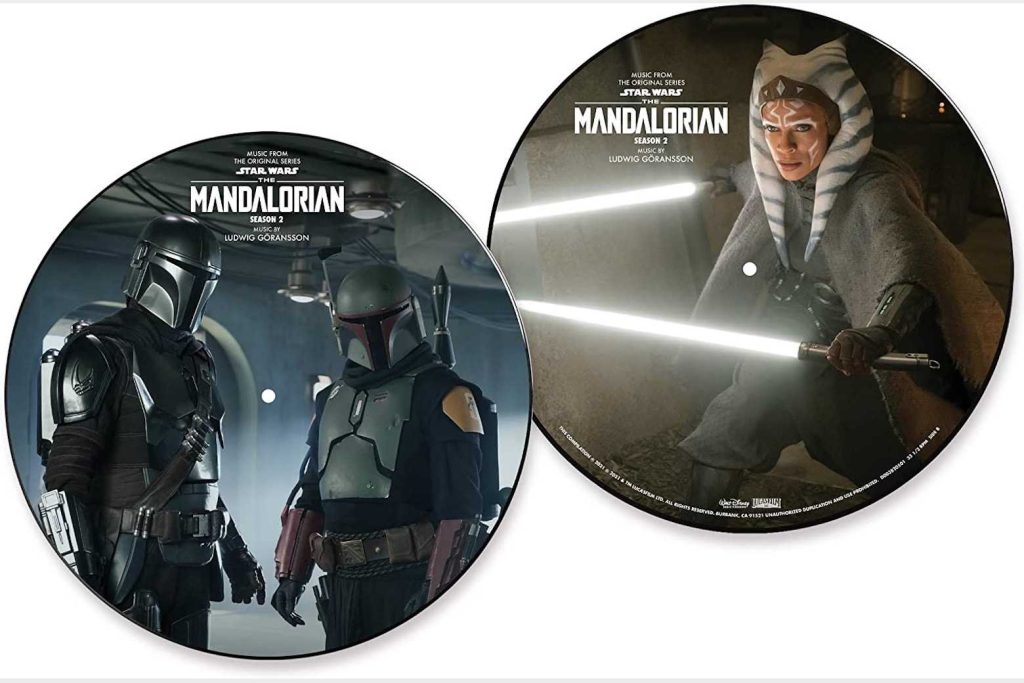 Mastering? Well, that's almost irrelevant because it fights against the nature of the beast, the noisy nature of the picture disc format itself. Picture discs have always sounded sub-standard in sonic terms. Nothing has changed. The music itself sounds wonderfully processed, as a quiet recording, impressive dynamics, well mastered but it's suppressed under the picture disc's clunky physical mechanics. If sound quality is your thing, look out for a black vinyl edition or even coloured vinyl which is – these days – top quality.
There's a third season disc of The Mandalorian out there if you want to track it down alongside a rather nice and deeply detailed eight-disc box set (£370 approx.) of just the first season of this TV series, if wading into the weeds and sound quality is more your thing. 
BUY HERE:
VOLUME 1
EUROPE – https://amzn.to/3HK5kn5 
VOLUME 2
EUROPE – https://amzn.to/3nkjLa9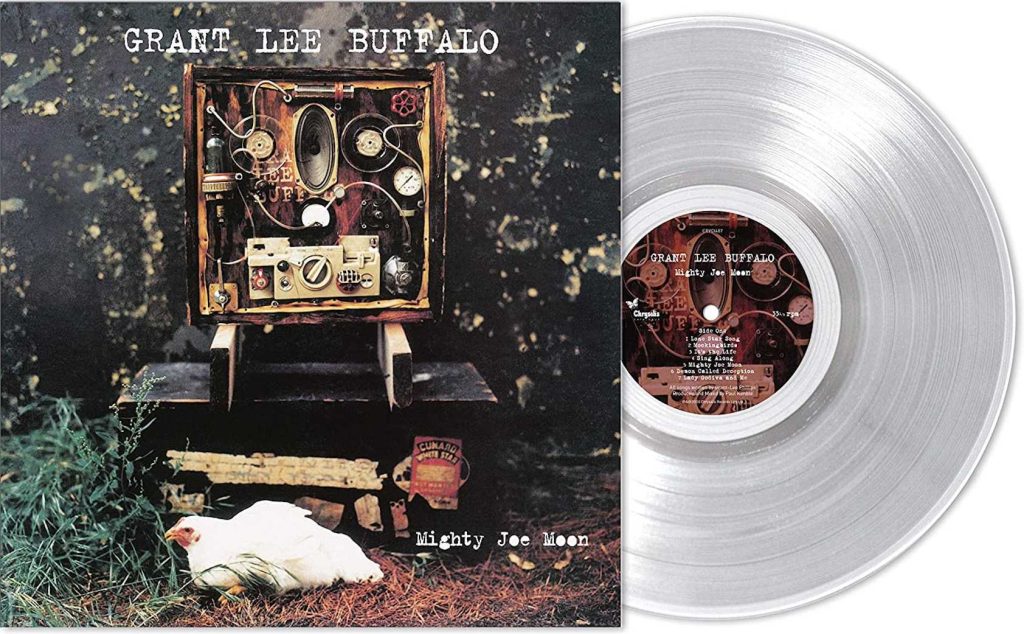 GRANT LEE BUFFALO
Titles: Mighty Joe Moon/Fuzzy
Two releases and half the discography from this alt.rock band for you now, both reissued by Chrysalis and both released relatively close together. Mighty Joe Moon appeared in 1993 on the Slash label and, the following year, they released Fuzzy via Slash/Reprise. These new editions are the result of a new remaster and both have been pressed on clear vinyl. 
These albums represent the flush of youth, optimism and a growing realisation that they were working towards a dead end. 
Both of these albums don't follow commercial templates, they don't play to the audience – the 'charts', you might say. There's enough country/folk in this work to turn it from straight rock to more complex, multi-layered, deeper works that need a bit of study to fully appreciate and I think that may have put some people off. But who needs 'em, eh? Be true to yourself and all that.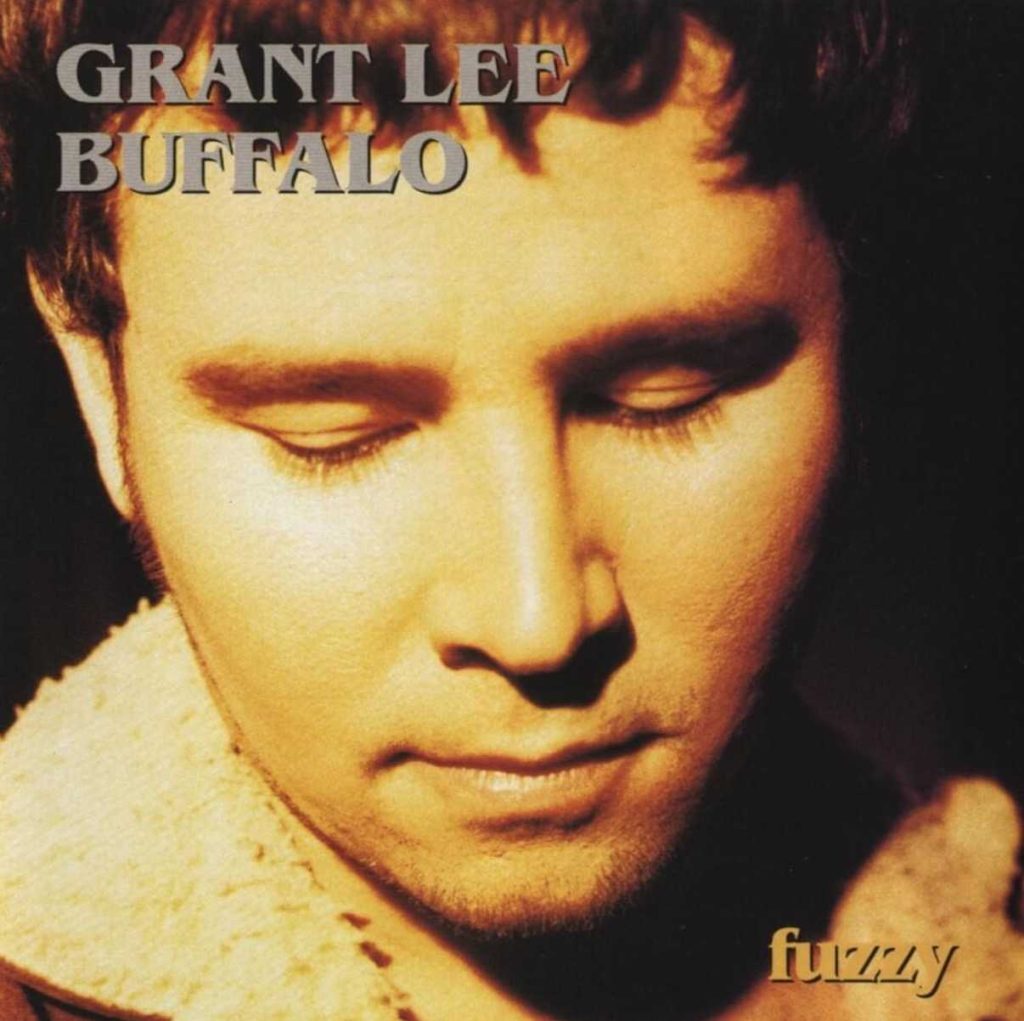 That is, Grant Lee Buffalo was one of those bands that the critics loved, that grew a dedicated yet slim following but never sold enough to 'make it big'. Their records never sold in quantity and when you're working your socks off (and this band worked hard) and doing everything in your power to make a success of your band, it can be little dispiriting. The band's final two albums were excellent and again well received by the critics but possibly showed a lack of heart. Break up soon followed. 
Mastering? It won't win any awards but it ain't bad. There's an upper midrange edge, especially at higher volumes. Apart from that, the soundstage is relatively narrow while bass is integrated well into the mix.
BUY HERE:
Mighty Joe Moon
USA – https://amzn.to/3VeKSzY
EUROPE – https://amzn.to/3LDgWdJ 
Fuzzy
USA – https://amzn.to/3LFF9jL
EUROPE – https://amzn.to/3ncDM2t