The Article
The Ventures and their many guitars: Dang that Twang!
21st September 2016
Title: Play Telstar
Label: Waxtime
One of the most popular rock instrumental bands of all time, they had big hits with tracks such as Walk-Don't Run and Hawaii Five-O and churned out a heap of LPs. To give you an idea, over 40 of their LPs entered the charts while covering their own takes on contemporary hits.
During the 70s, though, the USA totally rejected their style, so the band headed for Europe where they had new success and in Japan where they went down a storm. Many more albums were issued specifically for these markets. In fact, the band toured throughout the 70s and 80s, in these regions.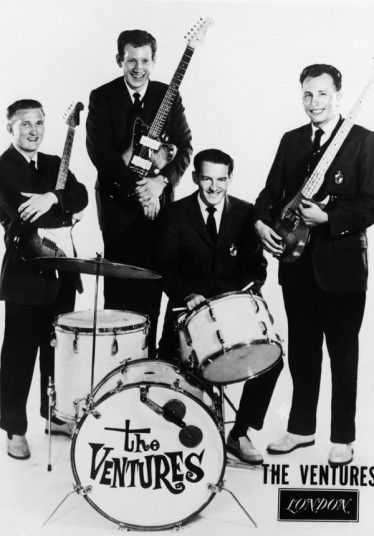 It's interesting to compare The Ventures' version of the Telstar theme with the original Joe Meek production created for the Tornadoes. The latter had the advantage of being unstable (a bit like its producer) which, in itself, made the music totally otherworldy. The Ventures give the song stability, lots of gloss but also make it sound like something that you might have heard in the 1970s while siting at your local cinema, waiting for the curtains to open to reveal the screen and the main feature film. It lacked a bit of soul.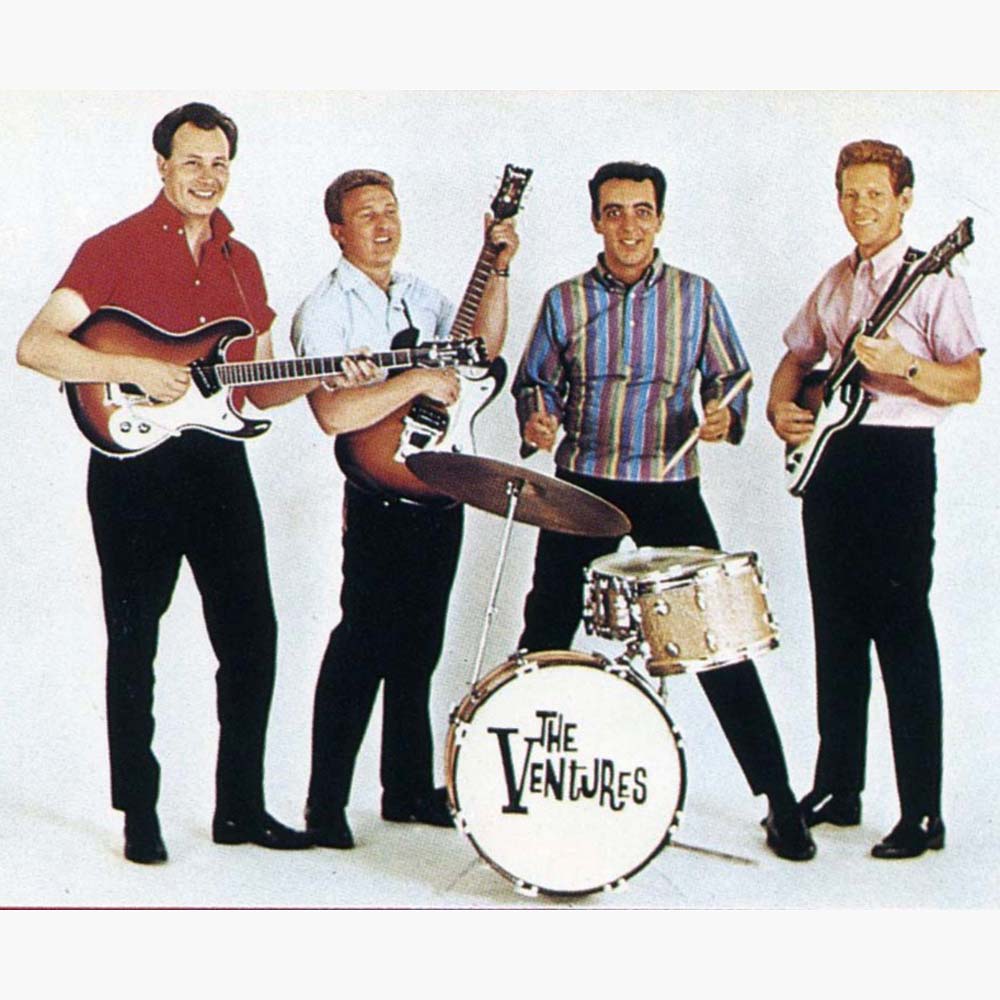 When the band tackles the famed Booker T & The M.G's Green Onions the results are a lot better. There is a real aggression within the arrangement, if a certain lack of oomph and true inner groove. The Ventures do bring a force and a portentous power to the track, though.
Tackling The Shadows' Apache is far more successful. The sometimes stodgy performances on this album can sometimes result from the band trying to be more hip than they can supply. Apache is ideal for their style and approach.
Mastering, despite a touch of compression, offers a full and rich presentation with a packed and layered soundstage that stretches from left to right and beyond. Perfect production, it has to be said.