The Article
The Thompson twins' quick step & side kick: their first effort as a trio
10th July 2016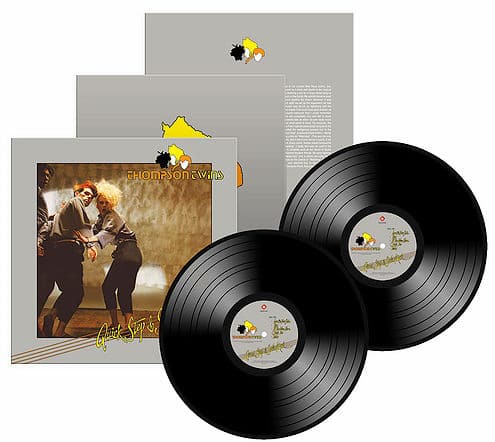 Title: Quick Step & Side Kick
Released in 1983, this synth pop hit LP was the first the group recorded as a trio. The singles Love on Your Side and We Are Detective are the remembered songs from this LP but this an enjoyable album in toto. Nicely produced pop and catchy with it, this album began an intense yet succinct period of chart and career success for the group.
This album is available in two flavours from Vinyl180. The black vinyl double album is limited to 500 copies pressed on 180g vinyl, features the original album and a second disc with six remixes : Love Lies Fierce, (Long) Beach Culture, (Dub) Lies, Love On Your Side (Rap Boy Rap), Frozen In Time and Fallen Out. With new artwork for both inner sleeves, Tom Bailey has written exclusive sleeve notes for this special edition. There's also a single disc version pressed on yellow vinyl.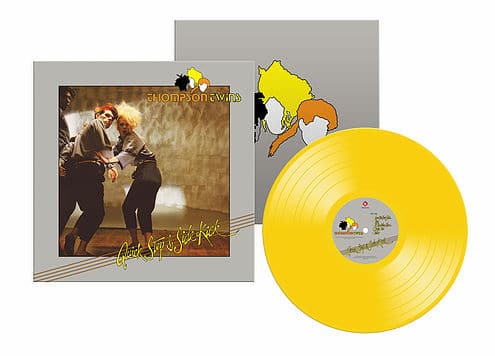 For audiophiles? You can relax. The label has done a great job, offering a quiet cut and plenty of silence behind a quiet cut while also retaining that essential 80s presentation of bouncy, beaty, clipped and shiny drum beats with shallow synth sounds and a tonally stark presentation: exactly how it should be, in fact. The instrumental and vocal separation is on the money, giving the soundstage a fullness that enables the ear to discriminate between each and every voice and instrument while still delivering a busy and rich arrangement while the vocal delivery is incisive and clear. Enough to provide a sense of nuance and emotion while retaining that slightly drawling Tom Bailey lead vocal style.
Also look out for other Thompson Twins reissues of the rare second album Set (1982) on red vinyl (issued for Record Store Day) and Into The Gap (1984) on blue vinyl.
Contact: www.vinyl180.com