The Article
THOMPSON TWINS are into the gap
27th July 2016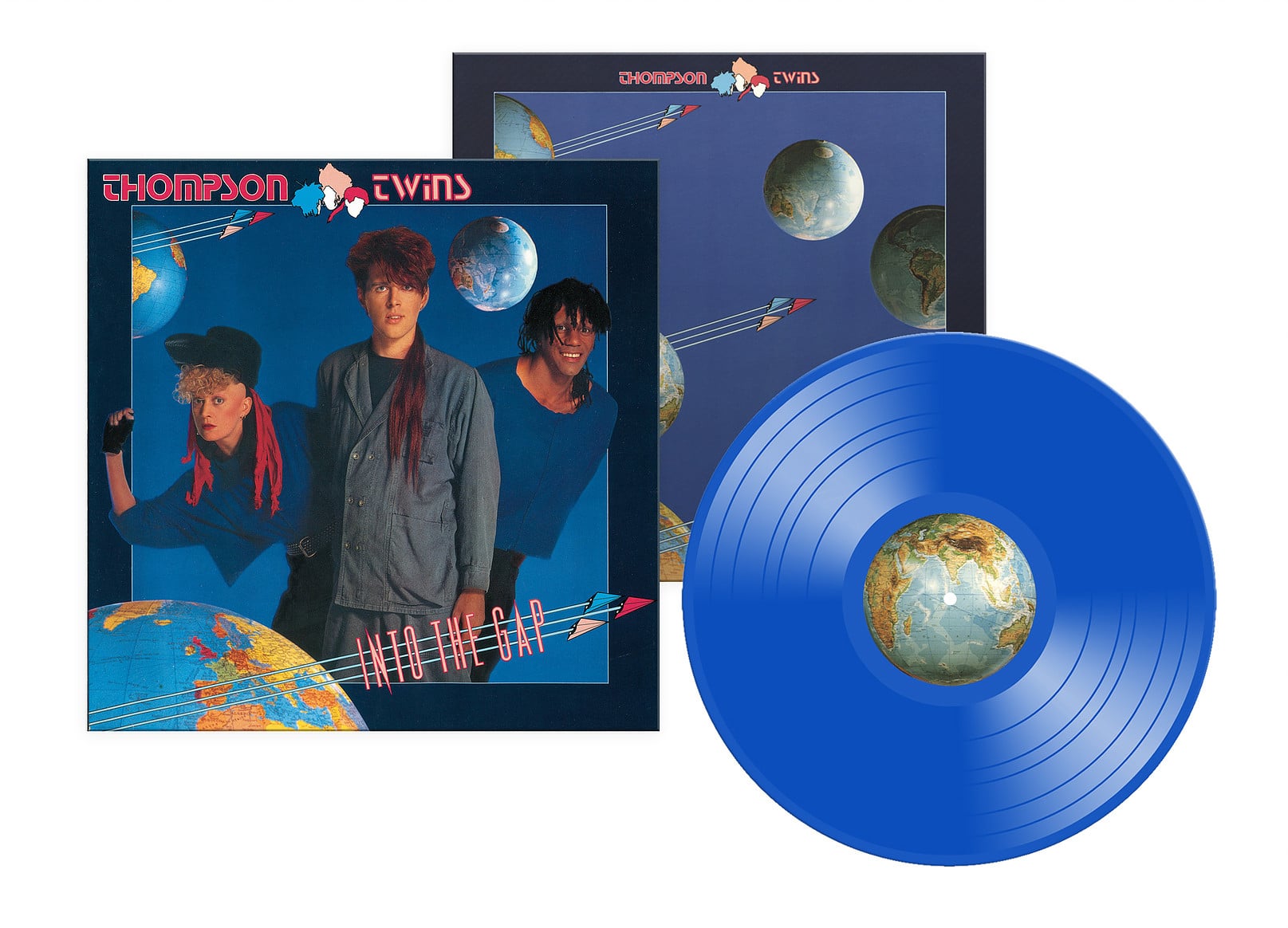 Title: Into The Gap
This was the band's big breakthrough LP in the USA after it was released in 1984. If you want a slice of pure new wave pop, thenInto the Gap cannot be bettered. Not because the album was a jolly good sing-along, comprising catchy, well constructed ditties (which it was and remains so) but because so many ideas were utilised to create it. Side A alone offered two hits, the happy go lucky You Take Me Up. If ever a song could not make you smile wide enough then this was it. Packed with percussion and heavy on harmonica, this single only followed another that many a drunks would have sung at full pelt after a satisfying evening, Doctor Doctor!
As each well crafted song follows another, you realise that this is LP has just been waiting to happen. Whether that's been based on a merging of talents, the maturing of ideas or the conjunction of the stars, there really isn't a bad track on this classic LP.
There's no time to relax though because, on Side 2, there are two more magnificent singles to face including The Gap that interweaves eastern flavours and the iconic Hold Me Now, the band's biggest hit. A unique piece of pop, offering excellent lyrics and rhythms.
Pressed on blue vinyl, this edition is a tour de force from Vinyl 180. The amount of varied percussion on Your Take Me Up, for example, is ripe for veiling in the midrange areas but the mastering provides so much air and space in this part of the frequency spectrum that your ears easily discern even the most subtle of secondary percussive effects. Hold Me Now, in addition, includes a ratchet percussive effect during the song. It's a very subtle yet effective part of the introduction but the mastering here gives it room to talk and do so very effectively. Lovely stuff.