The Article
The Green Pajamas' Summer of Lust
4th November 2015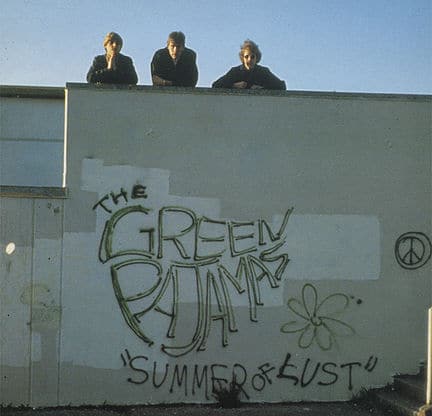 Record Title: Summer of Lust
Label: Vinilisssimo
The name of the album, Summer Of Lust, originally released on cassette only in 1984 and later on vinyl in 1989, is explained on the sleeve notes on the rear of the cover and has nothing to do with the 60s but the inferred pun on Summer Of Love is more than a coincidental happenstance when you listen to the music itself.
There is a relaxed and easy going nature to the delivery with plenty of Indian-inspired arrangements that provide a wide-eyed innocence to boot. Combine that with a somewhat compressed and/or stripped down nature of the sessions used to record this album and a Nuggets-like, garage-influenced output is the result.
There is plenty of passion combined with concerted and concentrated performances here that maintain a uniformly high degree of performance through the LP. The Seattle-based band sound tight and, while the lead vocal is hardly a stand-out performer – Jeff Kelly could not be confused for Jim Morrison – the result is pleasantly fulfilling. Actually, this vocal business is a moot point because one look at the band line-up on that same rear sleeve and you will not see a position for 'lead vocal', just 'vocals', which is split up between Kelly (a noted instrumentalist) and Joe Ross, similarly talented. Only the part-time drummers, Karl Wilhelm and Joe Bauer, keep shtumn. Be nice to know why this band's drummers tend to have Germanic names, though. Must update the Blog on that point.
A busy, upbeat, retro outfit with early psychedelic leanings, The Green Pajamas are unlike most other 80s bands you will hear.