The Article
Suede's Dog Man Star: 20th Anniversary Live At The Royal Albert Hall
4th February 2016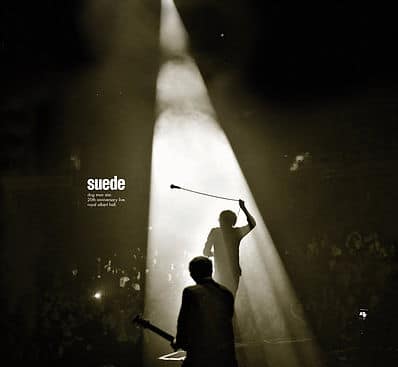 Title: Dog Man Star: 20th Anniversary Live At The Royal Albert Hall
Suede's dark, self-indulgent yet paranoid and excellent second album, originally released in October 1994. Its creation brought about the end of the band's original line-up. Then Suede decided to stay together following their 'one-off' 2010 concert for Teenage Cancer Trust. When asked by the charity to perform again at the Royal Albert Hall in March 2014, the band took the opportunity to play Dog Man Star in its entirety, accompanied by a string section.
This beautifully presented edition spans four LPs with a 32 page booklet included in a book-type folder.
In terms of the sound quality, you're looking at a live recording here and live recordings are notorious for being imperfect as they are away from the controlled studio environment.
More than that, in some respects I wish that this particular concert had not been recorded in the Albert Hall. The latter is notorious for producing very bad quality rock concerts. Cream didn't do too well back in 1968, Frank Zappa had sonic issues in 1969 and, more up to date, I don't think that The Who were well served when they were recorded there in 2004.
This Suede gig suffers from the same issues experienced by The Who. There is a certain muddy sound presentation that sits on the dynamics and prevents the upper mids from taking off.
That said, Edsel have done the best with what they could find and should be congratulated in not panicking and shooting the compression into excessive peak limiting areas to find artificial dynamism. As it stands, the cut is relatively quiet and so you can, to some extent, allow your hi-fi to take the strain by boosting the performance with gain from your system: a much more preferable option.