The Article
Starkrimson 500W Modules From Orchard
19th May 2021
The Starkrimson Ultra Amp Modules offer up to 500W (RMS) from the previously available 150W
So what do you get? The Starkrimson amps are fully balanced from input to output. Differential and single-ended audio inputs plus low noise and distortion while they have the ability to reach down to 2 Ohms.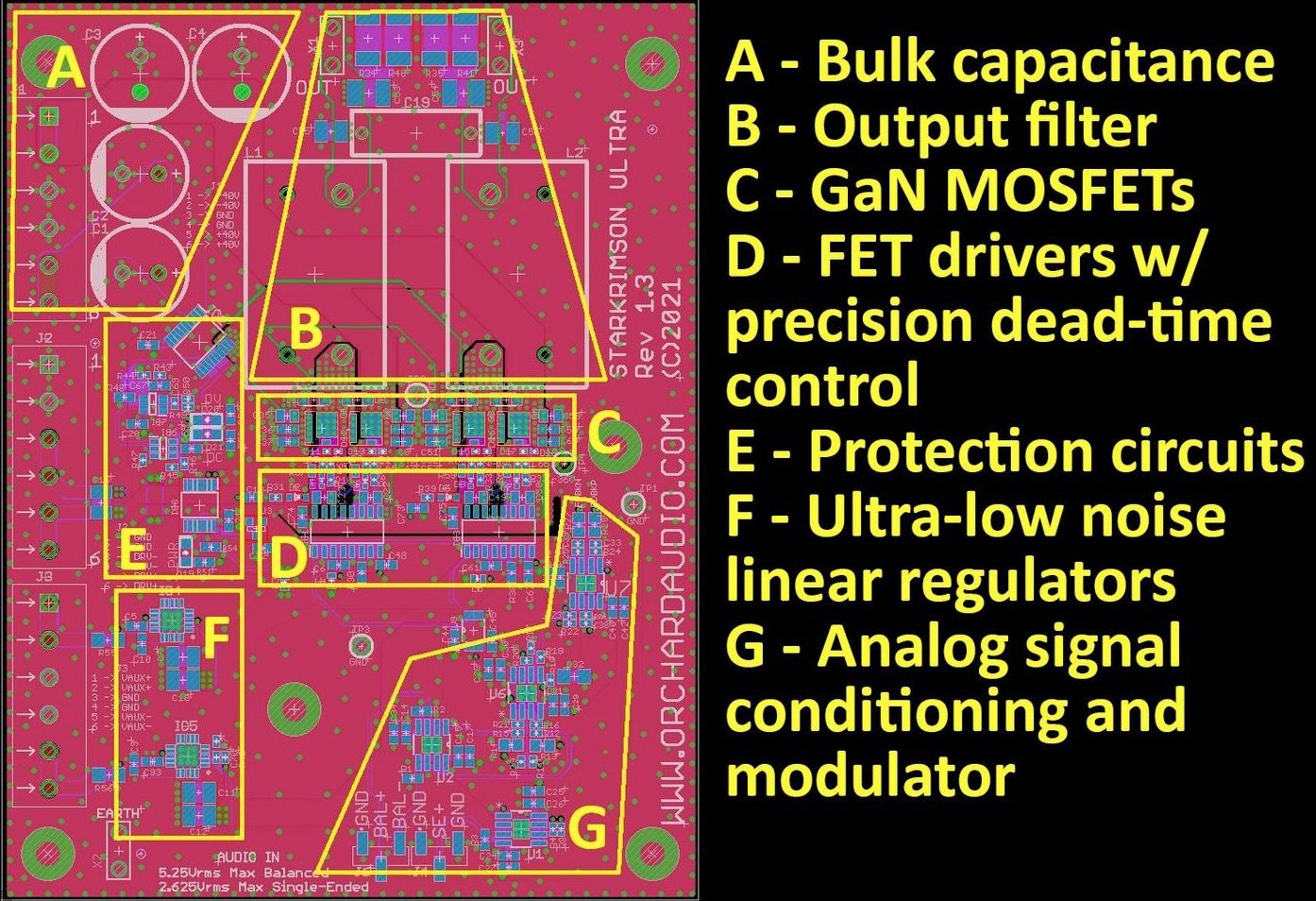 There's also overcurrent, over-voltage and thermal protection offered.
Other specs include a signal-to-Noise Ratio (SNR) figure of 120dB (A-weighted) and a frequency response, DC of 80kHz+.
Starkrimson Ultra Amp Completed Modules are currently available for preorder at a discounted pricing of $850 per pair, until 31 May.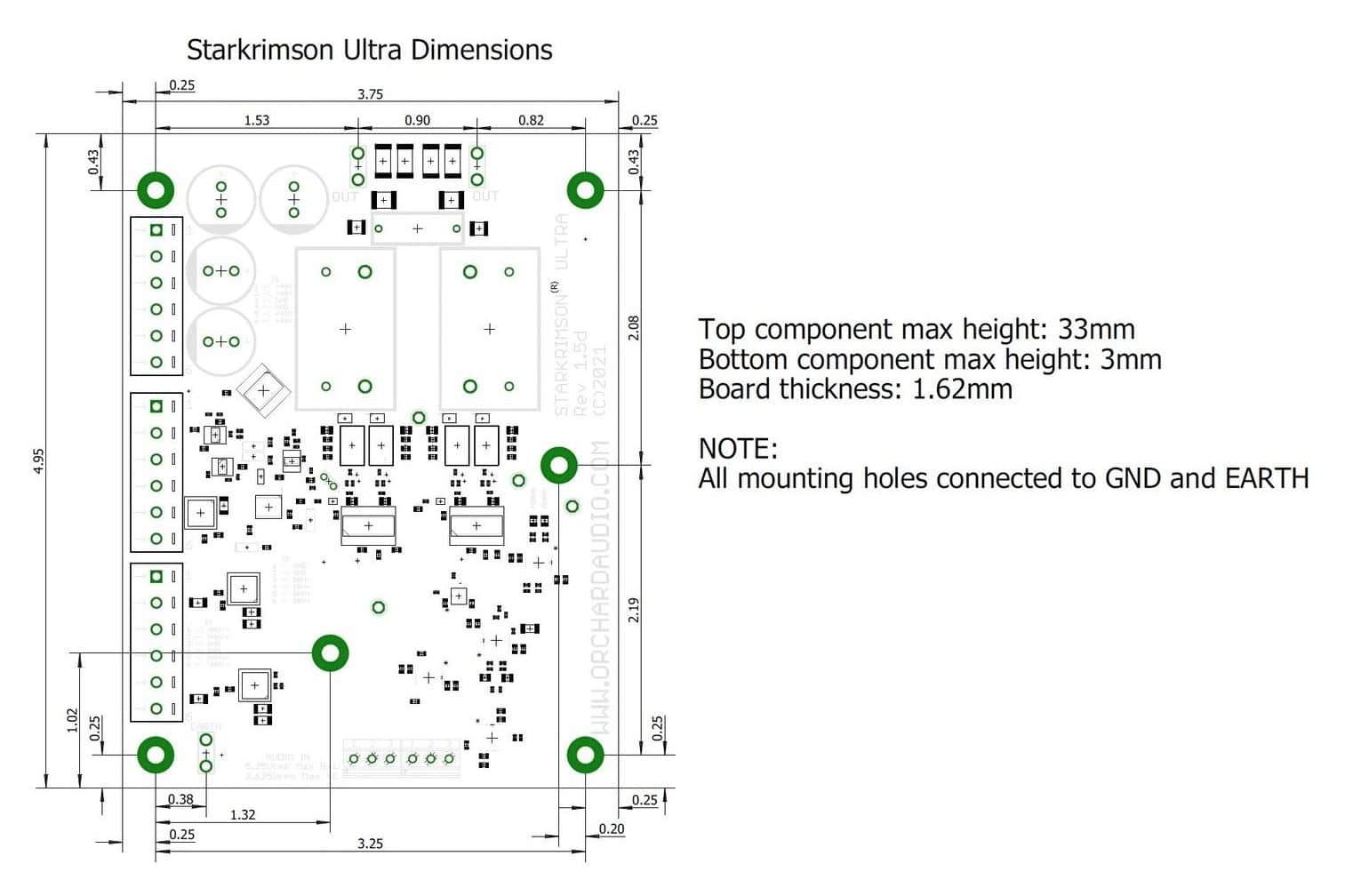 You can find out more via orchardaudio.com/shop/ols/products/strk-ltr-mdl