The Article
Silver Mains Cabling From Tellurium Q 
13th May 2019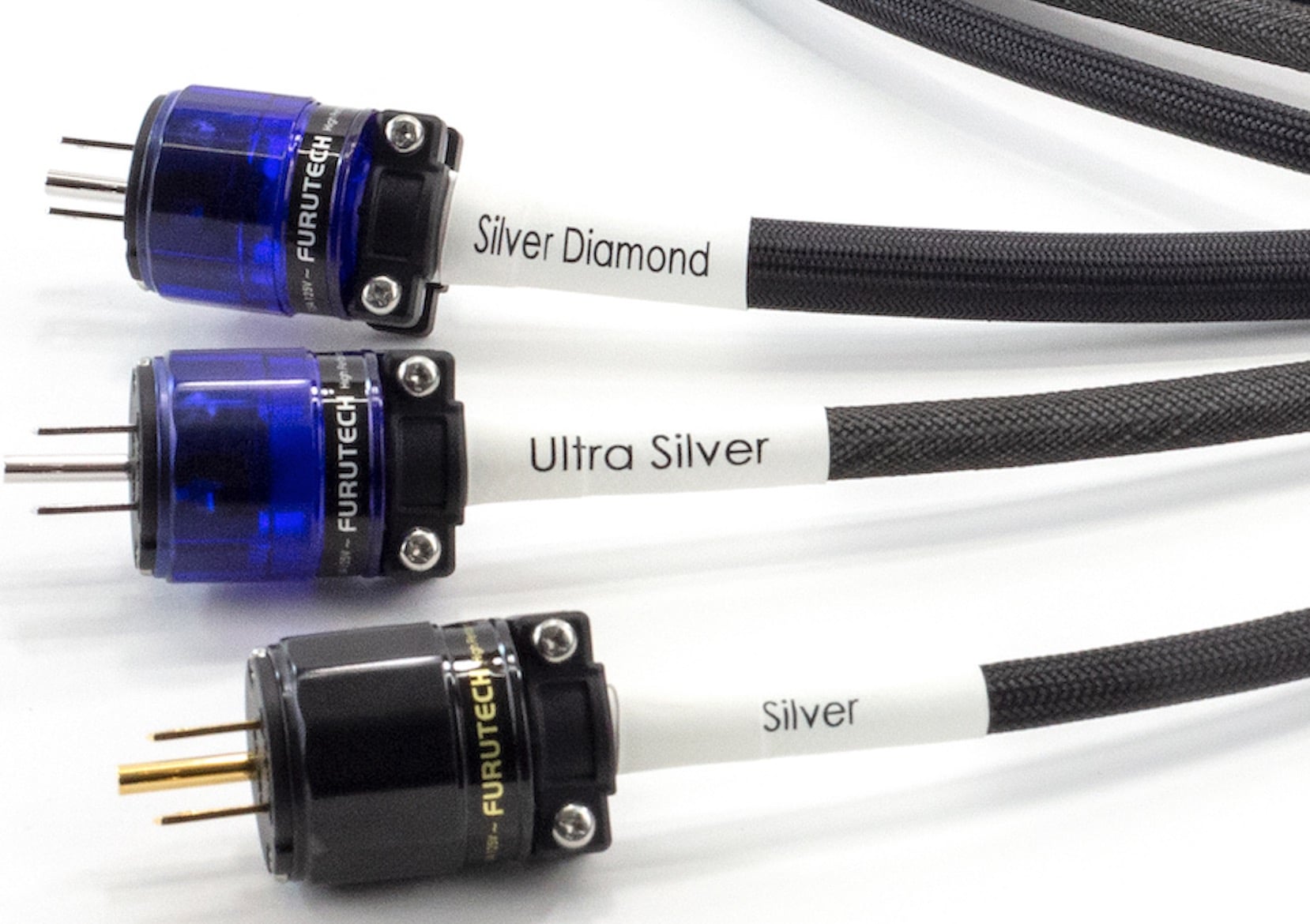 Reviewed together, Paul Rigby tackles three mains cables in Tellurium Q's Silver range
Rated in the company's high-end Silver cabling sector and reportedly utilising trickle-down research from its new super high-end Statement power cable, Tellurium Q has issued three mains cables called the Silver (bottom of the Silver range but above the Black power cable), Ultra Silver (with enhanced double layered screening) and Silver Diamond. 

As ever with Tellurium Q cable reviews, that's about your lot. The company keeps its cards close to its chest but at least I can tell you how they sound.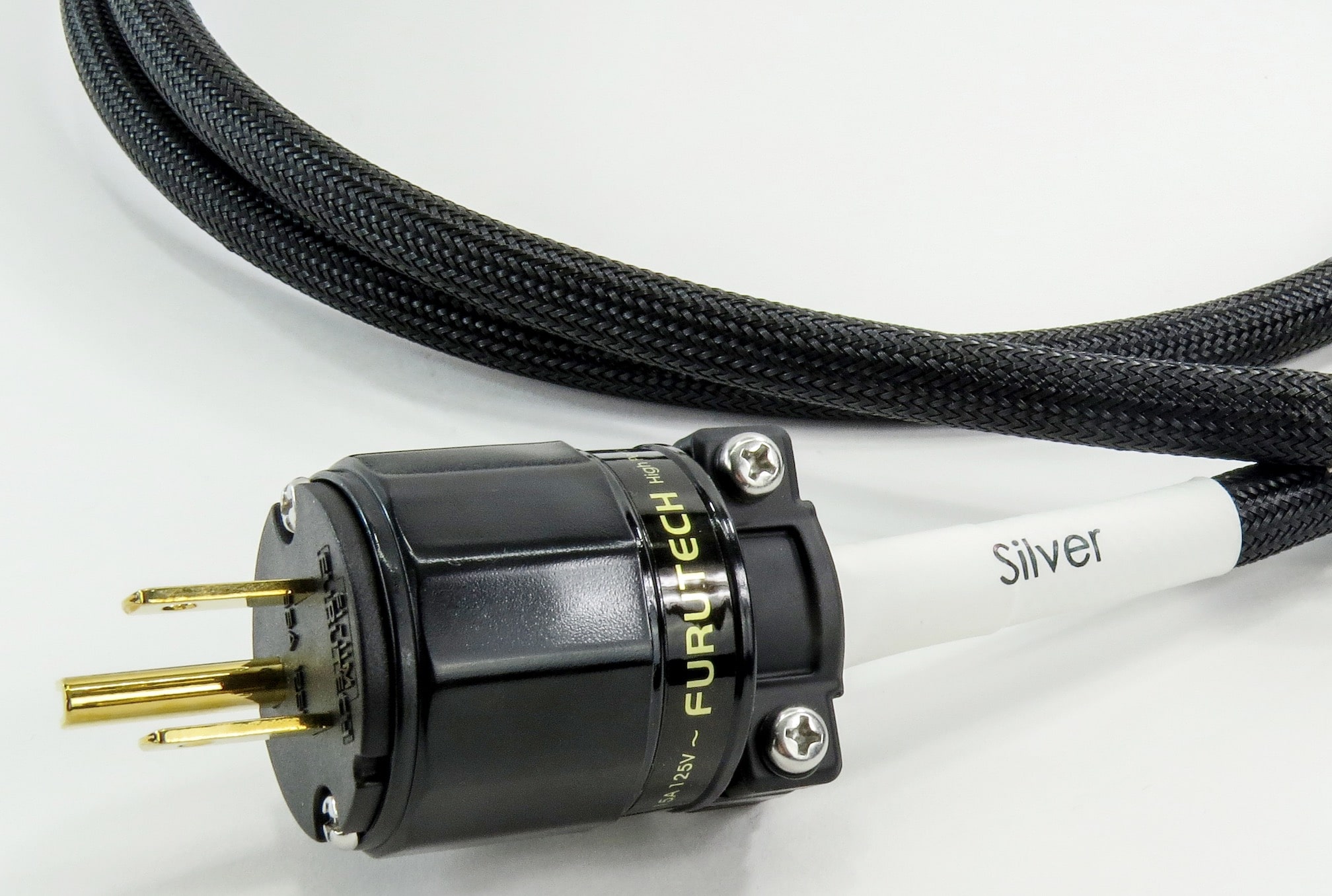 So let's get on with that.
SOUND TESTS
I began with a reissue of Camel's 1976 LP Moonmadness via Music on Vinyl reissued in 2013. I played the track, Aristillus followed by Song Within A Song and started with the Silver power cable, attached to a valve-based phono amplifier. This is a sensitive part of my hi-fi chain, a sort of pivot point so I was interested to hear any sonic differences. For each cable, I then switched to my pre-amp and later a CD player to play a selection of jazz vocal tracks from Anita O'Day.
SILVER
The Silver was notable for its clarity. Aristillus is quite a busy track exhibiting multiple synth and organ sounds of varying tones and shades so its easy for the presentation to sound muddy and compressed. That is, the rather complex keyboard arrangement can sound like bits are colliding with some bits, falling over other bits and wandering slightly aimlessly into odd areas. There can be a lack of discipline and cohesion.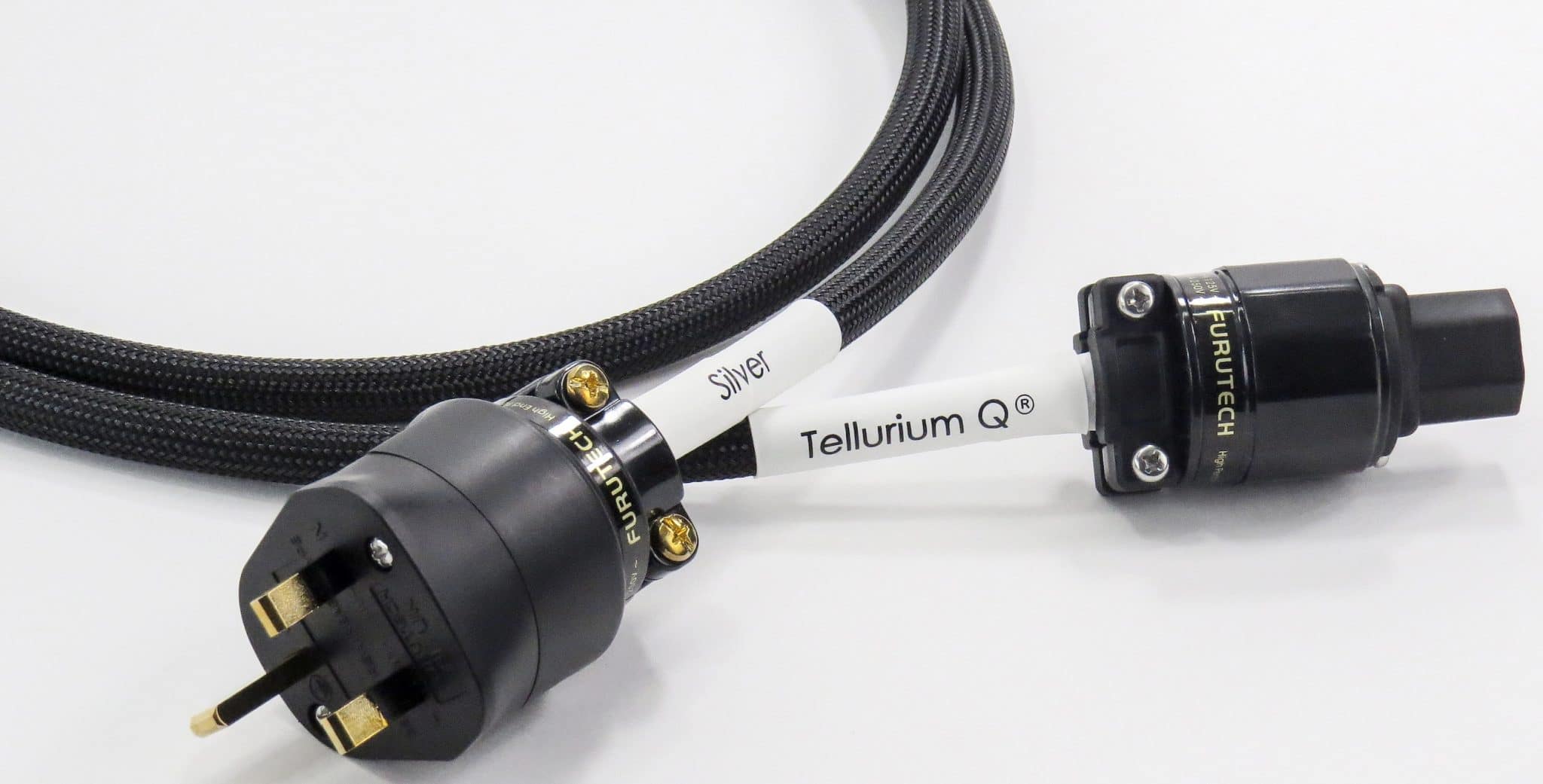 The Silver stopped all of that sort of nonsense. Firstly, because it had a firm hand on each frequency area so that each knew its place and stayed there. Hence, the bass never strayed into upper mid territory, masking and veiling that area while the treble always sounded clear and open so the mids never smeared over into that domain.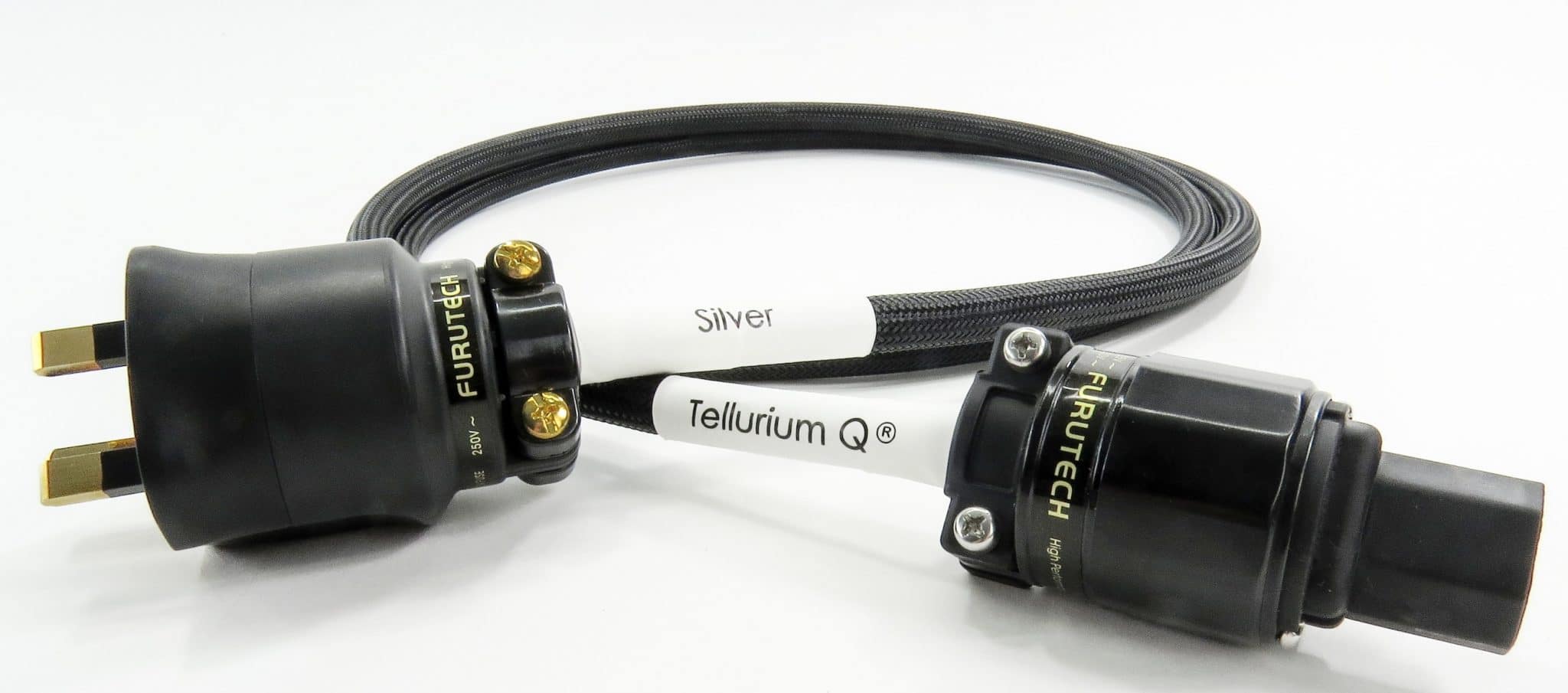 On CD now and the discipline in itself was the reason for the clarity on show because that sense of order and direction then allowed air and space to enter the soundstage. This is where your reverb lives. So cymbals sounded fragile, strings had a greater presence and vocal effects were more effective. 
This low noise benefit also meant that a front-to-back transparency was present. That is, subtle effects at the rear of the mix were 'visible' to the ear. Nothing stood in the way to block the travel of a subtle drum beat, piano or low key bass sequence. In effect, you felt that you were getting value from the cable because you could hear more music.
ULTRA SILVER
So what of the Ultra Silver cable then?
This cable provided extra capacity to extend the dynamic ceiling. That extra reach gave a new and improved level of tonality. By that I mean the organ/synth sequence in Aristillus provided maturity. You really felt that you were getting to know individual instruments and that each one had a distinct personality. Instead of being a sound that impressed and wowed, the synths and organ sounds had a tonal realism that offered character. Because of that, there was a new level of realism from the Ultra Silvers.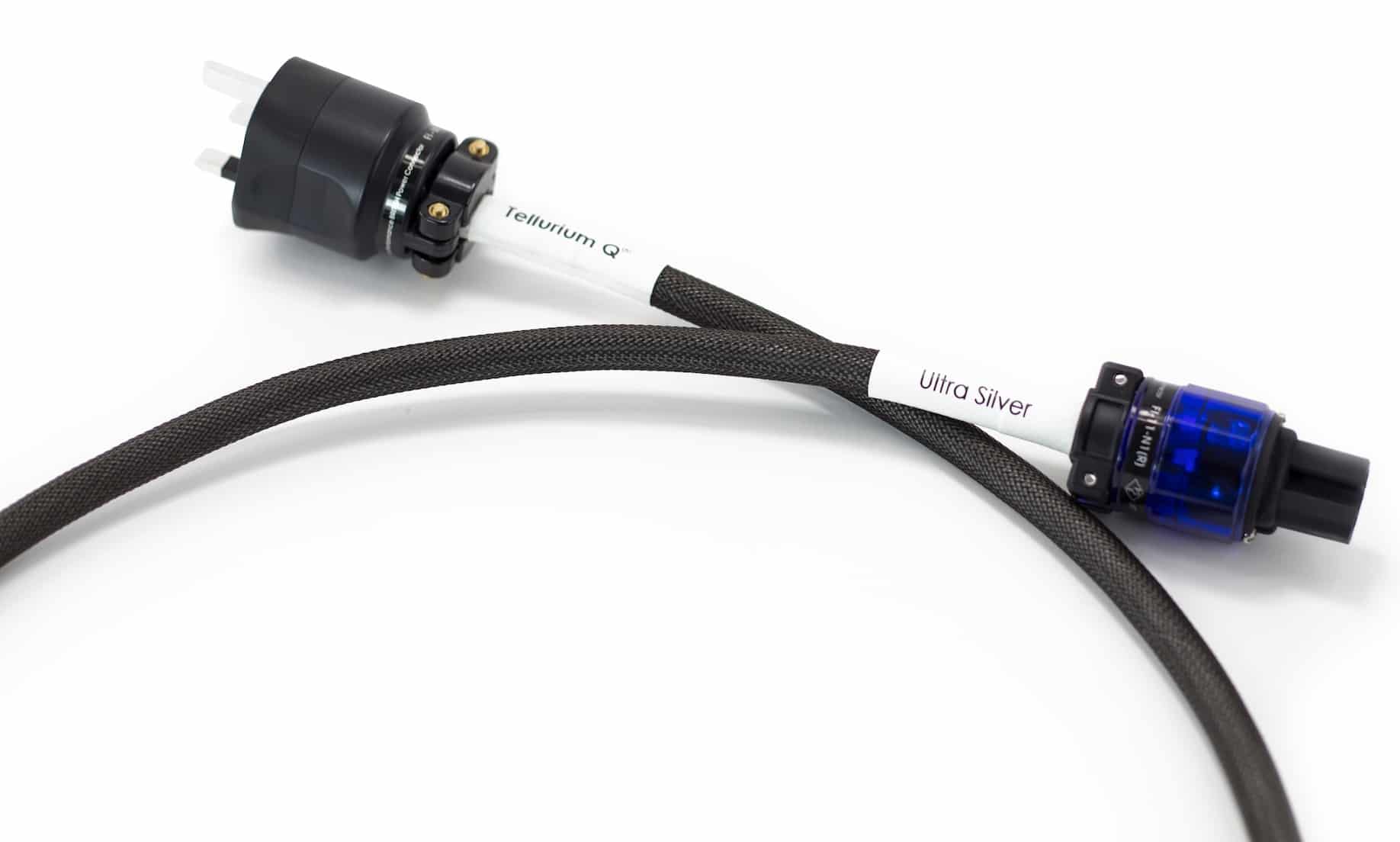 The lower noise also gave the midrange a smooth flow that allowed the band to sound at ease. They gave the impression that they were relaxed and happy to be there. Even a tiny touch of noise adds a level of tension to the soundstage. And that's the thing, I didn't hear any noticeable noise from the Silvers but was surprised that the Ultra Silvers lowered the noise floor still further.  

Bass on CD also impressed. Not in a dominant, heavy duty manner either. Bass from these cables just pushed its chest out a bit. It sounded confidant, imposed itself on the mix to add balance and provided a sense of weight that gave the music a fast but also solid pace. 
SLVER DIAMOND
So how could the Silver Diamond cable possibly improve upon all of that then? It did by going down the refinement route. The entire soundstage was full of finesse, frankly. In comparison to the Silver Diamond cables, the lower cost models sounded like they're walking around with whopping great Wellington boots on and they were falling around the room like a bull in a China shop. The Silver Diamond design was all about honing what was already there. 

So, there was a tremendous sense of focus but focus is just one part of what these cables provided. The Silver Diamonds offered a great performance without any sense of strain or application. You must have seen that on a sports field with the very best player on the park gliding around, doing his thing without any apparent effort and doing it perfectly. That's what the Silver Diamond was all about. Hence, the high frequency tones from Aristillus were almost distilled so that no harshness was present, just the essence of the sound itself.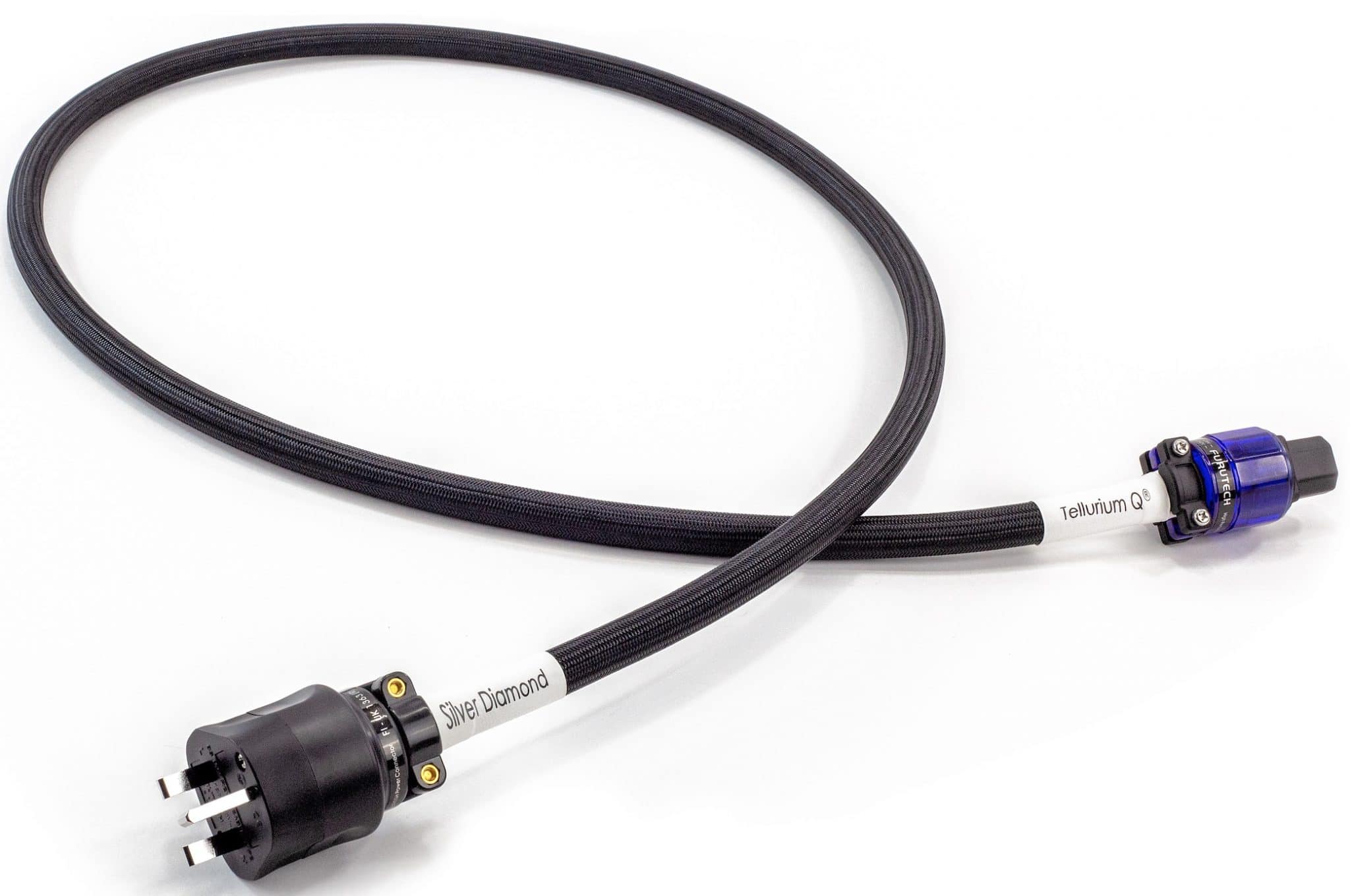 The output from the analogue synths also had a texture to them that added to the tonal realism and, because noise was so low now, subtle effects were effectual. The sounds of a moving foot pedal around one of the keyboard frames and the knocking against the case could be heard in a more complete form than before.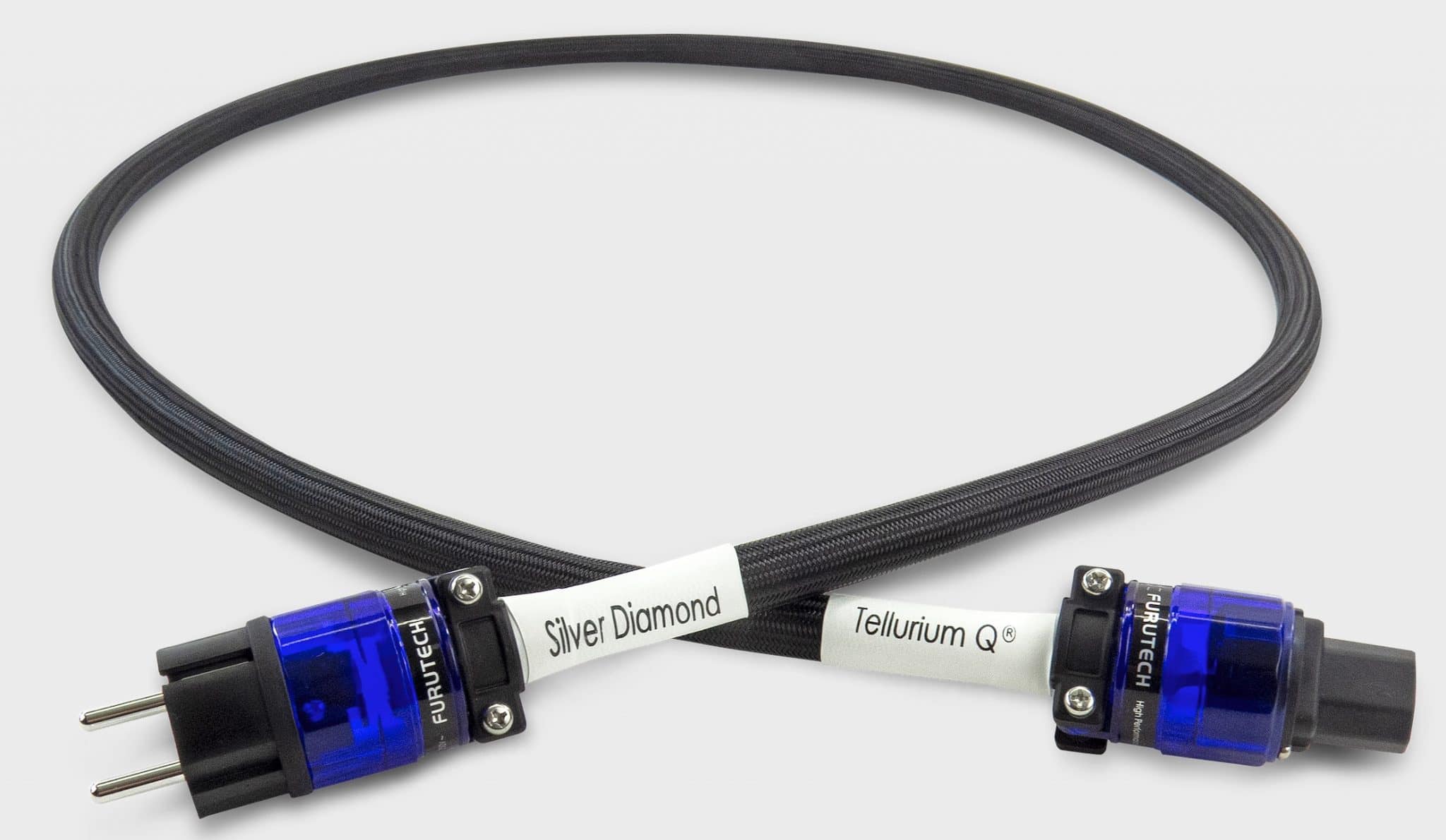 On the O'Day disc, cymbal taps had a purity about them that gave them an ethereal sense, a sound in which gravity played no part. The instrumental separation from the band was also such that the brass section stood alone in its own space while drums did indeed sound like a collection of small cylindrical instruments and not a large thump. 
CONCLUSION
I was duly impressed by each cable, as each sits within its own price point (which is why I've awarded a single rating here, it applies to each cable in turn). Each offered an impressive performance and pushed the sonic boundaries and thus the expectations for each price point onwards. The increasing clarity, lowering of noise and the general refinement of the soundstage itself was impressive. If you're in the market for high end power cables, you cannot and should not ignore the Silver range from Tellurium Q.
---
Prices: 
Silver: £1,200 for 1.5m
Ultra Silver: £1,680 for 1.5m
Silver Diamond £2,200 for 1.5m
Tel: 01458 251997
Website: www.telluriumq.com 
---
GOOD: clarity, midrange detail, frequency discipline, mature bass, airy soundstage 
BAD: nothing
RATING: 9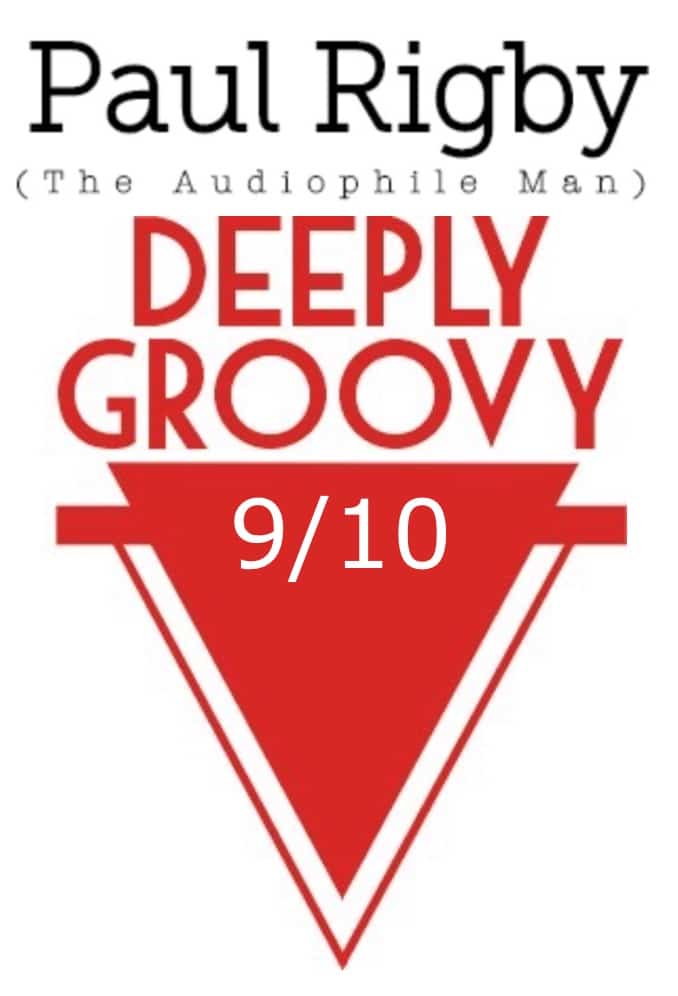 ---
[Don't forget to check out my Facebook Group, The Audiophile Man: Hi-Fi & Music here: www.facebook.com/groups/theaudiophileman for exclusive postings, exclusive editorial and more!]
REFERENCE
Origin Live Sovereign turntable
Origin Live Enterprise 12″ arm
Avid Acutus Reference turntable
SME IV tonearm
Van Den Hul Crimson XGW Stradivarius Cartridge
Soundsmith Paua Mk.II cartridge
Icon PS3 phono amplifier
Aesthetix Calypso pre-amp
Icon Audio MB845 Mk.II monoblock amplifiers
Quad ESL-57 speakers with One Thing upgrade
Tellurium Q Silver Diamond cables
Blue Horizon Professional Rack System
Harmonic Resolution Systems Noise Reduction Components
All vinyl was cleaned using an Audio Desk's Ultrasonic Pro Vinyl Cleaner