The Article
Cheema Mukherjee's Sheema
4th December 2014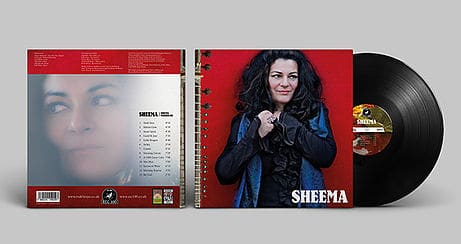 Title: Sheema
Her debut album, Mukherjee already has a reputation as a top ranked sitar player, learning her craft, via Hindustani classical music, from her uncle, Nikhil Banerjee, Ali Akbar Khan and Aashish Khan. The first vinyl release on the ECC 100 label is thus an ideal opportunity to hear this expressive instrument on analogue.
This might be her debut album but fans of alternative dance music and intelligent techno, not to mention regular listeners to the much missed John Peel Show, will be very familiar with Mukherjee's output as part of the revered Trans Global Underground, fronted by Natacha Atlas as well as her work with the Imagined Village, the multicultural folk project set up by Simon Emmerson of Afro Celt Sound System.
In 2005, she emerged as a composer in her own right, creating the music for the West Yorkshire Playhouse productions Gluey and the Lion and Non-Contact Time as well as the score for the Tamasha Theatre Company's 2009 musical Wuthering Heights. Her composition Bending in the Dark appeared during the 2012 Summer Olympics.
My goodness how this new album rings the changes of variety.
Starting with Slash Sitar which sounds positively heavy metal in its approach. Grandiose, epic and dominating. Sikkim Girls lowers the pace and takes a lumbering, yet still complex arrangement while Little Dragon sees Mukhergee in full sitar solo flight, forming complex shapes and pictures. The cross cultural nature of her career remains on this album with her moving into Radiohead lyrics while her reggae-tinged Sitska begs for regular dips to the knees during play. Then there is L'amite, complete with a French lyric! You get the general idea, here.
Yes, it might lack a little focus, Mukherjee might sound like she's just found the keys to a sweet shop, but there is plenty