The Article
RÜDIGER LORENZ's The Syntape Years 1981-1983
4th February 2015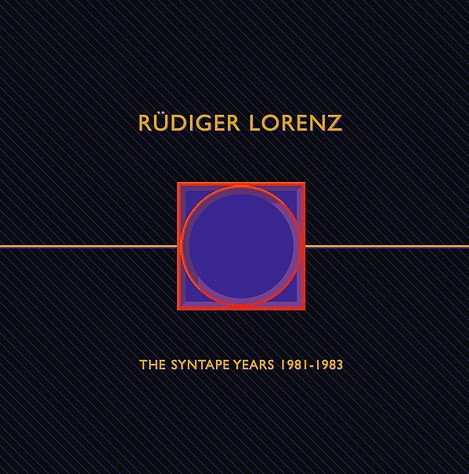 Title: The Syntape Years 1981-1983
Label: Vinyl On Demand
You can place Lorenz in the same company as Conrad Schnitzler, Edgar Froese, Dieter Moebius and Hans Joachim Roedelius. Lorenz was an innovator, grabbing an early Moog but then constructing his own synths plus effects boxes.
What you've got here are a series of four early tape works released in the early 80s on his own label: Queen of Saba, Silversteps, Wonderflower and Earthrise. At this time, Lorenz was an important figure in the cassette culture of the time. He and Peter Schäfer, launched the tape-label Syntape and released more than 30 releases over five years.
Vinyl on Demand deserves a pat on the back. Not only for utilising the original sources but their implementation has been impeccable. While other records that I've recently review were 'loud' at my default '65' volume setting on my pre-amp, this recording has so little noise attached to it that I was encouraged to up the gain on two occasions which enhanced the lower frequencies immensely giving me a thunderous suite of lower frequencies. Bass fairly shook the room while the upper mids where insightful and detailed.
Lorenzo presents a series of intriguing soundscapes, sometimes with a rolling, heart-beat…beat that is not only hypnotic but its multi-layered construction sucks you into the music. Sometimes his work is meditative, presenting synth drones which build and expand, creating magical air sculptures. In this way, Lorenz combines power and beauty. Many was a time that my sole response to this music was a quiet and elongated, "Wow!"
Also from Vinyl On Demand, look out for the experimental synth work of Fockewulf 190 and The First and Second Side of the Mystic Synth, limited to 400 copies over two discs featuring In The Rooms of Memory, rare demos from 1986.