The Article
Phil Collins: With a Straight Face
20th December 2019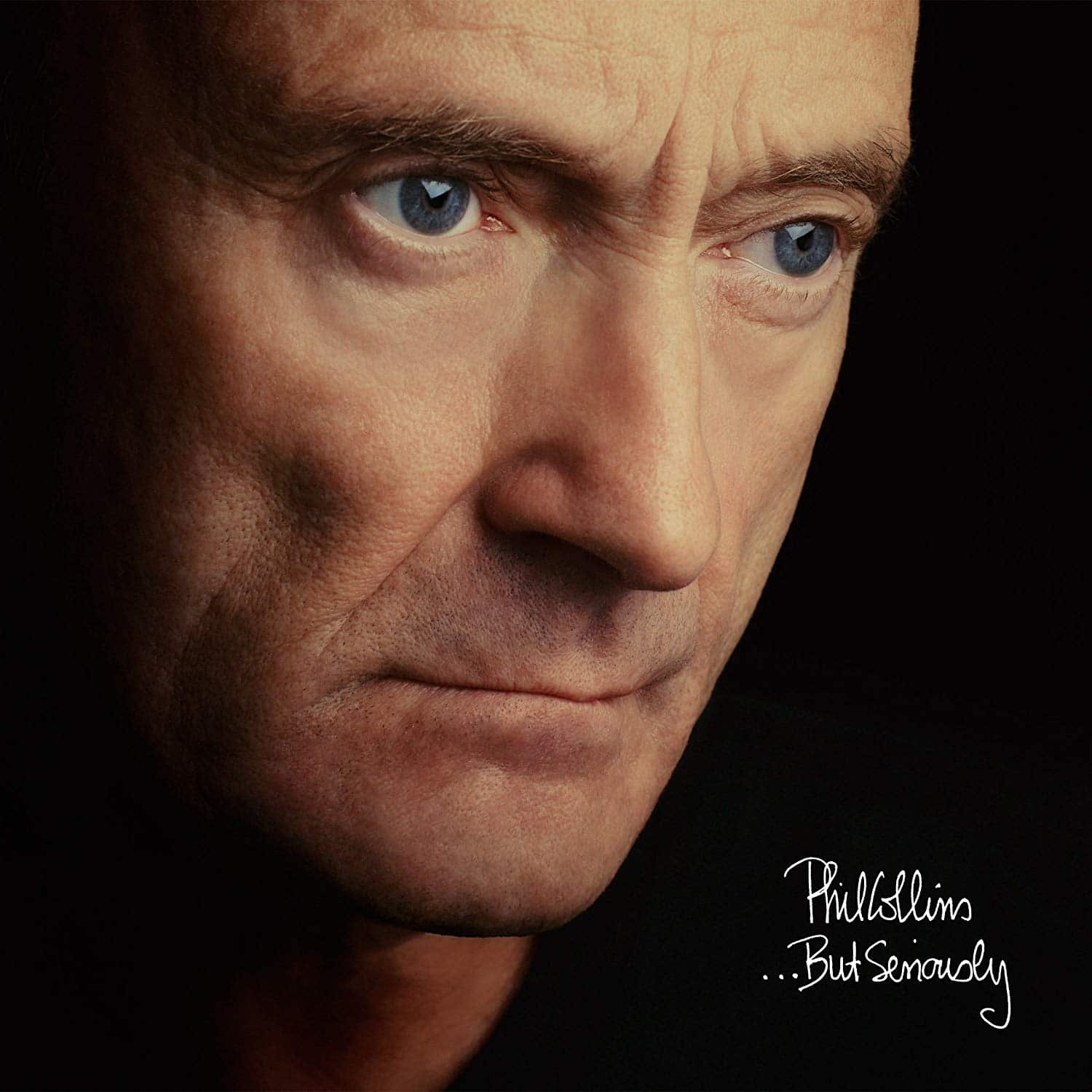 Title: …But Seriously
Label: Rhino
The fourth solo outing from Phil Collins, …But Seriously was initially released in 1989. A quick count on the fingers reveals that the piece has now reached its 30th anniversary. This new edition will be limited to 1000 double LP sets. 
It was a pretty successful release, the first time around, hitting the No.1 spot in 16 countries, spending 15 weeks at the top of the UK charts and four in the US. Single tracks included: Something Happened On The Way To Heaven, Another Day In Paradise, I Wish It Would Rain Down (featuring Eric Clapton), Do You Remember, Hang In Long Enough and That's Just The Way It Is. Oh and this version has been pressed on turquoise vinyl.
The content of the vinyl was arguably more revealing about Collins' thoughts and feelings about the world around him. Whether that be about the troubles in Ireland and homelessness to matter closer to home such as meeting your first love after years apart.
Phil Collins saw this album as tougher in tone and approach. He was afraid that some listeners might think he'd ventured too far into pop and was eager to return to the bite of his debut release, Face Value.
In mastering terms, I would say that there is a slight sheen of compression on this LP. I guess that the midrange has been boosted a touch to 'enhance' detail. Nothing destructive and obviously edgy, you understand, but there is definitely something there adding a slight emphasis up in the upper frequencies and honing the focus of the bass. 
Detail is present and is pushed forwards in the mix so the ear will typically pick up everything available on the broad-based soundstage. And that sound is busy, packed with a host of instruments and voices. Collins certainly puts on a show here.
If you would like to purchase this LP set you can from the following links:
[Don't forget to check out my Facebook Group, The Audiophile Man: Hi-Fi & Music here: www.facebook.com/groups/theaudiophileman for exclusive postings, exclusive editorial and more!]