The Article
Paul Rodgers' The Royal Sessions
4th December 2015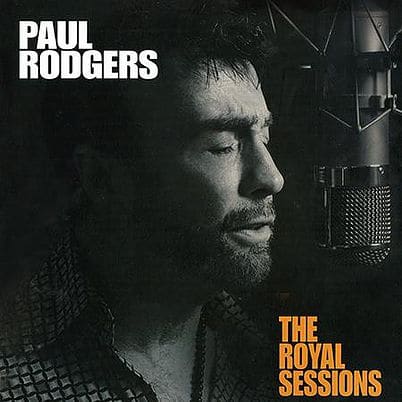 Title: The Royal Sessions
Label: Pie Records
It's been quite a career. Spanning four decades, Rodgers has fronted bands such as Free, Bad Company, the Firm, the Law plus has found the time to become a temporary front man for Queen and still have a flourishing solo career.
The Royal Sessions sees Rodgers celebrating his love for Southern soul. So, where better to indulge that in Memphis with the musicians of Royal Studios? Opened in 1956, it has recorded greats such as Al Green and Chuck Berry.
"We had such a blast making the album. It was a dream come true. This was the music I listened to when I was a teenager and it really powerfully influenced me. In everything I've done, it's been the inspiration for it all. So, when I walked into that studio and met the guys and we started playing, it was really like coming home," said Rodgers, who was conscious of the audiophile aspects of the creation, "Everything was analogue in the Royal Studios, so the sound was just that beautiful, deep, lovely spaced sound. Anything analogue is such a beautiful sound."
The songs featured on the album included tunes recorded at Stax and Muscle Shoals but Rodgers has made sure to retain the spirit and arrangements of the originals which is to his credit. Even Walk On By, which most people associate with Dionne Warwick, has plugged into the version sung by Isaac Hayes.
Rodgers also retains a vocal balance here. He never beats the life out of the songs, in a crude effort to prove his chops. He backs off, respects the songs but still gives the listener a reminder of the power of his delivery with that trademark rasp. Rodgers clearly had a great time recording this album and you will have a great time listening to it.