The Article
Paul Parrish: psychedelic folk-pop with a whopping great smile
4th March 2017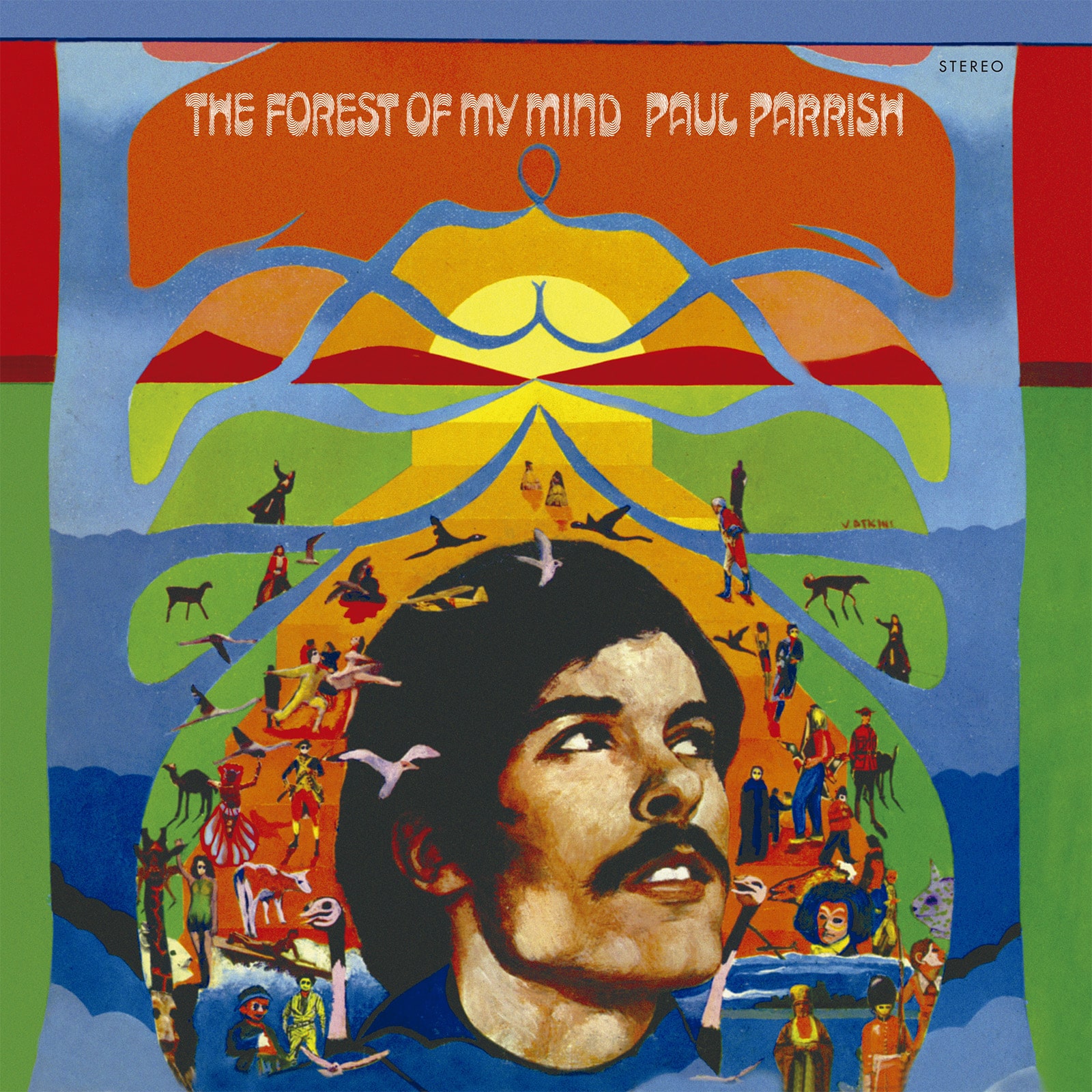 Title: The Forest of My Mind
Label: Mapache
Released in 1968 and now reissued for the first time on vinyl, this selection of folk-pop has a lightness of touch that is almost marshmallow in its fluffiness. The songs display a melodic attractiveness that recalls songs from the likes of Donovan. There's that same psychedelic edge that Donovan had while Parrish also manages to access strings to give his work bulk and richness.
There's plenty of psychedelic arrangements here, especially the title track, added to pastoral, hippie-esque lyrical imagery to boot.
What really comes through, though, more than the music, more than the arrangements, more even than the songs themselves is Parrish himself. This guy is a happy chappy. His generally optimistic nature never sounds false or put on in any way. He has a genuinely sunshine aspect about his personality. So much so that you really believe in him and his view on life. It's a bit like watching 20 TV episodes of The Monkees. After a while you get so into it, you think that anything is possible and that we should all be smiling and singing all of the time. Parrish is the epitome of 'nice' but not in a disagreeable or annoying way.
Even his Beatles cover of You've Got To Hide Your Love Away is decent enough for a bog-standard copy. Even if I disagreed with his interpretation I would find it hard to stay angry at the guy. He's just far too nice.
In terms of mastering, I did wonder if this album has been dubbed from vinyl and, hence, utilised the original mastering to a greater extent because the upper mids are rather compressed, giving the music a rather bright tinge, especially during vocal and guitar crescendos. Apparently not, though. I hear that the original tapes were utilised. The compression is not overly offensive, though and Mapache has obviously done its best to minimise the effects. Which is…nice.