The Article
New Order' Music Complete: first full studio release since 2005's Waiting For The Siren's Call
2nd May 2016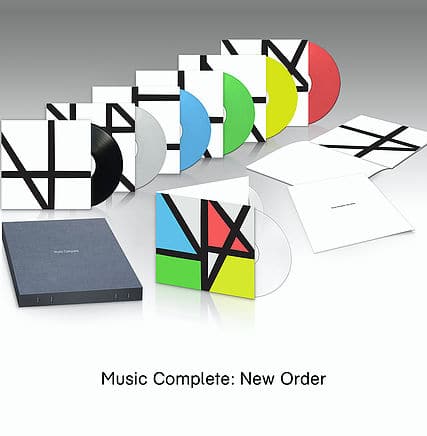 New Order's and their debut for Mute. The album finds the group revitalised, and where they had previously pushed toward electronics or guitars, here the two are in balance. Music Complete also marks a return to the studio for Gillian Gilbert, this is her first album with New Order since 2001's Get Ready.
The Deluxe Vinyl Box-Set features the new album on double clear vinyl plus extended versions of all 11 brand new tracks on an additional 6 pieces of coloured vinyl. Packaged in an archival acid free box, using 1300 micron grey white board and a wire stitch. The box is debossed on the lid and base. Art direction by Peter Saville.
Out now, this 8LP box set is priced at £75.