The Article
MUSIC MAGAZINE – 7 OCTOBER 2022
7th October 2022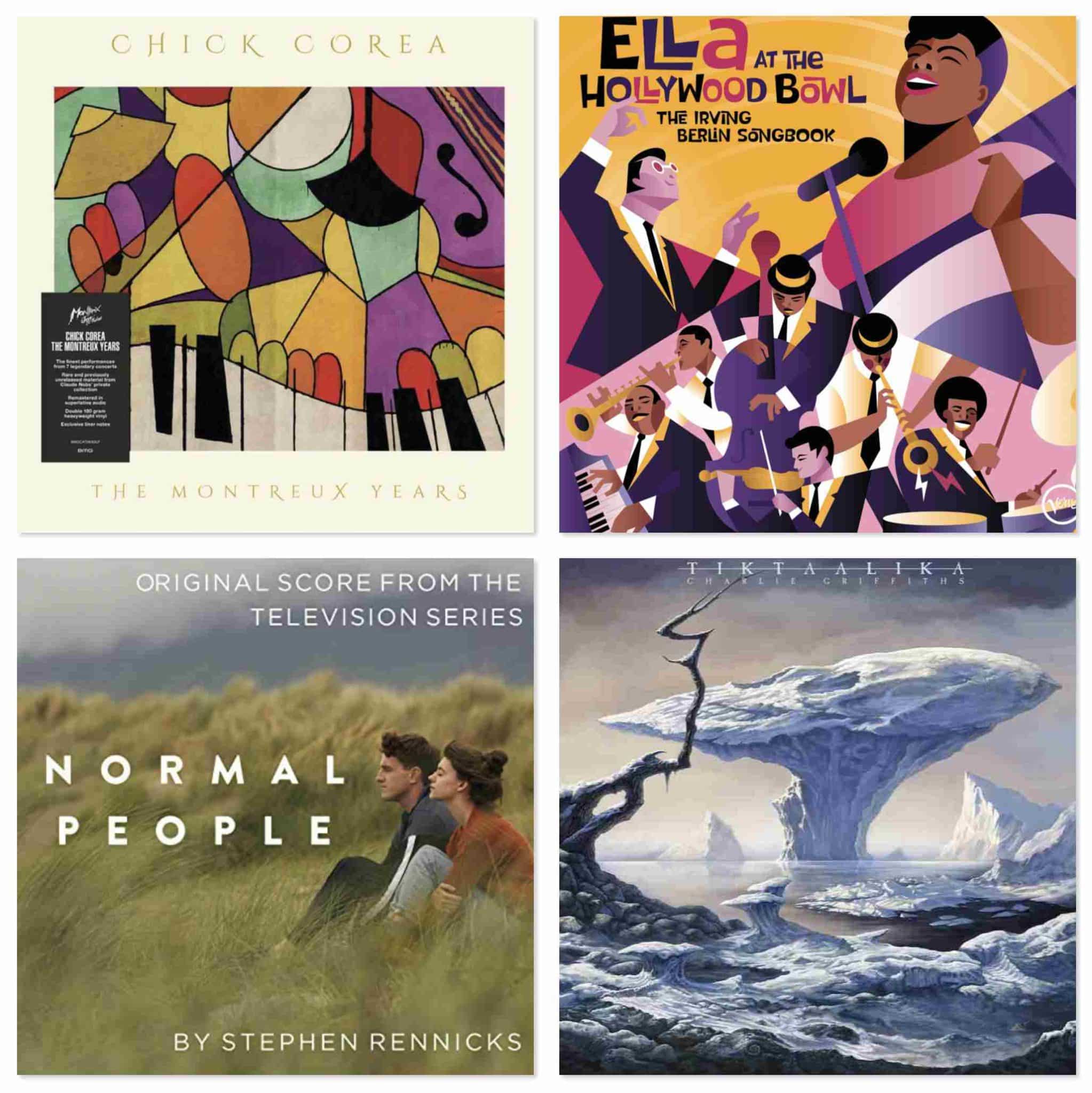 More vinyl news in this Music Magazine (well newsy previews) for you and well, this might take longer than I thought…getting through my back log here, that is. That's what you get when you spend too much time reviewing HiFi, eh? So, another 10 items for you this week. And same again next week by the look of it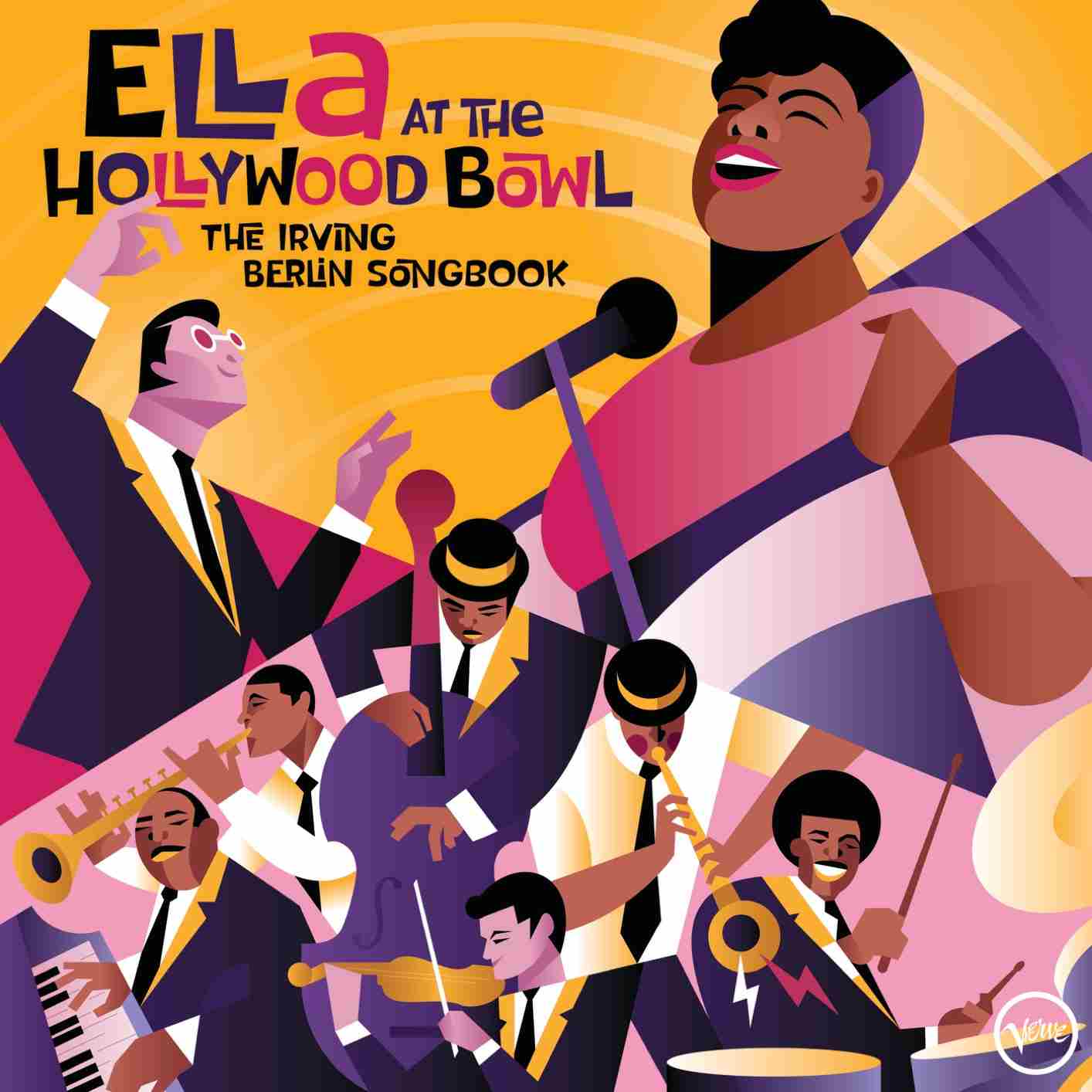 ELLA FITZGERALD
Called Ella at the Hollywood Bowl, The Irving Berlin Songbook (Verve) this is a bit of a lost gem. Well, it was found in producer Norman Granz's personal collection so not so much lost, as squirrelled away, you might say. 
This is the first time Fitzgerald worked with Paul Weston and the first time she performed these songs live. And this is live, just to confirm, from 1958. Prime Ella. Fifteen tracks including classics. And I mean classics. Stone cold: Puttin' On the Ritz, Cheek to Cheek, Always, I've Got My Love to Keep Me Warm. You look up 'classics' in the dictionary and it will list the songs on the back on this album. 
BUY HERE:
USA – https://amzn.to/3CHRqiQ
EUROPE – https://amzn.to/3SZsFnC
TYLER KLINE
Subtitled Orchard: A Collection of 50 Short Solo Piano Pieces, inspired by…fruits is a double album on the Neuma label (neumarecords.org) recorded from 2018-2021 and recorded in Barness Recital Hall, USF School of Music, University of South Florida, Tampa, FL. Kline is the composer but it was commissioned by 27 different pianists, it's also been used as a learning tool. Contemporary classicism in the round, you might say. This double features 14 pianists plus work by artist, Soo Jin Brown. Lovely stuff. First funded by Kickstarter, I'm happy to see it now on wax. 
BUY HERE:
https://tylerkline.bandcamp.com/releases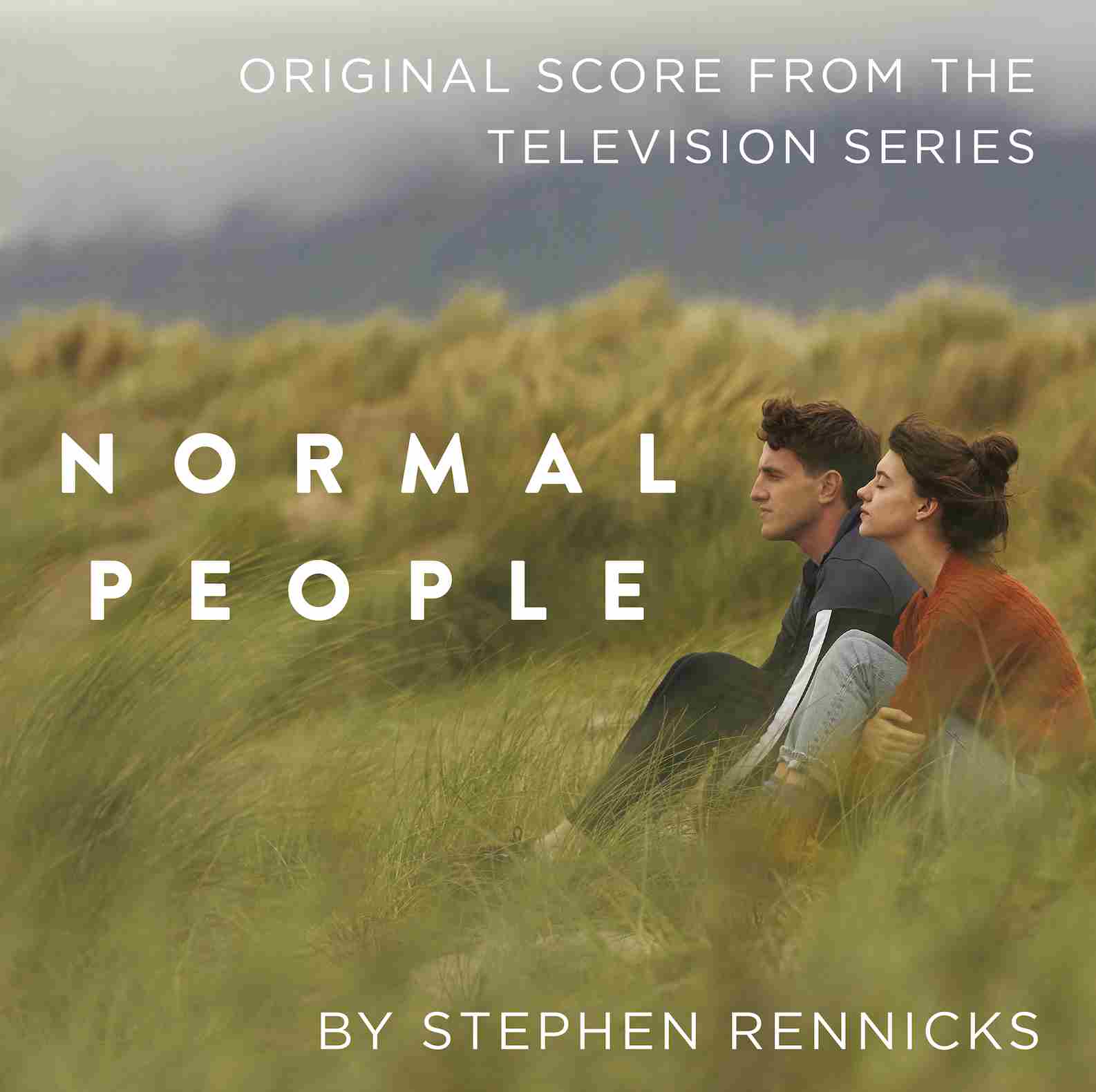 NORMAL PEOPLE
An Original Score from the BBC/Hulu Television series created by Stephen Rennicks, this one has been produced by Demon (https://www.demonmusicgroup.co.uk/), in the UK. Low key, sensitive, in no hurry, smells lots of roses on its journey, infused with electronic ambience and neo classicism. That's normal…isn't it? (Oh and Together Again is just scrumptious.)
BUY HERE:
USA – https://amzn.to/3SOeVMY
EUROPE – https://amzn.to/3VnEGWj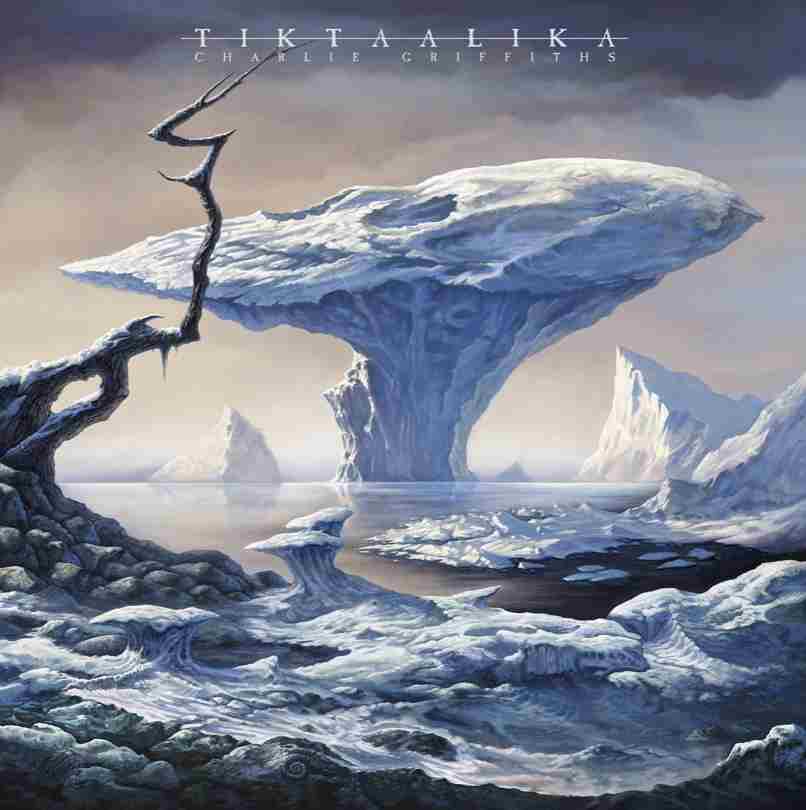 CHARLIE GRIFFITHS
Tiktaalika (Inside Out) arrives as a double album with a CD enclosed and features a host of guests including his own prog metal outfit Haken, plus vocalists Tommy Rodgers, Daniel De Jongh, Vladimir Lalic and Neil Purdy. Fast-paced, gritty, growly and primeval stuff, Haken fans should apply. 
BUY HERE:
USA – https://amzn.to/3T2Rdw3 
EUROPE – https://amzn.to/3SDiVjj 
KOTA MOTOMURA
Pay It Forward (Hobbes; hobbesmusic.co.uk) is a distinctly house/techno outing. This 6-track 12" what, EP I suppose, takes Kraftwerkian arrangements, combines them with more pastoral fare and even adds a bit of the ol'tribal rhythm. A sonic banquet then. 
BUY HERE:
https://hobbesmusicon.bandcamp.com/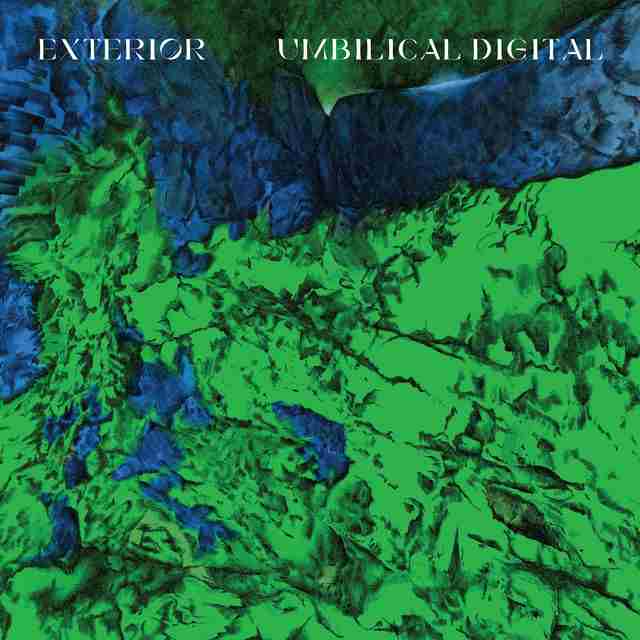 EXTERIOR
Also from Hobbes comes Umbilical Digital which moves in a rather more experimental yet no less groovy electronic direction. This 8-tracker is from one, Doug MacDonald. The beats are a tad more aggressive while the arrangement is more precise and edgy. Hand in your face techno. 
BUY HERE:
https://hobbesmusicon.bandcamp.com/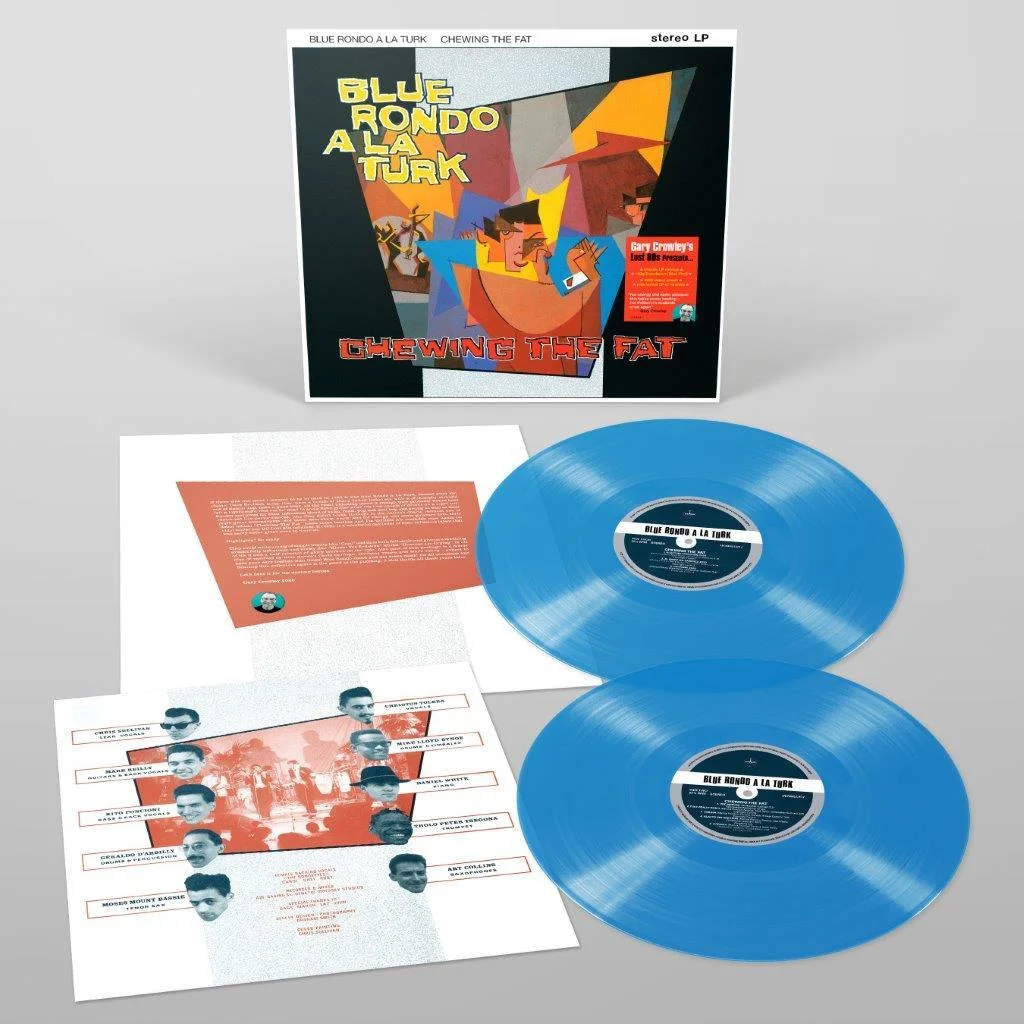 BLUE RONDO A LA TURK
Another one from Demon and Chewing the Fat for you or a combo of Latin jazz, R&B, Cuban and urban soul, if you prefer. Back in the 80s, the band had hits with Me And Mr. Sanchez and Klacto Vee Sedstein. When this band disintegrated, another band, Matt Bianco (Remember them? The single, Get Out of Your Lazy Bed?) was formed in their place. This is a reissue of Blue Rondo a La Turk's 1982 debut. 
BUY HERE:
USA – https://amzn.to/3SJ2z8Y
EUROPE – https://amzn.to/3RJUNdA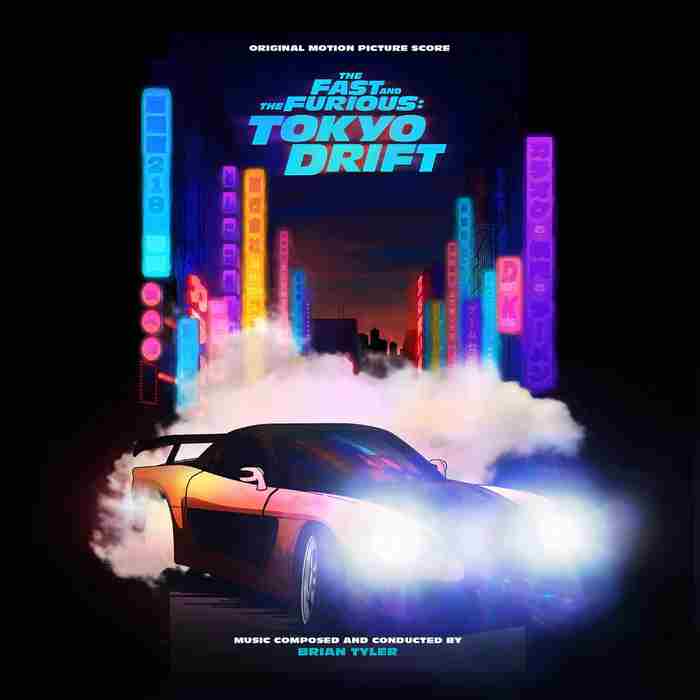 THE FAST AND THE FURIOUS
An Original Motion Picture Score for you on vinyl via Varese Sarabande/Universal, this is Tokyo Drift via Brian Tyler, the first time it's been on this format (and orange and black vinyl to boot) with new art on the front sleeve and a neat etching on Side D of The Drift King's Scarab Beetle. The music is big, bold, dramatic, fast-paced (surprise, eh?), banks of strings, electric guitars, bright synth play. Subtle, it ain't.
BUY HERE: 
USA – https://amzn.to/3Chbvv5
EUROPE – https://amzn.to/3rKjjk1 
ACE HANSELL JR
The album (it's also a comic and a game actually, check the link for more on those), Songs From Croix-Noire (Madhouse Rag; www.croixnoire.com) was produced and arranged by Mike Batt, of all people (and Chris Spedding, so I hear). It sounds like an edgy Broadway show, where each song is trailed by a plot point, a sort of play combining rock and orchestral arrangements. A rock opera? Just maybe. 
BUY HERE:
USA – https://amzn.to/3ecwYNY
EUROPE – https://amzn.to/3yngyJa
CHICK COREA
From BMG, is a new slice of archive goodness from The Montreux Years. A rather lovely double album, it features performances from 1981 to 2010 from a range of locations such as the Auditorium Stravinski, the Miles Davis Hall and the Casino Montreux. The airy, spacious atmosphere of this live work only helps, I feel, the core presentation. It's full of delicate touches. The space this release affords only helps to free the music. 
BUY HERE: 
USA – https://amzn.to/3yraTSx
EUROPE – https://amzn.to/3SXjEMc