The Article
mop mop's lunar love: the outfit's fifth studio release
7th June 2016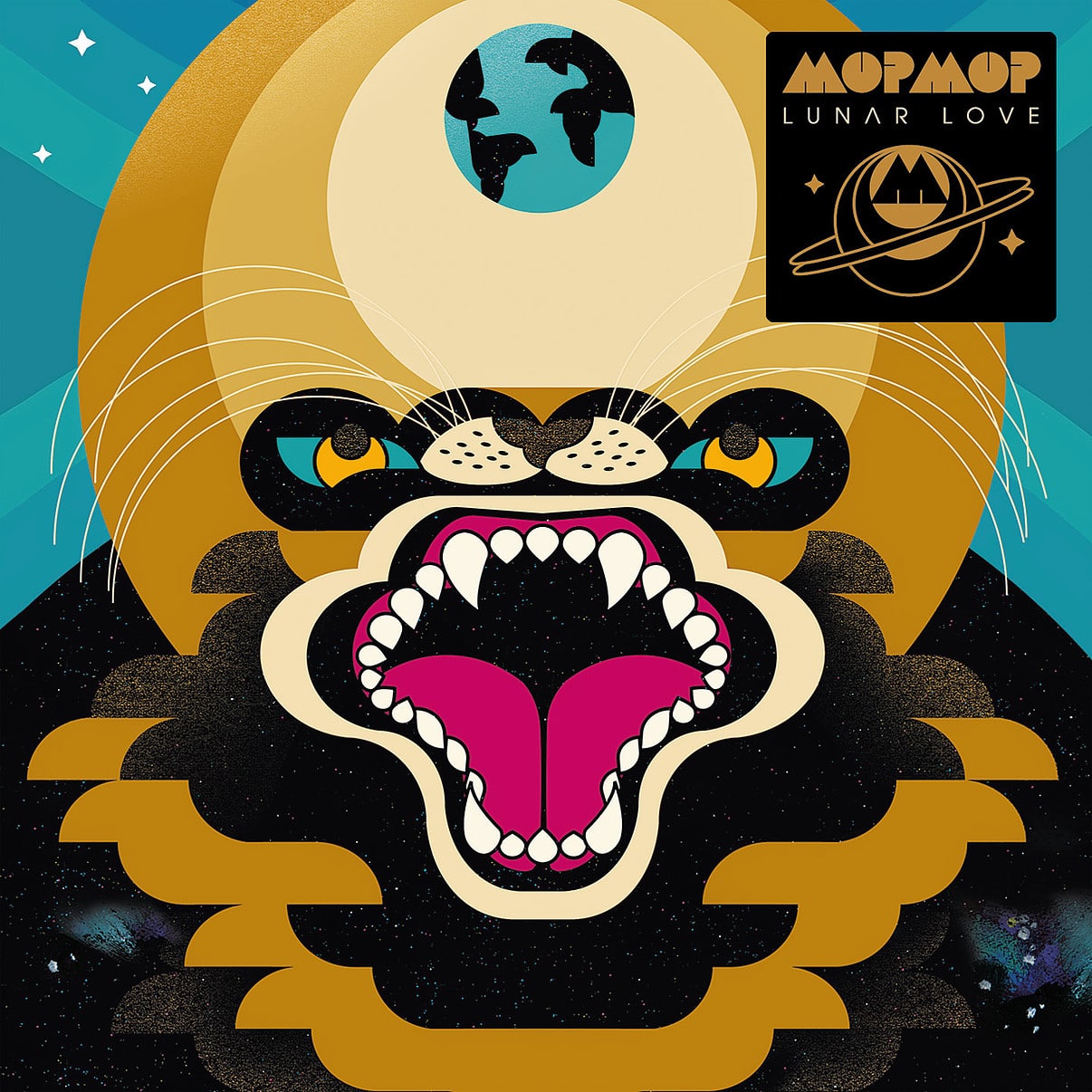 Title: Lunar Love
Mop Mop's fifth studio album includes collaborations with the British poet Anthony Joseph, the Parisian rising star Wayne Snow and the Ninja Tune artist Annabel.
Featuring the core talents of Andrea Benini on percussion, Alex Trebo on keyboards, Pasquale Mirra on vibes, Salvatore Lauriola on bass and Danilo Mineo on secondary percussion, this album combines world music constructions but frames them with a jazz-rock arrangement and adds modern sampled effects. The style tends to change on a regular basis. You think that you've got the style tagged when a beats/trip hop type vocal and backing heaves into view to throw the cat amongst the pigeons. Then a soul-type presentation gives you pause for thought until epic synth sounds reflect prog vibes all over the place but then…isnt that a reggae beat on that track?
The problem with an album like this is that the project can be accused of a lack of direction and, to be honest, that would be a fair criticism of Lunar Love. I'm not suggesting that the band needs to narrow its viewpoint but there are times when this album sounds more like a compilation of artists and ideas. Maybe that's exactly what they were aiming for but you do get the feeling that there's half a dozen albums sitting in this gatefold sleeve.
Have fun with this project but it sounds to me as if someone has downloaded a disparate bunch of tracks off iTunes and made a 'mix tape' from them.
In audiophile terms, the label has done an admirable job giving the lead vocal a focus and  space that allows it to become the focus of the music. In fact, the music almost orbits around it while the excellent midrange enhances the degrees of shade of the vocal delivery adding atmosphere to the songs.