The Article
Max Richter's Songs From Before: with a guest appearance by Robert Wyatt
21st May 2016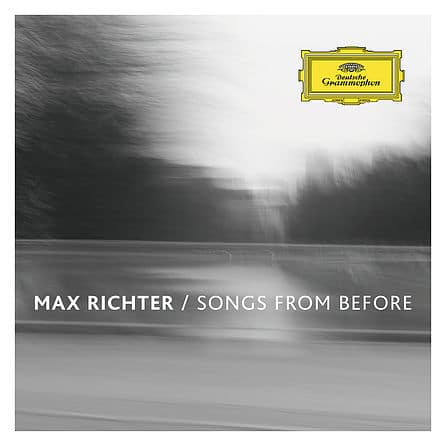 Title: Songs From Before
German-born Richter is one of those rare birds, a cross-over artist in that he will sit quite nicely under the classical banner but can easily fit into electronica too with a hint of rock here and there that means he is ideal material to construct film soundtracks. He has also collaborated with many other major artists including Future Sound of London and Roni Size. In his work you can hear the influecnes, a smattering of Philip Glass here, some ethereal-era Pink Floyd there amongst many others.
This particular album is a reissue of a 2006 LP that is drenched with melancholy. The wistful and sometimes mournful emotions that swamp this piece pins you to your chair as you listen to it. You find yourself becoming still, almost meditative and the synth-based sources sweep across you, coating you with a sense of weight.
This musical minor key series of emotion tugs to the heart are punctuated by texts written by the best-selling Japanese author, Haruki Murakami (a man known to produce sometimes fatalistic and quite surreal stories). His text is not spoken by Richter, though, but by the simple tones of ex-Soft Machine drummer and successful solo artist, Robert Wyatt. Wyatt adds a sense of restraint to his delivery, an innocence and straight forward directness that gives the Murakami texts an artless naivety.
In amongst the literary expulsions, Richter blends both piano and electronics that not only frames the words but also takes the ear onto new pathways and adventures of their own.
In audiophile terms, I have no complaints. There is plenty of high pitched upper midrange output from the Richter electronics that could easily turn into ear-piercing noise if the dynamics had been restricted or squeezed in any way but the arrangements are allowed to fly…as do your senses listening to this magical piece.