The Article
Madrugada's Industrial Silence: the band's debut album
18th March 2016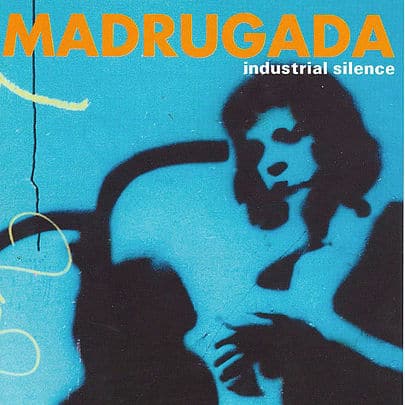 Title: Industrial Silence
Label: Music on Vinyl
The band's debut album that hits the ground running but does so mainly because the band had been together for six years before this release was even pushed out of the door (taking lessons from The Beatles, it seems). A double album, resident within a gatefold sleeve (pressed on blue vinyl with an insert), don't see this release as a container for brief 3-minute pop songs but rather a vehicle for sprawling ballads that vary in intensity and darkness.
Sonically, the master has not only been pressed quietly but there is enough air and space on the pressing to give this release a real sense of grandeur. The first track, Vocal, is epic and spans the soundstage, filling up all of the corners and blasting towards the ear in sheer wall of magnificance. Guitars are powerful and bristling with electricity while the percussion is cooly solid, strong and massy. It has been said that singer Sivert Høyem's style is more a croon than an attack and that is certainly true on this song. What really hits you, though is the guitar playing of Robert Burås' who comes over all country slide but then easily 'slides' into aggressive rock at the drop of a hat.
The track, Sirens, on the other hand utilises secondary percussion to effect a slightly otherworldly presence but that percussion, set against the quiet backdrop, provides many notable sonic highlights that adds to the darker underlying tone of the track, socially enhanced by the foreboding guitar.
A solid album that, although could not be considered ground breaking, offers plenty of sonic highlights.
Also look out for 2008's self-titled LP, also on coloured vinyl with an insert but with the addition of a poster.