The Article
King Cobra Speaker Cables From TCI
22nd May 2019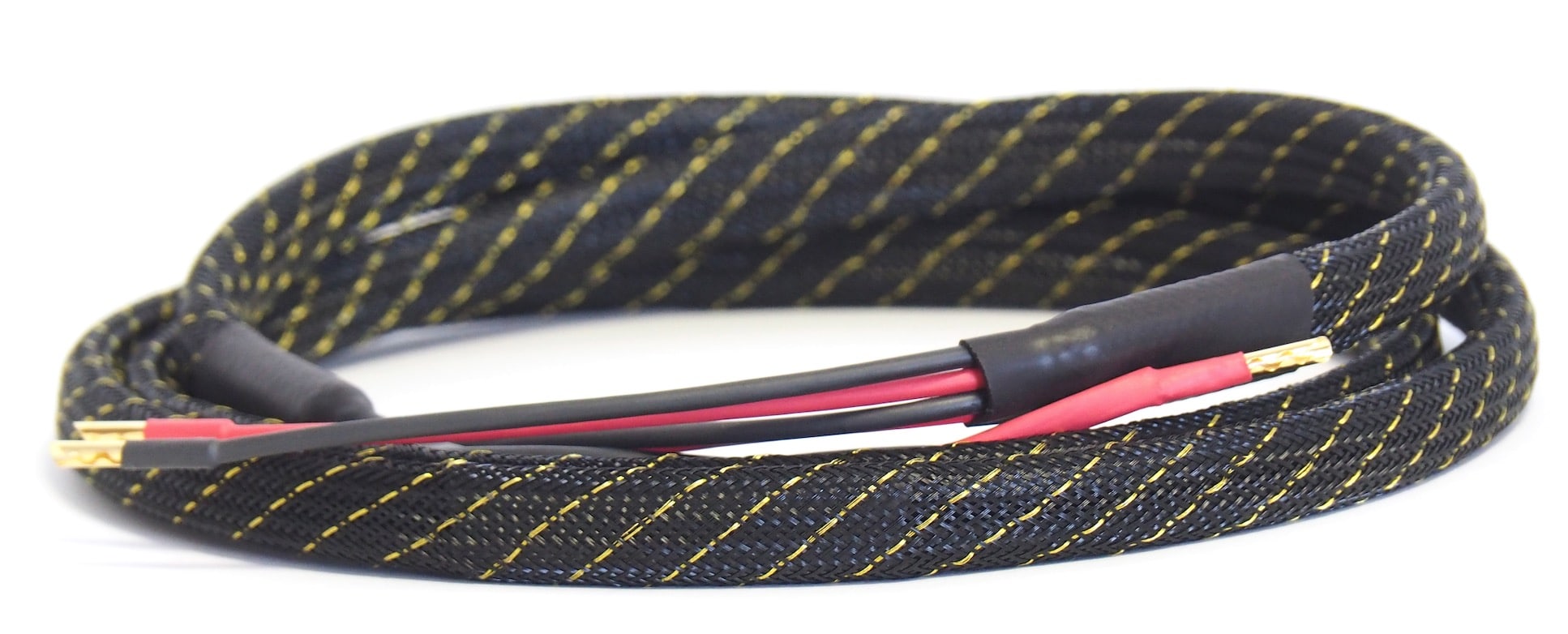 With a manageable 9mm diameter profile so you won't be struggling – like Tarzan wrestling with a killer snake – to install the things, Paul Rigby reviews the King Cobra speaker cables
And that point I made above can be an issue for some higher end speaker cabling. I have reviewed some examples which resemble those transatlantic telegraph cables running under the Atlantic Ocean. You get the feeling that if you dared connect them to your amplifier, the amplifier would be lifted off its feet at a funny angle by the sheer enormity of the cable.
So to receive speaker cables which won't snap off your speaker terminal in two, is quite a relief.
TCI like to throw lots of impressive tags around these cables. You know the sort of thing: aerospace grade this and military grade that but the essence of the cable design rests upon "SP-special" copper alloy, two silver-plated oxygen free copper alloy conductors and PTFE Kapton tape primary insulation. Around that lot, as you can see in the images, is a polyester braid jacket. 
So how do they sound?
SOUND TESTS
I began with the dynamic rock track from Neil Young, Walk Like a Giant from the triple album set, Psychedelic Pill. Featuring distorted lead guitar from Young and a driving backing beat plus lots of whistling from the guys in the back, if truth be known.
Right from the off my attention was grabbed because the King Cobra cables re-arranged my usual soundstage. To hear a set of cables do this to your music can be a little unnerving and wholly surprising. I've experienced this effect on a few occasions but it's always fascinating when it happens. 
On the right channel was Young's growling guitar with an early cymbal tap or two. The King Cobra cables moved that cymbal tap a foot to the left. This was actually a good idea because it not only isolated the cymbal tap, thus making it more noticeable to the ear, but it added space around the instrument which enhanced its tonal performance.

More than these spot changes, I was intrigued to hear the generally focused performance of the cables. Young's vocal can sound a little mushy and smeared. Not here which, oddly enough, made him sound younger with a voice that was ever so slightly, well, noble in performance. Bass, on the other end of the frequency spectrum, also sounded tight with no apparent bloom. Bass guitar had a characterful presentation with each note standing out to great effect. 
More than that, the backing vocal harmonies from the Young support outfit, Crazy Horse, now had a distinct make-up. That is, they sounded like a collection of voices rather than a muddy amalgam. Lesser cables can make the sound resemble one smudgy voice. The King Cobras, on the other hand, added clarity to this sector so that your ear could hear individual voices within the whole.
I changed the music to the original pressing of Jonny Desmond In Las Vegas on Coronet and the Amercian Songbook classic, I Can't Get Started With You.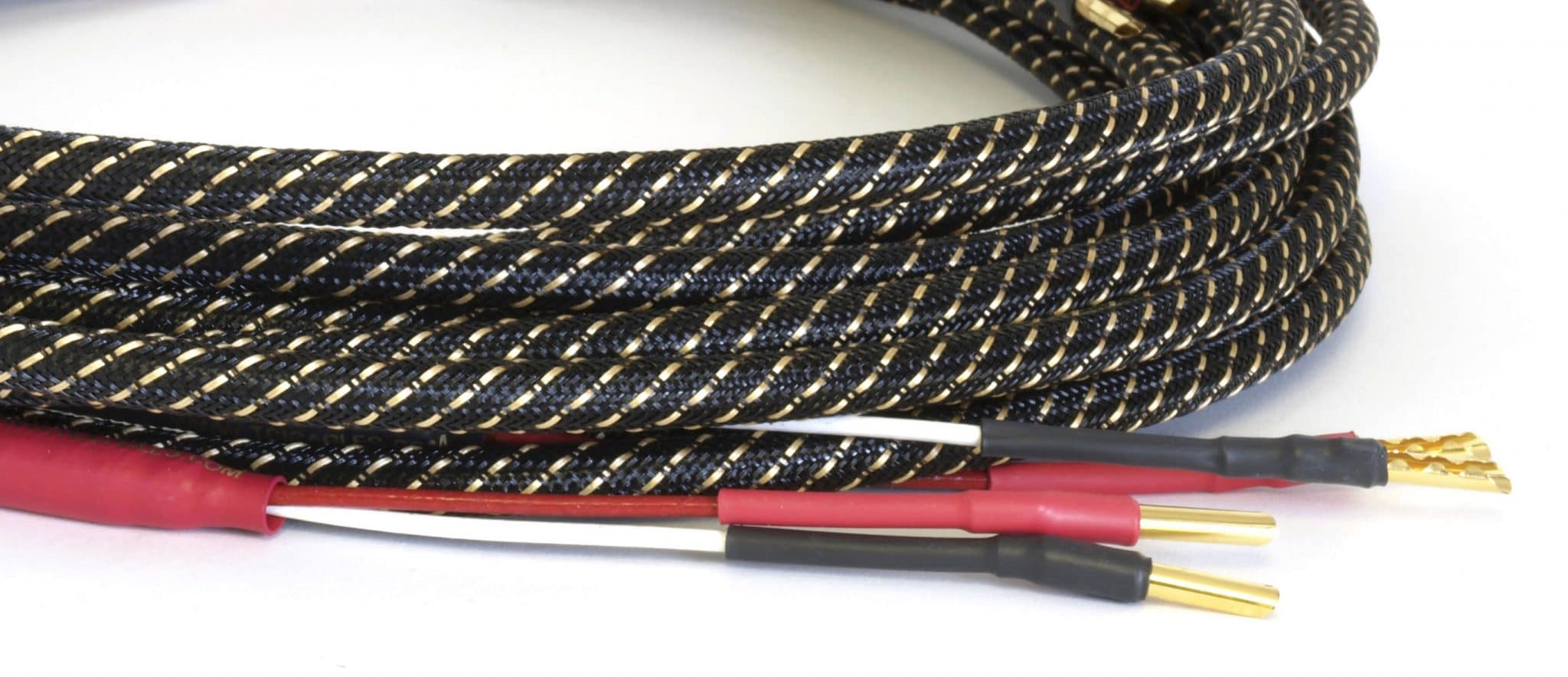 What hit me here was the King Cobra's open and naturalistic performance. The air and space in and around each instrument across the soundstage was very relaxing to the ear. Backing trumpets and trombones had that essential brassy element to their output but there was also a smooth flow to them that eased across the soundstage. In contrast, saxophones offered a touch of texture due to the reedy element of their personality. It was nice to hear the tonal differences from these cables.
In general terms, I was impressed with the basic discipline from the TCI cables. There was no brightness or stridency around the midrange and pinching was never apparent with the treble. Bass also behaved itself and didn't encroach where it was not supposed to – producing that tell-tale warm glow you sometimes hear. This encouraged the test music to retain a sparkling transparency. 
CONCLUSION
What you want, in performance terms, from any cable design is transparency, no colour, no EQ-type effects or anything added to the music. That spins both ways because you also don't want anything taken away or veiled. For the price, the TCI King Cobra speaker cables offer an ideal performance, giving the ear a sense of purity and clarity that enhances the music that's already there. That's the point of excellent cables and the King Cobras are certainly that. 
---
TCI KING COBRA SPEAKER CABLES
Price:
Stereo pair is £670 for 3m
Bi-Wire is £1,300 for 3m
Tel: 07710 196949
Website: www.tcicables.com
---
GOOD: transparency, clarity, imagery, characterful bass
BAD: nothing
RATING: 8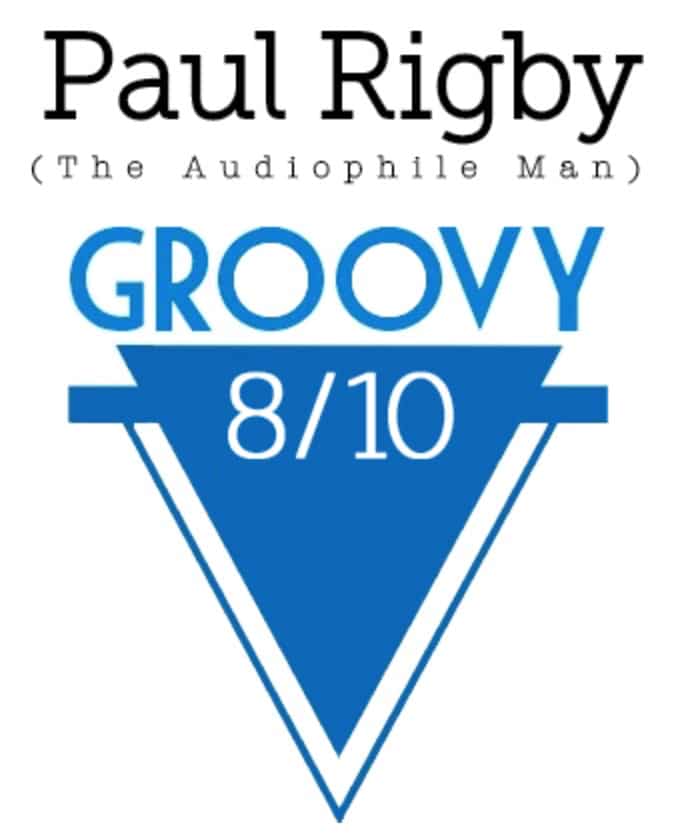 ---
[Don't forget to check out my Facebook Group, The Audiophile Man: Hi-Fi & Music here: www.facebook.com/groups/theaudiophileman for exclusive postings, exclusive editorial and more!]
REFERENCE
Origin Live Sovereign turntable
Origin Live Enterprise 12″ arm
Van Den Hul Crimson XGW Stradivarius Cartridge
Soundsmith Paua Mk.II cartridge
Icon PS3 phono amplifier
Aesthetix Calypso pre-amp
Icon Audio MB845 Mk.II monoblock amplifiers
Quad ESL-57 speakers with One Thing upgrade
Blue Horizon Professional Rack System
Harmonic Resolution Systems Noise Reduction Components
All vinyl was cleaned using an Audio Desk's Ultrasonic Pro Vinyl Cleaner