The Article
Kansas: Wearing a Prog Masque?
25th June 2019
Title: Masque
Label: Music on Vinyl 
Moving onwards from any successful and accepted genre can be difficult. Hard core prog bands like Yes and Emerson, Lake & Palmer did well in the USA during the early 70s (their respective 1971 and 1972 tours are testament to that). If you then declare to your prepped-by-prog audience that you're going to feed them more prog (yaayyy!) But then you're also going to combine it with boogie (yaa…huh?) then that might take a bit of work. Kansas did just that. That's what the founders of Kansas, guitarist Kerry Livgren, bassist Dave Hope and drummer Phil Ehart intended. 
Joined by Robbie Steinhardt on violin, vocalist/keyboardist Steve Walsh and guitarist Richard Williams, the band's cuddly mid-Western name helped the level of acceptance to grow. That and constant touring. They toured and toured, released their self-titled debut in 1974 and, you guessed it, toured and toured. You can never accuse these guys of laziness, that's for sure. 
The chap's fourth album, Leftoverture helped them to attain stardom via the hit Carry on Wayward Son. Yet it's the band's third album that I'm looking at here, the one they released before they all opened new bank accounts to store the heaps of cash that began to roll in. At this point, their career was still less than certain.
Released in 1975, this rather serious and complex album flip flops between AOR and prog.
After three tracks had past, Kansas sounded like late-generation Genesis. The latter ran after pop success with such force that they left their personality in the gutter, forgetting or ignoring their prog foundations but inserting one or two prog-tinged tracks on later albums as a blatant sop to their earlier fans. I thought that's what Masque was about to give me. The first two tracks on Masque are boogie-based AOR rockers but then Icarus – Borne on Wings of Steel shows the band's prog potential. Sounding like a slightly boogie-fied version of The Yes Album-era Yes with poppy inserts.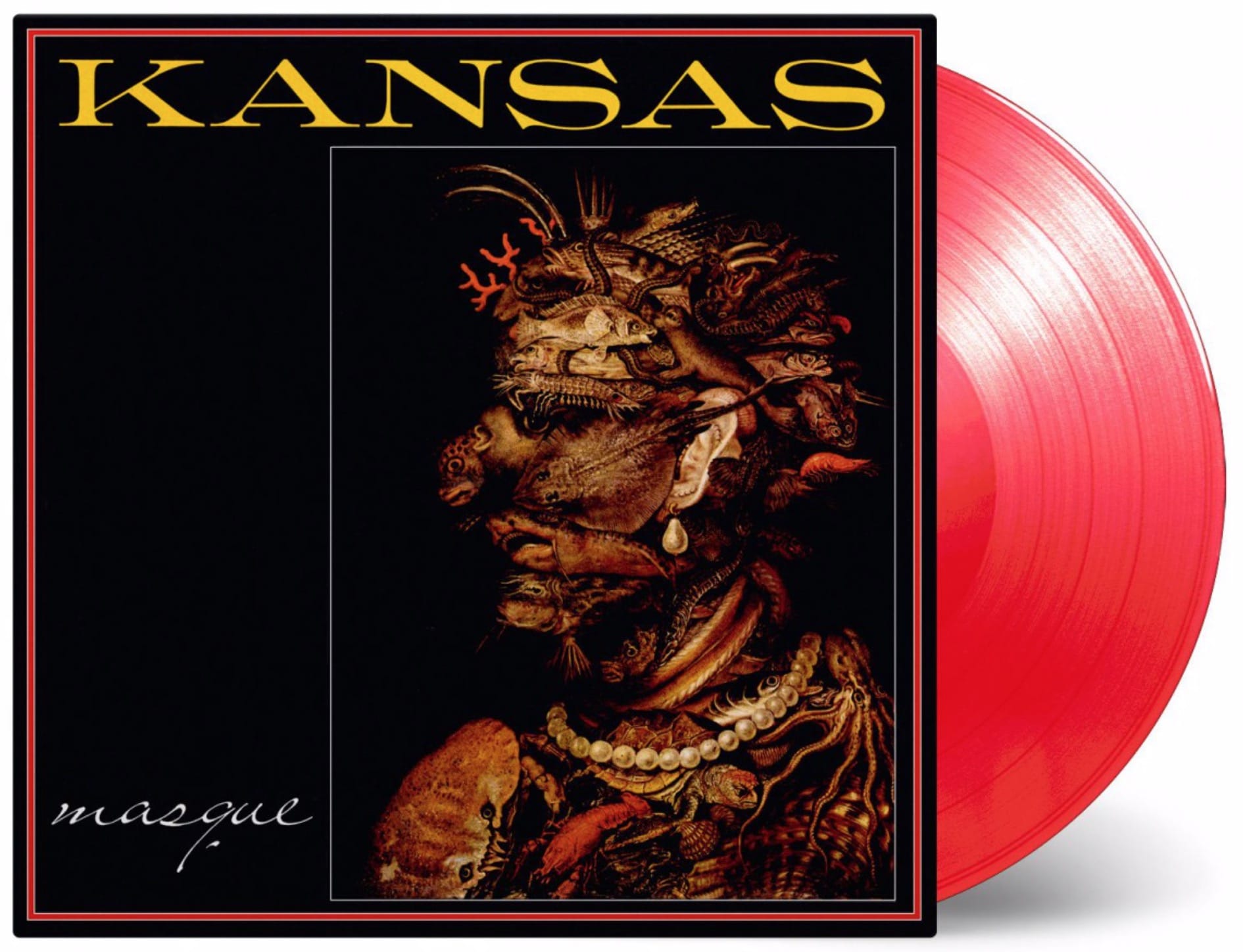 During this time, I noted the mastering which was balanced and relatively neutral, only betraying that signature, warming 70s studio mix. Not a bad thing.
Then the album, as it where, progressed and the prog element began to establish itself and I changed my mind. There was more going on here than I'd initially thought. Kansas remained prog-lite or Yes-lite (that boogie was never far away) and I do have an issue with the vocal style which sounds like it has emerged from the same fetid nest of FM-friendly chart rocker eggs that went on to produce a host of bland AOR rock bands. Nevertheless, you can hear Kansas striving on this LP release. The guys produced an album of note here that may dwell and linger too often upon musical boundaries for some but it does deserve serious attention.
[Don't forget to check out my Facebook Group, The Audiophile Man: Hi-Fi & Music here: www.facebook.com/groups/theaudiophileman for exclusive postings, exclusive editorial and more!]