The Article
JOHN CALE's Slow Dazzle
4th August 2015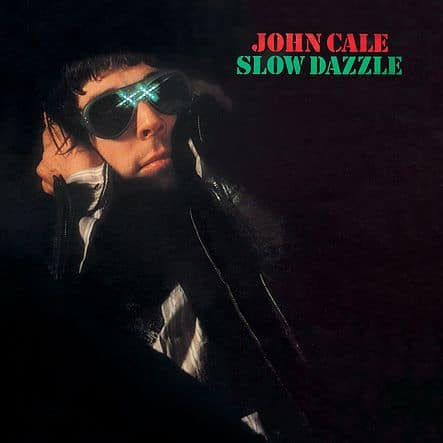 Title: Slow Dazzle
Label: Wax Cathedral
This album, originally released in 1975, features the talents of Roxy Music's Phil Manzanera, along with noted guitarist Chris Spedding and Brian Eno, spotlighted on synths.
In terms of mastering and pressing, this album is not bad. In fact, it's pretty good. It's not up there with the best and does, at very high volume, include some hardening during the upper mids which results in slightly shouty vocals during crescendos. Nevertheless, I have heard far worse which is to Wax Cathedral's credit. During the tribute to Beach Boy, Brian Wilson, Mr Wilson offers a light, airy production. Structurally, it is a heartfelt, sensitive and affectionate paean to the genius who was largely contemporary to Cale himself as a creative artist.
When you get to the third track you really see the soul of the album. Dirty Ass Rock 'n' Roll is a comment on the lifestyle associated with the business itself.
The most startling track on this album is the cover of Elvis Presley's Heartbreak Hotel. It begins with a long guitar scream that is right out of a slasher horror movie. This is not a hotel that you want to visit anytime soon. It's production is decidedly Nick Cave in tone. The song is dark, nasty and almost melodramatic. Even, at times, pantomime villain-like in its portent. A dramatic re-appraisal, nevertheless.
A decent pressing and I like the fact that the label packs its record in a gentle, soft plastic inner sleeve. The little things are the most important for the discerning audiophile.
Also look out for two other Cale releases on the Wax Cathedral label. The very wonderful Fear (1974)  including Phil Manzanera and Brian Eno plus Helen of Troy (1975), including Chris Spedding and Eno again