The Article
JJ CALE'S TULSA SOUND VINYL BOX SET
19th October 2023
I have a box set for you. I wanted to show it live via video so you could see it in all its glory but I'm moving house so no-can-do. At least not right now. Maybe when I settle in a bit? Anyway, I wanted to get the news out and that's what this piece is all about. So no mastering comments in this one
This set is devoted to JJ Cale. Called Tulsa Sound, Cale was raised right there – in Tulsa that is, the set has been released via Universal Music and it celebrates the 50th anniversary of the career of the songwriter and guitarist.
I have a finished copy here which is solid, sturdy and rather expensive, I have to say. Around £250/€352/$348 but it remains a magnificent beast. If you would care to rationalise the price (and vinyl fans always like to rationalise prices of their vinyl, it makes them feel better), if you bought each of the nine LPs featured in this set for around the £27-28 figure, give or take, (not an unrealistic figure for a new vinyl LP these days), then £250 would be the total. 
But then there's a lovely hardback 12″ square book too, that's included here in this sturdy slipcase. So…that's basically free! See? It's basically a bargain. I'm here to help.
This is a limited edition, coloured vinyl box set packing in nine remastered – via Abbey Road no less – LPs plus a book with a forward written by Dire Straits' man Mark Knopfler. 
Well, I say nine LPs but what you get here is the man's eight albums spanning 1971 to 1983: Naturally, Really, Okie, Troubadour, 5, Shades, Grasshopper and #8 but you also get a  bonus LP called The Early Years. That features his 60s-era singles.
Cale forged an enviable position as an artist with, I suppose you might call them, cult classic hits, Cocaine and After Midnight. He had a laid back, root-based delivery with a distinctive striding boogie sound while his work has been covered by greats such as Jerry Garcia, Eric Clapton, Allman Brothers, Neil Young, Jeff Beck, John Mayer and many more. 
Known for his work with Leon Russell, Delaney and Bonnie in the early and mid 60s, it wasn't until 1971 that he released his debut, Naturally, originally on Shelter Records. Call Me the Breeze appeared on this one which was covered by Lynryd Skynyrd. You'll also find a re-recorded version of After Midnight here. 
Later in that same year – because Cale was a busy chap – he released album number two, Really. The songs may have been stronger on his debut and some listeners might not appreciate his oh-so-relaxed attitude but there's also some quietly intense guitar work on this release.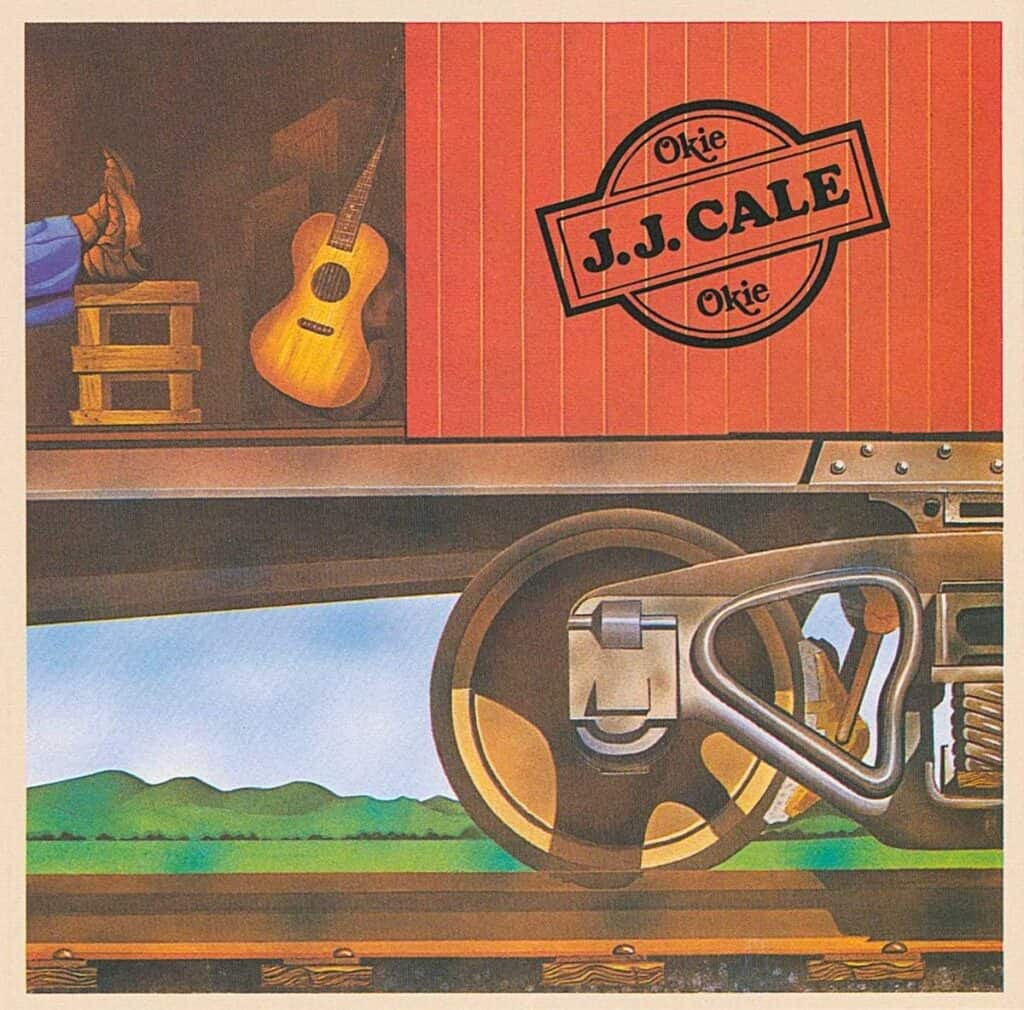 Cale then put his feet up for a bit before the 1974 release of Okie. Album number three. He was actually born in Oklahoma City (but brought up in Tulsa). With this LP, you can hear more country flavours. In fact Cale stated that Chet Atkins was an influence off his in his early days. He's chasing that influence here although there is gospel and blues coming through too. 
It's interesting that the producer of this LP pushes the Cale vocals forward a bit. He still retains the low-key approach though. There's no getting away from the easy-does-it stylings here. There's definitely a cool approach to the songs that accompanies the rootsy ditties.
Next in 1976, Troubadour introduced us to the future Clapton staple, Cocaine. Clapton would cover that song in 1977's LP, Slowhand. By now, Cale was transforming his patented easy approach to roots into a sort of soundscape ambience. This is music to float away with while sipping a beer and staring into a golden sunset.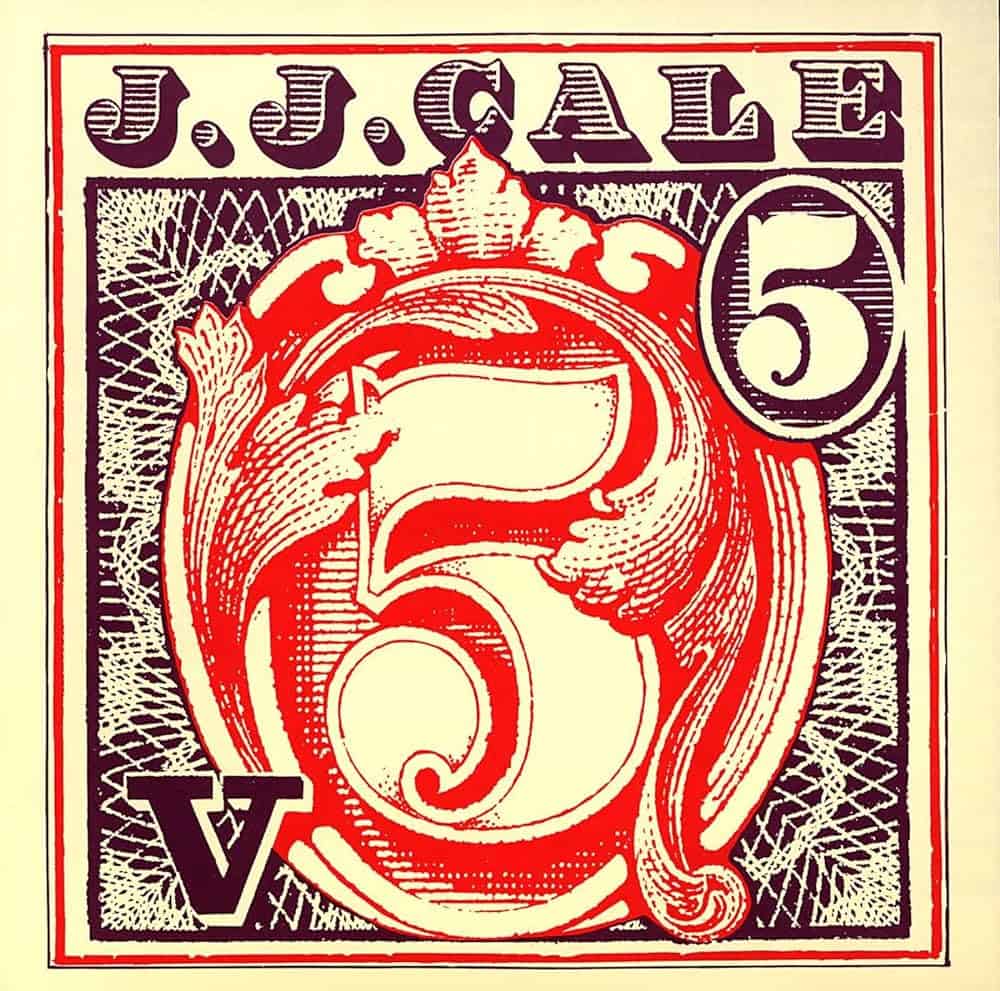 The lonely-titled 5 (the man was obviously struggling with titles at this point), his fifth album would you believe – appeared in 1979. On this album. Cale plucked bass as well as lead guitar. 5 is a good example of why you need to read Cale's lyrics because, if you listen to the track Boiling Pot, for example, you might think. "Oh that's a pleasant song." Then you read the lyrics and you are suddenly aware of the man's bubbling passion for the lady, the subject of this song. This outing is just one example of why Cale's output rewards a closer and more studied reading.  
Cale then shifted record labels and moved to MCA with the album Shades. There is a strong, solid competency here, on this album. That is, the band itself, as a whole, are strong, solid, they know what they're doing and, after all, why not when that band consists of Jim Keltner, James Burton, Russ Kunkel and Bill Payne? After all, these are people who had worked with the greats of the music industry: Elvis, members of The Beatles, BB King, Emmylou Harris, Little Feat. And that's a tip of a large pyramid list of people this band had supported during their own careers. This is a solid, dependable album. A strong catalogue piece from Cale. 
Grasshopper saw Cale shifting labels again, this time to Mercury, in 1982. He sings pop, you might say. Cale retained his easy style but there's a sharp, on point delivery with this one. It sounds friendly, toe tapping and features tracks that Nick Lowe or Mark Knopfler might have tackled.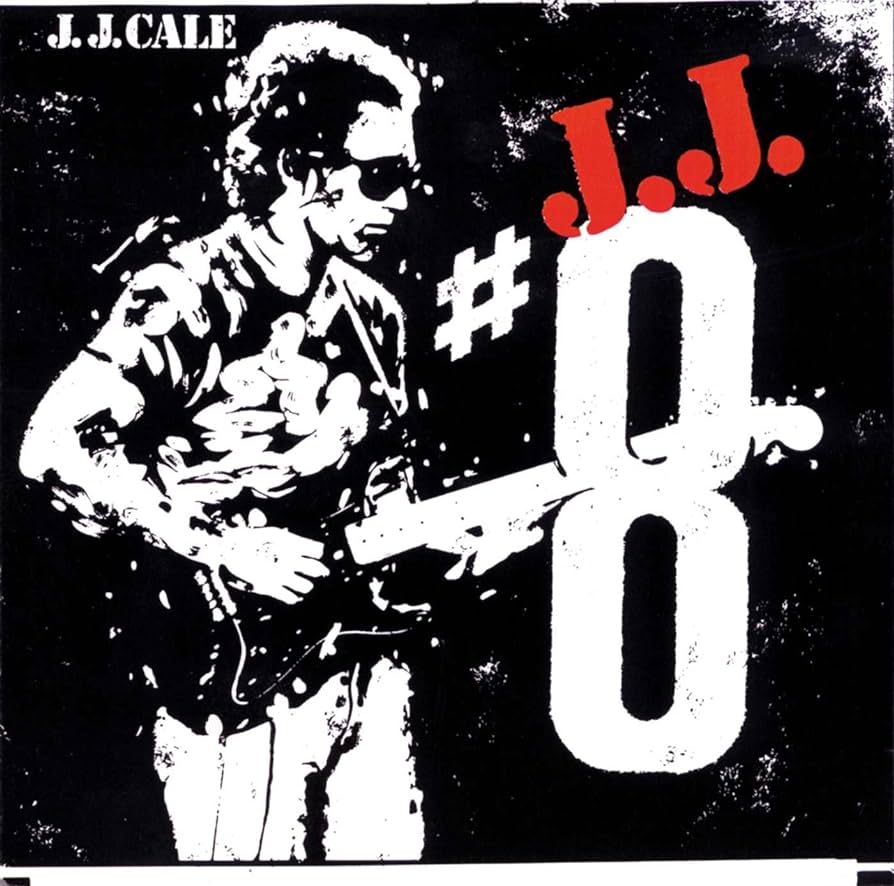 Finally 8 (darn it and he was doing so well thinking of titles like Grasshopper but there's only so many words in the English language and they run out so quick, don't they?). Released in 1983 this was Cale's first album not to chart.
And that might have come as a shock for the Oklahoma guitar plucker because Cale promptly left Mercury at that point. Something was obviously amiss. In fact, he disappeared for a while and didn't emerge until 1990.
Cale fans will be happy with this one however. You even hear a female vocalist and co-writer on this one. A certain Christine Lakeland, who had collaborated with people like Spooner Oldham. Cale liked her so much her married her. So, maybe that was it then. Not so much 'amiss' but 'A Miss'?
The Early Years, the bonus LP from this box set spans six tracks and features assistance by Leon Russell amongst others while the book, a lovely hard backed publication no less, is packed with insights, history, that forward by Mark Knopfler, images of records, posters and rare photographs.
For those who might not know or be familiar with Cale and are searching for a more populist comparison, a nail to – as it where – hang him on? Well, I've mentioned his name a couple of times now but really? I would point to Mark Knopfler and Dire Straits. OK, Cale isn't exactly like Knopfler. Of course he isn't but look, chances are, if you love the work of Mark Knopfler. If you enjoy the Dire Straits guitar style and vocal delivery, then I reckon you will love JJ Cale.
This is a magnificent box set, the essence of JJ Cale.