The Article
J.B Hutto & His Hawks: Slide Mr Hutto, Slide! 
29th December 2016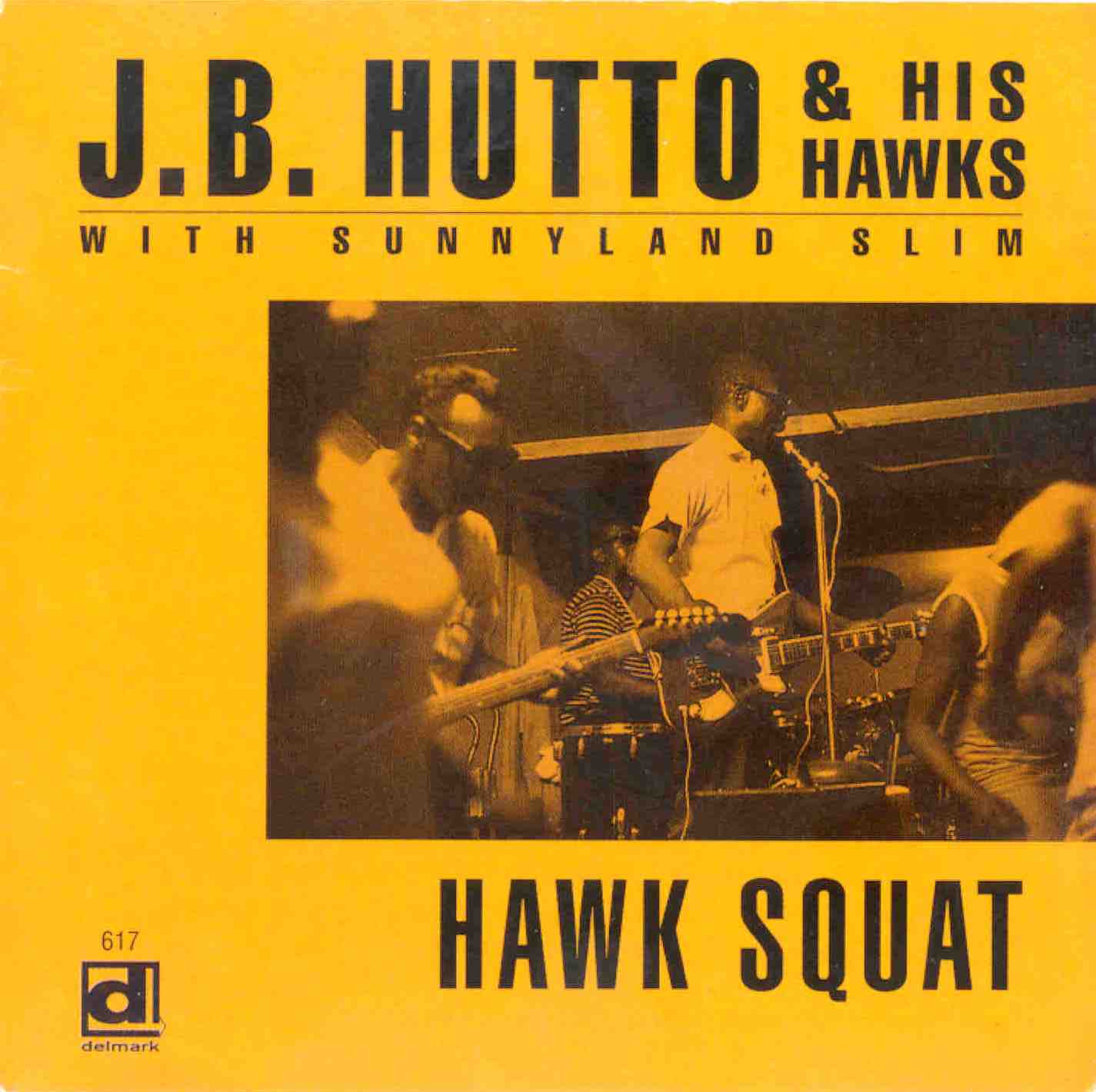 Title: Hawk Squat
Label: Delmark
To many guitarists out there but especially those who worked as slider guitar aficionados, Elmore James was a godly figure, holding his talent up as a beacon and an inspiration. Starting his career in 1954 and ending it with his death in 1983, former gospel singer and funeral parlour sweeper upper, Hutto could have proclaimed himself as one of the final direct line students of the James' technique.
Of course, Hutton wasn't all about the guitar or his violently pink suits and impressive headgear. There was that voice which was large enough to rise over the general cacophony of his energetic delivery. His Chicago style was evident if you have ever listened to his work but there was a rawness about his presentation that was more personal than generic.
This LP includes Hutto with the Hawks: a generic title for whoever happened to be a member at the time. On this album that included Maurice McIntyre on tenor sax (who was known more for his avant-garde jazz creations than for blues), Lee Jackson on guitar, Dave Myers on bass, Junior Pettis also on bass with a third bass via Herman Hassell (the three rotating, depending on the track) with Grans Kirkland on drums and guest star, Sunnyland Slim on piano and organ who causes a storm, all of his own, in the corner of the soundstage
There's a real 'fun time' feel on this album. It sounds as if you've just walked into a party that they're performing in it. Such is the easy going nature of the presentation. Packed with energy and brimming with a nonchalant swagger, this album is not the most audiophile of albums but it does project a sense of dynamism that propels the music. Intense stuff that will be lapped up by any blues fan.