The Article
In The Woods from Omnio
4th April 2015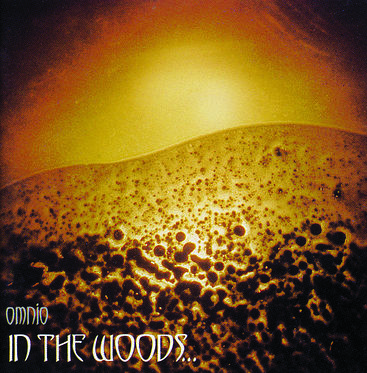 Title: Omnio
This album was released in 1997 and followed the 1995 album, Heart Of The Ages (which has also recently been reissued by Back On Black). The latter oozed black metal but this double album, presented here within a luxurious, thick gauge, gatefold sleeve, changed the creative path. The musical direction was re-focused towards prog metal with added gothic overtones and more effective song-writing that helped tie the project together. The result, for this carefully considered creation, is an enviable  reputation of being one of the very best metal LPs to emerge from the European scene.
The vocal histrionics of past LPs were left by the wayside. The 'style' was no longer the band's prime focus. 'Substance' became the priority. Prog fans will not be surprised to hear that there are only five tracks on the album but each is carefully considered, featuring a wide range of emotional references plus nods to mystic tales and pagan stories. Think of Marillion lured into the dark side and you will see where this album is coming from. There are shape-shifting poetical pieces on offer that forms an impressive whole, merging with the inevitable and unavoidable violence of metal.
You will also find plenty of talent on show here such as past and future members of Emperor, Anathema and Katatonia.
Omnio is a true metal classic. A sonic voyage and a musical experience that should be pounced upon by anyone who has an interest in prog-metal. The gothic elements and ambient keyboard overtures only help to raise the standards even higher. 
Also look out for a third In The Woods re-release from the same label. Strange in Stereo was the sequel to Omnio. Released in 1999, it continued the band's foray into darker heavy rock.