The Article
Ihre Kinder's Werdohl: German blues rock with a tinge of prog
25th May 2016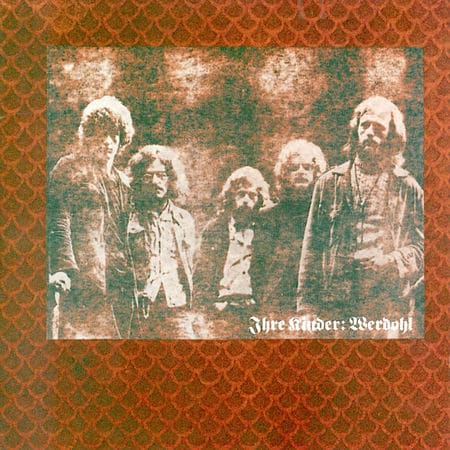 Title: Werdohl
Label: Sireena
Ihre Kinder (Their Children) were principally active between 1969 and 1972, as a band, producing five albums during this period. I initally thought that the group were krautrock in nature but, upon hearing this album, my assumptions were largely dispelled. They are better placed within the blues rock or, at times, heavy blues/prog tradition than the experimental krautrock philosophies while their songs were geared more towards social commentary and political angst focusing on battling xenophobia and anti-drug philosophies.
This 1971 release was the band's fourth LP and, at this time, featured the talents of Sonny Hennig (vocals and keyboards), Muck Groh (guitar, trombone), Tommi Röder (bass, saxophone, guitar, vocals), Georgie Meyer (flute, bells, vocals), Olders Frenzel (drums, guitar) and Ernst Schultz (guitars, bass and vocals).
I would be interested to hear how their contemporaries viewed Ihre Kinder because, although they sung their songs in their native German tongue this LP, at least, does utilise American-style blues-rock templates and American-infused musical directions which I know, was 'verboten' (or, at least, 'abgelehnt') for other krautrock bands of the time.
That said, viewed as a blues-rock outfit, this album has several highlights in amongst the more derivative tracks such as Worte. And even blues-rock might be a bit limiting in terms of the album's overall structure because there's elements of West Coast, laid back introspection in there which adds variation and a certain amount of innovation alongside brief elements of sampling and minor electronic twiddling on the track Unterwegs that adds a welcome frisson of individuality to the project.
In terms of the audiophile aspect of the mastering (on bright green vinyl, no less), Sireena should be congratulated because the sound has a quiet foundation that encourages midrange detail, providing air and space while bass is tight, compact and punchy.