The Article
Julius Hemphill: Re-Wire Your Brain And Set It Free
11th May 2017
Title: Dogon A.D.
Label: International Phonograph Inc.
Sax-only jazz groups are not exactly rare but the World Saxophone Quartet were – maybe 'are' – the best known of the bunch with a respectable following. That might surprise some jazz fans who know them as rather 'avant', in a free jazz kinda fashion. You couldn't ignore them, during the mid-70s, though because they were signed up to a major label, Elektra, in 1986. Of the four group members, arguably the most interesting – certainly in terms of composition – was Julius Hemphill, who drew upon European plus some African influences.
Which was all well and good but, by the time that the group was formed in 1976, Gerry Mulligan-influenced Hemphill already had an established solo career, expressing his alto work rather harshly but always in an engaging manner and with no lack of creativity and originality. Hey, this jazz man played with the likes of Ike Turner, so his musical horizons were pulled and stretched, to the benefit of his overall musical output.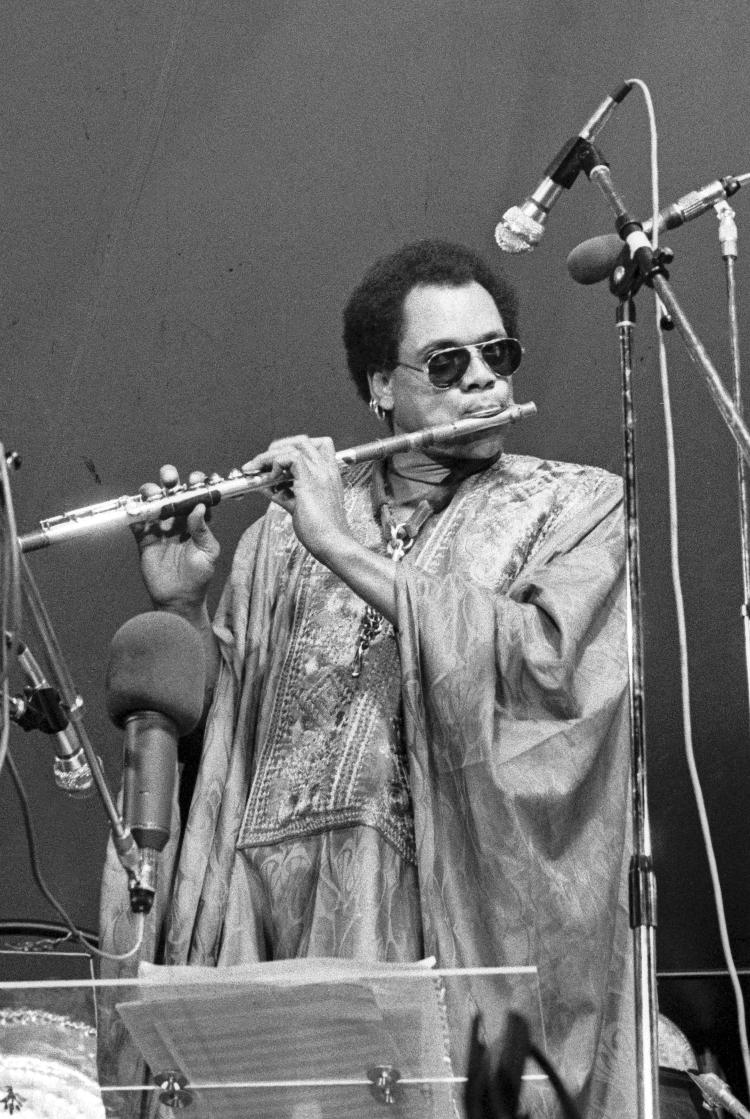 When this album hit the streets, everyone who played on it was unknown. Apart from Hemphill, the LP featured the colours and textures of Baikida Carroll (his broad musical vision became ideal for later works on soundtracks and sores) on trumpet, cellist Abdul Wadud (he never floated to bass, Wadud was a pure cellist also working with the likes of Cecil Lewis and David Murray) plus percussion from Philip Wilson (who worked with artists as diverse as Lester Bowie and Paul Butterfield).
Released by the International Phonograph Inc., this 2LP release, set within a thick set gatefold sleeve is notable by featuring Mobile Fidelity-like inner soft plastic sleeves.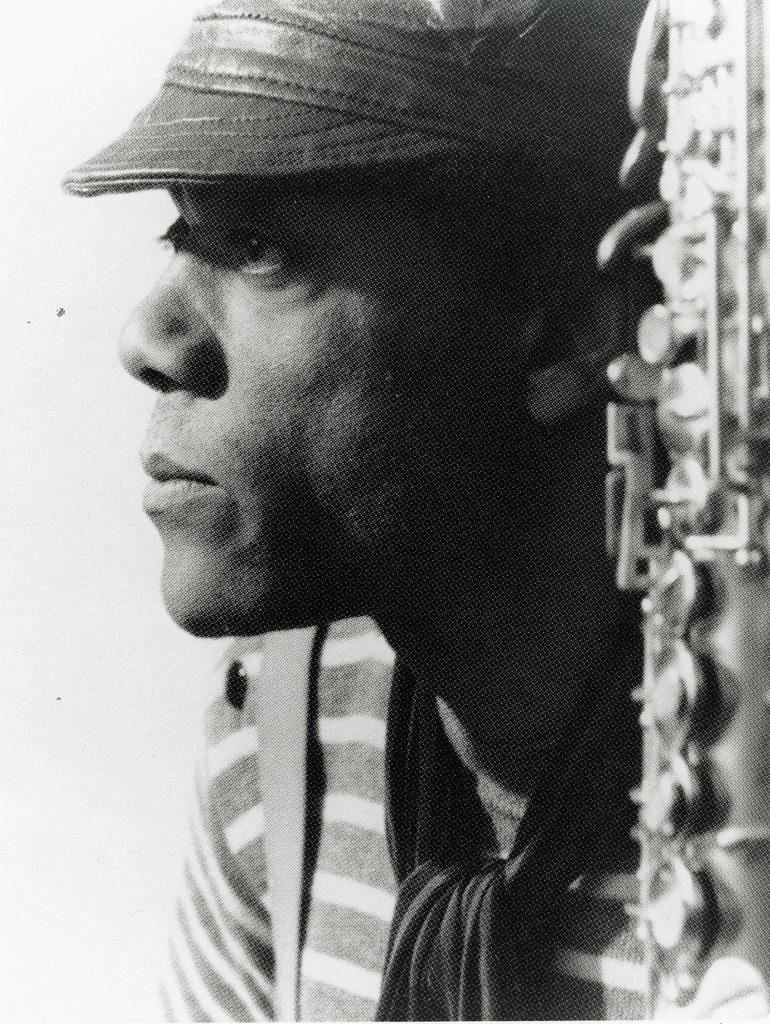 The music itself interlocks beautifully. Look, I'm not supposed to say this when talking about free jazz but this work swings! It really does, well the title track does (the rest explodes like an emotive hand grenade). The title track actually grooves in a completely sexual manner. This is bottom swinging and sleazy while the inclusion of Wadud's cello is a slice of genius. He adds an emotive disturbance in the jazz force that worries you. A bit like the nagging, slow yet insistent tug on the sleeve. Wilson's drumming is hard, simple, direct, spare, minimal you completely rhythmic. Almost krautock like in its mechanical approach. Carroll adds structure and a sense of motive force. As for Hemphill? Well, someone wound him up before the session, gave him a gentle push on a set of wheels and he rolled into the centre of the studio already playing a suite of complex textural patterns that needs Einstein to tease apart, I reckon. There is a melody of sorts from Hemphill. Not the sort you'd be used to, mind you, but if you zoom outwards and let this performance swim around your consciousness, he makes more sense. Above all, this is a group performance. Each man reacts to the other with gear wheel exactitude. It rolls by as one.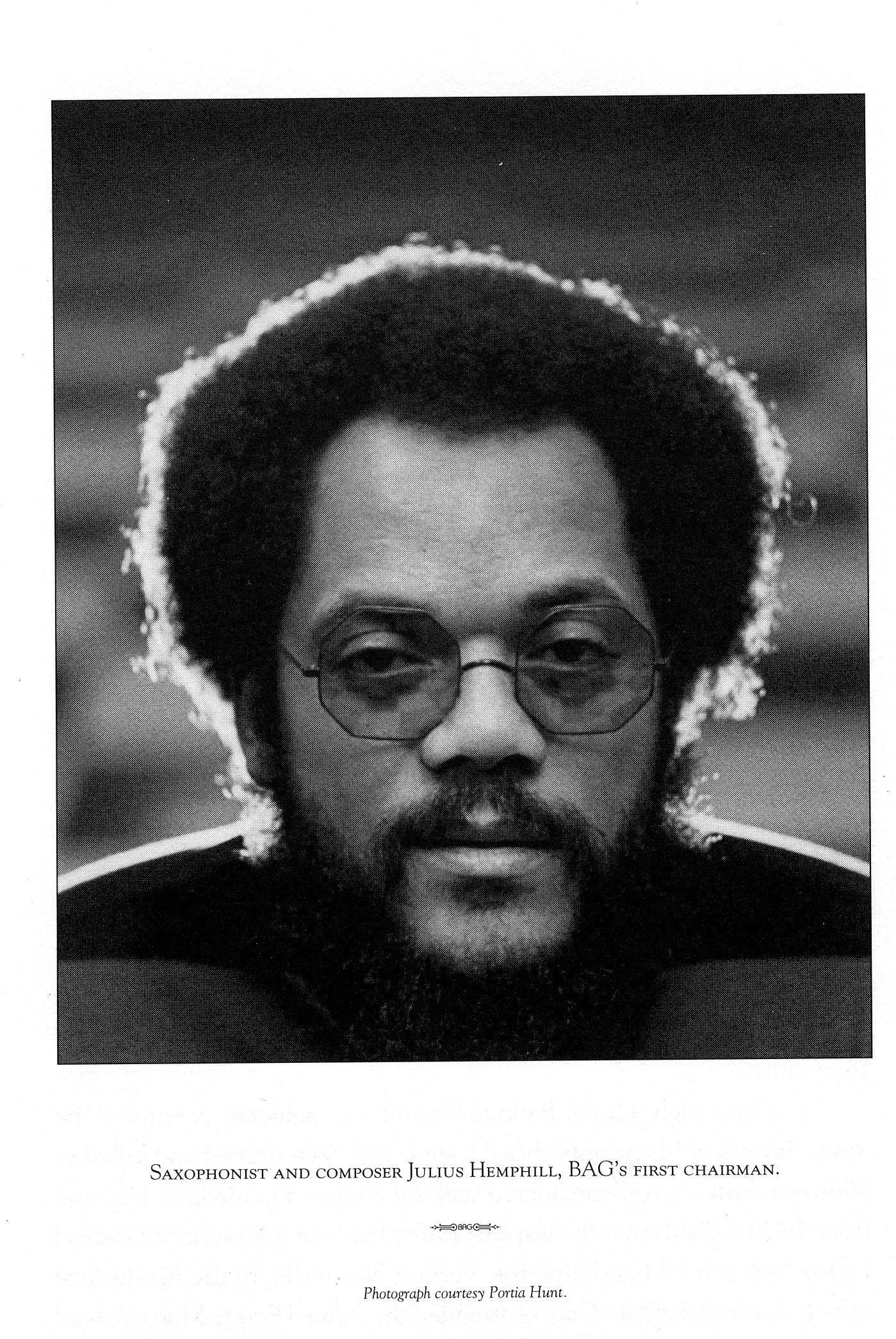 The LP is just beautifully mastered, one track per side, via Doug Sax. Even before we get to the music itself, the discs are very quiet. This is a superbly crafted pressing. I actually thought that my right hi-fi channel had died and was on the way to see what the problem was before music spurted from the speaker, stopping me in my tracks. Lovely. Tonally balanced, with air and space to spare in and around the soundstage, every instrumentalist has room to perform, giving the music a relaxed and easy feel.
A tremendous piece of music, a startling master on a terrifically pressed vinyl contained within quality packaging. What more do you want? Custard on it?