The Article
GONG: The Ol'Gong Is Back In Town
29th June 2017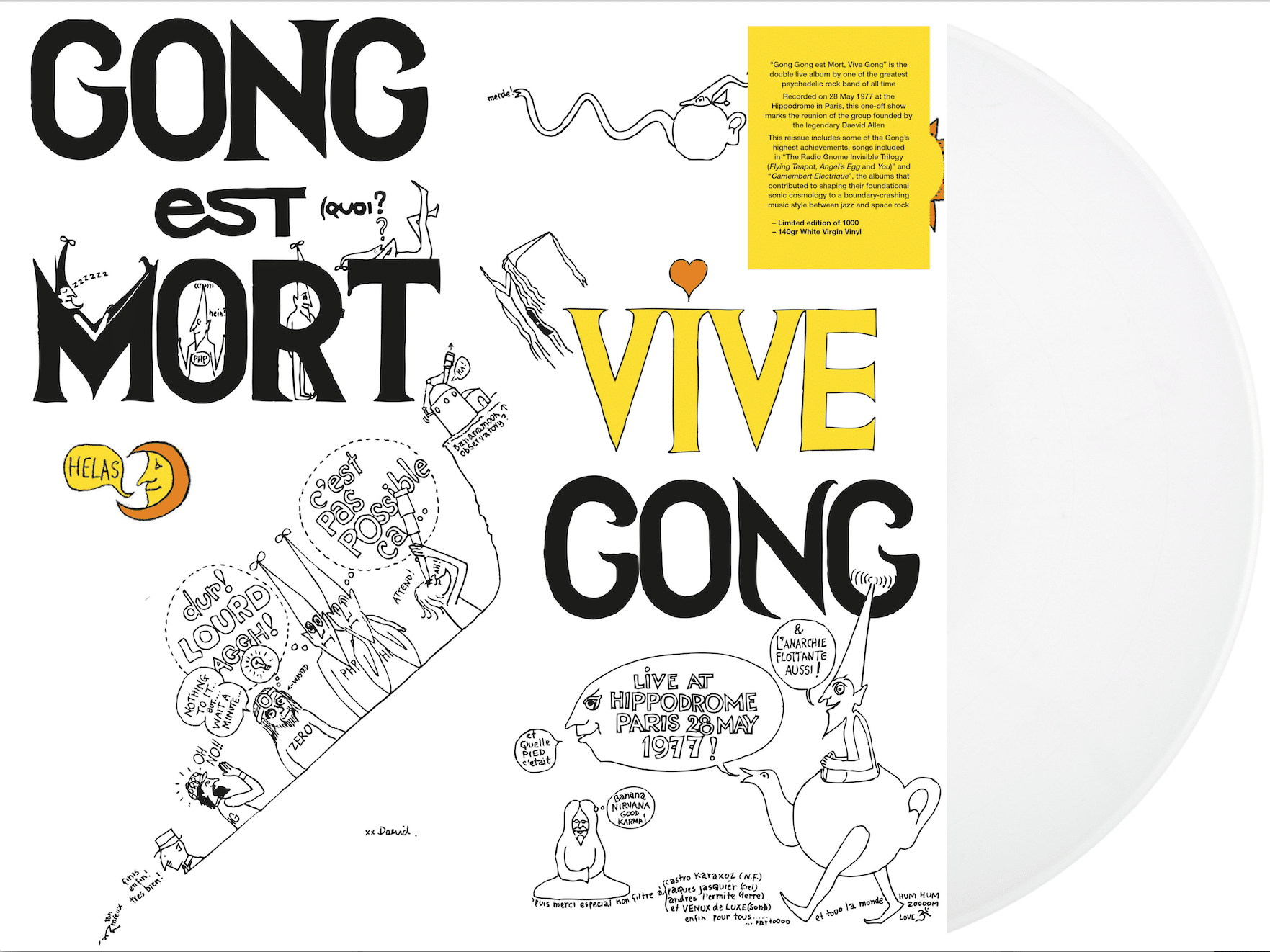 Title: …Est Mort, Vive Gong
Label: Tiger Bay
…or, of course, Gong is Dead, Long Live Gong. Originally released in 1977 in France on the Tapioca label with different art, this double disc reissue features a live recording that was placed on tape on 28 May 1977, as part of a 24 hour festival along with other acts such as Tim Blake and Strontium 90 (itself featuring future The Police man, Andy Summers).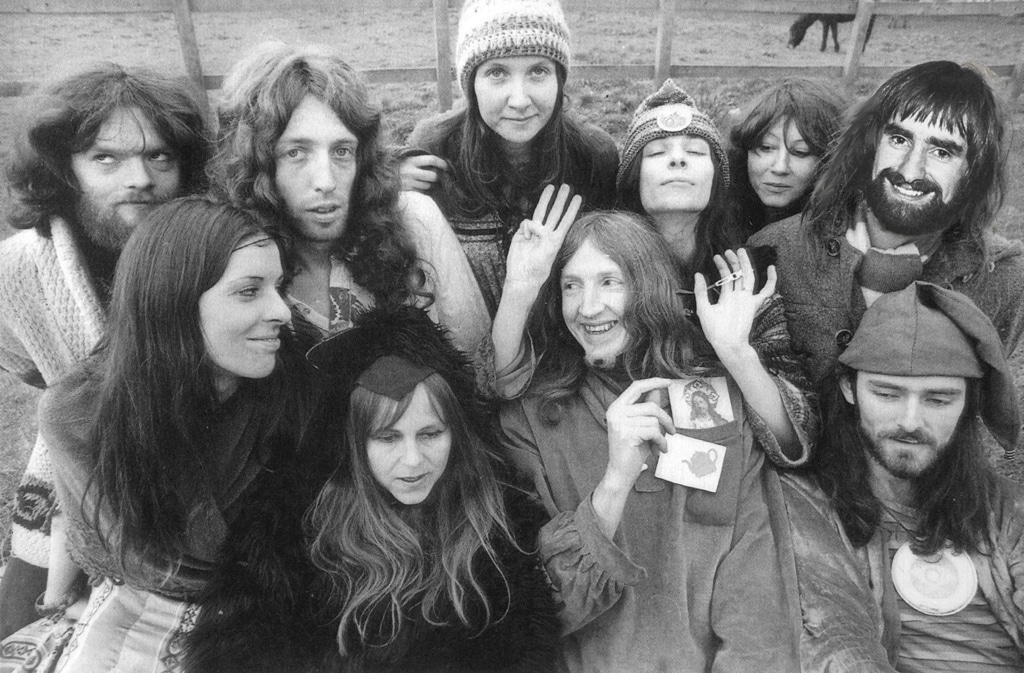 This LP was a bit special because it brought back together the band line up from the earlier Angel's Egg (1973) and You (1974) period. This meant that Daevid Allen, Gilli Smyth, Steve Hillage and Miquette Giraudy all returned to the fold to merge – albeit temporarily – with the more fusion textured line-up of Pierre Moerlen. Hence, you hear a lot from the famed Radio Gnome Invisible trilogy of LPs. That said, despite the relative large, double album nature of the package, this is not the entire set from Gong. That carried on for a lot longer, double the time actually. Hence, many of the songs from that performance are not available here while others have been tweaked in terms of naming. Also, the original issue was presented within a gatefold: this reissue is offered with two discs squeezed into a single sleeve.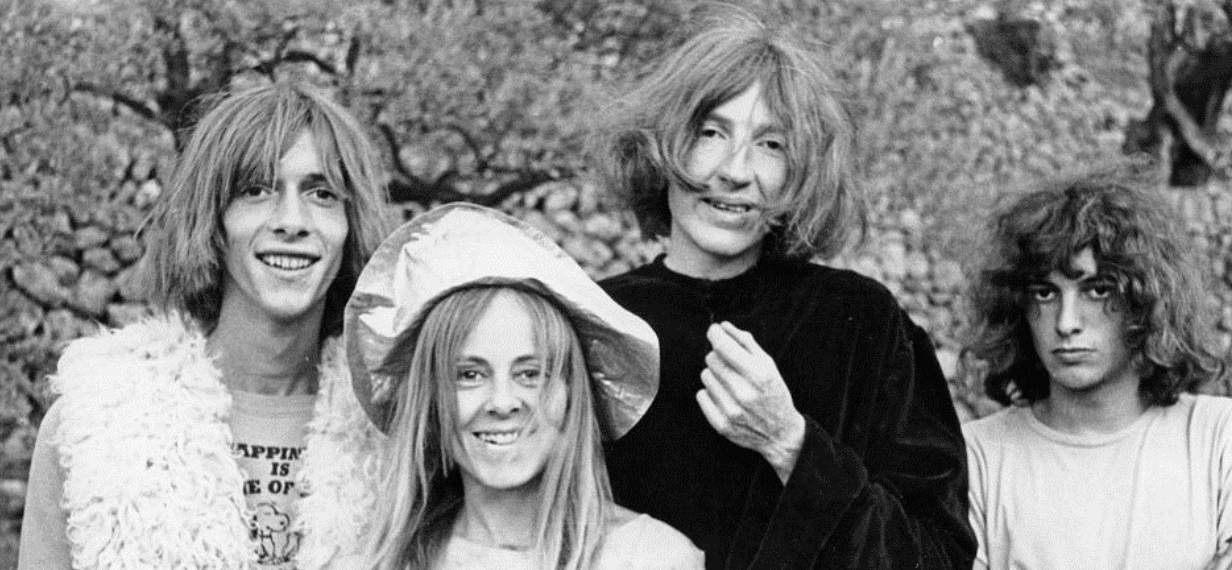 I have heard, in some circles, lots of criticism pointed at this LP as a basic recording. Some critics have labelled it nothing more than a bootleg in sonic terms and a pretty poor one at that. This LP version via Tiger Bay takes issue with that assertion. It ain't half bad. In fact, for a live recording, one of the hardest of all recording tasks to perform, it's very reasonable indeed. One significant pointer was the treble performance throughout. I was impressed by the delicacy of this percussive corner: delicate and fragile, in fact. Yes, the venue provided a boxy and cramped frame to the recording but within those confines, the vocal was relatively clear (well, for Daevid Allen), bass was expansive and the synth effects atmospheric. A distinctly admirable edition and one well worth grabbing for anyone with a penchant for Gong.