The Article
Goblin Soundtracks triggered by Record Store Day
29th April 2016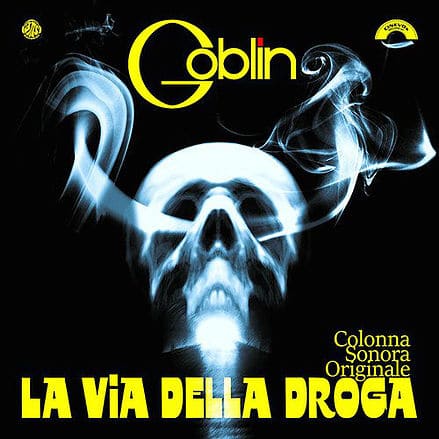 Title: La Via Della Droga
Label: AMS
Title: Suspiria
Label: AMS
Two releases from the magnificent Goblin and both that fall under the limited-edition, Record Store Day (RSD) release category. RSD has been the subject of much criticism of late, some of it questioning the point and quality of some of its attendant releases but neither of those criticisms can be applied here.
The first piece of vinyl under the spotlight is La Via Della Droga, a 12" white vinyl original motion picture soundtrack release from the 1977 crime/thriller of the same name, originally starring the actor, David Hemmings in which Italian policeman tries to destroy an international heroin smuggling ring. Hemmings plays a trigger-happy Interpol agent who wants a piece of the action.
For some, this Goblin outing will be a source of confusion. Some music fans have pigeon-holed the band as a strictly horror-related soundtrack outfit. This release proves that there are more strings to the Goblin bow. There is plenty to like here, even though horror fans might be left a little cold.
For the more open minded amongst you, what you have here is a suite of jazz rock-related prog tracks with added funk via carefully crafted and beautifully constructed arrangements spread over a gamut of short tracks, 34 in all.
There are many, many highlights which can lead to associated frustration. Mainly because this album – which was never intended to be released as a collective unit, to be fair to the group – sounds like a notepad of ideas. That is, during the LP,  you sometimes wished that they had grabbed some of this music by the scruff of the kneck and developed it into 20 minutes excursions of their own.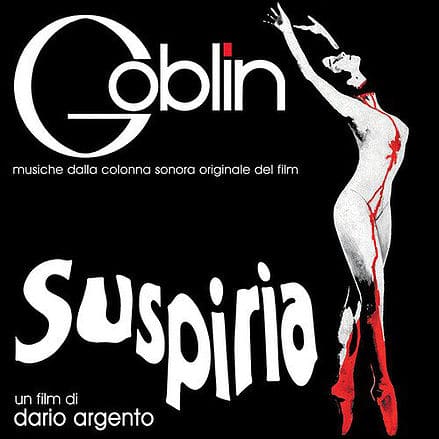 The track Mike and Fabio, of example, features a beautiful funky lead guitar with a grinding, dirty bass backing. Both are tied together with some agile rhythmic percussion.
There is much subtlety in this intriguing instrumental LP that, broadly speaking, benefits from its a relaxing air (a notable contrast, perhaps, to the onscreen violence). Released on a relatively noisy pressing with decent mastering, this album is well worth the attention from any Goblin, prog or soundtracks fans.
The next release examined here is but a brief excerpt from the band's excellent suite of music taken from Italian horror maestro, Dario Argento's 1977 horror magnum opus, Suspiria. This 7" RSD single, pressed on purple vinyl, arrives with a mini-poster and exudes synth pounding prog that is dissonant, experimental and wholly seductive