The Article
Geno Washington & The Ram Jam Band: only to be heard after a vitamin B12 shot
14th March 2017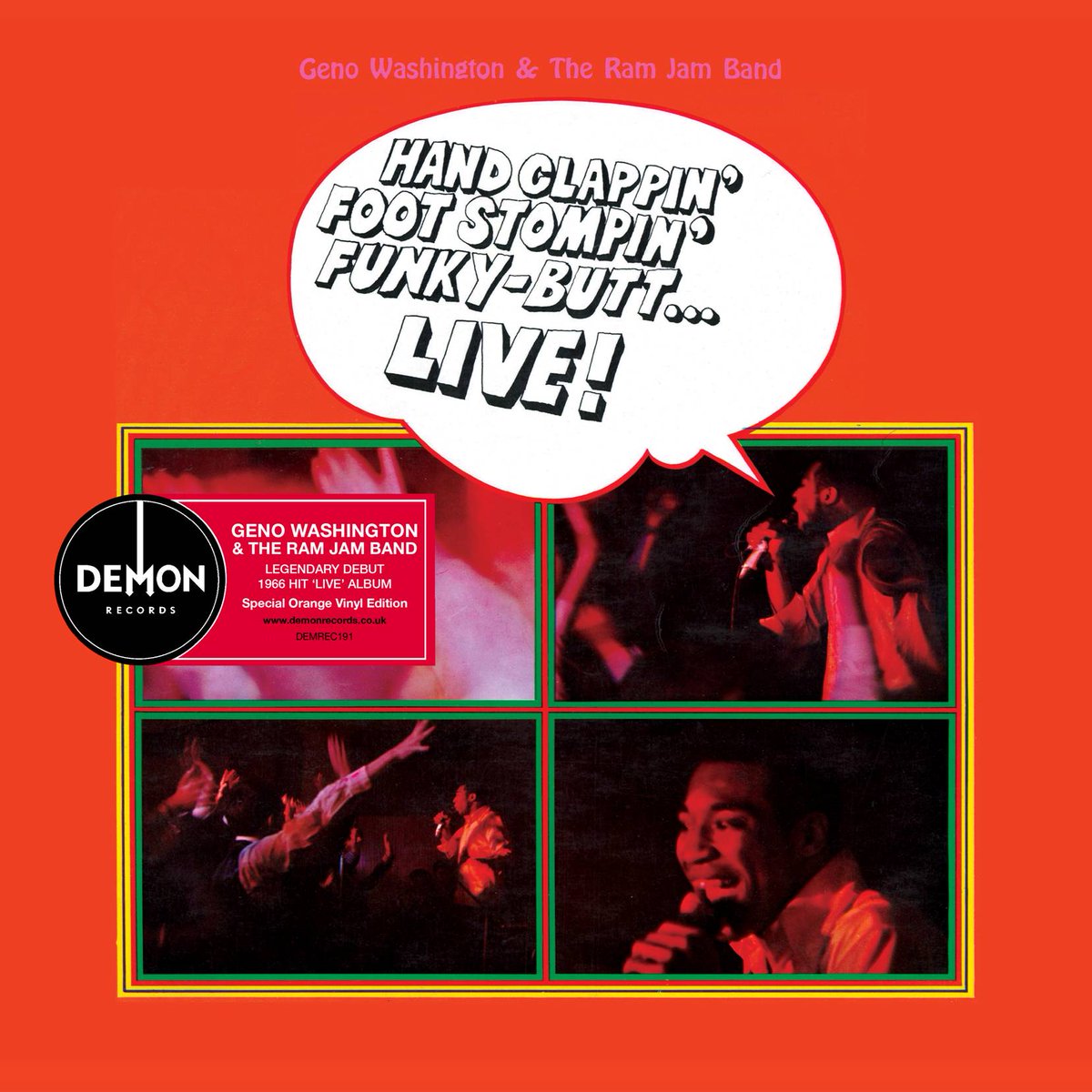 Title: Hand Clappin' Foot Stompin' Funky-Butt…Live!
Label: Demon
Blimey. I was exhausted after about 30 seconds. Such was the enthusiasm, the energy, the noise, the drive and animation. And that's just the audience before Washington even appeared on stage!
This LP (reissued on orange vinyl) offers direct, in your face, full on, effusive and irrepressible soul. There is no trickery of delivery here. No sly constructions in terms of building an atmosphere. No delicacy or light and shade. This is 100% in terms of volume and drive. It begins as maximum soul, settles into maximum soul about half way until, towards the end, it emerges as maximum soul. Do you get the general drift of where this LP is coming from? I imagine that, if any member of audience were not totally enveloped in the music and having a great time, they were shown the door. As or the rest? They were surely nailed to the door from the sheer force of the Washington soul style, "Have Mercy!" indeed.
This LP was an original success, reaching No.5 in the UK charts where it stayed for a massive 38 weeks. Another live cut was released a year later called Hipster Flipsters Finger Poppin' Daddies (that would reached No.8). Geno, an ex-US airforce man, was invited to add vocals to the band in 1965 by Pete Gage (who would later work with the likes of Joan Armatrading, Elkie Brooks and Vinegar Joe). The crew became immensely popular with the mod scene in the UK and worked regularly from 1965-68, being published on UK labels such as Pye, Castle, Piccadilly and Marble Arch.
The songs here are ideal for this high intensity occasion combining Uptight [Everything's Alright], Hold On! I'm Comin' and Ride Your Pony.
Now…I really must…have a little lie down…here…on the floor, will do.