The Article
FREDDIE HUBBARD: Strung Along And Mooching
8th March 2018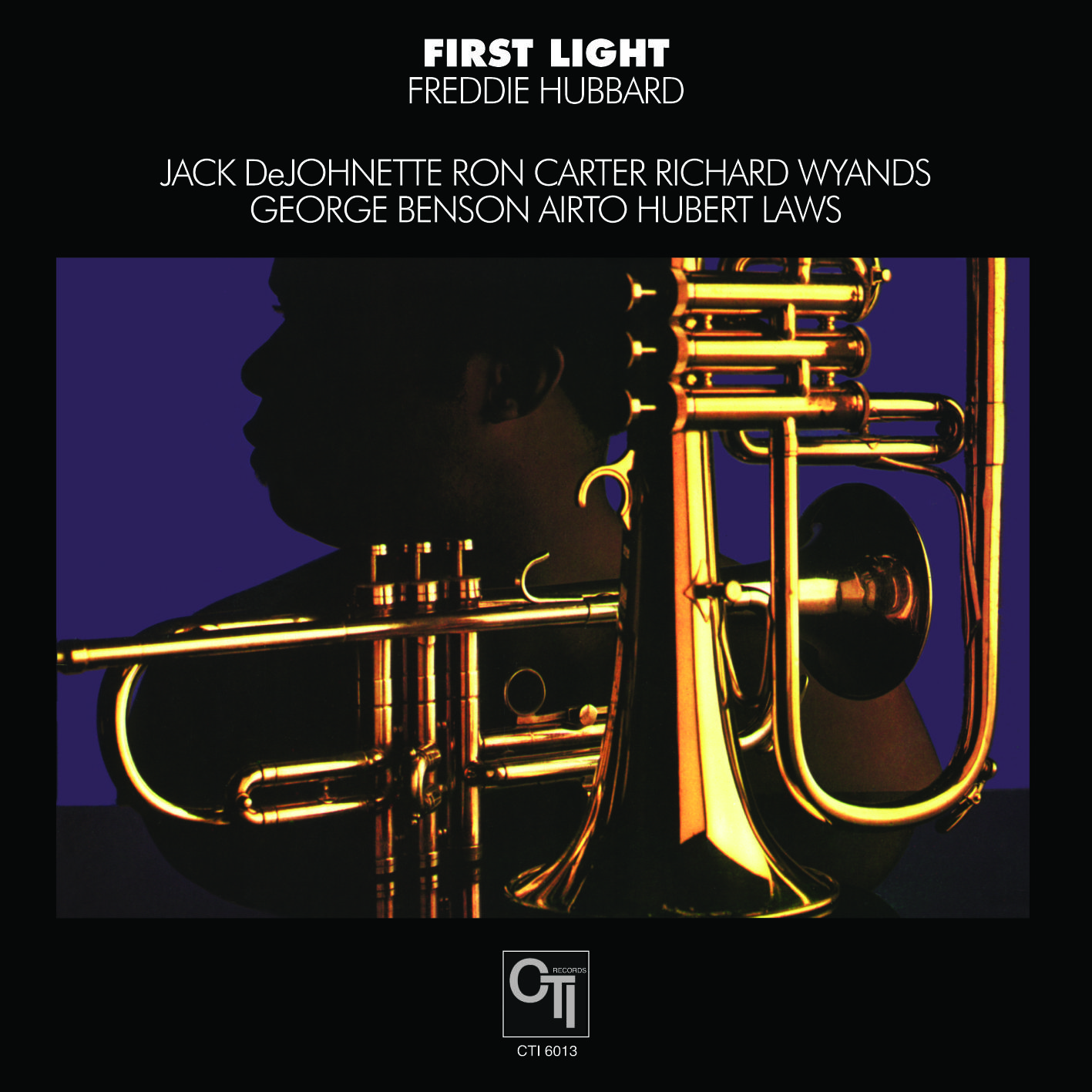 Title: First Light
Label: Pure Pleasure
Released in 1971, this was Hubbard's third CTi album and featured Ron Carter on bass with Airto Moreira on percussion but Jack DeJohnette on drums with the keys of Herbie Hancock (specifically, he played a Rhodes on this LP). It's Richard Wynads who attends to the acoustic version of  the piano and there's a couple of guitarists here too: Eric Gale and the one and only George Benson, before jazz as a genre foundered of the fickle rocks of popularity and the likes of Benson (and Hancock of course) had to 'go funky' to survive.
This album saw the first use of strings for Freddie Hubbard. In this case the arrangement was supplied by Don Sebesky.
This LP offers a wealth of talent with ideas popping out all over the place so you can imagine the various sounds that can be found here with some intriguing variations on known songs such as Leonard Bernstein's Lonely Town, a song I'm more used to hearing on Frank Sinatra's excellent LP, Where Are You?
Paul McCartney's Uncle Albert/ Admiral Halsey is another target which is just as intriguing for the contrast alone while, on the Henri Mancini/Johnny Mercer track, Moment to Moment, the strings bring a lush and 'big stage' even 'big screen' effect to the record.
In mastering terms, the LP is nicely produced with Sebesky's strings in focus but never intruding upon the delicacy of the DeJohnette cymbal taps, giving the record a welcome instrumental separation and allowing delicate detail to move towards the ear unaided.
That soundtrack feel continues with Lonely Town, Freddie Hubbard producing a smooth trumpet tone that glides around the soundstage like an eagle riding the drafts. His relaxing approach sets the tone to this LP which eases its way into your mind, adds the odd hip swaying rhythm now and again and mooches for a while.