The Article
Folk Devils: Dirty Rock full of angst and anger. But without the saliva.
22nd October 2016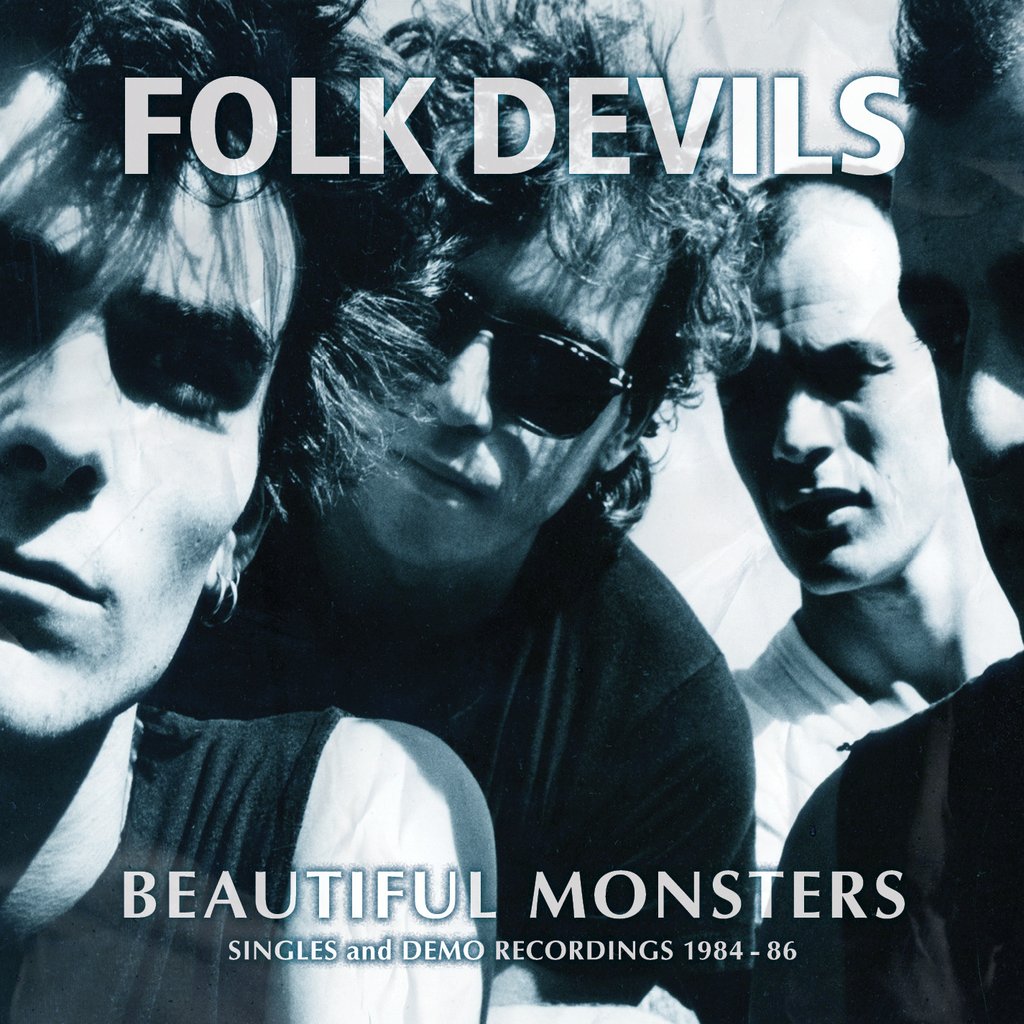 Title: Beautiful Monsters
Label: Optic Nerve
This is the complete singles collection (released for the first time) from 1984-1986 with added bonus demo recordings, previously unreleased in any form.
The band itself was named after a book on youth subcultures, written by Stanley Cohen, called Folk Devils and Moral Panics. Those who are intrigued can find it HERE.
Folk is part of the name but there is nothing folkie about this band. More punk than folk, the band emerged in 1983 via Ian Lowery (The Wall and Ski Patrol) along with Whiteley (bass), Kris Jozajtis (guitar) and Alan Cole on drums. John Peel fans may be familiar with them because they appeared on three of the great man's sessions with singles (and they were primarily a singles band) that included Fire and Chrome, Hank Turns Blue plus Beautiful Monster.
Lowery, who sadly passed away in 2001 aged just 45, was a rock poet and his lyrics formed the undercurrent of the songs that turned its vitriol against the human race in general but its the wall of noise that hits you. There's a forceful nature that reminds you of early Joy Division on Beautiful Monster, for example but with less post punk art and more pre-punk angst. There is maturity in the song construction and the nature of the arrangements, though. The band supported Nick Cave at one point and you can see tenuous links in terms of the darkness that the two would have shared over a frothy coffee. There's also an old edge to this music. As if a worm hole opens up during Lowery's songs and plugs him into the dirty rock'n'roll resurgence of the likes of The Cramps. This is dirty, nasty rock. Not in a spittle-showering way. That's shallow and theatrical. No, this is grimy and full of BO.
This is the sort of rock that makes you want to take a shower after listening to it.