The Article
EVO FOUR SPEAKERS FROM AVID
26th September 2022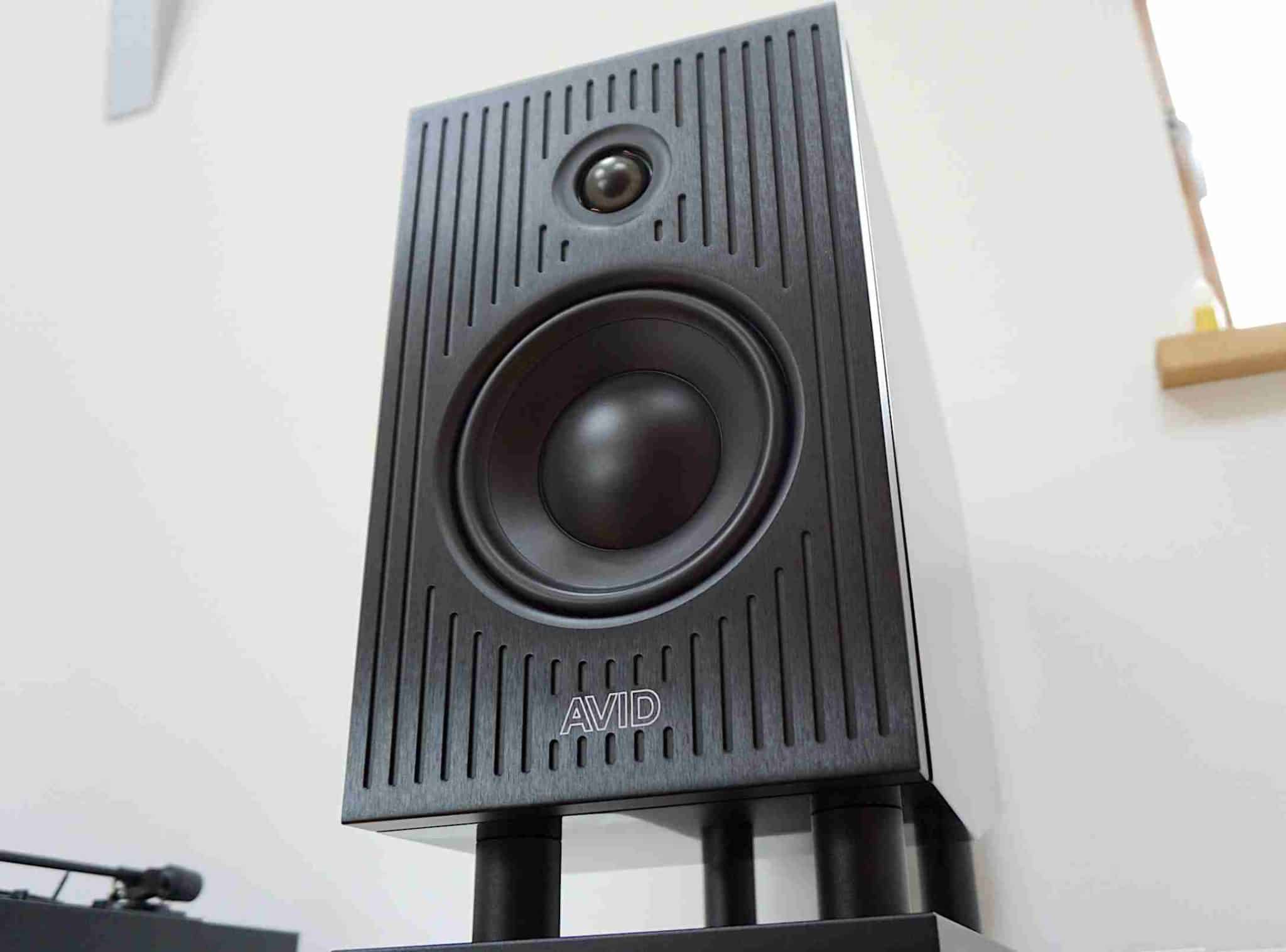 These 2-ways stand-mounters are meaty, mini beasts, Paul Rigby rivets them to his speaker stands and has a listen
"Elegant" is the word used to describe these speakers on the AVID website. It's not a word that springs to my mind. Gotta say. 
When I unpacked these speakers and mounted them on their stands what sprang to my mind were words like 'strength', 'industrial' and 'solid'. 
They look like they've been hewn from solid meteorite. They look like they will come to life at the dead of night in your listening room, when you're asleep, suddenly glowing green, no doubt with a soft and foreboding click, exuding tentacles and a deadly fog in a bid to take over the world.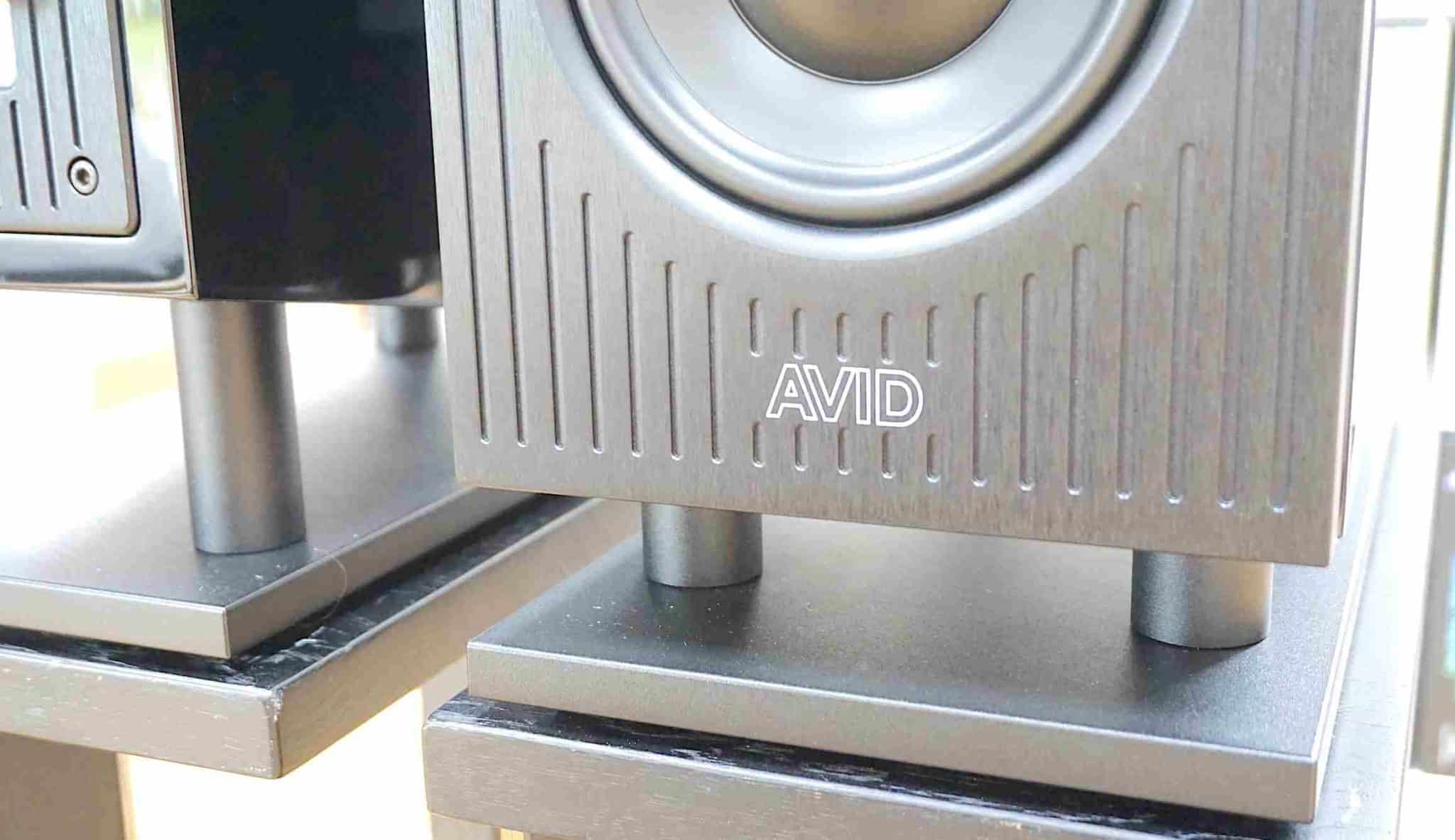 The EVO Four speakers look like they would damage a tank if such an unfortunate vehicle were to mistakingly tempted to run over them.
So "Elegant"? Hmmm, no. 
What I mean is this. These are a pair of high-end speakers. They cost a lot of money. Take these brutes out of their respective boxes and they grab you by the throat. You have a pretty good idea where your cash has gone when you gaze upon them.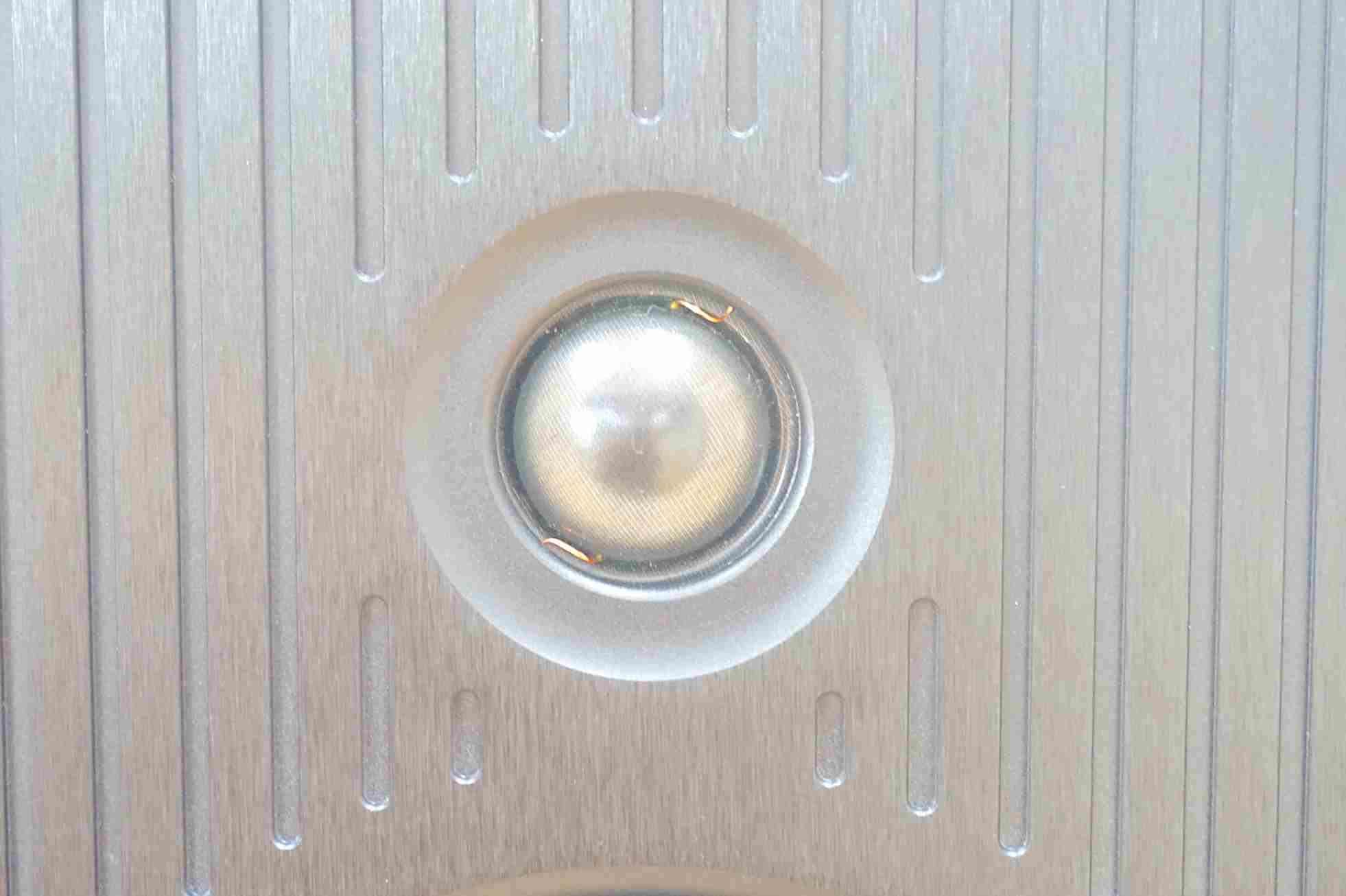 The images don't do these things justice. I feel that I could knock a full set of fence posts into the ground with these things. 
That's not always the case with expensive HiFi. Sometimes, I've installed HiFi kit and thought, "You're kidding, £10k for that!?" 
Not with the AVID Evo Fours. They drip quality. 
TECHIE STUFF
The first thing I noted with the design of the Evo Four speakers was the angled, 18mm-thick MDF cabinet. Angled, in fact, to decrease standing waves. 
The angle at the bottom is there as part of the downward firing port installation. The angle at the top is there to channel the airflow within the cabinet to remove back pressure on the the drive units. Inside too is some strategically-placed bracing to maintain cabinet rigidity.
Also inside this busy cabinet is a decoupled Tuned Mass Technology damper. Energy is basically funnelled through the TMT to disperse vibration.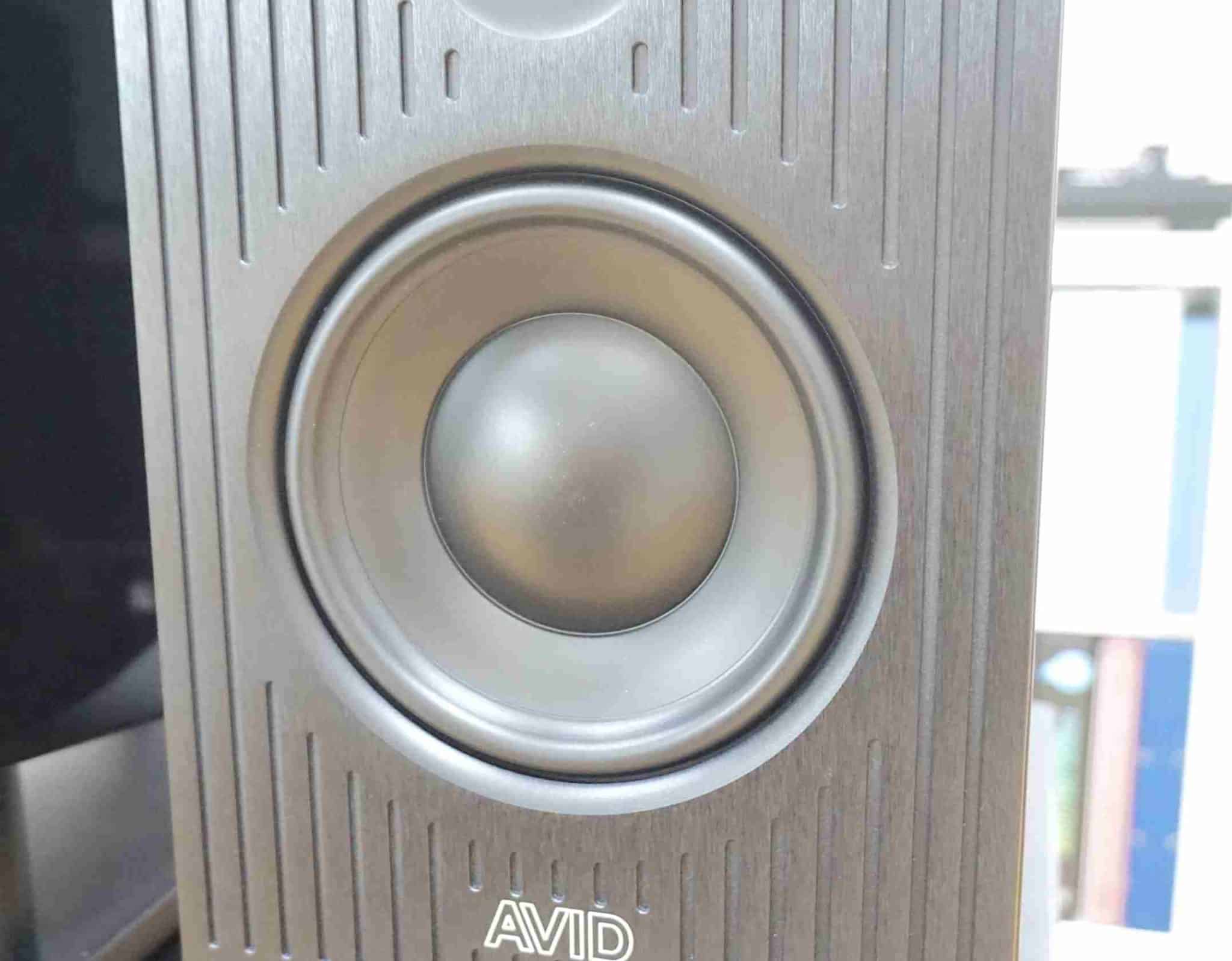 Look at the front and you'll note a front baffle easing 20mm thick and made from aluminium. This thing is evenly compressed onto the cabinet. It's not screwed on, apparently which increases rigidity. Screwing this thing onto the front would reportedly lower that compression and rigidity because the peak of compression would be fixed at the screw points. 
The cabinet is raised from an attached platform to allow a downward-firing bass port to do its thing. AVID says that it offers more room positioning options. 
Strapped on the front is a 28mm tweeter with a Ferrite magnet and Hexatech voice coil. As tweeters go, that's a pretty fair size. Its a silk dome offering with added Acuflex, a sort of damping material. 
Under the tweeter is a 152mm mid-bass unit based on a Damped Polymer Composite Cone.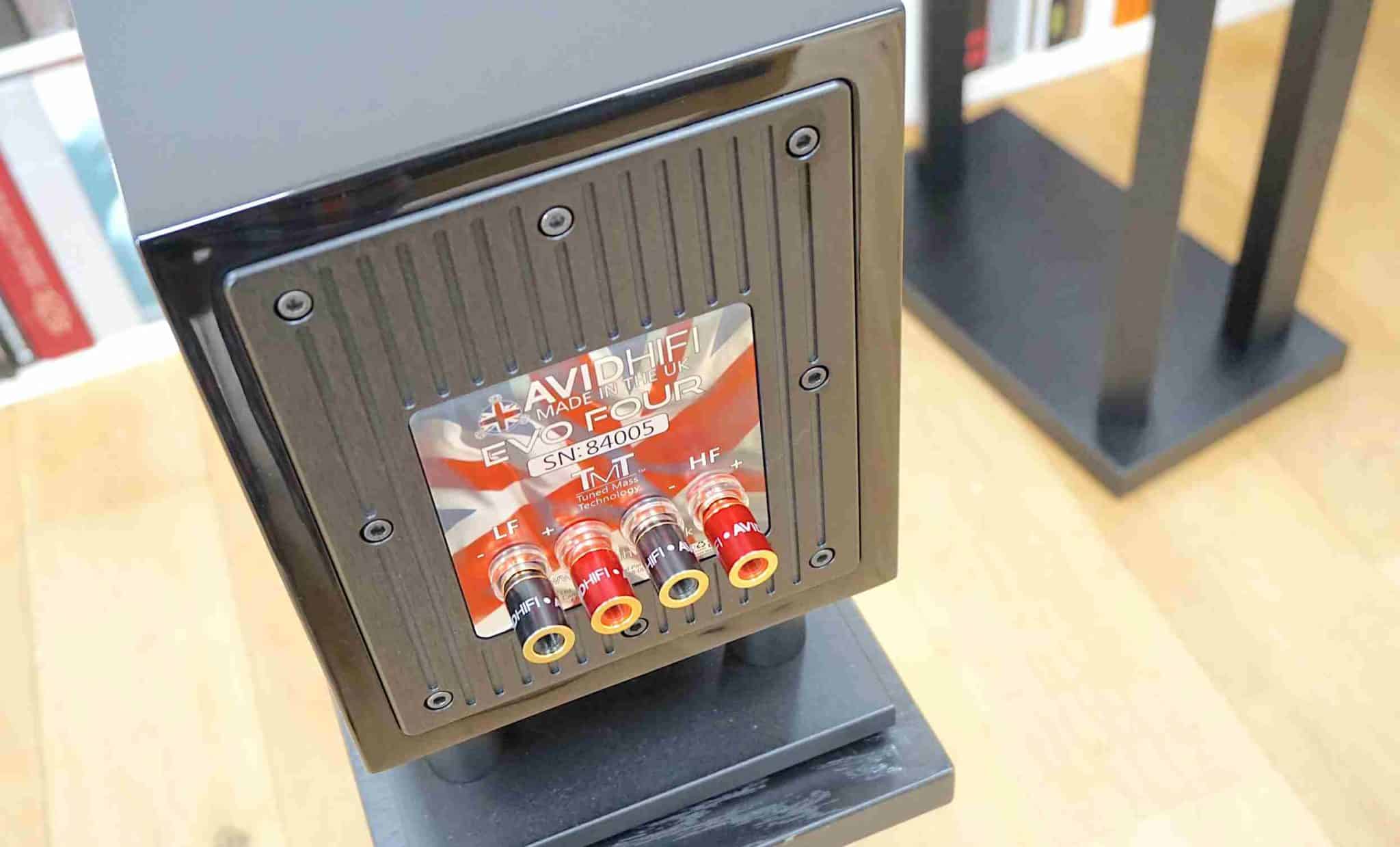 The crossover uses ClarityCap capacitors. AVID inductors are wound with 1.25mm self-bonding enamelled wire on air core plastic rectangular bobbins. It aids bass, apparently. 
There are four binding posts around the back for possible bi-wire connection. Instead of brass plates for stereo mode, AVID supply connecting cables. I did ask the company why they decided upon cables rather than the more common plates and it replied, "It's a lot more expensive to do it this way, but we tested several methods and had the best results with this style and did not feel it worth the compromise to save a few pounds." 
Spanning 363 x 200 x 449mm and weighing a hefty 15kg, these 8 Ohm speakers arrive in black or white gloss.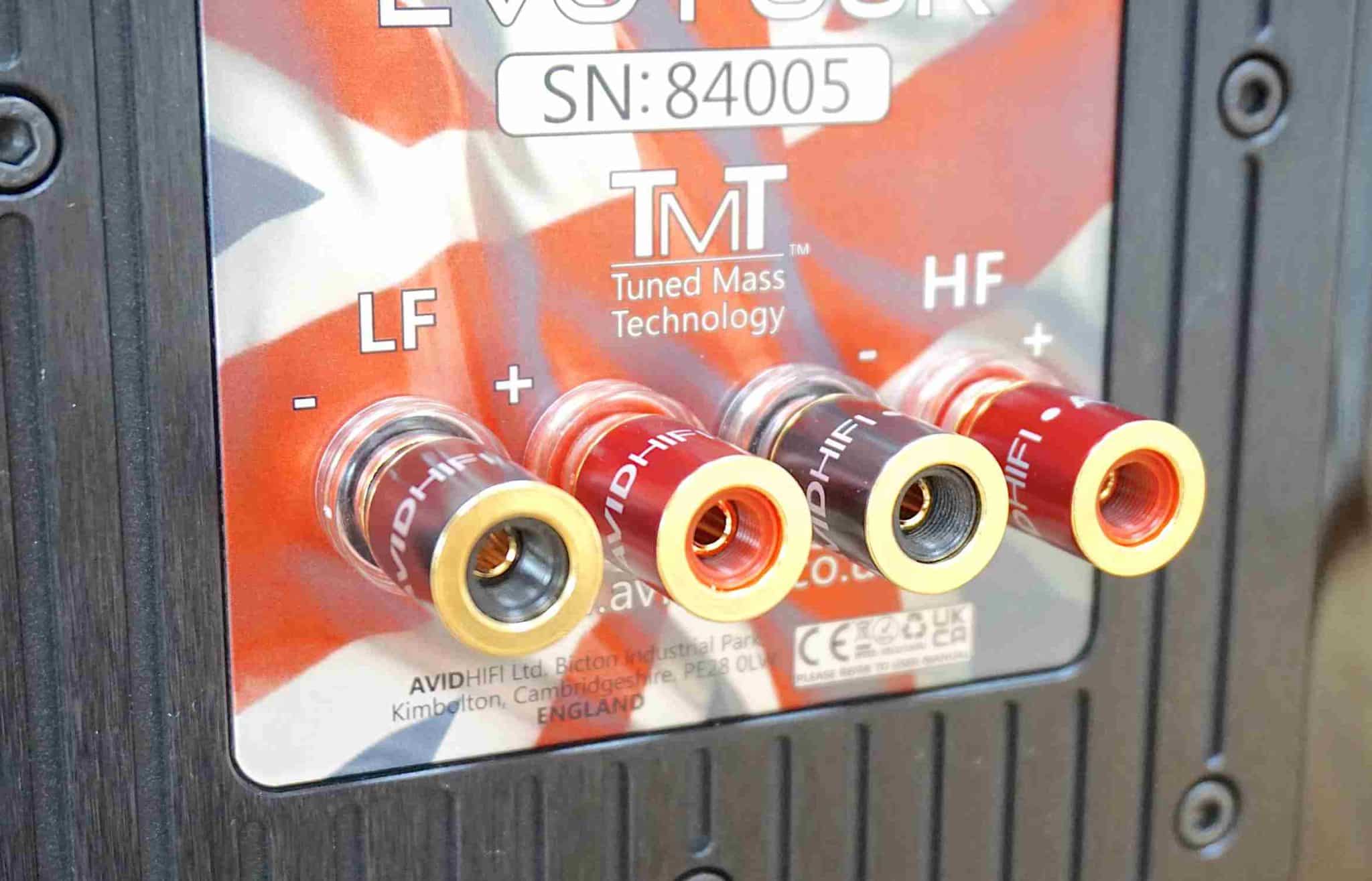 Those wondering if their amp will be able to drive them should note that a minimum of 30W of available power is required while the Evo Fours offered a 87db sensitivity. 
So how do the Evo Fours sound?
SOUND QUALITY
I began with CD and A Forest by The Cure. I started with this track because I wanted to test the bass. This track offers challenges. It's not a big-bass rocker. In fact, the bass comes from a rolling bass guitar and is more noticeable than the percussion in this area. Behind the bass guitar is a host of midrange detail from the lead guitar, cymbals, synths and vocals and so any loss of bass control can easily mask this information. 
The Evo Fours would have to be on their toes to perform well here and, because of the price point, there would be no mercy offered even for small mistakes. 
First impressions? There was an overwhelming and very definite sense of authority from the Evo Fours. The sound I heard here was very much a "Step aside, sonny. This is a man's job," flavour of performance. The Evo Four speakers offered so much confidence in everything they did. They look solid and my goodness they sounded it too with a very strong bass response. It's not showy though. It doesn't offer a nails-in-the-head type of impact. Here, it is quietly firm but bass is very definite. Bass is coming though.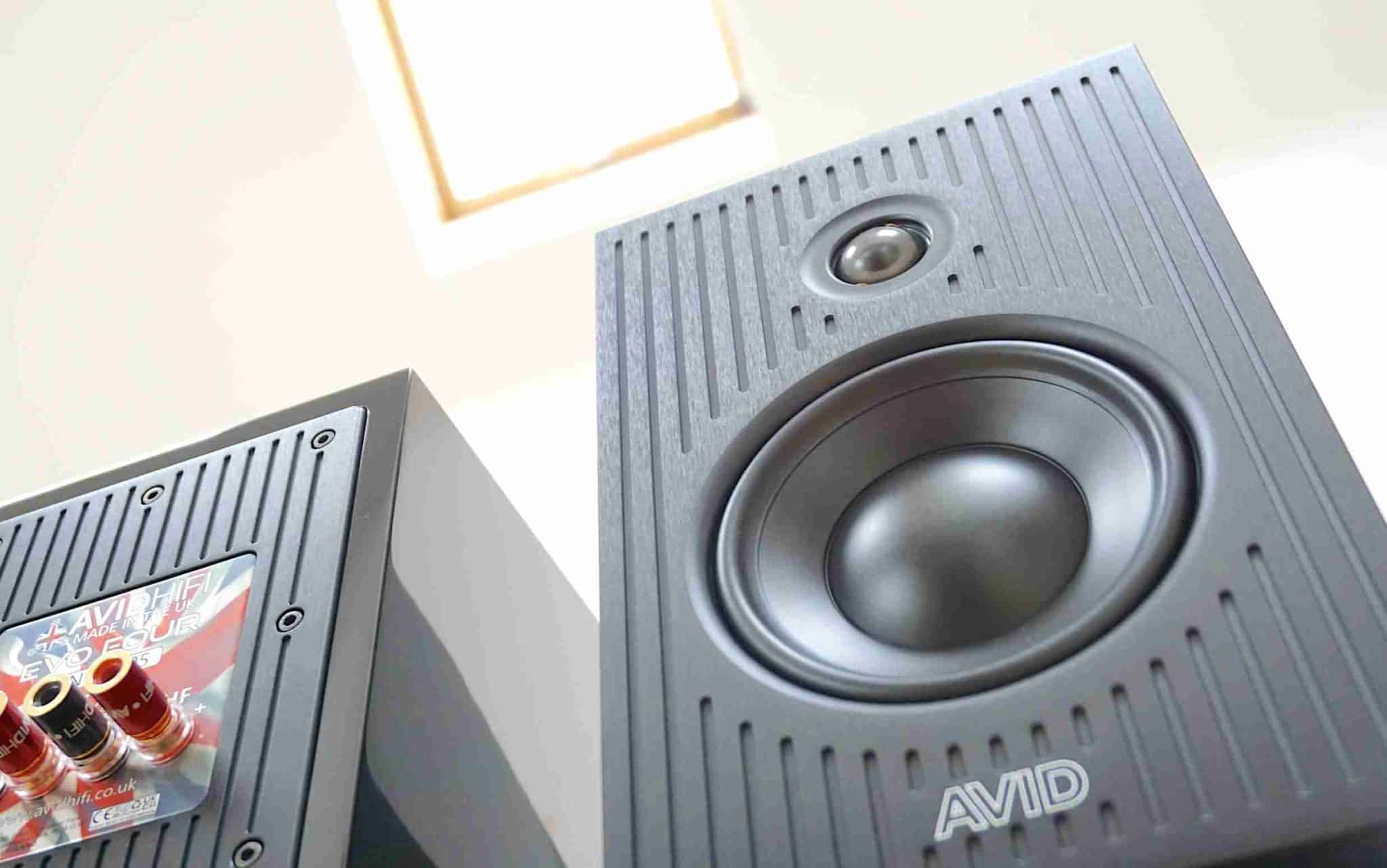 And there's nothing you can do to stop it. 
Of course there is lots of focus here. Precision is a given. It's that deep, solidity. That rock-hewn hardness that impresses. 
Yet frequency discipline is absolute. Bass is never out of order. It doesn't dominate. Well, it does but in a low-key manner. 
All of this means that the mids are unaffected by the bass and free to convey as much detail as it wishes. Treble offered the same story. Bass never swamped the soundstage which provided a 3D depth around the stereo image and a layered complexity that impressed.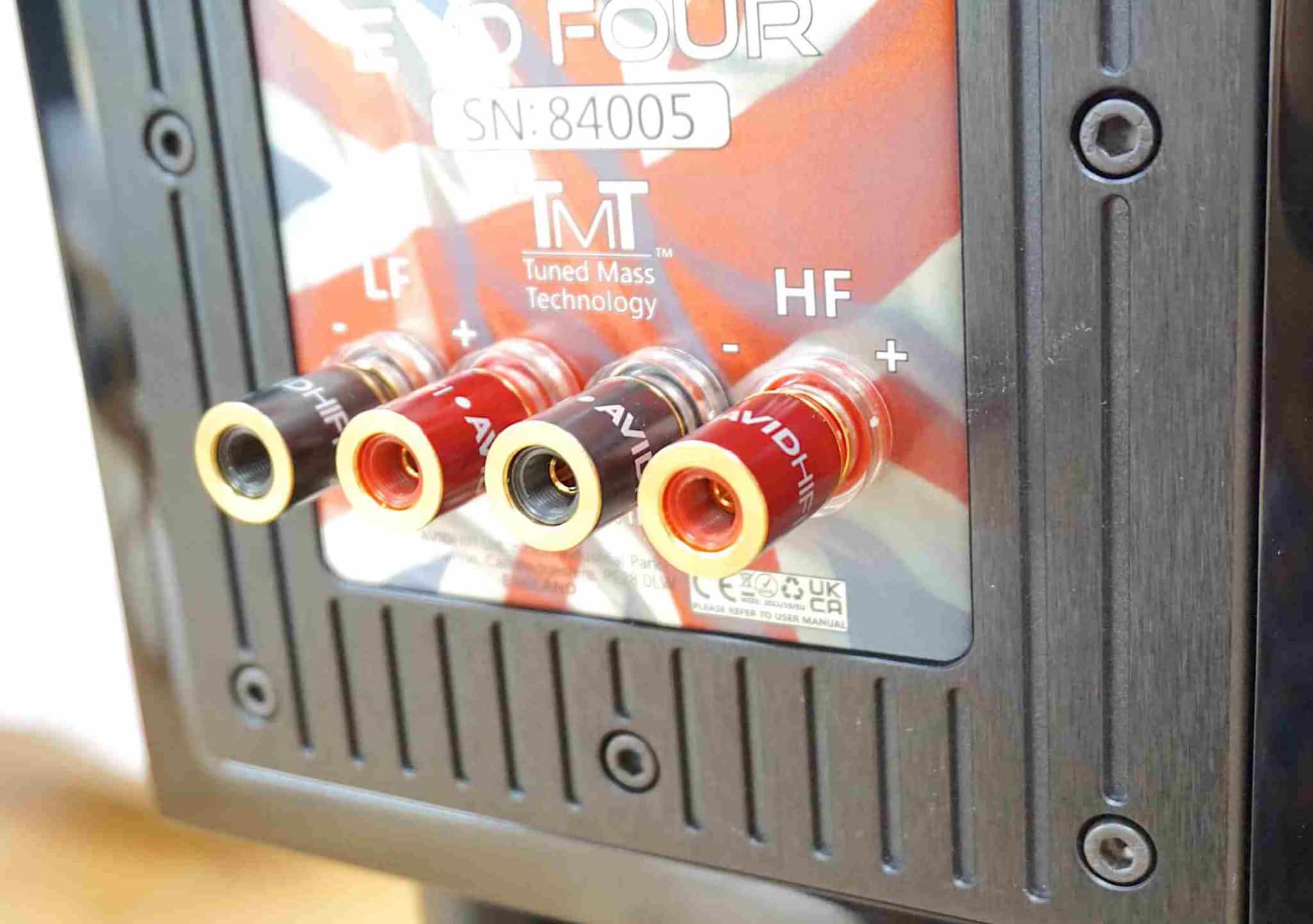 Singing a Spanish language track Vereda Tropical, Eydie Gorme presented a distinctly husky vocal, backed by acoustic guitars and secondary percussion. The Evo Four speakers did a great job in conveying that emotional, husky delivery from Gorme. The vocal was steeped in texture and variation. 
In general terms, the sense of clarity, while present, leant towards the solid state in terms of the upper mids. I wouldn't say that the Evo Fours offered a valve-like delicacy and fragility. Something you might hear via an electrostatic pairing, for example. So the Evo Fours will always provide a sense of strength and muscle, even via sensitively delivered tracks like this one.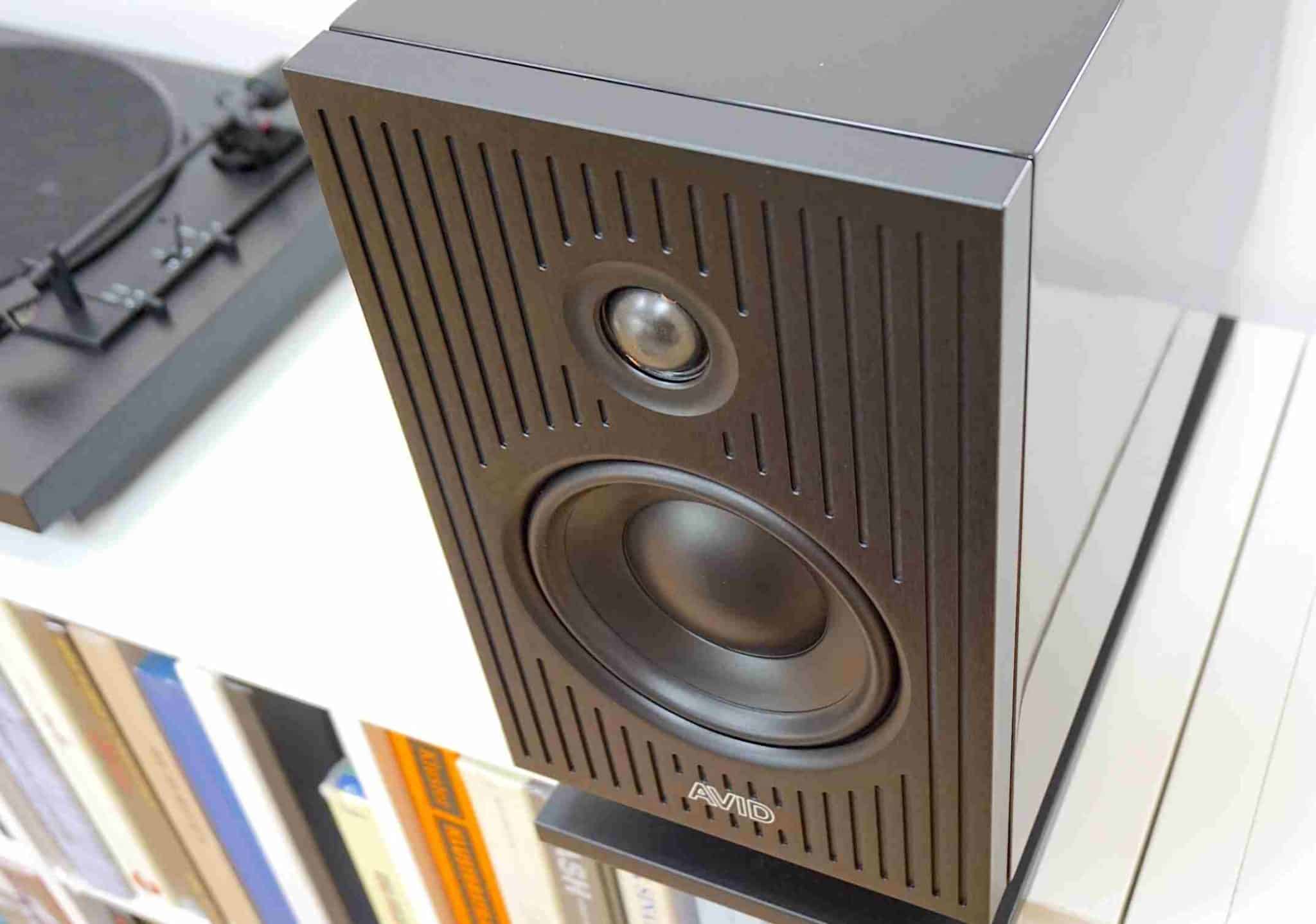 There was a tremendous insight around the midrange. All detail was open to be retrieved by the ear. Percussion strikes were positive, exacting and clear cut while acoustic guitar strums provided a firm and definite metallic attack. 
CONCLUSION
The AVID Evo Four speakers carve sound into the soundstage with purpose and conviction. The sense of focus and precision is almost overwhelming. Bass threatens without ever having to resort to shouting or jumping up and down. Mids and treble offer information by the shovel load. I haven't heard speakers with such self confidence, such a tenacious grip on music and a sense of self assurance for a long, long time. Impressive. 
---
AVID EVO FOUR SPEAKERS
Price: £8,000
Website: www.avidhifi.com
---
GOOD: bass confidence, midrange focus, treble definition, build quality
BAD: look elsewhere for fragility and sensitivity
RATING: 8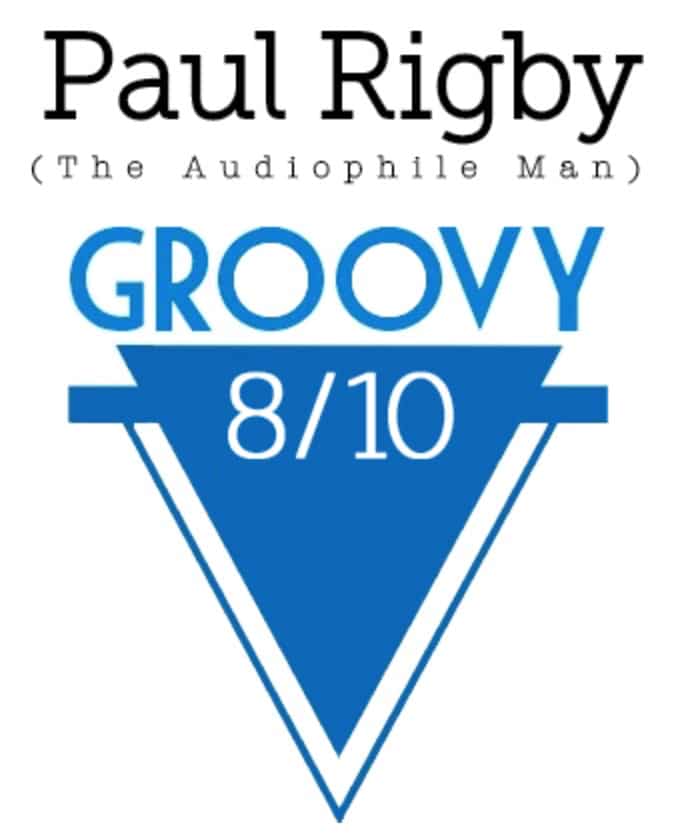 ---
[Don't forget to check out my Patreon Page at www.patreon.com/audiophileman, for exclusive postings, giveaways and more!]
REFERENCE
Origin Live Sovereign turntable
Origin Live Enterprise 12″ arm
Van Den Hul Crimson XGW Stradivarius Cartridge
Icon PS3 phono amplifier
Aesthetix Calypso pre-amp
Icon Audio MB845 Mk.II Monoblock Amplifiers
Quad ESL-57 Speakers with One Thing mod
Blue Horizon Professional Rack System
Harmonic Resolution Systems Noise Reduction Components
Gutwire Consummate Grounding Cable
Air Audio AC-2K Balanced Transformer
All vinyl was cleaned using an Audio Desk's Ultrasonic Pro Vinyl Cleaner