The Article
Eric Clapton And Guests: A Gamut of Guitars
20th December 2019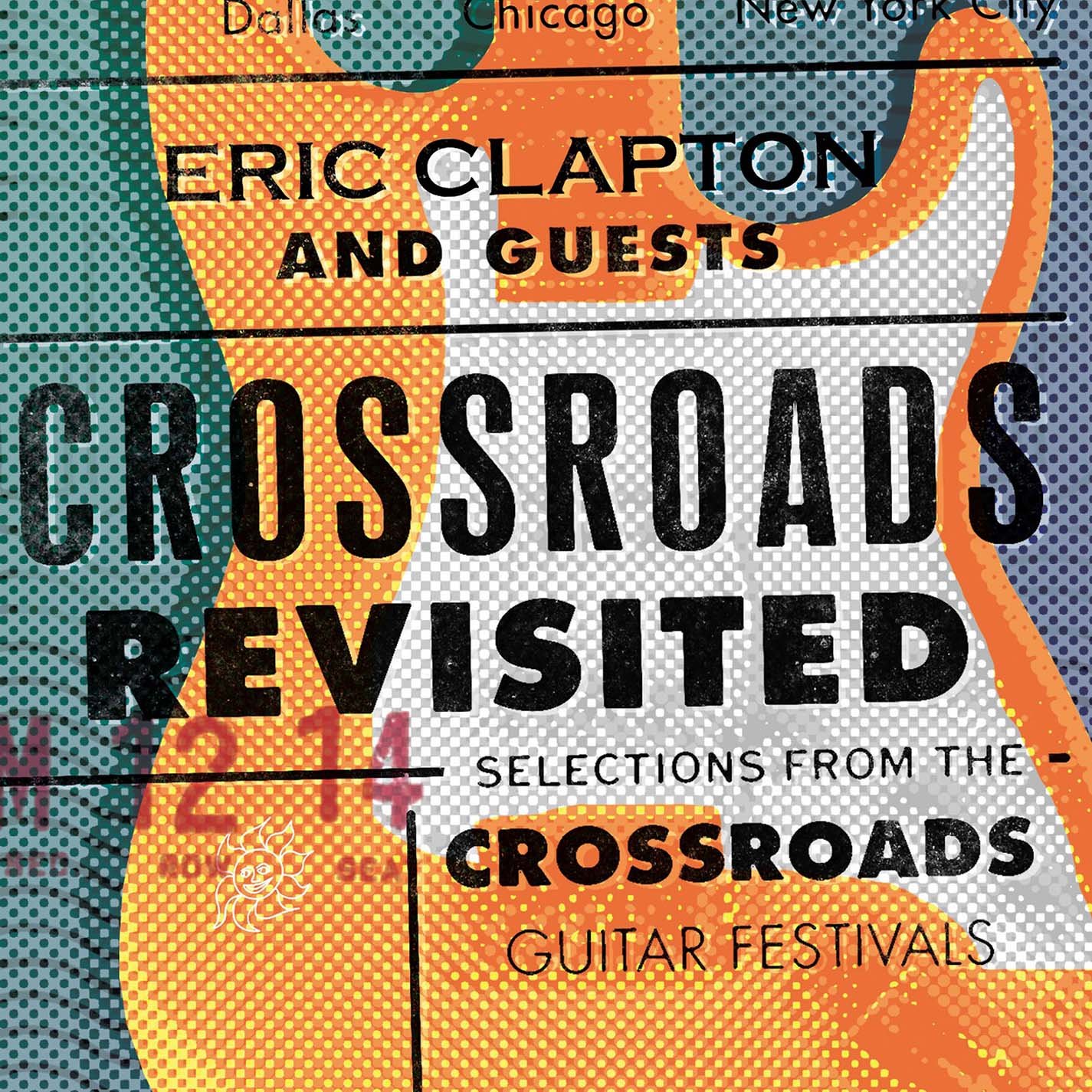 Title: Crossroads Revisited: Selection From the Crossroads Guitar Festivals
Label: Rhino
Eric Clapton runs a charity organisation, based in Antigua, in the West Indies. Founded to run and maintain a rehabilitation centre for alcoholism and drug addiction, the Crossroads Centre receives funds and promotes awareness from a series of regular guitar festivals. 
Some of those festivals have been mastered to disc, specifically those from 2004, 2007, 2010 and 2013. This 6LP box set takes highlights from all of those occasions.
Mastered by respected engineer, Bob Ludwig, this set includes a host of guest stars including the B.B. King, J.J. Cale, Robert Cray, Buddy Guy, Albert Lee, Vince Gill, Joe Walsh, Sheryl Crow, Ronnie Wood, Jeff Beck, Derek Trucks and many more. 
Some of the featured tracks take a solo approach: Eric Clapton with Layla, John Mayer with Belief and Gary Clark Jr with Please Come Home but often, you'll find tracks with a stage full of bodies sharing the duties. Both Under a Bad Sign, for example, include Keb' Mo', Blake Mills, Booker T., Steve Cropper, Matt 'Guitar' Murphy and Albert Lee. 
The discs, pressed on black vinyl, are presented in a comparatively simple manner, in lined paper sleeves with a 4-sided insert detailing both tracks and performers.
As far as mastering goes, well look, this is a live outing and live is never as good as the studio in terms of pure sonic material. This one is no different. The dynamic range is rolled off in terms of upper mids and treble while bass lacks focus. The low noise mastering has produced a safe and non-offensive presentation that manages to retain frequency discipline but the point of this collection isn't sound quality, it's about performance and energy. On that score, this box set wins, offering attitude and guts.
If you would like to purchase this LP set, you can from the following links:
[Don't forget to check out my Facebook Group, The Audiophile Man: Hi-Fi & Music here: www.facebook.com/groups/theaudiophileman for exclusive postings, exclusive editorial and more!]