The Article
Elmore James: Sliding into his Debut Release
3rd January 2017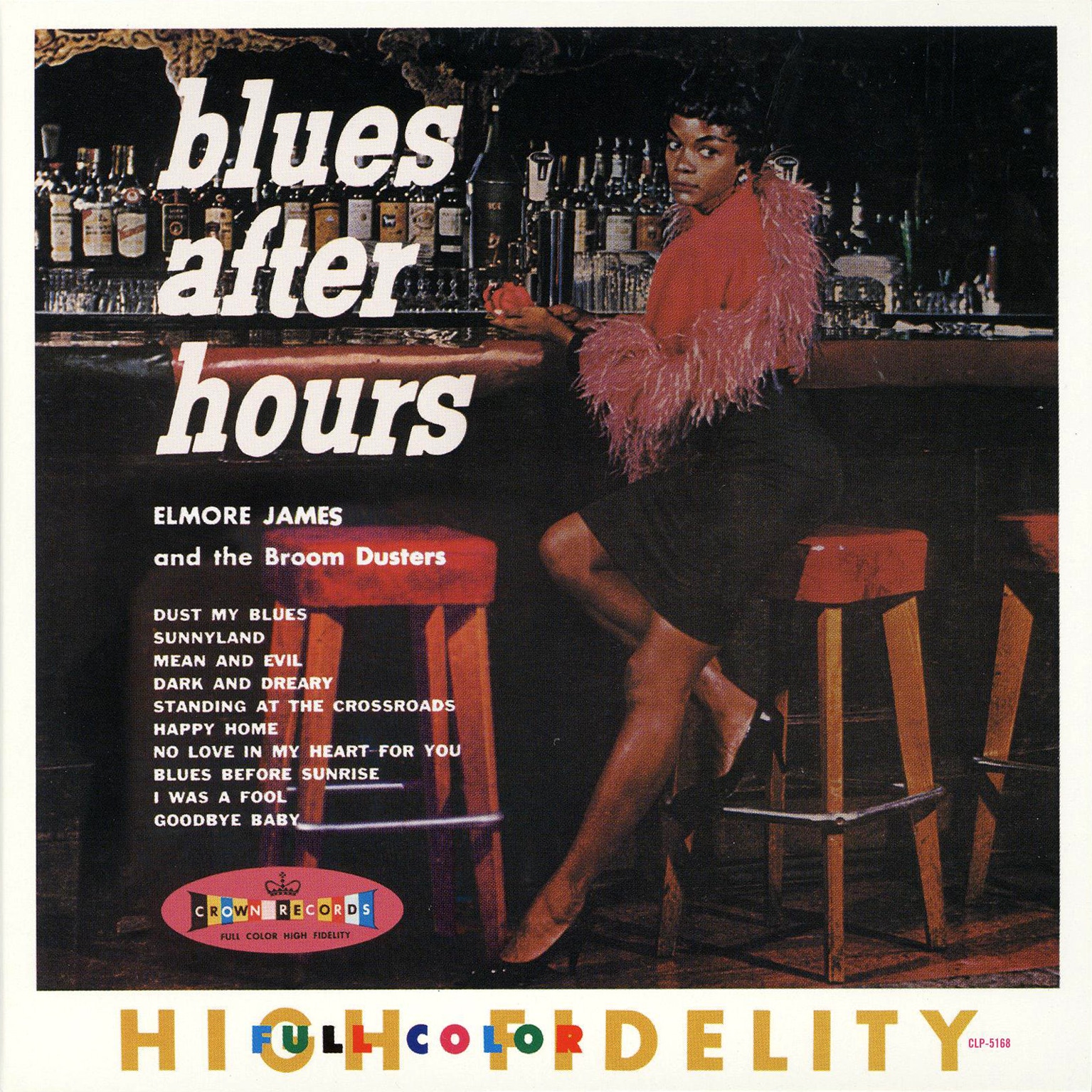 Title: Blues After Hours
Label: Vinyl Lovers
Many years ago, when I first heard John Lennon playing a lap steel guitar on the George Harrison song, For You Blue, using a shotgun shell as a slide, Harrison shouted out "Go, Johnny go!" and then, later "Elmore James' got nothing on this baby!" It was the first time that I'd heard of this mysterious James figure and made me find out more. Ignorant I may have been at that time but James was already, of course, a giant figure in blues and had been for many years. His work on the slide guitar being a notable influence on many stars who followed: George Harrison being one of many.
Much of that influence stems from this album, James' first. It was released onto an unsuspecting public in 1960, via Crown (a sort of mid-price label variant) and basically constitutes a bunch of singles that formerly appeared on the likes of Meteor and Flair (both of which were Modern imprints). For example four B-sides are included here from James' time on Flair in 1954 and 1955. More than that, most of these tracks effectively stem from just two sessions in the Modern studio in Culver City, Los Angeles. In August to September 1954 and in New Orleans, Louisiana, in August 1955. The only exception is the fourth track on the A-side, Dark and Dreary, which was an August 1953 session at Universal studios in Chicago.
This edition includes four bonus tracks from the same period: Long Tall Woman, Wild About You, Late Hours at Midnight and Strange kinda Feeling.
On this LP, James is backed by a rotating line-up known as The Broom Dusters who included Earl Palmer, Odin Payne and Jesse Sailes on drums, Ralph "Chuck" Hamilton on bass, Little Johnny Jones Willard Daniel on piano, James Parr on trumpet, Maxwell Davis, JT Brown, Raymond Hill, Jewel Grant and Boyd Atkins on sax.
As for the music? James has an intuitive guitar style which was hard and powerful yet remained airy and open in nature. It still sounds fresh and inspired now while his vocal performance is similarly hard edged yet instinctive. James had a natural power that seemed to require little effort which makes the music on this LP all the more enjoyable.