The Article
Elmer Bernstein: limited edition 180g double album in a gatefold sleeve
7th April 2017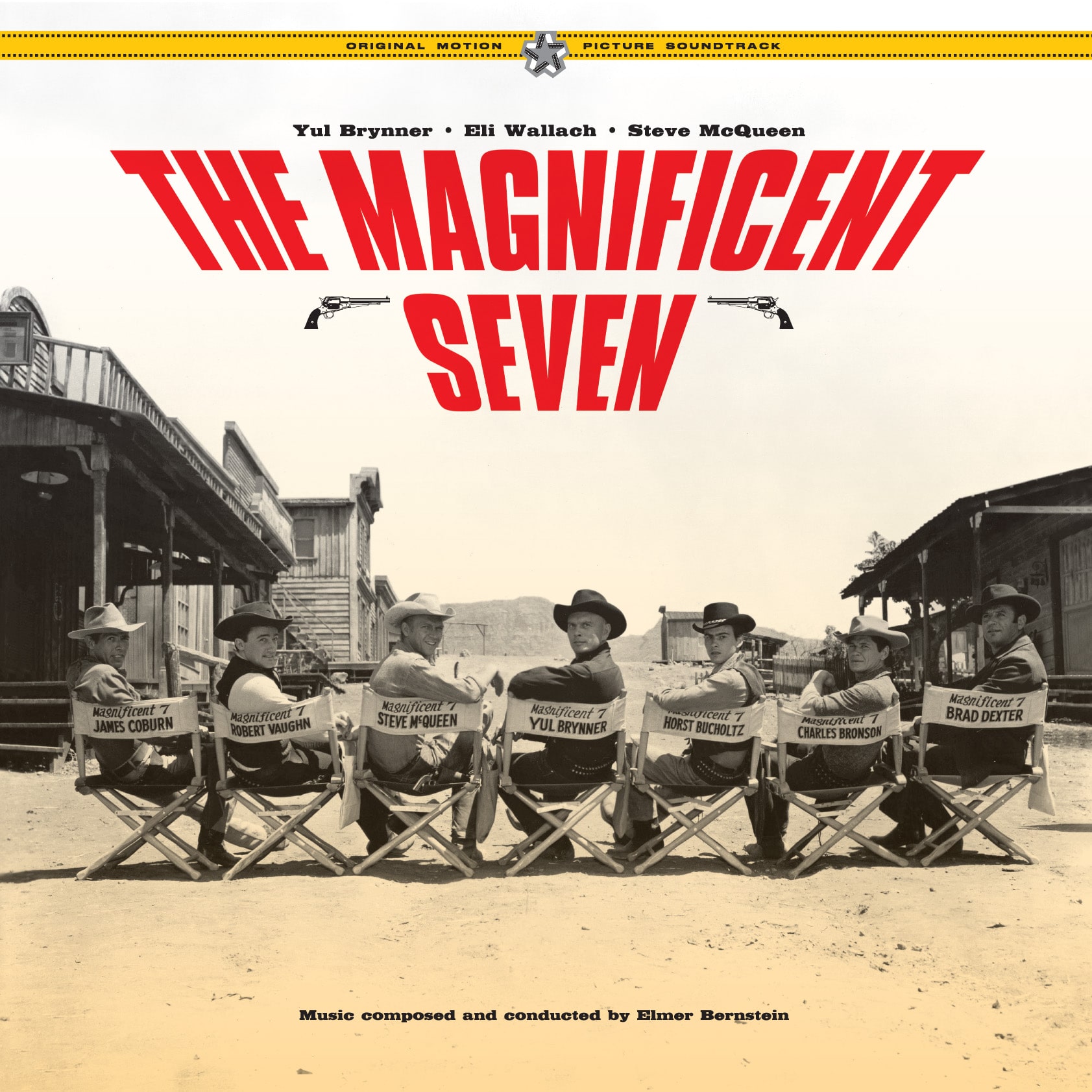 Title: The Magnificent Seven
Label: Soundtrack Factory
Somewhere on my shelves I have a box set of films containing: The Magnificent Seven, Return of the Magnificent Seven, Guns of the Magnificent Seven, The Magnificent Seven Teach You How To Host A Dinner Party and The Magnificent Seven Build A Bookshelf Using Ten Bags of Pasta. OK, maybe the last two films didn't survive the cutting room. The mere fact that such a film – a cowboy film, don't forget – should spawn a series of sequels in this way was a testament to its popularity. We would even see a TV series based upon the theme in 1998 and a (lame) remake in 2016.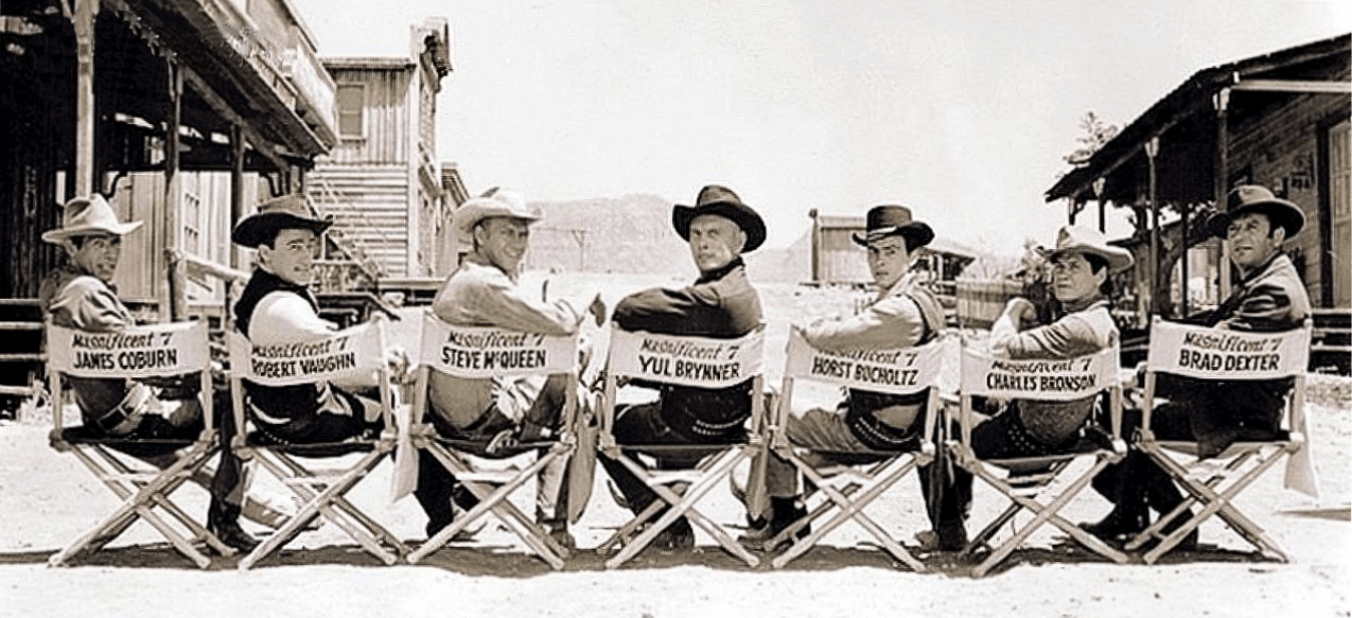 Even more than the film and the action and the gamut of stars (in the original film), what made the film and boosted the atmosphere was Bernstein's (that's 'bern-steen', folks, not 'bern-stine') eminently hummable (or singable after a few beers) soundtrack, recorded in Hollywood in 1960.
Bernstein holds some sort of record for creating a host of iconic works of often diverse genre and type. Another of his epic and similarly iconic scores was created for The Great Escape (football and cricket fans can be forever grateful) plus films such as Thoroughly Modern Millie, Airplane!, The Black Cauldron, The Ten Commandments, To Kill a Mockingbird and Ghostbusters.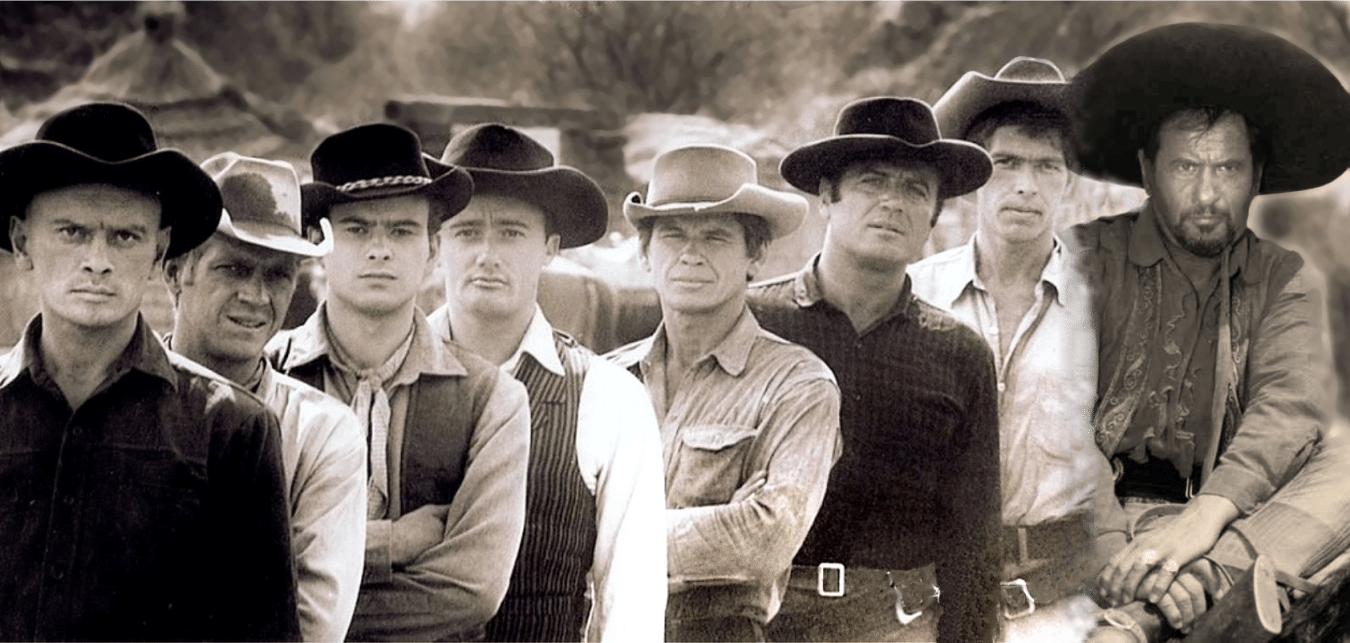 This edition of the soundtrack spans two vinyl discs and contains 23 tracks. It also features illustrations around the gatefold sleeve including photographs from the film plus rare posters from around the world that exclaim Die Glorreichen Sieben, I Magnifici Sette and, of course, Les Sept Mercenaires. All tend to emphasise the asiatic elements of Yul Brynner's facial features that ally his presentation more towards the original Akira Kurosawa original, Seven Samurai.
The mastering of this classic retains the almost vintage-esque, midrange-heavy feel to the music with bass being pulled back into the mix but detail is readily available with no hint of masking and the pressing is admirably quiet.