The Article
Elise Mk.II Headphone Amplifier From Feliks Audio
19th September 2018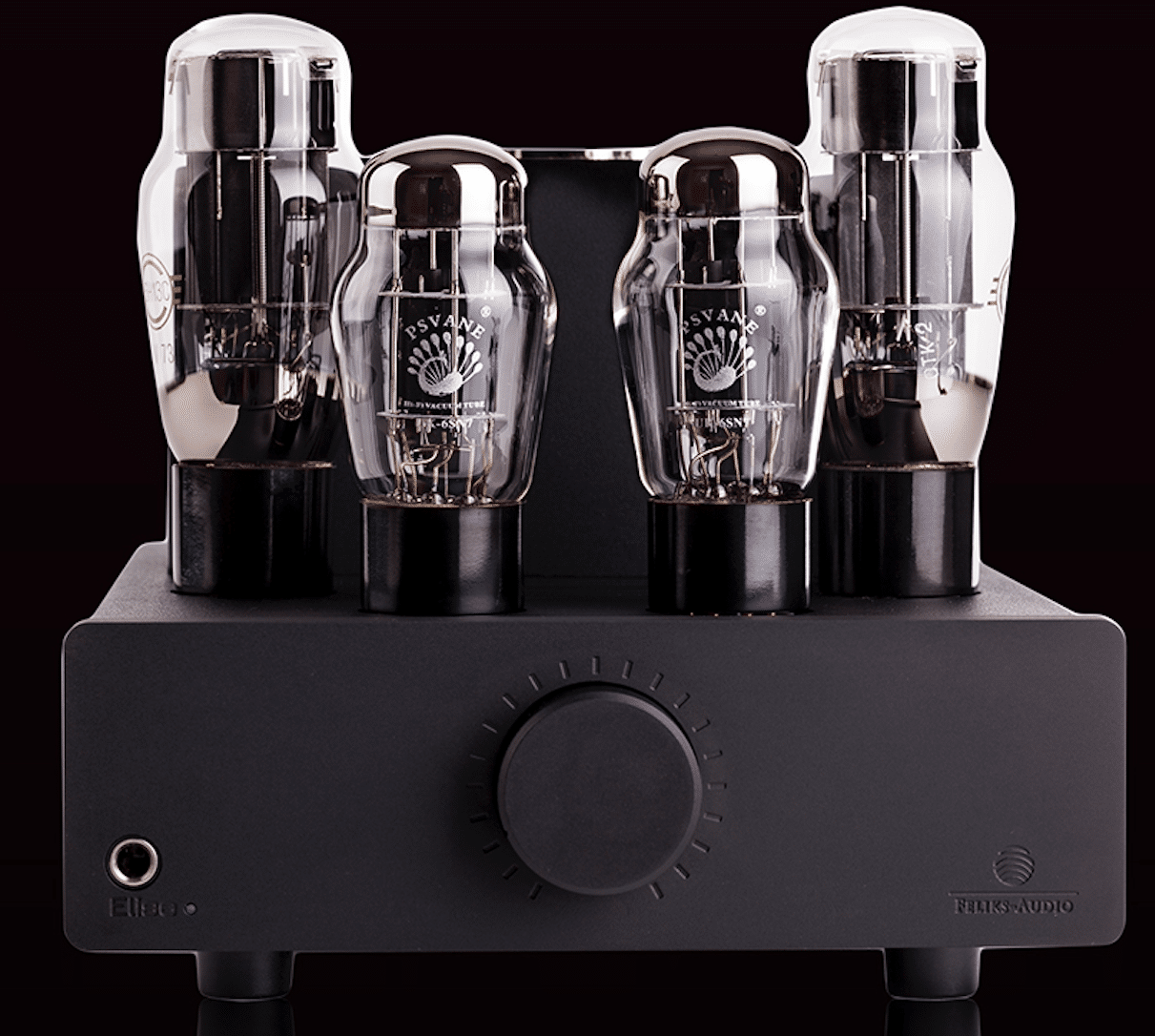 Bursting with valves and, hence, an appealing aesthetic, Paul Rigby reviews the
 Feliks Elise Mk.II headphone amplifier
Headphone amplifiers, external models that is, are much preferred to the built-in options often seen bundled inside amplifiers, DACs and the like.
External headphone amplifiers offer improved sonics and lower noise. They also provide better quality selection of components, more chassis space to pack in more goodies plus imaginative designs and features. The use of valves, for example.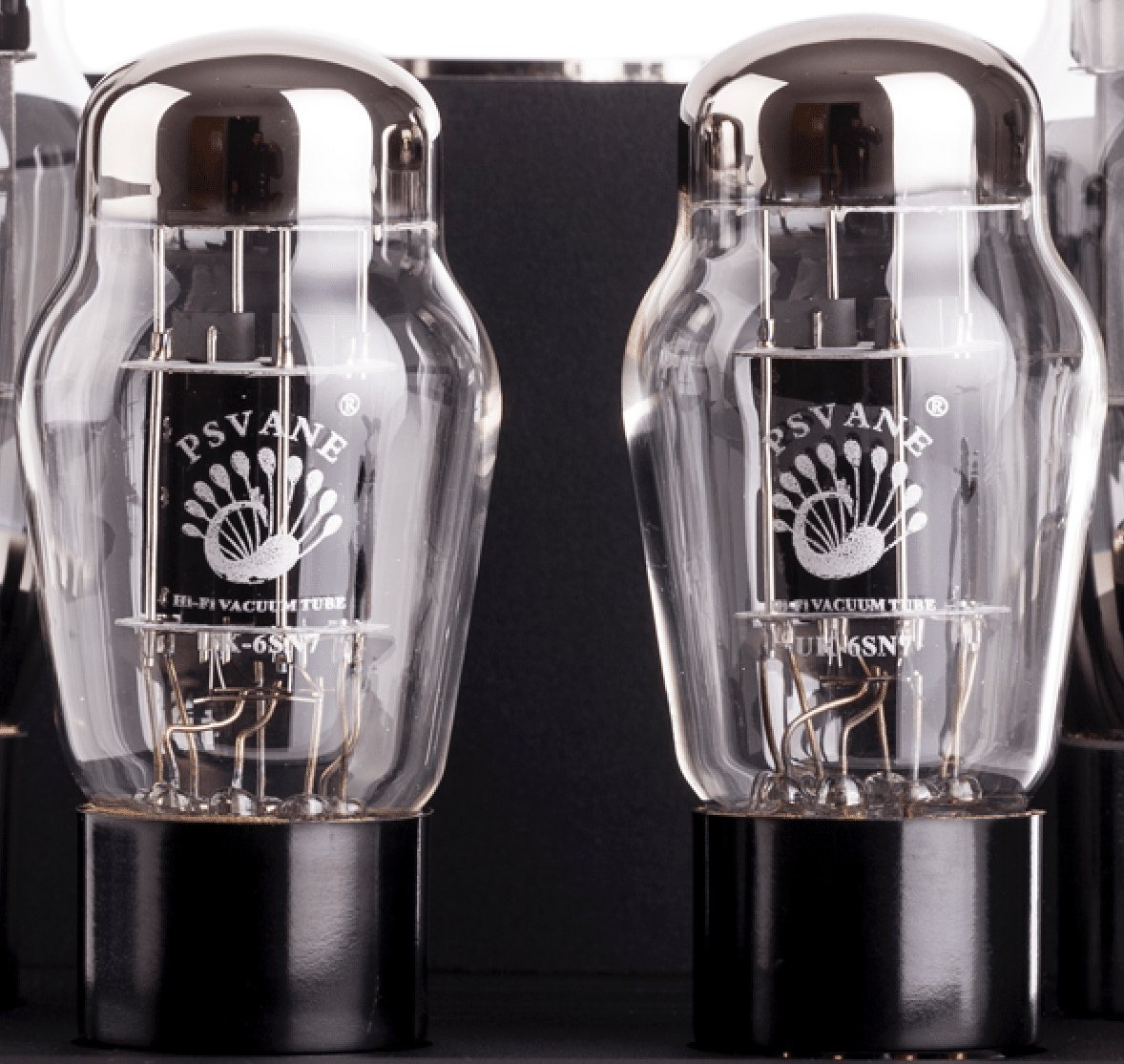 Feliks, based in Lubliniec, Poland, has done that very thing. Initially launched in 2014 and recently the subject of a significant revision, the Mk.II includes an improved transformer, PsVane HiFi UK-6SN7 driver tubes and added safety features in the pre-amp circuit as well as a 'soft cut-off power option.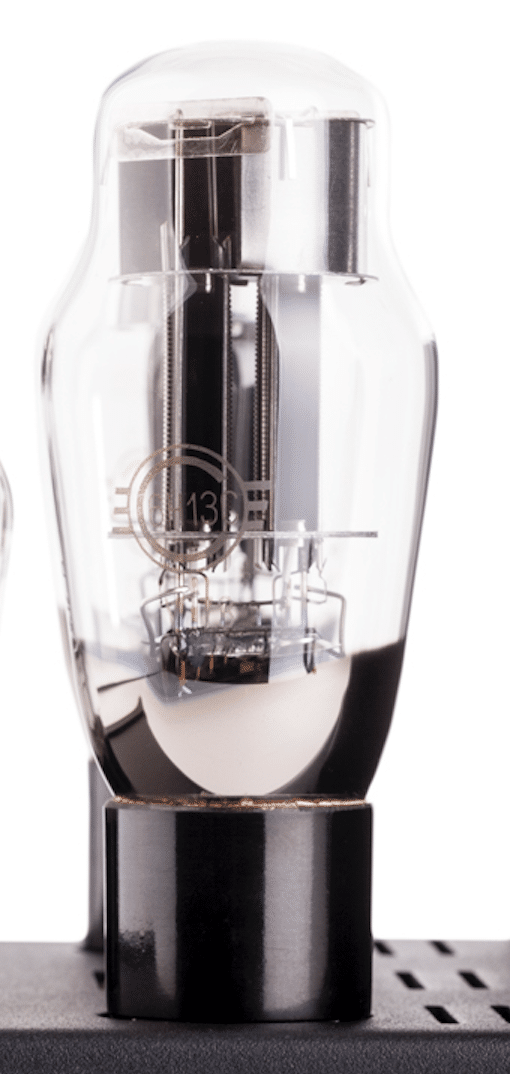 Hand-crafted in-house as a point to point construction, it also uses 6AS7G (or 6080) power tubes. Arriving with 32-600 Ohm impedance range, the Elise is covered by 36 months warranty (12 months for tubes) and free customer service support.
SOUND QUALITY
I began with a original pressing of Joe Jackson's high energy jazz LP, Jumpin' Jive and the track, Jumpin' with Symphony Sid.
My first impression of this head amp was its low key, rather introverted sonic nature. None of the frequencies reached out to grab or dazzle me. What I had here was a relatively coloured, easy going, laid back sound that was entertaining and promised low or, indeed no listening fatigue. This is a sound that could be experienced for long periods without difficulty.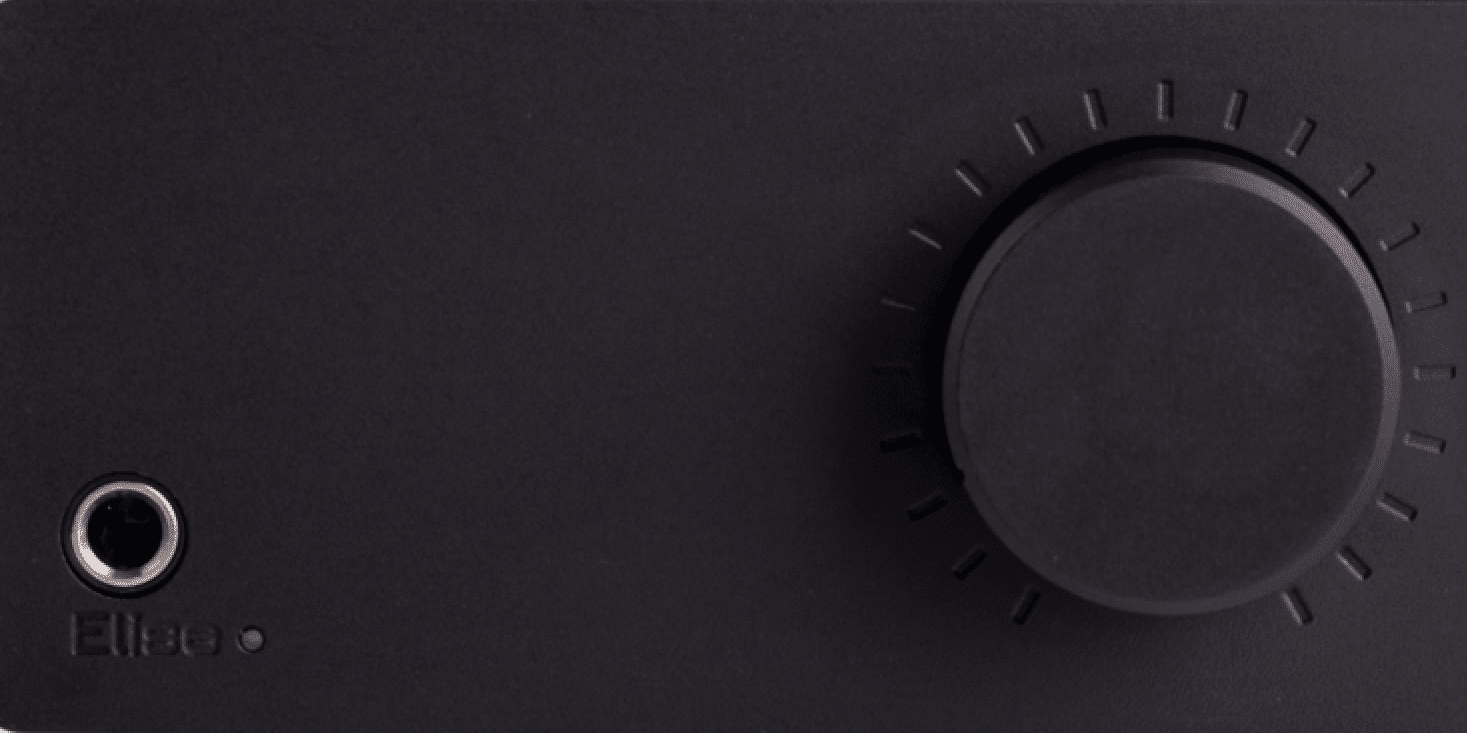 The sax and clarinet on the first part of this track did lose ultimate dynamic extension and there seemed to be a slight roll-off at the extremities of both treble and midrange but these brass instruments were smoothly presented by the Elise with no danger of edge or brightness to offend the ear. Piano sounded warmly attractive with a pleasing approach. 

Cymbals might have lacked air and space as well as transient attack while the drums may not have had the character that you might expect at this price point but it did retain its mass and rhythmic beat.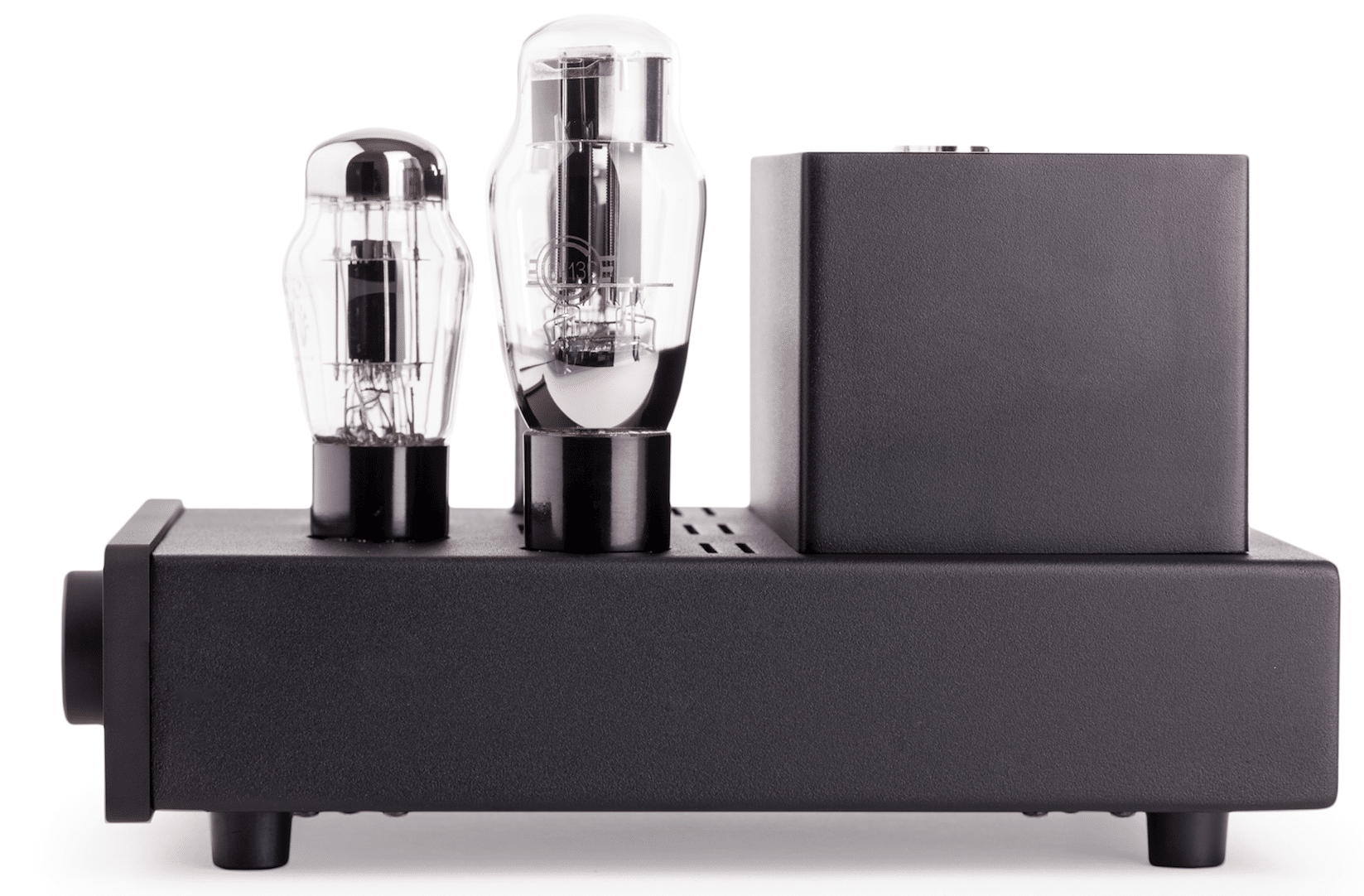 Although there was little emotive insight, Jackson's vocal presentation remained attractive, the Elise provided a slightly sepia-tinged delivery that allowed Jackson to glide across the soundstage with no difficulties at all.   
Jazz is all about nuance, detail an subtlety and the Elise suffered a tad within this genre. Which is why I moved towards a rock-centric music approach and turned to the Beatles' Lucy in the Sky with Diamonds parody via the self-titled album from The Rutles and the track, Good Times Roll.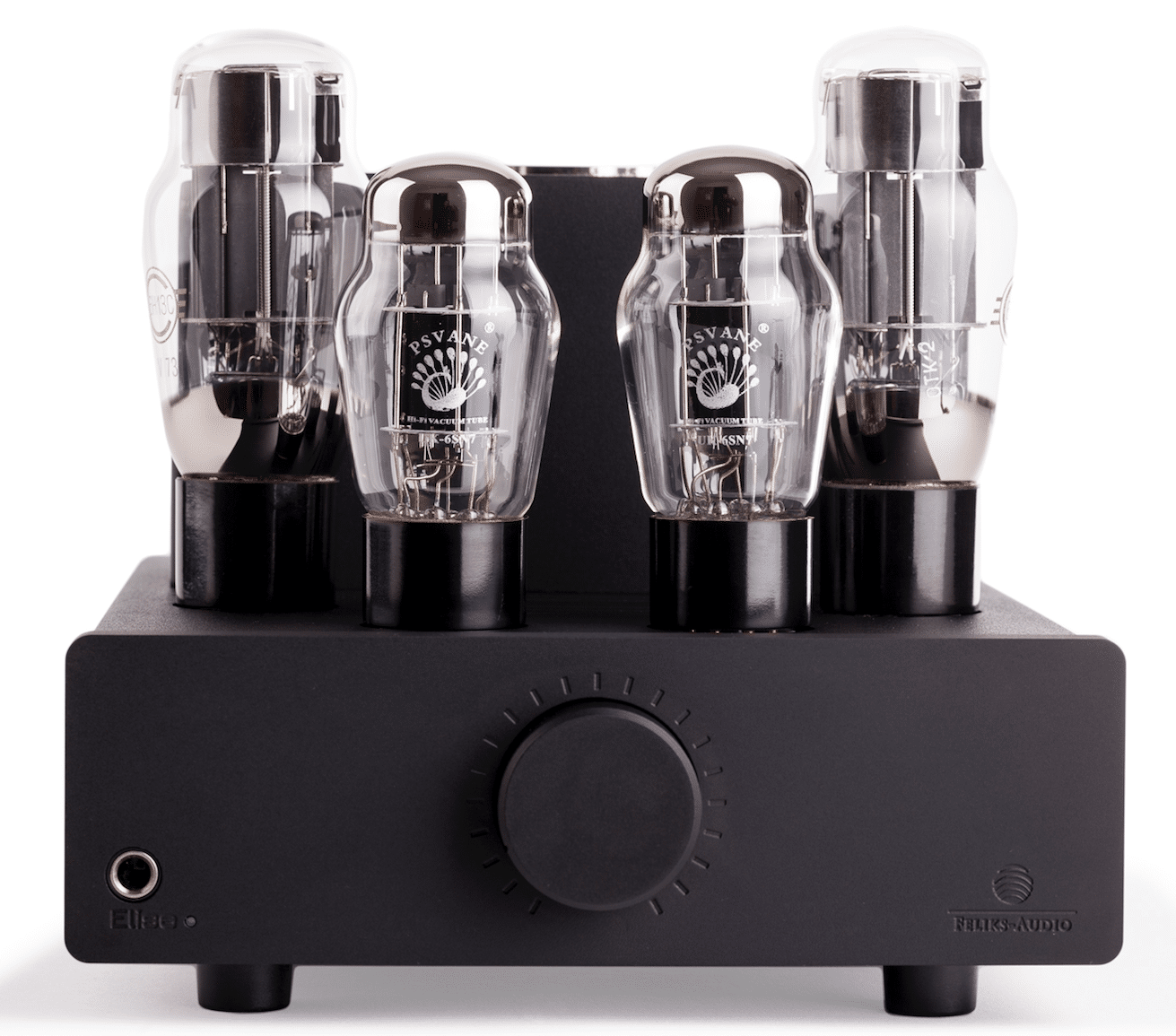 The extra energy surrounding the soundstage seemed to give the Elise head amp a bit of a push which helped the overall presentation, adding more life and 'get and up go'. The upper mids remained rather warm, with a rolled off treble yet the newly infused bass provided a low frequency kick to the entire track. The overall effect was to affect a tapping of the feet where no tapping previously existed, adding to the musicality of the track. There might be a lack of overall clarity but the Elise appeared to enjoy a rocking good time. 
CONCLUSION
Although wrapped in a slightly claustrophobic soundstage, seemingly emanating from a room draped in heavy red velvet curtains, brocade cushions and large damping panels on the ceiling, the Elise still presented a nice, if rather cuddly, sound. This headphone amplifier needs a push to get going. Hence, music with action, pizazz and energy is ideal but hold the fragility. So I',m talking about rock, for example. When this is delivered, the Elise wakes up and gives you a real performance. It's easy on the ear, offers flowing vocalisations, provides good detail and is effortless in its instrumental performance.
---
FELIKS AUDIO ELISE MK.II HEADPHONE AMPLIFIER
Price is £1100 (UK readers contact www.theaudiobarn.co.uk)
Website: www.feliksaudio.pl & [email protected] plus facebook.com/feliksaudio
---
GOOD: easy going presentation, laid back mids, no listening fatigue, high energy rock music
BAD: price, high frequency roll-off, restricted dynamic extension
RATING: 7
---
[Don't forget to check out my Facebook Group, The Audiophile Man: Hi-Fi & Music here: www.facebook.com/groups/theaudiophileman for exclusive postings, exclusive editorial and more!
REFERENCE
Origin Live Sovereign turntable
Origin Live Enterprise 12″ arm
Van Den Hul Crimson XGW Stradivarius cartridge
Sennheiser HD800S headphones
Sennheiser HD650 headphones
Icon PS3 phono amplifier
Leema Elements CD Player
Aesthetix Calypso pre-amp
Blue Horizon Professional Rack System
Harmonic Resolution Systems Noise Reduction Components
All vinyl was cleaned using an Audio Desk's Ultrasonic Pro Vinyl Cleaner