The Article
Earmen TR-Amp DAC/Headphone Amplifier
30th July 2021
Created in collaboration with the high-end hi-fi outfit Auris, Paul Rigby reviews this portable, battery-powered headphone amplifier and DAC, featuring a pre-amp option
First impression? The Earmen styling of the metallic chassis is very 'me too'. Very iFi, if you like. It fails to offer a unique aesthetic character, frankly. That said, it offers a solid build without being outstanding while the rubber feet under the unit look like they've been bought at a High St craft shop and added during a lunch break, as an after thought. Nevertheless, the feet will help isolation in sonic terms and will also prevent sliding on the hi-fi shelf.
The box contents, apart from the Earmen unit itself, are minimal with a brief but effective instruction sheet and a single USB-C cable. 
Offering 400mW of power (into 16 Ohms or 350mW into 32 Ohms), the TI amplifier chip runs in current-feedback AB mode to hopefully provide a low-noise performance, aided by tantalum capacitors.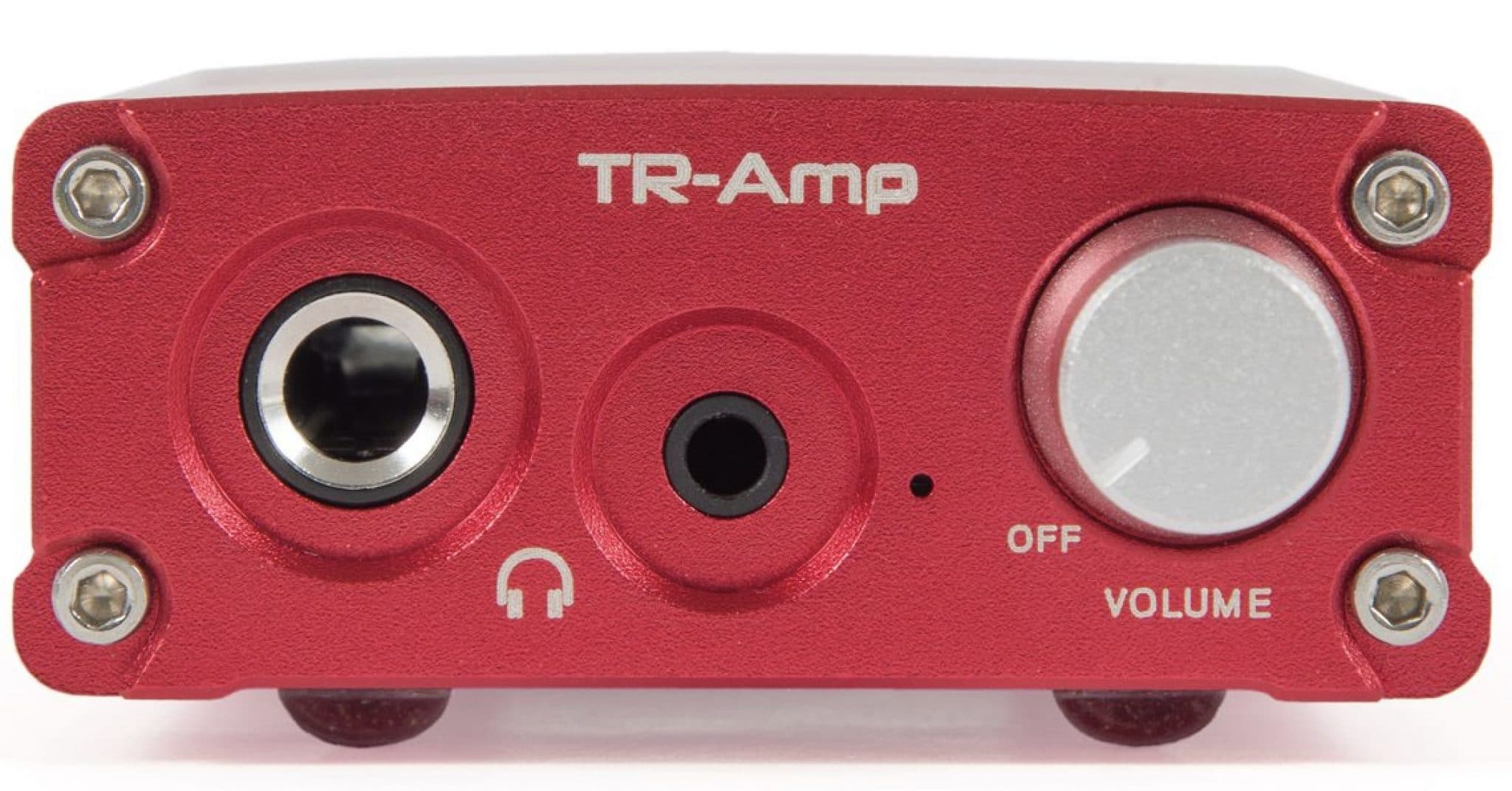 The Earmen TR-Amp uses an ES9038Q2M Sabre DAC which runs up to 32bit/384kHz in PCM mode or DSD128 in native mode plus MQA native hardware rendering. It does not offer user-definable filter settings (or as I prefer to term them – tone controls) which I applaud and which pleases me no end. I find such filters more trouble than they're worth. 
All of that action needs a decent battery. In this case it's a 3700mA battery with up for 10 hour running time.
The front of the Earmen chassis offers a large silver, metal volume knob that doubles as a power switch. To the left of that are two headphone sockets: 3.5mm and 6.35mm. Another welcome feature and one that deserves special note. I really don't know why this feature isn't standard on all portable headphone amplifiers. Firstly, because of sheer convenience – if you're using a pair of headphones of one size, you don't always have a convertor available to move to another socket size. Secondly, using a converter is not good for sound quality, as I found during a series of A-B tests. You add a convertor to the end of your headphone cable and you're also asking the sound signal to jump yet another fence before it gets to your ears. 
LED CYCLES
To the immediate right of the 3.5mm socket is a small LED light which shines white when on and then cycles though various colours depending upon the type of digital file being played: green for PCM, magenta for MQA and cyan for DSD. It will flash blue when charging (and the TR-Amp can play music and charge at the same time, incidentally). When the amplifier's battery dips below 20% the LED will flash red.
Around the rear are two USB-C sockets. The socket on the far left handles charging. To the right of that is another USB-C socket which acts as an input for a laptop, phone, tablet and the like. So why do we only get one USB-C cable then? The included – cheap as chips – cable must have cost all of a fraction of a penny to include so why the micro-penny pinching? If you do buy a second cable, keep the freebie as the charging unit and buy a third-party audiophile cable to enhance sound.  
To the right of that is a toggle switch to move the unit from Earmen DAC mode to pre-amp mode and back again.
To the right of that are a pair of RCA outputs to connect to your main amplifier.  
Spanning just 129 x 66 x 30mm and weighing in at 240g, the chassis arrives in  a metallic red colour. 
SOUND QUALITY
I hooked up a pair of Sennheiser 660 S headphones (which the TR-Amp ran easily, incidentally) and played a CD rip of Grand National's Drink to Move On and Talk Amongst Yourselves from the album, Kicking the National Habit at 16bit/44.1kHz. This indie-pop track suffers from excessive peak limiting so has an edge to the upper mids. I wanted to see how the head amp coped with this aggressive mastering.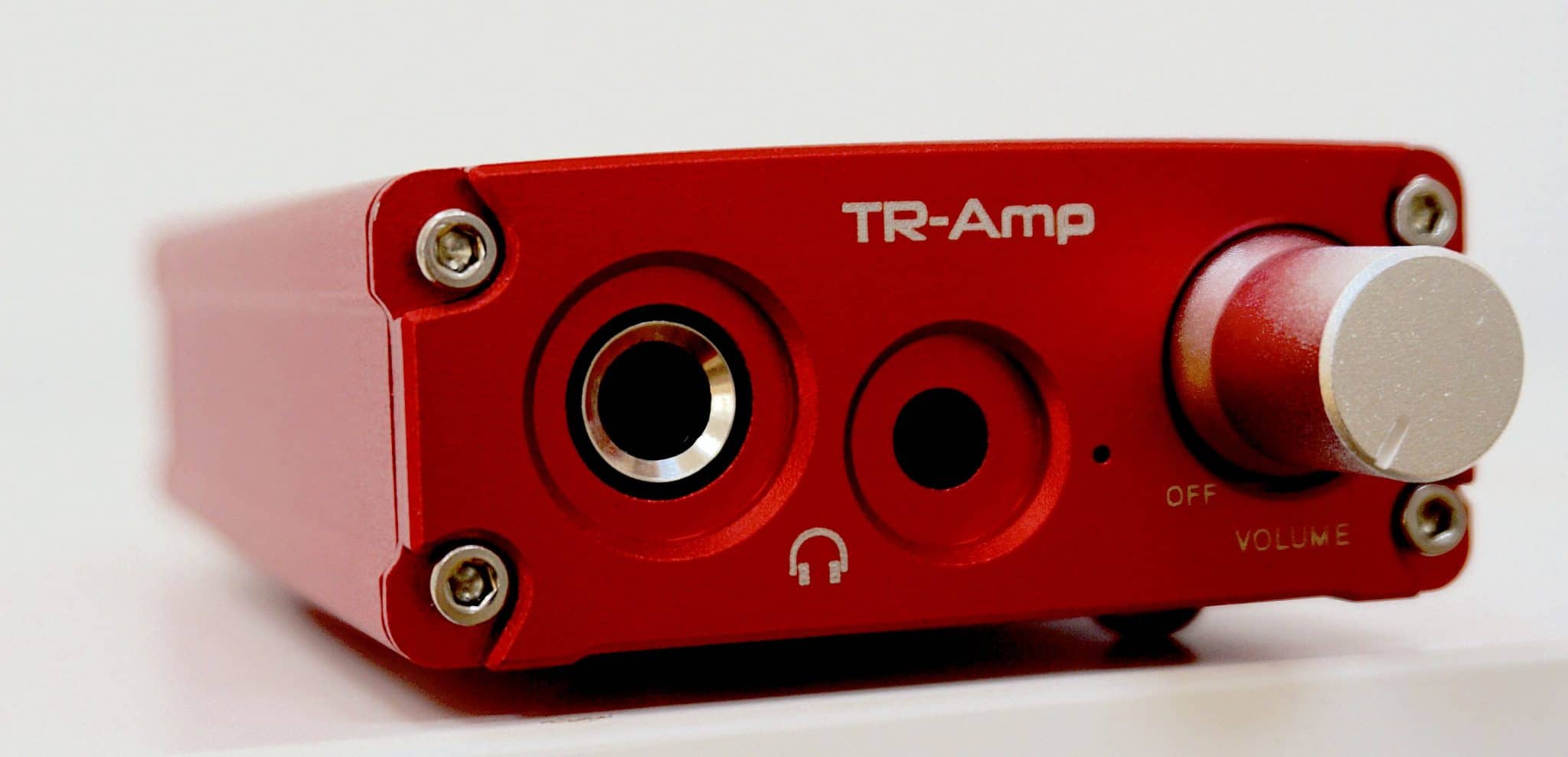 While the edgy nature of the upper mids were present, the welcome tonal balance from the TR-Amp lowered listening fatigue, making the listening experience an enjoyable one. The emphasis was thus less on the midrange issues and more across the soundstage as a whole. 
The extra information brought about by the tonal balance also added a welcome layering of the information. There seemed to be more going on now. The presentation was busy and more involving. 
This general opinion was confirmed while listening to Bob Marley's Jamming at 24bit/96kHz. Bass thoroughly underpinned this track but it never dragged. The focused nature of the lower frequencies prevented blooming or any sense of lower frequency dragging. On the contrary, this song moved along at a jaunty pace while both the lead vocal and backing harmonies sounded smooth full of emotion while retaining a welcome isolation from the backing instruments. 
LET'S JAZZ
I then switchd to the Meze 12 earphones and was similarly impressed by the tonal balance here on Sonny Rollins' St. Thomas. Treble performance was notable by its fragility but also confidence. There was nothing wishy washy about the cymbal taps on this track. The same could be said about the normally shy piano which took a full part in the mix here.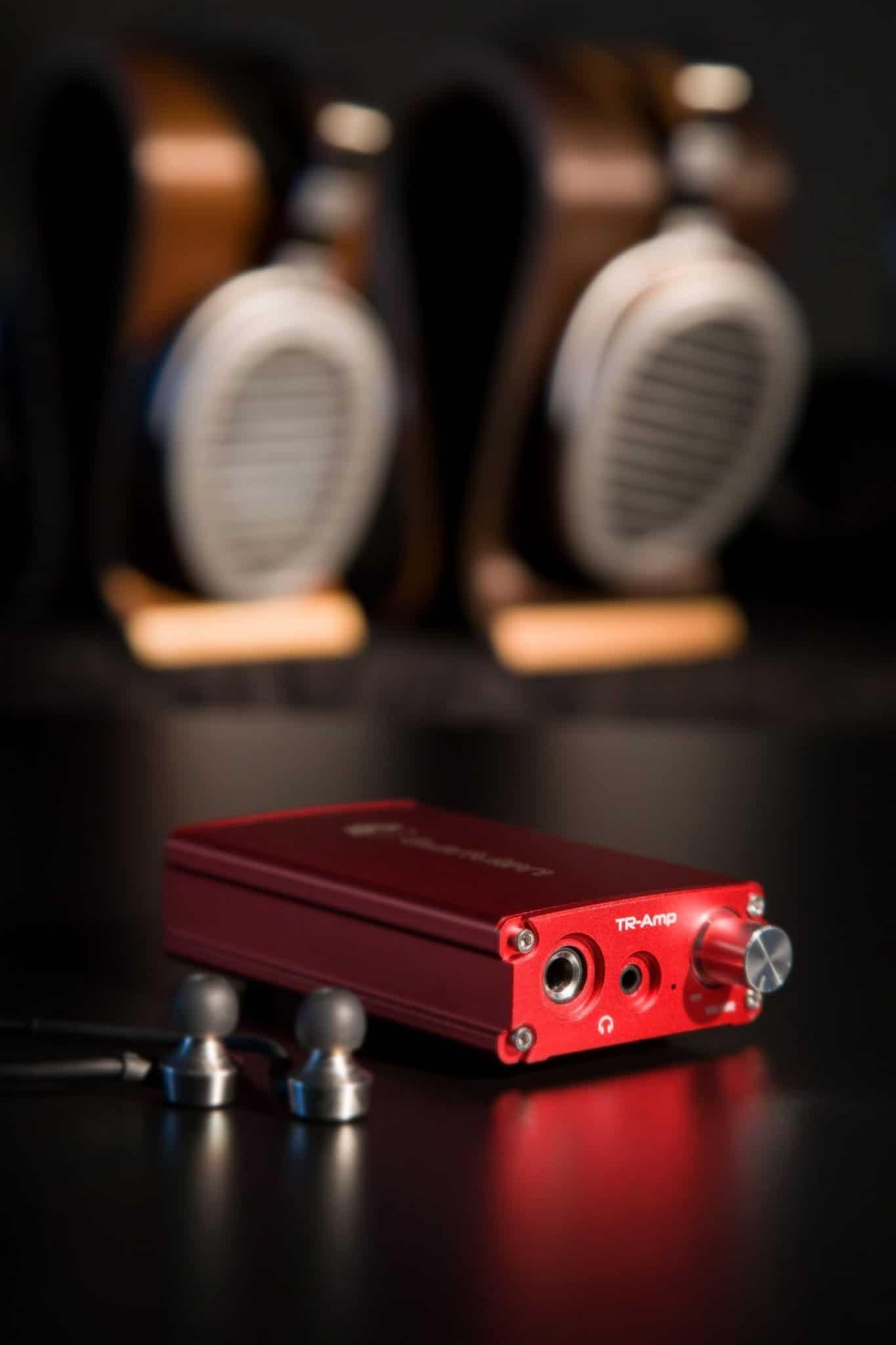 I then wondered how an inherently crippled lossy file might sound while connected to my phone. It's pretty easy to make a quality sound file sound like well, quality but could the TR-Amp make the best of a bad job? I played Mercy Mercy Me via Marvin Gaye while listening to the HD 600 S headphones. 
I was most impressed with the low noise performance from the Earmen TR-Amp. This element of the sound revealed itself in seemingly minor elements of the mix. Little secondary percussion strikes that lurked in the rear of the mix but added a more significant reverb tail that showed how much more air and space now resided in the soundstage.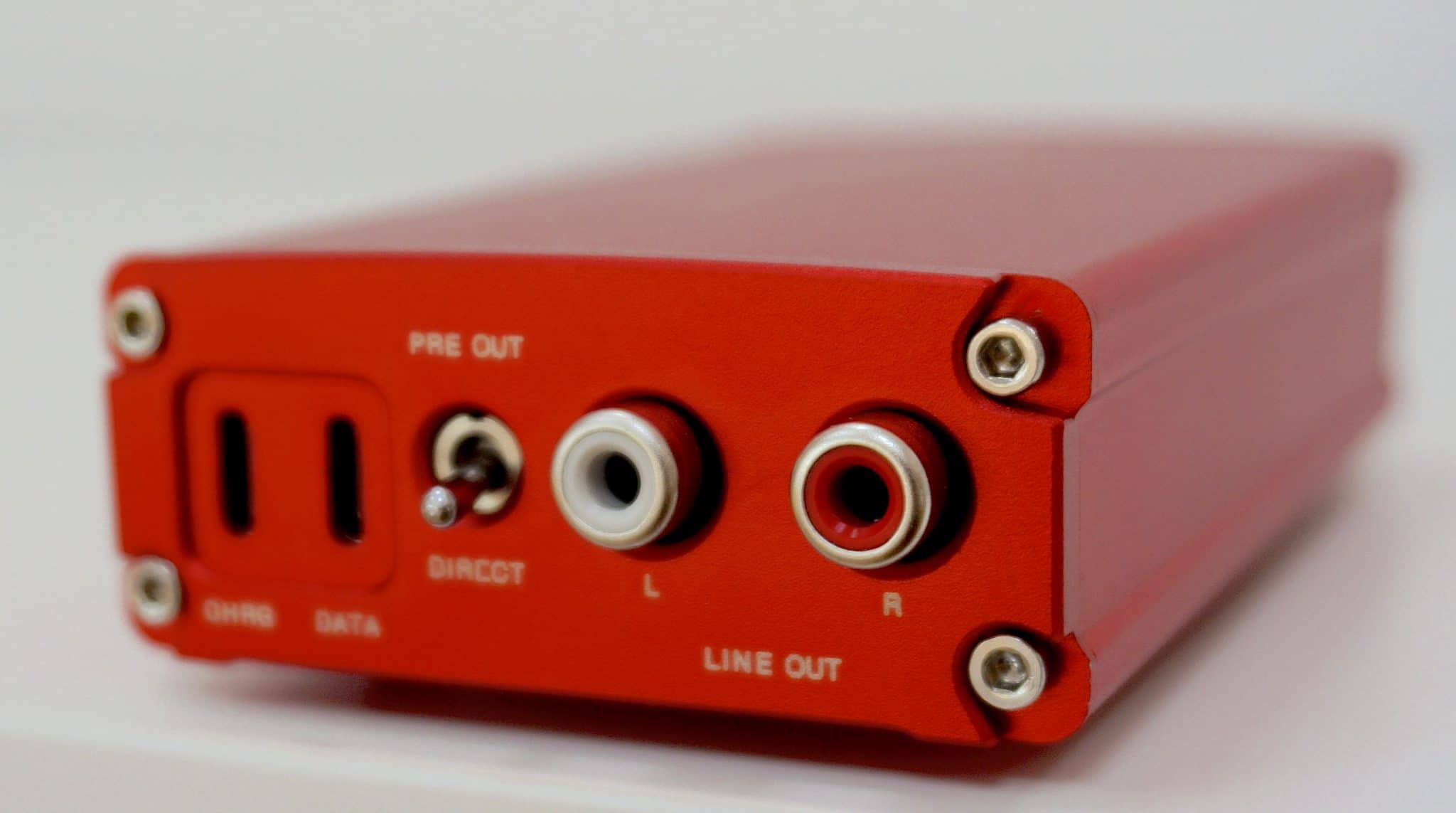 Bass was also impressive in terms of organic qualities but, most of all, its definition. It was more present, tonally balanced but the sense of realism was high here. The sense of focus and precision was a notable facet of the TR-Amp's performance as was a sense of separation of the lead vocal from the supporting instrumentation. 
Next, I wanted to challenge the DAC portion of this box so, rather than compare it to another head amp/DAC, I decided to go a mite specialised and brought in the Topping D50s DAC. The D50s offers a good general USB sonic response for a portable DAC. It's not as refined as the specialist USB DAC, the iFi Zen DAC but, in its category, as an integrated product featuring a wide range of features (like the Tr-Amp), the D50s remains a reliable and good quality sonic performer. 
NEAR FIELD
I wanted to see how far away – or otherwise – the Earmen TR-Amp was to that standard. I hooked it up to my laptop and then trailed QED RCA cables from the TR-Amp to a pair of Kanto KU4 speakers in near-field mode. That is, speakers heard relatively close to the ears. 
Doing so replicated a computer-based, desk top system. A system in which a TR-Amp would be ideally suited, at first glance. 
I begin with jazz and played the 24bit/96kHz version of Sonny Rollins' St. Thomas featuring the man himself on sax and surrounded by piano, upright bass and drums. 
The sonic response was surprising. Surprisingly good, that is. I found the overall presentation offered an impressive maturity for such a small, low-cost unit. A level of maturity that was missing from the D50s. 
This maturity included a tonal realism around the percussion that added a sense of power and weight. The drums had a sense of serious purpose about them. They sounded like the drummer was concentrating on his work. There was an almost a furrowed brow feeling to how he went about his work while the different drum types around his drum kit offered a greater degree of tonal variation, adding a sense of richness from this instrument. 
TONAL BALANCE
The Rollins' sax also exhibited that sense of maturity. There was an almost rich, mellow flavour to the sax here and I think that's because of the TR-Amp's tonal balance. Bass played a larger part in the mix from the TR-Amp. You could certainly here more from the upright bass, which acted as confirmation. The upright bass string plucks offered a satisfying bulk and heft that gave the overall track a much-needed foundation.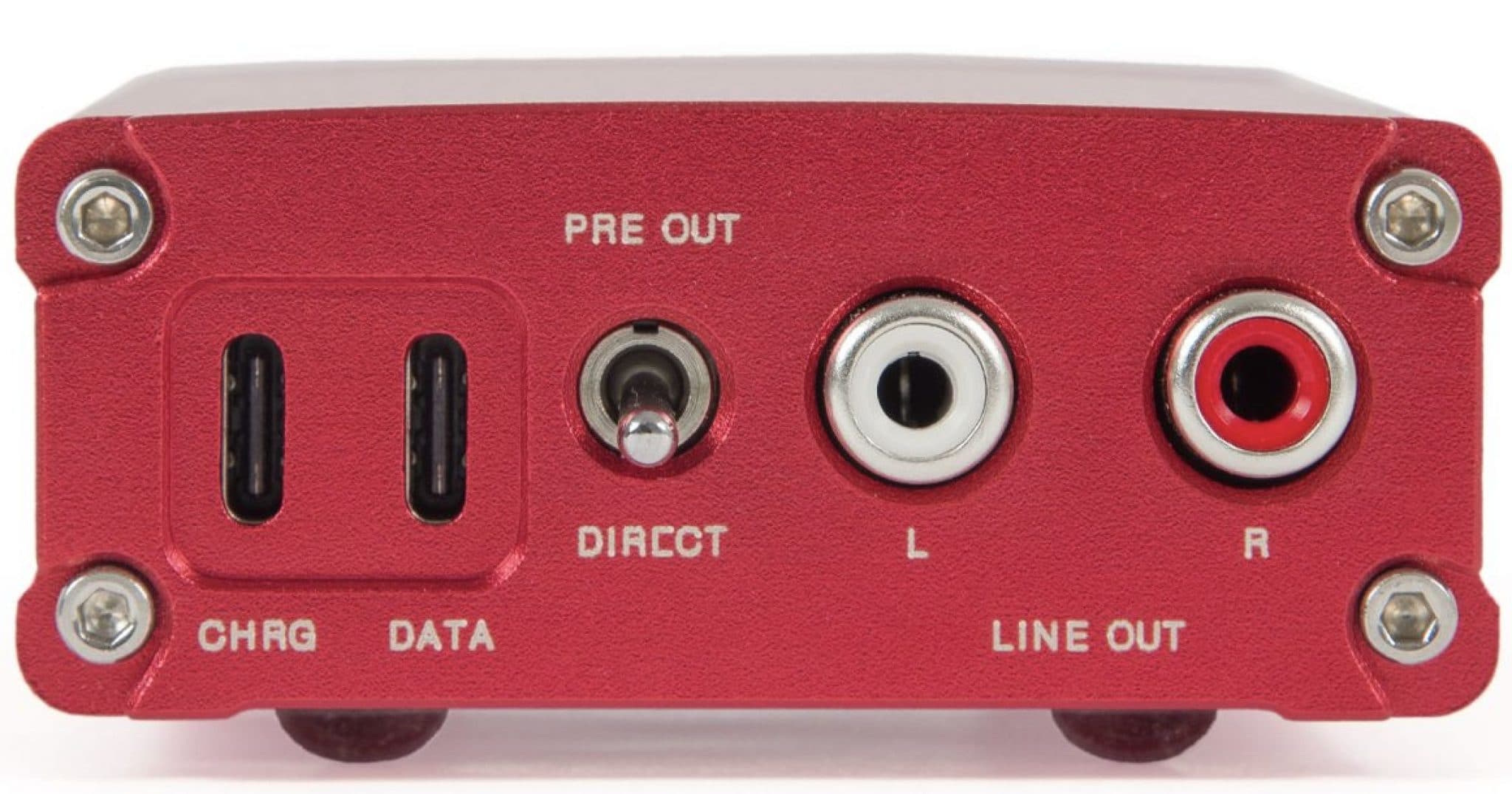 For the price then, the performance of the Earmen TR-Amp DAC – and an integrated one at that – was surprisingly good.  
That impression was confirmed when I played a 16bit/44.1kHz rip of the album Stoosh from Skunk Anansie. Bass guitar threatened and resonated and sounded like a pacing, caged tiger, percussion was taught and tight yet delicate elements like acoustic guitar strums could still be heard easily within the mix. 
More to the point, the TR-Amp allowed this track to translate the energy and fire from the lead vocal which spit and spat and pushed elbows in your ribs. Listening to this track through the TR-Amp, I 'got' the message from the album. Any piece of hi-fi that can translate emotion is always on the right track. 
CONCLUSION
It may look a little unexciting but it definitely sounds exciting. The Earmen TR-Amp offers a quality, mature sound output. Not only does the headphone amplifier part of this unit provide a low noise, tonally balanced and detailed sound, the DAC is definitely not there as a make weight. In fact, it competes very nicely with stand-alone DACs in and around its price point.  
Offering great sound and greater value – the price dropped just before I started this review – the Earmen TR-Amp is a little corker!
---
EARMEN TR-AMP HEADPHONE AMPLIFIER & DAC
Price: £229
Website: www.scvdistribution.co.uk 
---
GOOD: DAC performance, pre-map performance, low noise, midrange detail, transparency
BAD: aesthetics
RATING: 8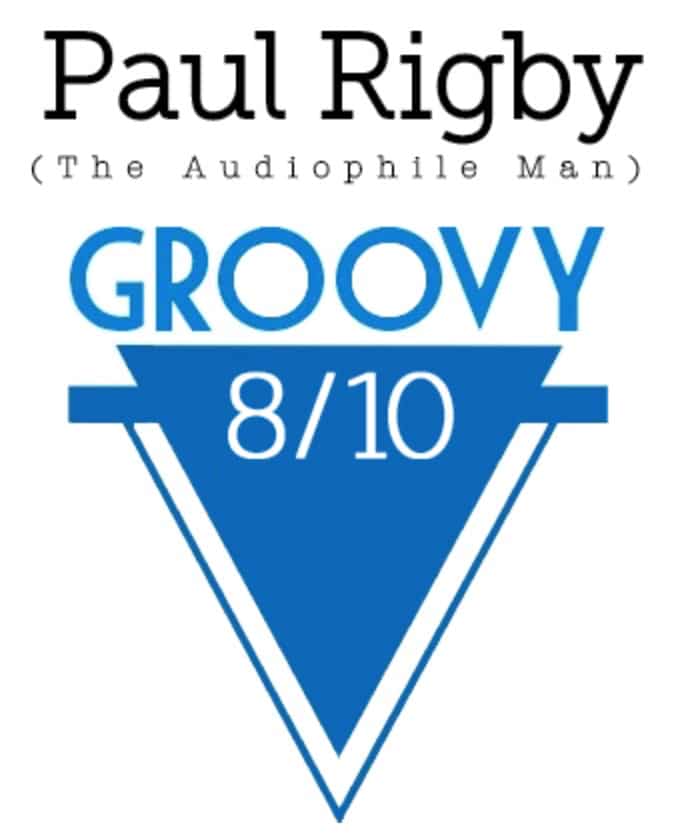 ---
REFERENCE
Apple MacBook
Apple iPhone
Astell&Kern AK120 (Red Wine Modded) DAP
Tellurium Q & QED cabling
Blue Horizon Professional Rack System